Every year we look forward to the newest Halloween stories and 2021 has some absolutely fangtastic tales!
From familiar characters celebrating Halloween to slime monsters and a family of vampires visiting a zoo, there are so many spooktacular characters that children are going to love reading about!
Grab some candy corn and prepare to settle in to enjoy these new boooooks that are a real treat!
*This post contains affiliate links.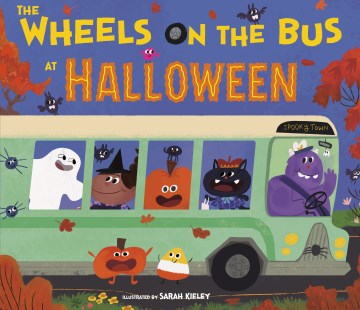 The Wheels on the Bus Halloween by Sarah Kieley, 2021
(Ages birth and up)
Kids will love singing along to the tune of Wheels on the Bus while acting as ghosts, witches, bats, and monsters in this eerie-sistable story that is perfect for toddler or preschool storytimes!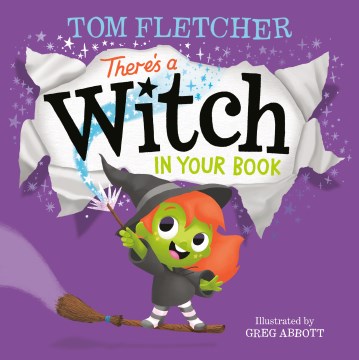 There's a Witch In Your Book by Tom Fletcher; illustrated by Greg Abbott, 2021
(Ages 3 and up)
Interactive stories are always a hit with kids and we are thrilled to see a new Halloween installment to Tom Fletcher's popular series! When a witch lands in a book and begins to cause mischief, children are invited to block her spell and use their fingers as a wand to create magic of their own.
With bright, adorable illustrations and an amusing plotline, there is a lot to love about this clever new book that is sure to be enjoyed not only during Halloween, but all year long!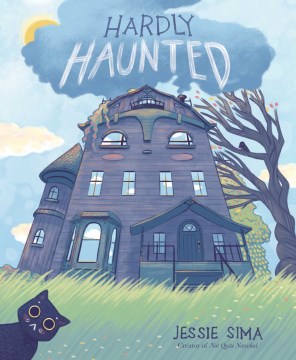 Hardly Haunted by Jessie Sima, 2021
(Ages 4 and up)
This charming story stars a rundown house that journeys through self-discovery searching for the perfect family to make it a home. Filled with ghostly onomatopoeia, this alluring book is an excellent fall read aloud that we can't get enough of!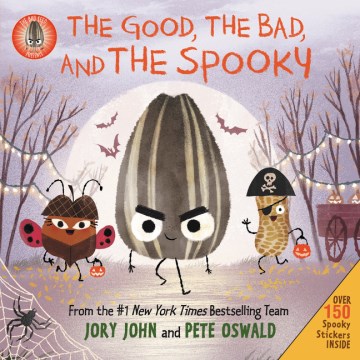 The Good, The Bad, and The Spooky by Jory John and Pete Oswald, 2021
(Ages 4 and up)
He may be baaaaaad, but his stories are so goooooood! The Bad Seed from Jory John's and Pete Oswald's New York Times best-selling series is now starring in his very own spooktacular Halloween story!
After trying on a variety of costumes, the Bad Seed can't find one worthy of wearing in front of his friends. That's when he thinks of a dreadfully devious idea to trick everyone into thinking the big day has been cancelled. Luckily, a friend gives him some helpful advice that sparks a change of heart and a more positive perspective on life.
Jory John and Pete Oswald continue to wow me with how they skillfully weave powerful messages through an entertaining story. This one is sure to be popular, and as an extra bonus, it comes with stickers!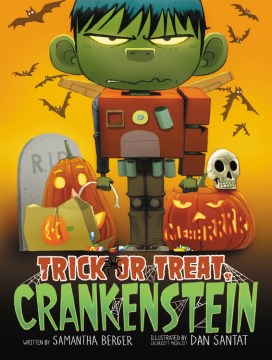 Trick or Treat Crankenstein by Samantha Berger; illustrated by Dan Santat, 2021
(Ages 4 and up)
A little boy nicknamed Crankenstein due to his grumpy mood is looking forward to his favorite holiday, Halloween. On the big day, however, everything seems to go wrong. He gets a toothache, it rains on his costume, he trick-or-treats at a house that gifts out toothbrushes, etc. Each misfortune is exaggerated by Santat's comical colorful illustrations that jump off the page. Children who have faced their own Halloween disappointments will relate to Crankenstein and feel reassured that even the worst Halloweens can turn around into great nights!
This series is always a hit with kids and I'm thrilled to see a Halloween edition. My own children especially love the end papers that are covered in candy with humorous names!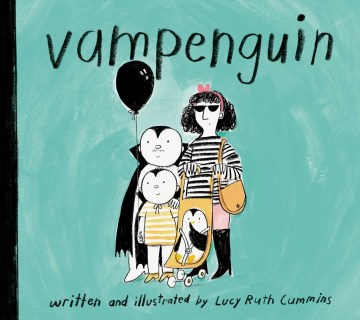 Vampenguin by Lucy Ruth Cummins, 2021
(Ages 4 and up)
From its amusing storyline to its giggle-worthy illustrations, there is a lot to love about this unique tale! While the text describes the Dracula family's seemingly ordinary visit to the zoo, the clever pictures comically capture a baby vampire switching places with a penguin. The rest of the family is oblivious to the swap, but the other animals at the zoo don't miss a thing. There is so much underlying humor in this charming story, we can't get enough of it!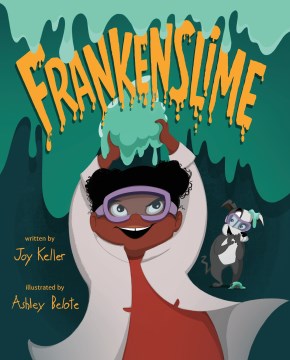 Frankenslime by Joy Keller; illustrated by Ashley Belote, 2021
(Ages 4 and up)
Victoria Franken is a scientist and after mastering simple slime recipes, she and her dog Igor set their sights even higher. After persevering through several failed experiments, they discover some truly remarkable gooey inventions. When her slime comes alive, however, she fears she has created a monster!
The attention-grabbing illustrations mixed with an exciting storyline make this one a ton of fun to read aloud. Complete with three slime recipes, this engaging STEM story is perfect for budding scientists!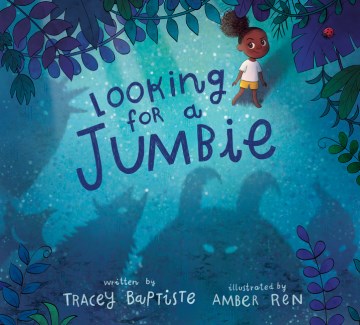 Looking for a Jumbie by Tracey Baptiste; illustrated by Amber Ren, 2021
(Ages 5 and up)
This enchanting play on Going on a Bear Hunt skillfully incorporates Caribbean folklore. Flowing rhymes follow a young girl searching for Jumbies, which are types of creepy creatures. As she finds each one, she discovers they are more friendly and helpful than scary. Her hunt not only turns up a number of Jumbies, but also some new friends.
My children love learning about mythical creatures and adore this lively story. The rhythmic text and mysterious characters make this a good choice for a read aloud for Halloween and all year long!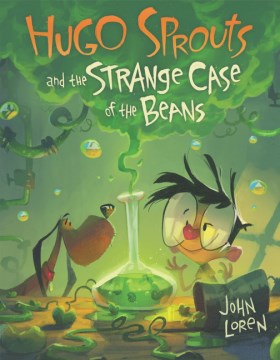 Hugo Sprouts and the Strange Case of the Beans by John Loren, 2021
(Ages 4 and up)
As the youngest of seven brothers and sisters, Hugo Sprouts is tired of feeling small. When his dad advises that beans will help him grow, Hugo whips up a concoction with monstrous results. Soon, he is towering over his entire family, then his house, and before he knows it, he is soaring over sky scrapers. Unfortunately, his body is not the only thing that grew. His ego and sense of entitlement are bigger than ever until a good friend cuts him down to size with some powerful words of wisdom.
Last year we fell in love with John Loren's book, Frankenstein Doesn't Wear Earmuffs and now my kids are begging to read Hugo Sprouts again and again. I think our family has found a new favorite author and illustrator!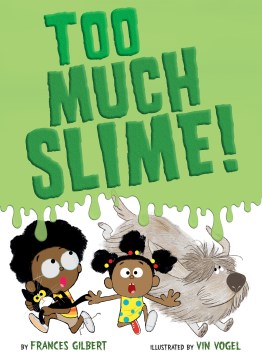 Too Much Slime! by Frances Gilbert; illustrated by Vin Vogel, 2021
(Ages 4 and up)
With its ooey gooeyness and ability to get on EVERYTHING, slime is quite frightening! In this comical story, a giant blog of green slime invades the home of two children. They fretfully try to hide it until it oozes out of the house and takes over the town! With plenty of lively onomatopoeia and eye-catching illustrations, this one is pure fun!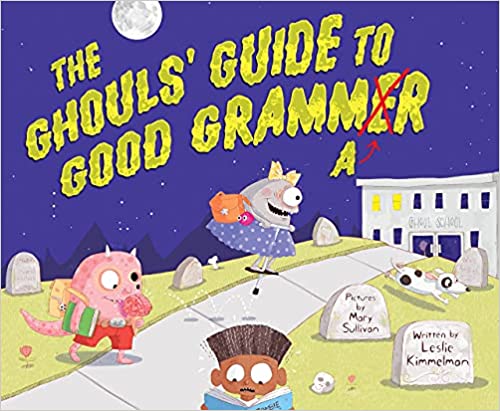 The Ghoul's Guide to Good Grammar by Leslie Kimmelman; illustrated by Mary Sullivan, 2021
(Ages 5 and up)
This quirky book is as entertaining as it is educational! With just the right amount of offbeat humor, The Ghoul's Guide to Good Grammar is perfect for introducing or reviewing punctuation with children. Kids will love following frightfully funny characters who provide examples of grammatical elements such as commas, quotation marks, contractions, possessives, homophones, etc. My third grade son found this book to be absolutely hilarious and begged to read it multiple times!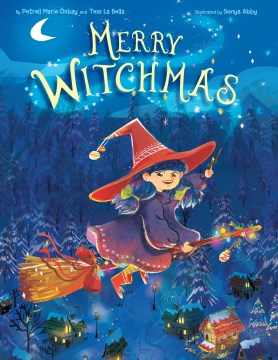 Merry Witchmas by Petrell Marie Özbay; illustrated by Sonya Abby, 2021
(Ages 5 and up)
Both Halloween and Christmas books were checked out from my school library no matter the season, so I was immediately intrigued by this holiday crossover story!
While Ginger adores Halloween, she is also magically drawn to Christmas. Since Santa does not believe in witches, she has never received a gift from him. This year she is determined to get his attention and sends him a letter with a map to her invisible home. Full of delightful details, this unique story is spell-binding!
You May Also Like