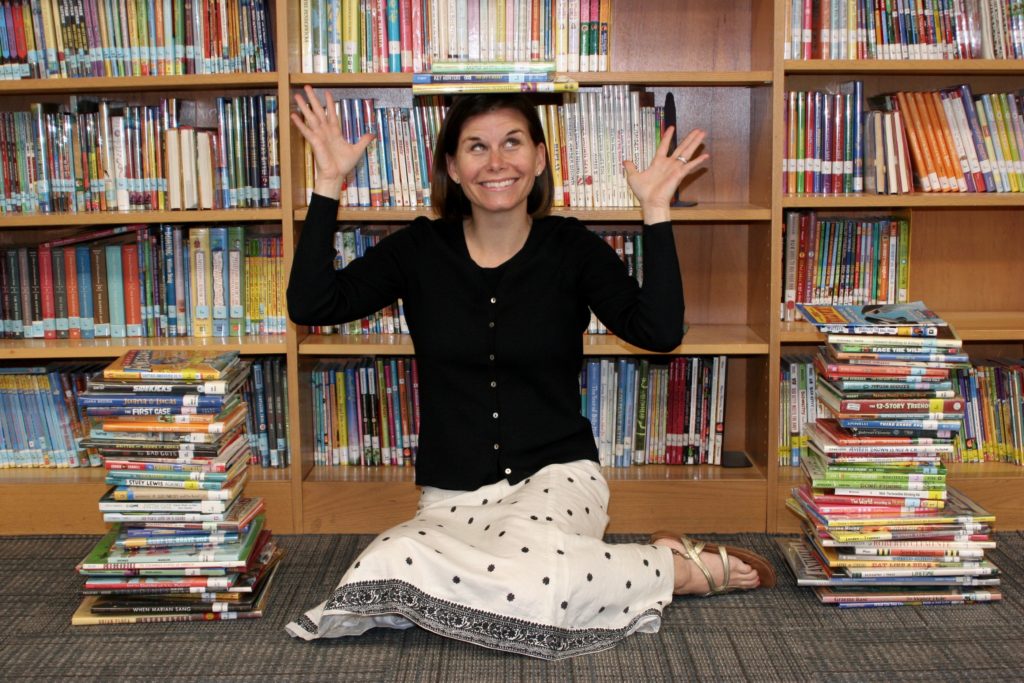 My name is Rosemary D'Urso and I am a school librarian turned stay at home mom to two incredible children. It can be overwhelming to keep up with all the books being published each month, so I created this blog hoping to guide parents and teachers to some of the standout picture books the children in their lives will adore.
My love of books began in a tree reading Bridge to Terabithia by Katherine Paterson. I vividly remember climbing up to my sanctuary and becoming completely immersed in Paterson's magical world of Terabithia. That book ignited my love affair with stories that is still going strong.
 Reading has always played an important part of my life, but has recently become a central role now that I am a school librarian and a mother. I love introducing the amazing world of books to children and helping to match the right book with the right child. There is so much joy in snuggling up with your own child and hearing them giggle at a silly story or watch as they point out interesting illustrations.
Reading still brings me as much joy today as it did sitting in that tree all those years ago. I am hoping that the book suggestions on my blog will help children fall in love with reading and inspire them to become life-long readers too.
Happy Reading!