With the start of school, they were very excited to indulge in several spirited school-themed stories as well as some tales starring luchadoras and Vikings with real moxie! I was also happily surprised that they couldn't get enough of a story that promotes brushing teeth!
What books are you reading and loving at the moment? Spot any favorites here?
*This post contains affiliate links.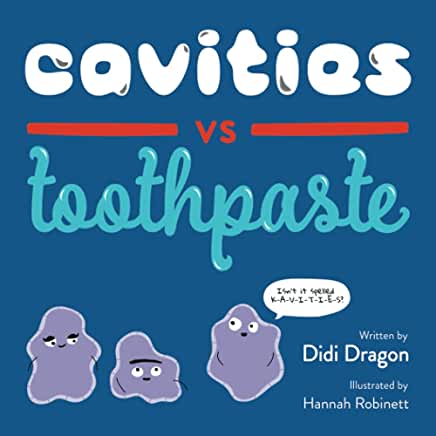 Cavities vs. Toothpaste by Didi Dragon; illustrated by Hannah Robinett, 2021
I don't know who loves this one more, me or my kids! Using child-friendly language, an unseen narrator describes how cavities form on teeth while an amusing group of bacteria happily party it up inside a child's mouth creating loads of lactic acid or what they call "sugarpoo." This story had us laughing out loud while also learning an important lesson in dental hygiene.
Any parent who has ever had trouble getting their kids to brush their teeth is going to want to grab this hilarious and effective book! The one time my daughter whined about brushing her teeth after reading this book, all I had to say was "sugarpoo" and she immediately ran into the bathroom ready to brush!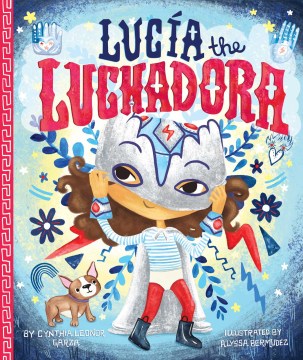 Lucia the Luchadora by Cynthia Leonor Garza; illustrated by Alyssa Bermudez, 2017
Lucia loves running through the playground in her cape showing off her spectacular moves until two boys admonish her that girls can't be superheroes. After witnessing the boys' unkindness, Lucia's abuela introduces her to the exciting world of lucha libre full of luchadoras who bravely fight for what is right. Donning a mask inspired by one of the greatest luchadores' of all time, Lucia returns to the playground wowing the other kids and inspiring them to create their own luchadores costumes.
Filled with rousing onomatopoeia, this lively book is such a fun way to introduce the world of lucha libre to children while also empowering them to be anything they want to be!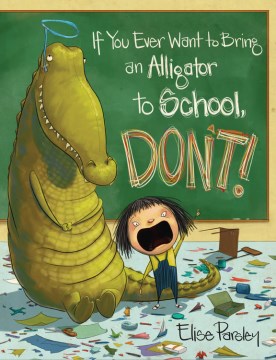 If You Ever Want to Bring an Alligator to School Don't! by Elise Parsley, 2015
It's show-and-tell day at school and Magnolia thinks an alligator is the perfect show-stopper for their nature theme. She thought wrong! From note passing to throwing paper airplanes to trying to eat the other students, the troublesome alligator engages in several hilarious hijinks that make Magnolia realize it is was not a good idea to bring an alligator to school after all.
The expressive illustrations are laugh-out-loud funny and our family loves Magnolia so much, we've checked out every book in this hysterical series!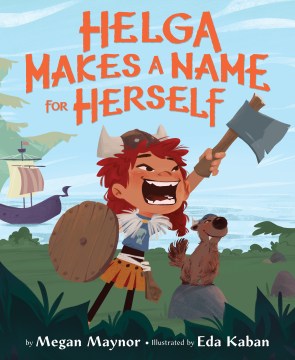 Helga Makes a Name for Herself by Megan Maynor; illustrated by Eda Kaban, 2020
Helga, a young Viking, dreams of the day when she can become a great warrior like her hero Ingrid the Axe. She spends her days preparing and when Ingrid arrives to recruit a new crew, Helga proves her bravery in the face of all her naysayers.
The eye-catching illustrations pull readers into this entertaining story while the dialogue is a joy to read aloud. Full of girl-power and a message to never give up on your dreams, Helga is a welcome tale in our house any day!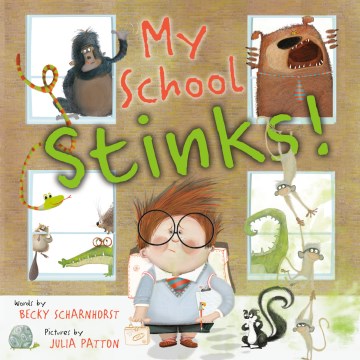 My School Stinks! by Becky Scharnhorst; illustrated by Julia Patton, 2021
Told in a diary format, a young boy named Stuart laments the trials and tribulations of starting a new school….especially when it is filled with wild animals! Being the only human in a class of animals can be tough (and in this case funny), but readers will cheer for Stuart as he turns a corner and finds a friendship with his fellow students.
This is such a fun new take on a first-day-of school book that we cannot get enough of!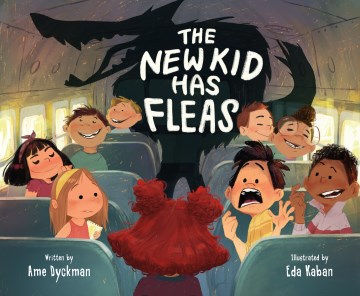 The New Kid Has Fleas by Ame Dyckman; illustrated by Eda Kaban, 2021
With her wolf-like behavior, the new girl doesn't quite fit in with the rest of the class. When the narrator is paired with her for a science project, he reluctantly visits her house where he discovers an important lesson to not judge others just because they are different.
With plenty of humor and engaging illustrations, this feel-good story is a great choice for a read aloud.