In addition to the plethora of spooky tales we read in October, my kids gravitated toward a wide variety of books including a fascinating nonfiction story about the London sewers, a couple of cute kitten tales, an uplifting book about a community coming together, and, of course, a few laugh-out-loud funny books.
What books are your kids or students currently reading and loving?
*This post contains affiliate links. To read my full disclosure CLICK HERE.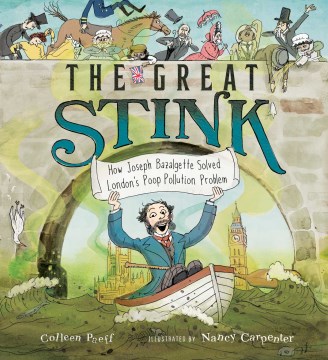 The Great Stink: How Joseph Bazalgette Solved London's Poop Pollution Problem by Colleen Peff; illustrated by Nancy Carpenter, 2021
(Ages 6 and up)
Yes, this is a story about a sewer and it is surprisingly fantastic! This fascinating nonfiction book gives readers a brief history of the London sewer system and how its flow into the Thames river caused several Cholera outbreaks. Engineer Joseph Bazalgette is the first to recognize the connection between the disastrous sewer design and the illness, and fights to make improvements.
This story is a little longer than most of our bedtime-reads, so it became a favorite after-school book that my son asked for repeatedly. He was drawn into the engaging illustrations and the informative text including a timeline and note on raw sewage pollution today.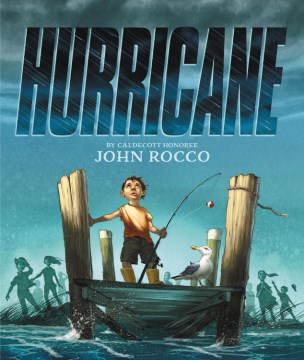 Hurricane by John Rocco, 2021
(Ages 4 and up)
We are huge John Rocco fans and his newest book Hurricane is a real stunner! The story follows a little boy who loves fishing on a dock near his home. When a hurricane ravages the dock and most of his street, he helps his neighbors repair the damage. Upon finding the dock destroyed, the resilient boy works day after day to fix it. Ultimately, the entire community comes together and rebuilds the dock for everyone to enjoy.
Clever child-friendly analogies explain the dramatic effect of the hurricane while the rich illustrations skillfully capture the beauty of the boy's world. Best of all, readers will feel reassured and inspired by the community's ability to come together and create something good from a difficult situation.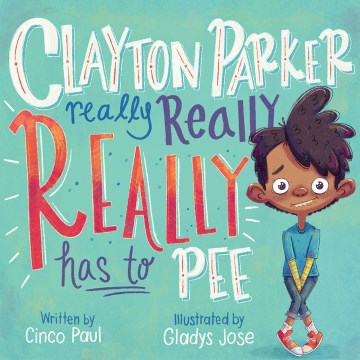 Clayton Parker Really Really Really Has to Pee by Cinco Paul; illustrated by Gladys Jose, 2021
(Ages 5 and up)
Flowing rhymes share the story of poor Clayton Parker who made the unwise decision to skip the bathroom before his field trip to the zoo. Though he is met with out-of-order restrooms and an overly-friendly ostrich, he ultimately finds a bathroom just in the nick of time. The comical ending is perfection, and this humorous story is sure to inspire little readers to always use the bathroom before leaving the house.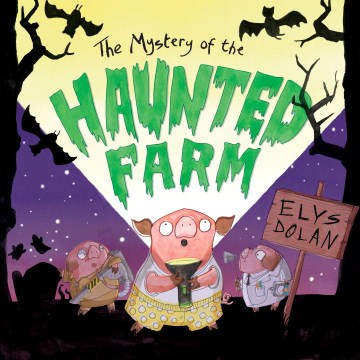 The Mystery of the Haunted Farm by Elys Dolan, 2016
(Ages 5 and up)
My kids love reading this hilariously spooky story all year long. Disturbed by some outrageous paranormal activity on his farm, Farmer Gregg calls in three porcine specialists. Filled with action-packed illustrations and speech bubbles, the book gives observant readers clues that something is not quite right with the creepy creatures. The clever twist is downright delightful and keeps my kids coming back for multiple readings of this offbeat story.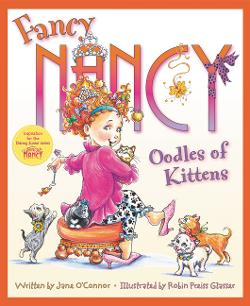 Fancy Nancy Oodles of Kittens by Jane O'Connor; illustrated by Robin Preiss-Glasser, 2018
(Ages 3 and up)
My daughter loves the Fancy Nancy series and consistently gravitates toward it during our library visits. In this installment, Nancy and her neighbors discover a litter of adorable stray kittens. Nancy's family adopts one and Nancy showers her new pet with attention. Her dog, Frenchy, soon becomes jealous, however, and Nancy finds a way to care for both pets.
This charming story contains lots of great vocabulary words for children and Nancy serves as a positive role model responsibly nurturing each pet. I continue to be happily surprised by the series that has more to it than just glitter and glamour. There is always a nice message seamlessly woven into each story.
Luis and Tabitha by Stephanie Campisi; illustrations by Hollie Mengert 2018
(Ages 4 and up)
My cat-loving daughter could not get enough of this sweet tale of a stray cat in love with a housecat. The bright illustrations that remind me of Disney cartoons are especially eye-catching and bring the charming story to life.