After taking off a few months, I'm bringing back one of my favorite posts sharing my daughter's (age 7) and son's (age 10) favorite pictures books we read each month.⠀⠀⠀⠀⠀⠀⠀⠀⠀
While my kids had their heads buried in several chapter books this summer, we did squeeze in a few brand-new picture books that they couldn't get enough of!
My kids often gravitate toward books that make them laugh and we found some seriously silly stories this summer! In addition to the giggle-worthy tales, they also adored a book based on a real-life blind and deaf puppy with a big heart and a choose-your-own-adventure fairytale.
Enjoy these standout stories that are packed with kid appeal!
*This post contains affiliate links.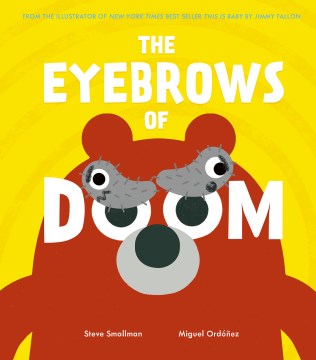 The Eyebrows of Doom by Steve Smallman; illustrated by Miguel Ordóñez, 2022
(Ages 4 and up)
As soon as I saw this cover, I knew I had to read this book with my kids and it did not disappoint! The ridiculous storyline follows two slugs covered in hair who proclaim themselves to be the eyebrows of doom! When they jump on an animal or person, their unsuspecting victim engages in mischievous activities annoying all around them. The bold, colorful artwork combined with rollicking rhymes make this an excellent choice for a silly storyline that is sure to leave children giggling for days.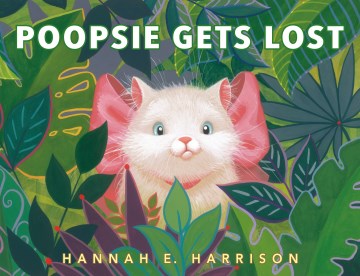 Poopsie Gets Lost by Hannah E. Harrison, 2022
(Ages 4 and up)
Breaking the 4th wall, an unseen narrator tempts the adorable Poopsie to leave her lavish life of luxury and head into the wilderness for adventure. With a jungle full of snakes, alligators, and tigers, Poopsie finds danger at every turn. After an encounter with a waterfall, Poopsie's true colors show and she cleverly overcomes any obstacle in her way to return to her soft cozy bed. The lush illustrations are not only beautiful, but also laugh-out-loud funny!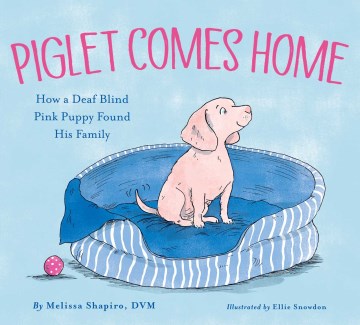 Piglet Comes Home: How a Deaf Blind Pink Puppy Found His Family by Melissa Shapiro; illustrated by Ellie Snowdon, 2022
(Ages 4 and up)
My kids immediately fell in love with the adorable Piglet in this sweet book based on a true story. When a foster mother brings home a small pink puppy who is blind and deaf, the other dogs aren't sure what to make of the strange creature. They all do their best to communicate and make the puppy feel at home. My kids literally let out an "aaaaah" sound when one of the dogs got in bed and snuggled next to Piglet to help comfort her. With time, Piglet learns to thrive and even helps the other dogs during a thunderstorm. Piglet's story is truly amazing and one that will steal readers' hearts.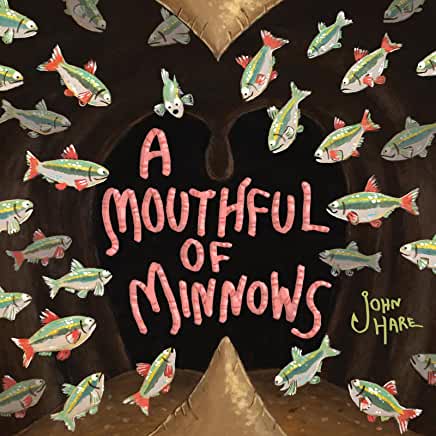 A Mouth Full of Minnows by John Hare, 2022
(Ages 4 and up)
Our family loves books with a surprise ending and this one is too cute! Alphonso is an alligator snapping turtle who uses his special tongue that resembles a worm to capture small fish. While patiently awaiting his breakfast one day, he excitedly anticipates his feast as more and more fish wander into his trap. At the last moment, Alphonso chooses his heart over his stomach providing a special treat for someone else instead. Humor mixed with a sweet message of empathy make this a great read aloud choice!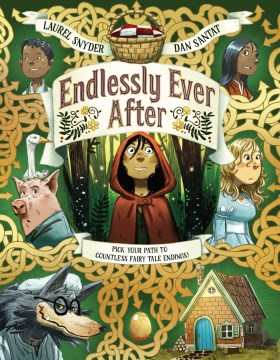 Endlessly Ever After: Pick Your Path to Countless Fairy Tale Endings by Laurel Snyder; illustrated by Dan Santat, 2022
(Ages 6 and up)
Fairy tales take on new life in this entertaining choose-your-own-adventure book! From the first page, readers choose which path a girl named Rosie will take. Each decision leads her into a new fairy tale with surprising results. Adorned with eye-catching illustrations and rhyming text, this book is a ton of fun, but not for the faint of heart. Some of the paths lead to dire results occasionally ending in death, so this one is better suited for older kids.