It's time for my FAVORITE book list of the entire year! This is the list of picture books my kids (ages 7 and 10) think are the best! After reading hundreds of stories in 2022, they have selected their top choices for the books that kept them coming back for multiple readings.
Not surprisingly, many of these stories are humorous, have engaging storylines, and are packed with kid appeal! I'm really excited to also see my kids' taste growing as they included a lot of nonfiction this year too.
See any books that your kids or students love on the list? Any that you want to check out?
*This post contains affiliate links.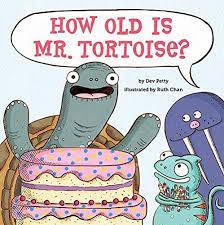 How Old is Mr. Tortoise? by Dev Petty; illustrated by Ruth Chan, 2022
(Ages 4 and up)
My seven-year-old daughter cannot get enough of this one! Mr. Tortoise is celebrating his birthday with friends, but appears to have forgotten how old he is turning. While his friends do their best to find out his age, Mr. Tortoise is most concerned about eating his cake. This story really is so cute and would make a great gift for birthdays!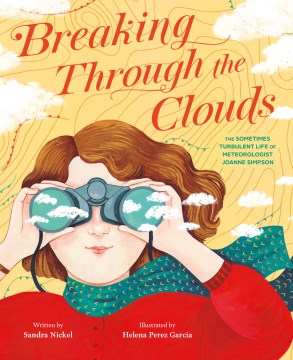 Breaking Through the Clouds: The Sometimes Turbulent Life of Meteorologist Joanne Simpson by Sandra Nickel; illustrated by Perez Garcia, 2022
(Ages 4 and up)
This standout story is an amazing introduction to the field of meteorology and Joanne Simpson whose persistence and brilliance changed the way we look at clouds and weather today!
Joanne Simpson had a love of science from an early age. After teaching WWII pilots about the dangers of flying through clouds, she realized she wanted to learn more about them. Through hard work and determination, she broke barriers and became the first woman to receive a doctorate in meteorology, creating an entire new branch of science using clouds as a model for predicting weather.
Her resilience and fortitude is absolutely incredible and I'm so thankful for this biography to teach my kids about this amazing scientist and all she accomplished!
Bathe the Cat by Alice B. McGinty; illustrated by David Roberts, 2022
(Ages 4 and up)
This rollicking, rhyming story stars a family of two dads and their three children attempting to clean the house before Grandma arrives. The only problem is that their feisty feline mixes up the letters of their to-do list creating hysterical chores such as feeding the floor and sweeping the dishes. There is nothing kids love more than an unexpected, silly story and with its bright colors, comical expressive illustrations, and flowing text, this one is a standout!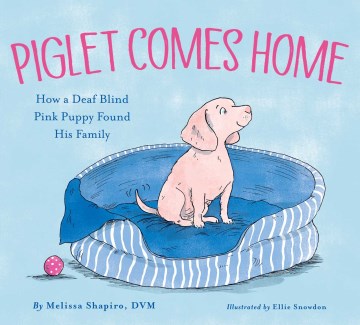 Piglet Comes Home: How a Deaf Blind Pink Puppy Found His Family by Melissa Shapiro; illustrated by Ellie Snowdon, 2022
(Ages 4 and up)
My kids immediately fell in love with the adorable Piglet in this sweet book based on a true story. When a foster mother brings home a small pink puppy who is blind and deaf, the other dogs aren't sure what to make of the strange creature. They all do their best to communicate and make the puppy feel at home. My kids literally let out an "aaaaah" sound when one of the dogs got in bed and snuggled next to Piglet to help comfort her. With time, Piglet learns to thrive and even helps the other dogs during a thunderstorm. Piglet's story is truly amazing and one that will steal readers' hearts.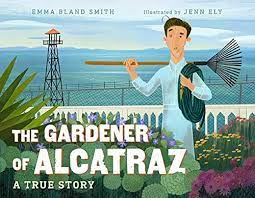 The Gardener of Alcatraz by Emma Bland Smith; illustrated by Jenn Ely, 2022
(Ages 5 and up)
After reading a few other books about Alcatraz, my kids are absolutely captivated by the infamous prison. They loved learning how convicted counterfeiter Elliott Michener originally planned on trying to break out of the prison, but completely changed his ways once he was assigned to garden duty. After finding a sense of pride and purpose in the gardens, he went on to start his own farm once he was rehabilitated and released. This feel-good story became even more special to us when we traveled to Alcatraz and witnessed the beauty of the gardens in person.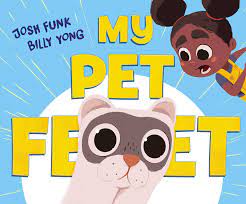 My Pet Feet by Josh Funk; illustrated by Billy Yong, 2022
(Ages 4 and up)
Oh my goodness, this book is so much fun! Filled with tons of amusing details, this comical story stars a young girl who wakes up to discover the letter "R" has gone missing. Her entire world turns upside down as everything around her transforms due to the missing letter. Go-carts become go-cats, friends become fiends, and, worst of all, her adorable pet ferret has become a pair of feet. Each changed word is highlighted in purple and my kids loved identifying what the original word should have been. Complete with a satisfying ending, this clever story is a joy to read aloud.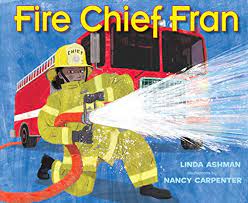 Fire Chief Fran
by Linda Ashman, Illustrated by Nancy Carpenter, 2022
(Ages 3 and up)
My daughter may be 7, but she still loves to dress up as a firefighter and she can't get enough of this new book starring a female fire chief! The inviting text and eye-catching inclusive illustrations skillfully give readers insight into how firefighters keep our community safe. The flowing rhymes describing each action-packed task makes this an excellent read aloud choice.
Chester Van Chime Who Forgot How to Rhyme by Avery Monsen; illustrated by Abby Hanlon, 2022
(Ages 4 and up)
It is nearly impossible not to giggle during this hilarious book that's full of word play! When poor Chester wakes up one morning unable to rhyme, his classmates spend the day trying to help him. This book is a pure joy to read aloud in front of kids. The rhythmic text is continuously interrupted with words or phrases that replace the last rhyme of a couplet. My kids LOVED trying to complete the rhyme on each page. This is a perfect choice for discussing rhymes with children or using as a read aloud that is sure to entertain!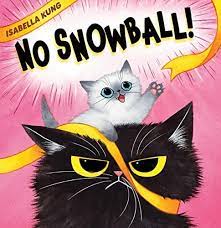 No Snowball by Isabella Kung, 2022
(Ages 4 and up)
This comical follow up to No Fuzzball had my kids giggling nonstop. Feisty feline Fuzzball is so naughty; she thinks her name is actually NoFuzzball because she is constantly being yelled at by her family. As queen of her abode, she initially does not take well to the addition of a kitten named Snowball. After witnessing Snowball's own mischievous actions, however, she thinks there just might be room for a princess. This one is a must for cat lovers!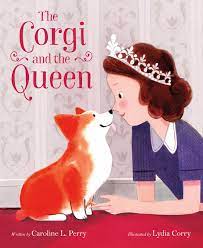 The Corgi and the Queen by Caroline L. Perry; illustrated by Lydia Corry, 2022
(Ages 4 and up)
My kids immediately fell in love with this fascinating tale about Queen Elizabeth and her beloved Corgis. Upon her father's coronation, eleven-year-old Elizabeth moves to Buckingham Palace and becomes a queen-in-waiting. With all her responsibilities, it was hard for Elizabeth to make friends, but she found a constant companion in her dog, Susan. This enthralling story goes on to describe Elizabeth's reign and legacy and her strong connection with her dogs. My children especially loved the family tree in the back of the book tracing both Elizabeth and Susan's families.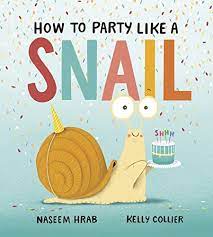 How to Party Like a Snail by Naseem Hrab; illustrated by Kelly Collier, 2022
(Ages 4 and up)
Snail loves a party, just not a rowdy one. This introverted crustacean prefers lullabies to rock music and cozy shindigs to raucous festivities. His friends don't understand his quiet nature, so he throws himself his own party and finds a new friend in the process. Introverts will rejoice in finding a kindred spirit with the charming Snail who could not be cuter!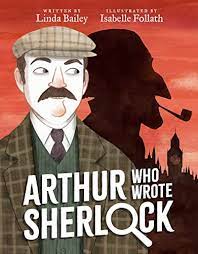 Arthur Who Wrote Sherlock by Linda Bailey; illustrated by Isabelle Follath, 2022
(Ages 5 and up)
As a lover of mysteries, my son was extremely excited to learn all about the man who created one of the most famous detectives of all time. Starting with his childhood and his inspiration for Sherlock Holmes, this intriguing picture book biography skillfully demonstrates how Arthur Conan Doyle, a struggling doctor, created a character bigger than life. It was especially interesting to learn how Arthur mixed in elements of his own life into his stories and how he had a love-hate relationship with Sherlock Holmes.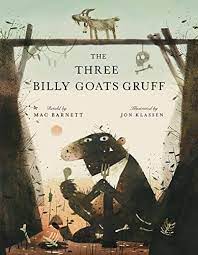 The Three Billy Goats Gruff by Mac Barnett; illustrated by Jon Klassen, 2022
(Ages 5 and up)
The dynamic team of Barnett and Klassen can do no wrong and their new retelling of the classic Three Billy Goats Gruff tale is one of their best collaborations yet! The deliciously smooth text is a joy to read aloud while the eerie illustrations masterfully elevate the original tale. This one still makes me laugh out loud every time I think about it.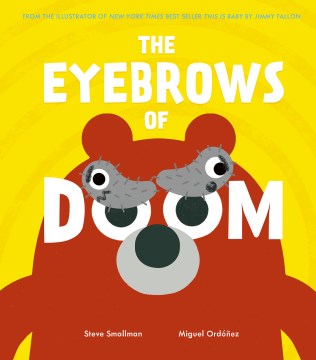 The Eyebrows of Doom by Steve Smallman; illustrated by Miguel Ordóñez, 2022
(Ages 4 and up)
As soon as I saw this cover, I knew I had to read this book with my kids and it did not disappoint! The ridiculous storyline follows two slugs covered in hair who proclaim themselves to be the eyebrows of doom! When they jump on an animal or person, their unsuspecting victim engages in mischievous activities annoying all around them. The bold, colorful artwork combined with rollicking rhymes make this an excellent choice for a silly storyline that is sure to leave children giggling for days.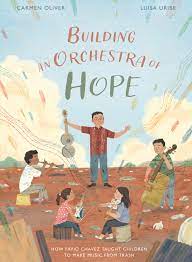 Building an Orchestra of Hope: How Favio Chávez Taught Children To Make Music From Trash by Carmen Oliver; illustrated by Luisa Uribe, 2022
(Ages 5 and up)
This fascinating true story follows Favio Chávez, an environmentalist who travelled to Paraguay to help a small village built on a landfill. Favio wanted to bring the joy of music into the village children's lives and while they were excited to learn, he quickly realized he didn't have enough instruments. Through problem solving, he found someone who could transform the garbage into musical instruments. With hope in their hearts and dreams of a better future, the children practiced and ended up touring the world showcasing their talent and grit.
My son plays the violin and was utterly intrigued by the accomplishments of this community.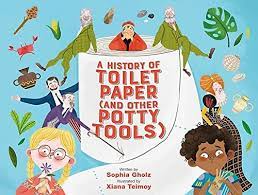 A History of Toilet Paper (and Other Potty Tools) by Sophia Gholz; illustrated by Xiana Teimoy, 2022
(Ages 5 and up)
My kids immediately gravitated to this book and while I dislike potty humor greatly, even I have to admit that this history lesson in toilet paper is extremely interesting. From cave people through the ancient world and modern times, a surprising amount of facts are shared in an engaging and educational way! The concise text paired with eye-catching illustrations makes this a good choice to read aloud to a group or share one-on-one.
Endlessly Ever After: Pick Your Path to Countless Fairy Tale Endings by Laurel Snyder; illustrated by Dan Santat, 2022
(Ages 6 and up)
Fairy tales take on new life in this entertaining choose-your-own-adventure book! From the first page, readers choose which path a girl named Rosie will take. Each decision leads her into a new fairy tale with surprising results. Adorned with eye-catching illustrations and rhyming text, this book is a ton of fun, but not for the faint of heart. Some of the paths lead to dire results occasionally ending in death, so this one is better suited for older kids.
You May Also Like: