You can only have so many mugs saying #1 Teacher, but you can never have enough books! Stories have the power to inspire, entertain, and help open up important conversations, making them the perfect gifts for teachers!
Get your child involved in the gift giving process by creating their own bookmark to go along with the book!
After a lot of contemplation, I've put together a list of books that are a mix of fun read alouds, engaging stories with curricular connections, and empowering books to inspire students to be their best selves.
*This post contains affiliate links.
This is a School by John Schu; illustrated by Veronica Miller Jamison, 2022
(Ages 3 and up)
This book is the perfect beginning-of-school read aloud! Simple text paired with bold bright illustrations featuring a diverse group of students and staff remind readers that school is a place to ask questions, learn new things, and make connections. The repeating refrain referring to the school as a community helps reinforce what a welcoming and unifying place school can be. As an extra bonus, the inside jacket of the book doubles as a poster!
Chester Van Chime Who Forgot How to Rhyme by Avery Monsen; illustrated by Abby Hanlon, 2022
(Ages 4 and up)
It is nearly impossible not to giggle during this hilarious book that's full of word play! When poor Chester wakes up one morning unable to rhyme, his classmates spend the day trying to help him. This book is a pure joy to read aloud in front of kids. The rhythmic text is continuously interrupted with words or phrases that replace the last rhyme of a couplet. My kids LOVED trying to complete the rhyme on each page. This is a perfect choice for discussing rhymes with children or using as a read aloud that is sure to entertain!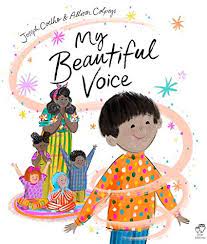 My Beautiful Voice by Joseph Coelho and Allison Colpoys, 2022
(Ages 4 and up)
This superb story follows a shy girl whose exceptional teacher, Miss Flotsam, helps her find her voice as a writer and storyteller. Miss Flotsam's exuberance is contagious and as she patiently works with the girl on writing a poem, she gives her the courage to stand up in front of the class and share her creation.
This stunning story is beautiful in every way! The descriptive language is divine and the vibrant illustrations with pops of color eloquently capture the girl's emotional journey to gain the confidence to share her words.
Creepy Crayon by Aaron Reynolds; illustrated by Peter Brown, 2022
(Ages 4 and up)
Jasper Rabbit is struggling in school until he finds a perfectly pointy purple crayon that magically helps him ace all of his assignments. Before he knows it, the crayon has taken over all of his projects and Jasper finds little satisfaction in receiving undeserved praise. It is time for the crayon to go, but how can Jasper get rid of it when it turns up at every corner?!
The perfectly plotted humor and engaging illustrations with pops of purple make this another winner in the
New York Times
best-selling series including
Creepy Carrots
and
Creepy Pair of Underwear
.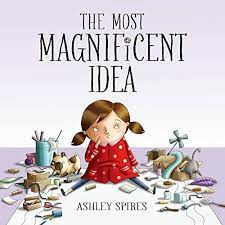 The Most Magnificent Idea by Ashley Spires, 2022
(Ages 4 and up)
The long-anticipated follow up to The Most Magnificent Thing (2013) is finally here giving us another great lesson in patience and persistence. When a young inventor becomes stumped on what to create, she tries several different strategies to come up with a new idea. This reassuring read will comfort children that although the creative process may not be easy, with a little determination and perseverance they will get there in the end too.
It's a Sign by Jarrett and Jerome Pumphrey, 2022
(Ages 4 and up)
Using comical wordplay, Elephant and Piggie introduce readers to It's a Sign , starring four friendly foxes who form a club. Each fox brings a unique talent to their club, creating a terrific tale of teamwork. The delightful story has the perfect combination of charm and humor, paired with simple text that makes it an excellent choice for new readers.
Emergent readers aren't the only ones who will enjoy this new book, though. Teachers and parents will be clamoring to use this story as a read aloud to discuss collaboration, explore how a simple letter can be combined with other letters to make words, and introduce word families. It may also inspire children to create their own clubs based on their interests.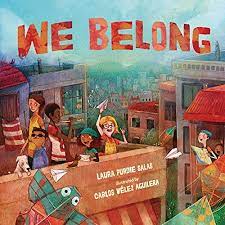 We Belong by Laura Purdie Salas; illustrated by Carlos Vélez Aguilera, 2022
(Ages 4 and up)
This new book has a wonderful message concerning inclusivity that is perfect for making students feel welcome in a classroom.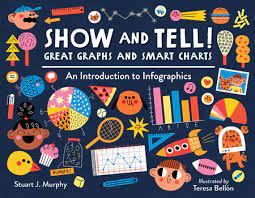 Show and Tell! Great Graphs and Smart Charts: An Introduction to Infographics by Stuart J. Murphy; illustrated by Teresa Bellón, 2022
This the perfect book to introduce students to graphs and charts in an engaging and kid-friendly way! Using bright colors, bar graphs, pie charts, line graphs, and pictographs are presented and then turned into infographs to make the information even more dynamic. From collecting data to learning how to organize and communicate it in an interesting way, this standout book covers many essential skills!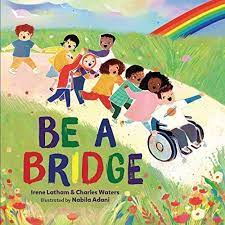 Be A Bridge by Irene Latham & Charles Waters; illustrated by Nabila Adani, 2022
(Ages 4 and up)
Using a bridge as a metaphor, this uplifting book inspires children to be their best selves by making the effort to connect with others. Whether through small gestures or kind words, the authentic examples provide a great conversation starter on how to be a good citizen in and out of the classroom.
KINDergarten: Where Kindness Matters Every Day by Vera Ahiyya; illustrations by Joey Chou, 2022
(Ages 4 and up)
This story is a must-read for kindergarten classrooms! Leo is nervous about starting school, especially when he receives a welcome letter from his teacher stating that each student will share ways to be kind on the first day. The colorful illustrations follow Leo as he becomes acquainted with his new school and creates a class Kindness Pledge. Initially Leo struggles with ideas of how to be kind, but in a sweet, gratifying ending, his new friends point out ways Leo was kind all day long.
The author is a seasoned teacher and includes a note on how she uses the Kindness Pledge in her own classroom. This sweet story will not only reassure children with first-day jitters, but also empower them to be kind.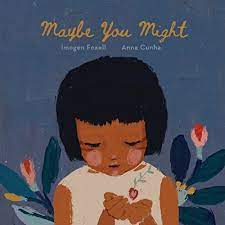 Maybe You Might by Imogen Foxell; illustrated by Anna Cunha, 2022
(Ages 4 and up)
Lyrical lines and gorgeous illustrations follow a young girl who plants a seed with surprising results. She lives in a barren desert and while everyone tells her the seed won't sprout, she tries anyway. Every day she cares for the seed until it grows into a tree creating a chain reaction resulting in water returning to her village. Though she faces challenges along the way, the girl's optimism shines through allowing her to change her world.
I literally got goosebumps when I read this story. It is beautiful on so many levels and the last lines are perfect for inspiring readers to work hard to make the world a better place.
I Forgive Alex: A Simple Story About Understanding by Kerascoët, 2022
This brilliant follow up to I Walk with Vanessa is an excellent conversation starter on conflict resolution. Beautiful watercolor illustrations follow Alex, who accidentally knocks his classmate's drawings into a puddle. Alex clearly feels bad, but is unsure of what to do. For the rest of the day the other children in the class are upset with him. Because the book is wordless, it gives readers an opportunity to interpret the character's expressions and better understand complex social cues.
In a powerful scene, Alex apologizes to the boy and is forgiven. An author's note includes several tips on resolving a conflict focusing on taking responsibility for our mistakes and forgiving others. This impactful story is one that will benefit many.
The Pigeon Will Ride the Roller Coaster! by Mo Willems, 2022
(Ages 3 and up)
The iconic Pigeon is back and he is experiencing a roller coaster of emotions as he prepares for his first actual roller coaster! As always, this overly dramatic bird is a hoot to read about while also pointing out the different feelings he experiences throughout this humorous story.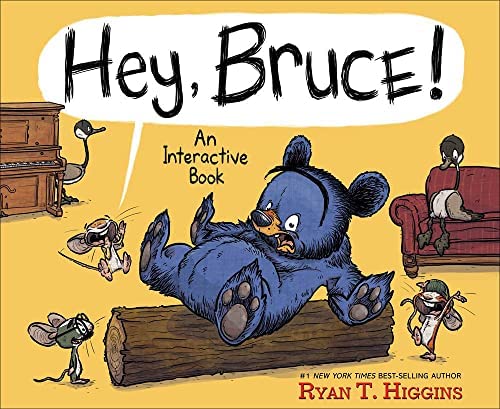 Hey Bruce: An Interactive Book by Ryan T. Higgins, 2022
(Ages 4 and up)
My kids adore this series and this interactive gem might be their favorite Mother Bruce book yet! Readers are invited to help a grumpy bear named Bruce fall back asleep by moving the book in all different directions with hilarious results. Interactive books have tons of kid appeal on their own and paired with Ryan T. Higgins' offbeat humor, this one had our entire family laughing out loud.
Mary Had a Little Plan by Tammi Sauer; illustrated by Vanessa Brantley-Newton, 2022
(Ages 4 and up)
Filled with an inclusive representation of fairy tale characters, this joyful story of friends coming together to create a community garden is a superb read aloud. When Mary notices an abandoned lot, she works hard soliciting goods from local businesses to give the space a complete overhaul. When the work proves too much, she enlists the help of her friends. With themes of perseverance, teamwork, and community, this delightful read aloud is a must!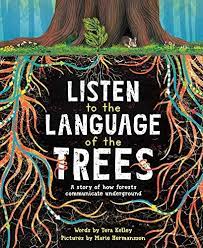 Listen to the Language of the Trees by Tera Kelley; illustrated by Marie Hermansson
(Ages 4 and up)
This sensational book shares the story of the communitive life in the forest. When a squirrel buries a seed, it grows into a sampling and its roots connect with those of other trees. What follows is a fascinating look at how elements of nature work together to make life possible.
With a comprehensive section further explaining the science behind the story as well as social emotional connections and activities for kids, this book is a real standout and a must for science units studying forests!
You May Also Like: