You can only have so many mugs saying #1 teacher, but you can never have enough books! Stories have the power to inspire, entertain, and help open up important conversations making them the perfect gifts for teachers!
2021 has been an incredible year for books focusing on social emotional learning, stories making kids who struggle with reading feel understood, and for empowering books that inspire students to be their best selves.
Below is a list of my favorite books from 2021 that I think teachers will absolutely love having in their classrooms!
*This post contains affiliate links.
A Teacher Like You by Frank Murphy and Barbara Dan; illustrated by Kayla Harren, 2021
(Ages 4 and up)
A Teacher Like You is written by teachers for teachers. Every line in the book was inspired by real students or events and that authenticity shines through. Kayla Harren's stunning illustrations are not only beautiful, but represent so many different body types, ages, skin colors, and abilities; this series is one of the most inclusive I've ever seen. This exceptional book really speaks to the unsung heroes in the teaching profession and makes a truly wonderful gift!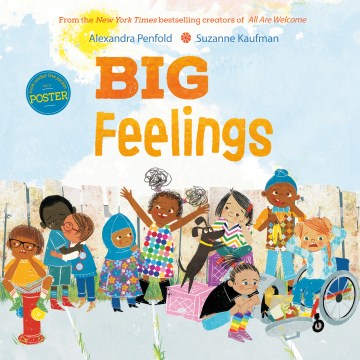 Big Feelings by Alexandra Penfold; illustrated by Suzanne Kaufman, 2021
(Ages 3 and up)
All Are Welcome is one of my favorite school-themed read alouds, so I was thrilled to see Alexandra Penfold and Suzanne Kaufman team up for a companion book tackling emotions. Though the rhyming text is simple, this book presents a wide array of complex emotions and is the perfect conversation starter for working through collaborations and friendships. The inclusive illustrations feature a diverse group of children who are excited to play, but find a pile of junk standing in the way of a tree they want to climb. They initially argue over what to do with the garbage, but by talking, apologizing, and taking the time to see others' point of view, they learn to work together and have fun.
With themes of conflict resolution, resilience, and navigating a variety of emotions this is a must-have for most classrooms.
A Small Kindness by Stacy McAnulty; illustrated by Wendy Leach, 2021
A Small Kindness follows a diverse group of children on their first day of school. The opening pages present the school in sepia tones with one girl standing out in full color. When she smiles at another boy, he brightens too. With each act of kindness passed on among the students and teachers, the pages fill with vivid hues demonstrating the remarkable power a compassionate gesture has on others.
The visualization of the immediate and prolonged effect of good deeds is especially impactful. The concise text provides several ideas for friendly acts that can easily be implemented every day and passed on like a game of tag. It also reinforces the idea that a classroom is a community enriched when we are kind to one another.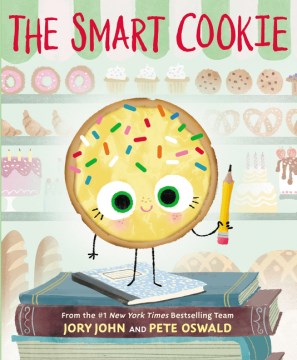 The Smart Cookie by Jory John; illustrated by Pete Oswald, 2021
(Ages 5 and up)
This playful story follows a sugar cookie who worries that she is crumby at school. When her teacher assigns homework to create something original, she tries a variety of projects and discovers that she loves to write. Watching her classmates present their own creations, she realizes that there are lots of different ways to be smart and it is okay to not be great at everything.
This sweet and affirming tale is sure to resonate with many readers and help build their confidence and realize that they, too, are smart cookies in their own way!
Dear Teacher: A Celebration of People Who Inspire Us by Paris Rosenthal; illustrated by Holly Hatam, 2021
(Ages 4 and up)
Many teachers say that their favorite gift is a heartfelt note from their students. Dear Teacher is the perfect love letter expressing a child's gratitude for all that their teachers do for them. The concise text packs a powerful punch capturing how teachers not only educate, but comfort, encourage, and inspire. Holly Hatam's cheerful illustrations skillfully illuminate the text making this not only a great gift for teachers, but also a good choice for a read aloud to a classroom.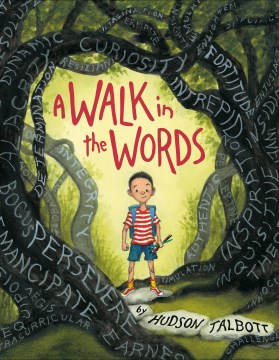 A Walk in the Words by Hudson Talbot, 2021
(Ages 6 and up)
Any child who has ever struggled with reading will find a friend in this reassuring and captivating story that is essential for classrooms!
Using comical illustrations, the author describes his journey to overcome the difficulties he faced when reading. His insecurity grew as the books he was given grew longer and more challenging. Though initially intimidated, his love of stories urged him to find strategies like breaking larger words into smaller words. Instead of feeling ashamed at the speed in which he read, he marveled in savoring the story and even became a storyteller himself.
This book is so relatable and well-executed, it has become one of my favorites of 2021. Reading has not come easily to my son and he immediately felt comforted and inspired by this book. He especially loved the author's "Slow Readers Hall of Fame" including Albert Einstein, William Shakespeare, and George Washington.
Listen by Gabi Snyder; illustrated by Stephanie Graegin, 2021
This remarkable book helps children find peace and mindfulness in a noisy world by taking the time to truly listen to their surroundings. While this story does not entirely focus on a school setting, I think it is a perfect read aloud for encouraging children to be more active listeners in general and especially in a classroom. One impactful spread demonstrates a group of students attentively listening to new words being read aloud from a picture book while another influential series of pages reveals how listening can make us a better friend to others.
There are many important takeaways from this book that will resonate with both children and adults.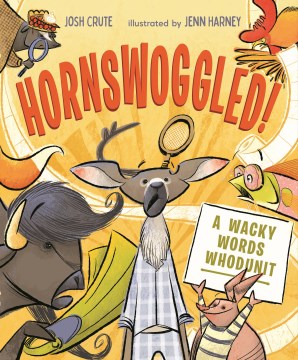 Hornswoggled: A Wacky Words Whodunit by Josh Crute; illustrated by Jenn Harney, 2021
(Ages 5 and up)
Mischief is afoot in this playful book starring a group of forest animals who each have something stolen from them. Every time they are hornswoggled, skunked, or hoodwinked, a helpful armadillo pops up with a sign defining each new word. Just when they think they have found the sneaky perpetrator, he too is outfoxed in a most gratifying ending! With its expressive illustrations and comical storyline, this is a fun read aloud to introduce new vocabulary to children!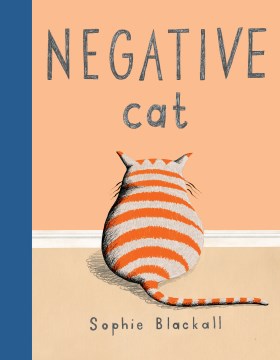 Negative Cat by Sophie Blackall, 2021
Inspired by a true story, this charming tale is a real treasure! After begging for a cat, a boy finally adopts what he thinks is the perfect pet. Unfortunately, his new cat, Max, wants nothing to do with the rest of the family and is constantly getting in trouble earning him the nickname Negative Cat. To everyone's surprise, reading is what helps the cat bond with the rest of the family. Max loves stories and especially loves snuggling with the boy as he reads. In a gratifying conclusion, the boy makes a weekly trip to the shelter to read to all of the cats!
Reading to animals is a wonderful way for children to practice important literacy skills without judgment or fear. While my cat-loving kids enjoyed the tenderness and humor of the story, I especially appreciated the author's note discussing her own Negative Cat and how she created the ending based on a group of children who read to a local shelter.
How to Apologize by David LaRochelle; illustrated by Mike Wohnoutka
Using just the right amount of humor and charm, all-stars David LaRochelle and Mike Wohnoutka have created the perfect read aloud for teaching kids why and how to apologize! This entertaining story reassures readers that everyone makes mistakes, but it is important to rectify them with a heartfelt apology. With its delightful illustrations and impactful message of conflict resolution, this book is a must-have for home and classroom libraries.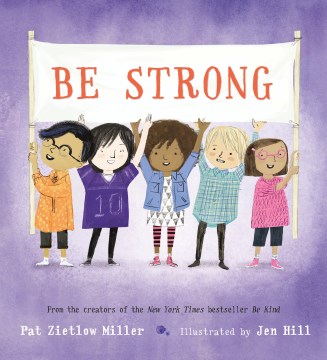 Be Strong by Pat Zietlow Miller; illustrated by Jen Hill, 2021
(Ages 4 and up)
The incredible team behind Be Kind is back with another stirring story demonstrating what it means to be strong. After her family gives her examples of strength by showing up for others, speaking up for what you believe in, and not giving up, a young girl implements these ideas in her everyday life performing small tasks that have a big impact. This is a wonderful book to inspire students to be strong in their own lives.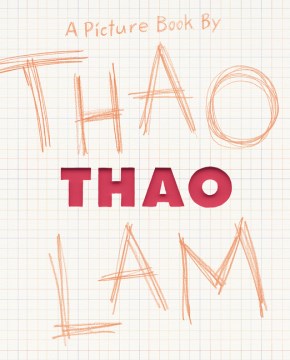 Thao by Thao Lam, 2021
(Ages 4 and up)
In her new autobiographical picture book, Thao, she skillfully infuses charming text that both amuses and conveys the heartbreak when others misspell or mispronounce a name. Thao felt like such an outsider growing up, she wanted to change her name to Jennifer. When her mom packs her favorite Vietnamese lunch, however, she is reminded of the pride she feels in her culture and embraces her identity.
While the text is brief, the message is compelling. Names hold such power and it is extremely hurtful when others don't take the time to learn how to say or spell someone's name correctly. Thao's story is one that many kids will relate to and that will build empathy and understanding for others.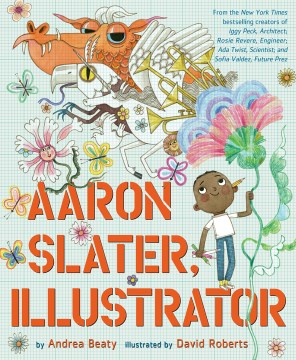 Aaron Slater Illustrator by Andrea Beaty; illustrated by David Roberts, 2021
(Ages 5 and up)
Aaron Slater Illustrator joins his friends Iggy Peck, Rosie Revere, Ada Twist, and Sofia Valdez in The Questioneers series with a hopeful story that is simply magnificent.
Aaron Slater is a creative, joyful boy whose dreams are dashed when he starts school and secretly struggles with dyslexia. While he tries to hide and blend in with his class, his new teacher is the first to really see him and in doing so gives him the help he needs and encourages him to express himself the best way he can, through his art.
From its powerful prose to its stunning artwork and inspiring storyline, this book is exquisite on many levels.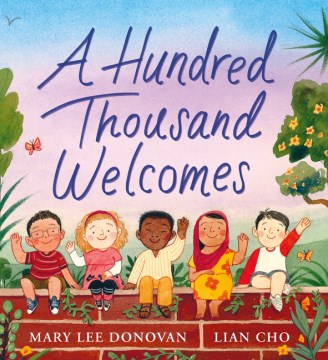 A Hundred Thousand Welcomes by Mary Lee Donovan; illustrated by Lian Cho, 2021
(Ages 4 and up)
Lively rhymes invite readers on a journey around the world learning thirteen different ways to say welcome in this stirring new release.
The beautiful illustrations use food as a common theme connecting people of all different cultures coming together. Hidden within the charming pictures is the correct pronunciation of each word for welcome. The theme of inclusivity is reinforced in a final impressive four-page spread featuring a diverse group of people enjoying a large meal together.
This wonderful book is perfect for starting a conversation on helping others feel welcome in a classroom and in other aspects of our lives.
Change Sings by Amanda Gorman; illustrated by Loren Long, 2021
(Age 5 and up)
Presidential Inaugural Poet Amanda Gorman has created a rousing lyrical story that inspires children to be agents of change. Whether it's including others, helping those in need, or organizing efforts to improve a community, Gorman edifies children that they have the power to make a difference.
The uplifting text is perfectly complimented with Loren Long's stunning illustrations. The lush pictures are rich with color, emotion, and meaning adding to the beauty of this standout story. With its poignant, powerful message, this is sure to become a new favorite in classrooms and as a gift for little dreamers!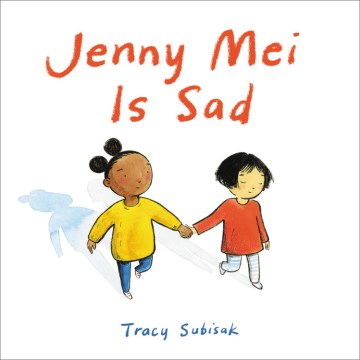 Jenny Mei Is Sad by Tracy Subisak, 2021
(Ages 4 and up)
This beautiful friendship story teaches kids the importance of accepting friends for who they are and loving them during the good times and the bad. Jenny Mei is funny and kind, but also struggles with some bigger emotions that occasionally cause her to act out. The narrator demonstrates what it means to be a good friend by listening and being there to support Jenny Mei no matter what. While the text is sparse, this powerful book speaks volumes and is an excellent lesson in empathy.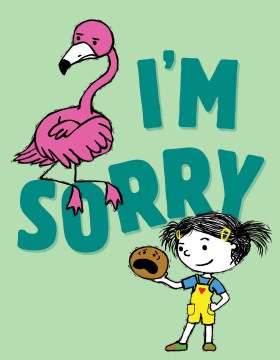 I'm Sorry by Michael Ian Black; illustrated by Debbie Ridpath Ohi, 2021
In the fourth book of Michael Ian Black and Debbie Ridpath Ohi's THE I'M series, potato has hurt Flamingo's feelings and he's unsure what to do about it. Luckily, a wise little girl coaches him through making a heartfelt apology.
I just love how Michael Ian Black and Debbie Ridpath Ohi effortlessly use humor to present powerful feelings to children in an accessible and impactful way. Their first three books delicately tackle boredom, sadness, and anxiety while this one opens up conversations about apologizing and forgiveness.
Becoming Vanessa by Vanessa Brantley-Newton, 2021
On the first-day-of school, Vanessa carefully chooses her outfit of a colorful tutu, feather boa, and shiny new shoes to express her specialness. Halfway through the day, however, her feathers are falling off, her shoes are pinching her feet, and worst of all, it takes her a lot longer to write her name than everyone else. Frustrated at the difficulty of her name, Vanessa informs her parents that she wants to change it. After hearing the origin of her name, however, Vanessa realizes that it fits her perfectly and she can't wait to return to school to show the kids how extraordinary she really is.
With its strikingly lush illustrations and uplifting storyline about being yourself, this is a must-read!
Isabel and Her Colores to go School by Alexandra Alessandri; illustrated by Courtney Dawson, 2021
This beautiful bilingual book provides readers a glimpse into the distress non-English speaking children may feel when starting a new school and demonstrates how friendship has the power to penetrate language barriers.
Spanish-speaking Isabel is worried that she won't fit in at her English-speaking school, but happily discovers she is able to communicate with her new classmates through her favorite pastime, drawing. Spanish vocabulary is cleverly woven into the text while the vivid illustrations expertly capture Sophie's changing feelings. The story is enhanced further with a Spanish-English glossary.
The Ghoul's Guide to Good Grammar by Leslie Kimmelman; illustrated by Mary Sullivan, 2021
This quirky book is as entertaining as it is educational! With just the right amount of offbeat humor, The Ghoul's Guide to Good Grammar is perfect for introducing or reviewing punctuation with children. Kids will love following spooktacular characters who provide examples of grammatical elements such as commas, quotation marks, contractions, possessives, homophones, etc. My third grader found this book to be absolutely hilarious and begged to read it multiple times!
My First Day by Phung Nguyên; illustrated by Huynh Kim Liên, 2021
Gorgeous illustrations follow a young Vietnamese boy travelling along the Mekong river and through a jungle to reach school. The imaginative, dramatic pictures are simply spellbinding while the playful, poetic text inspires children that they too can valiantly face their first day of school. Beautiful on many levels, this incredible story is enhanced further with a map of the Mekong Delta and a note from the author and illustrator.
What the Road Said by Cleo Wade; illustrated by Lucie de Moyencourt, 2021
This uplifting book is perfect for children preparing for a new chapter in their life. Whether starting kindergarten or college, this thought-provoking story inspires readers to be their best-self on life's journey.
When a boy discovers a new road, he asks where it leads and receives several stirring responses emboldening the boy to bravely face all of life's twists and turns. This is a story that children can revisit for many years, each time taking away something different and gaining new perspective.
You may also enjoy: