It's time for my favorite post of the month… Kid Picks! In November, we loved snuggling and sharing several stories about gratitude, but it was really the silly books that stole my kids' hearts.
They couldn't resist reading about a chicken who can't help interrupting her poor Papa trying to persuade him to serve cookies for breakfast, a girl short in stature, but big in personality, a cat so cute she causes others to explode, a porcupine navigating the ins and outs of friendship even if that friend is a tree, a damsel definitely not in distress, and mythical creatures from around the world.
*This post contains affiliate links.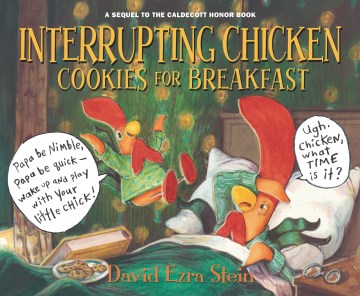 Interrupting Chicken Cookies for Breakfast by David Ezra Stein, 2021
(Ages 3 and up)
I honestly don't know who enjoyed this one more, me or my kids! It's morning and Little Chicken is ready for breakfast, but his dad wants to sleep in. They compromise by snuggling and reading in bed with their favorite nursery rhymes. With each story, however, Chicken interrupts with comical comments about eating cookies for breakfast. This book is pure fun and one that I know we will continue reading over and over again.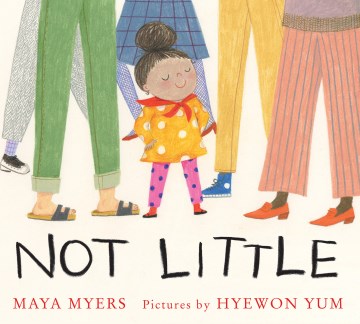 Not Little by Maya Myers; illustrated by Hyewon Yum, 2021
(Ages 4 and up)
As the smallest girl in her class, my daughter definitely relates to this story! Dot may be short in stature, but she is big in personality and brains. Constantly offended at being called "little", Dot shares her frustration with readers through a series of amusing anecdotes. When a new boy named Sam arrives in class, Dot delights in the notion that he may be even shorter than she is. As she approaches him to measure their height, she overhears another student whispering unkind things to Sam. In a big act of courage, she stands up to the mean boy and makes a new friend in the process.
This book is so perfectly charming, I'm not surprised at all that it was such a big hit with my kids!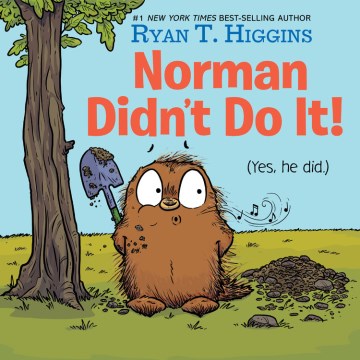 Norman Didn't Do It! (Yes he did) by Ryan T. Higgins, 2021
(Ages 4 and up)
Norman is very happy with his life. He spends his days playing with his best friend Mildred who happens to be a tree. When a new sapling sprouts up, however, things get complicated. Norman grows envious of the budding friendship between the trees and sneakily removes the interloper. Racked with guilt, he makes amends and realizes things can be even more fun with a group of three.
Expressive illustrations are laugh-out-loud funny and many readers will relate to Norman's feelings of jealousy. While this book is absolutely hysterical, Ryan T. Higgins also skillfully captures the delicate emotions present when a new person is introduced into an established friendship of two making this an excellent read aloud choice for home and classroom libraries.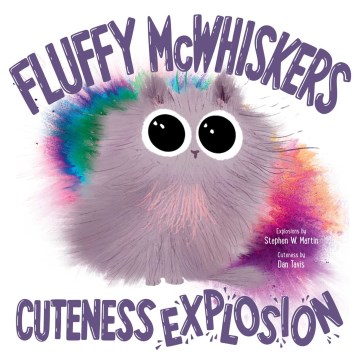 Fluffy McWhiskers: Cuteness Explosion by Stephen W. Martin; illustrated by Dan Tavis, 2021
After taking one look at this cover and title, I knew my kids would find it irresistible. With her giant eyes and poofy fur, Fluffy McWhiskers was cute. So cute, in fact, that every time someone basked in her adorableness, they would explode from the intense levels of cuteness. The colorful eye-catching illustrations draw the reader in while the text makes them laugh out loud. Ridiculously silly, this new story is a blast!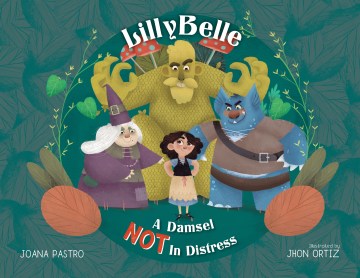 LillyBelle: A Damsel NOT in Distress by Joana Pastro; illustrated by Jhon Ortiz, 2020
(Ages 4 and up)
LillyBelle loves attending Lady Frilly's School for Damsels, but disagrees with their philosophy that if a damsel is in distress she must wait for someone to save her. Upon being captured by a witch, giant, and ogre, LillyBelle uses her smarts and talents to not only rescue herself, but also befriend each creature.
Full of girl power, this emboldening story not only has a great message, but also has a nice flow to the writing with entertaining illustrations making it a new favorite!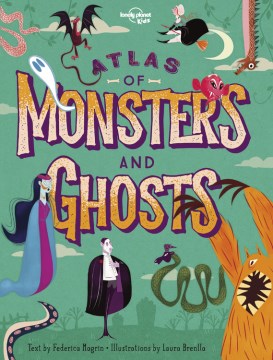 Atlas of Monsters and Ghosts by Federica Magrin; illustrated by Laura Brenlla, 2021
(Ages 6 and up)
My kids gravitate toward anything spooky, so I wasn't surprised at all that they couldn't put down this mesmerizing book. Split into geographical regions complete with maps, this enthralling book provides information on a myriad of ghosts from around the world. With its large format and cartoony illustrations presenting most of the monsters as more friendly than frightening, this is my kids new favorite go-to for rainy days or to bring with us to read while waiting during doctor visits.