Deciding which books make it on to my Best Picture Books List at the end of each year is no easy task. Ultimately, the books I choose are the ones that I feel need to be read. They use beautiful illustrations and thoughtful text to strike a special chord within you that causes you to think about the story long after closing the pages.
This has truly been a wonderful year in publishing with more inclusive, uplifting, and affirming books than I've ever seen and I can only hope that this will continue. Many of these types of stories stole my heart and I know will be favorites for many years to come.
What book stood out to you this year as one of the best of the best?
*This post contains affiliate links. To read my full disclosure CLICK HERE.
Ten Beautiful Things by Molly Beth Griffin; illustrated by Maribel Lechuga
So much of life is about perspective and this tender and profound story teaches readers that even when we are feeling at our lowest, we can find beauty and hope in the simple pleasures of life.
Feeling hollow and empty, Lily gloomily climbs into her grandmother's car to embark upon a road trip to their new home. When her Gram challenges her to find ten beautiful things along the way, Lily is surprised by the uplifting effect each unexpected item has. As they arrive at their destination, Lily has not only found new appreciation for beauty, but also a sense of belonging and hope for the future.
Everybody In the Red Brick Building by Anne Wynter; illustrated by Oge Mora, 2021
(Ages 3 and up)
Filled with lively onomatopoeia and exquisite illustrations, this new bedtime book is SO much fun to read aloud! Everybody In the Red Brick Building is a delightful cumulative tale featuring a group of neighbors who are awoken by a variety of noises that create a rousing cacophony culminating in a car alarm. Between the "waaaah" of a baby and a "pitter patter stomp!" of mischievous children, there are a plethora of sounds that are a joy to repeat throughout the rhymical text. In a perfect twist, soothing sounds starting with the "shhhh shhhh" of a street sweeper help everyone fall back to sleep.
Bear is a Bear by Jonathan Stutzman; illustrated by Dan Santa, 2021
(Ages 3 and up)
This love letter to a cherished stuffed animal follows a girl who grows through the years with her beloved teddy bear. Full of imagination, the amusing illustrations portray the bear larger than life. He stands by the girl's side through many ups and downs and even accompanies her to college.
I absolutely adore everything about this story, especially the clever under-the-jacket reveal, charming illustrations, tender storyline, and, most of all, the emotional ending that pulls on the heartstrings.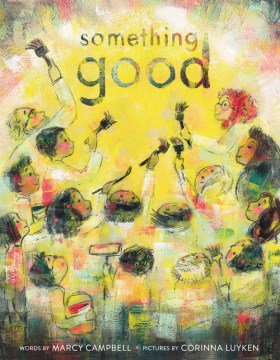 Something Good by Marcy Campbell; illustrated by Corinna Luyken, 2021
(Ages 6 and up)
Inspired by true events, this powerful story skillfully captures the life-altering aftermath of discovering a hateful message left in a school bathroom. While the students initially felt upset, confused, and angry, they were able to process these difficult emotions by coming together to create a beautiful mural over the troubling message. With each student adding something beautiful, they were able to see each other in a new light and create a kinder, more empathetic place to learn and thrive.
Both the text and the mesmerizing illustrations create a truly remarkable and thought-provoking story.
Eyes That Kiss in the Corners by Joanna Ho; illustrated by Dung Ho, 2021
(Ages 4 and up)
This impactful story uses exquisitely descriptive language to share how the shape of a girl's eyes is one of her favorite family traits that define her in the best way. Radiant illustrations highlight the poetic text bringing in elements of whimsy as the girl describes aspects of her culture. The girl's self-confidence is infectious and the empowering text celebrating heritage and family paired with the luscious illustrations makes this book a real standout.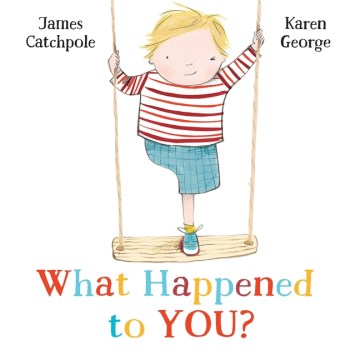 What Happened to You? by James Catchpole; illustrations by Karen George, 2021
So rarely have I found a book that can make my children laugh out loud and also fill their hearts with empathy and understanding of others' feelings.
Joe simply wants to play his favorite game on the playground. Unfortunately, the other children are distracted by the fact that he only has one leg. Each one asks him what happened to it, offering outlandish and humorous guesses. Eventually, a girl joins in on Joe's game. Then all of the children start playing together and realize that Joe's missing leg is irrelevant to their fun.
This incredible own-voices story is a must-read! Its spot-on text is perfectly combined with eye-catching illustrations that give the story tons of kid appeal and a priceless message of compassion and accepting differences. The story is further enhanced by an author's note that provides grown-ups with tips on how to talk with children about disabilities.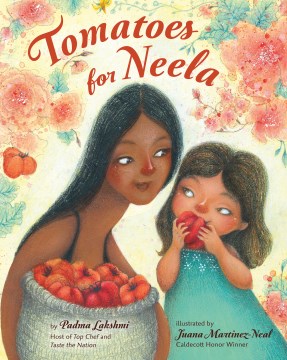 Tomatoes for Neela by Padma Lakshmi; illustrated by Juana Martinez-Neal, 2021
The transformative power of food is so beautifully captured in this sweet story about a mother teaching her daughter to cook. Following her paati's treasured cookbook, Neela and her mother gather heirloom tomatoes to make a special sauce to share throughout the year. From the smells simmering from the pot, to the melodious clinking of her mother's bangles as she stirs, to the savoring of that first bite, Neela relishes in the magical nature of this cherished family recipe.
The description of food as an experience full of love and memories and even more importantly, as a great connector of people, is expertly conveyed both through the text and the stunning illustrations. Complete with recipes for Paati's Tomato Sauce and Neela's Tomato Chutney as well as fun facts about tomatoes and an author's note, this book is a real standout!
Hurricane by John Rocco, 2021
(Ages 4 and up)
We are huge John Rocco fans and his newest book Hurricane is a real stunner! The story follows a little boy who loves fishing on a dock near his home. When a hurricane ravages the dock and most of his street, he helps his neighbors repair the damage. Upon finding the dock destroyed, the resilient boy works day after day to fix it. Ultimately, the entire community comes together and rebuilds the dock for everyone to enjoy.
Clever child-friendly analogies explain the dramatic effect of the hurricane while the rich illustrations skillfully capture the beauty of the boy's world. Best of all, readers will feel reassured and inspired by the community's ability to come together and create something good from a difficult situation.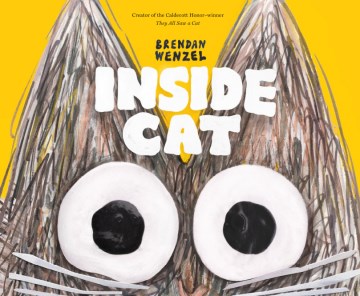 Inside Cat by Brendan Wenzel, 2021
Caldecott Honor winner Brendan Wenzel continues to amaze me with his incredibly striking and thought-provoking stories! This inventive tale follows a cat who sees the world through the windows of his home. The clever illustrations brightly display what is happening outdoors while muted colors represent the cat's imaginative musings of the outside world. Just when the cat believes he knows all there is to know about life, a door opens and his whole perspective changes.
I literally love everything about this book. The lyrical prose is a joy to read aloud while the creative illustrations are a feast for the eyes and the ending is just perfect! Oh, and just wait until you see the clever under-the-jacket reveal and end papers!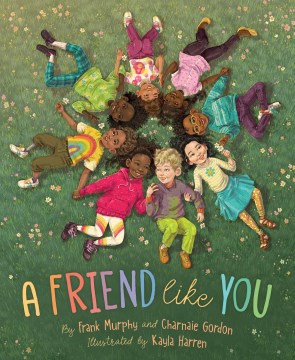 A Friend Like You by Frank Murphy and Charnaie Gordon; illustrated by Kayla Harren, 2021
I cannot recommend the A __LIKE YOU series enough!! With its inspirational text, gorgeous illustrations, and meaningful messages, this series is truly outstanding!
The newest installment, A Friend Like You , instructs readers to be a good friend by being curious, accepting, open-minded, kind, and supportive. Each bit of advice is reinforced with examples and charming illustrations exhibiting the recommended actions.
The child friendly text and format make this an extremely accessible and useful book that is a must-have for classrooms and home libraries.
When Lola Visits by Michelle Sterline; illustrated by Aaron Asis, 2021
(Ages 4 and up)
This heartwarming story uses beautifully descriptive language to capture the essence of summer through a young girl's nose. Whether it's "gooey sunscreen and salt-soaked swimsuits at the beach" or "suman steaming on the stove", each glorious scent is a connection with her grandmother who visits every summer from the Philippines. The beautiful illustrations use a soft pastel pallet that captures the tender tone of the story while the text evokes the magic found in childhood memories and in the joy of family. This one is a real standout!
A Walk in the Words by Hudson Talbot, 2021
(Ages 6 and up)
Any child who has ever struggled with reading will find a friend in this reassuring and captivating story that is essential for classrooms!
Using comical illustrations, the author describes his journey to overcome the difficulties he faced when reading. His insecurity grew as the books he was given grew longer and more challenging. Though initially intimidated, his love of stories urged him to find strategies like breaking larger words into smaller words. Instead of feeling ashamed at the speed in which he read, he marveled in savoring the story and even became a storyteller himself.
Change Sings by Amanda Gorman; illustrated by Loren Long, 2021
(Age 5 and up)
Presidential Inaugural Poet Amanda Gorman has created a rousing lyrical story that inspires children to be agents of change. Whether it's including others, helping those in need, or organizing efforts to improve a community, Gorman edifies children that they have the power to make a difference.
The uplifting text is perfectly complimented with Loren Long's stunning illustrations. The lush pictures are rich with color, emotion, and meaning adding to the beauty of this standout story. With its poignant, powerful message, this is sure to become a new favorite in classrooms and as a gift for little dreamers!
Bodies Are Cool by Tyler Feder, 2021
(Ages 3 and up)
This joyous celebration of all different body types could not be more fun! The lively rhymes have an upbeat cadence that make this book a delight to read aloud while the bright inclusive illustrations feature almost every body shape and skin representation imaginable. Children (and adults) will feel seen and accepted in this rousing story!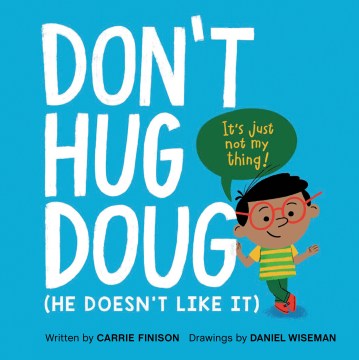 Don't Hug Doug (He Doesn't Like It) by Carrie Finison; illustrated by Daniel Wiseman, 2021
(Ages 4 and up)
With vibrant illustrations and an amusing tone, this upbeat book teaches kids all about the importance of consent. Doug likes a lot of things, but definitely not hugs. The text gently encourages readers to ask before physically contacting someone and respecting their space while reassuring them that just because someone doesn't want to be hugged it doesn't mean they don't care for them.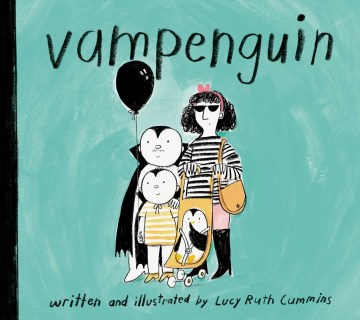 Vampenguin by Lucy Ruth Cummins, 2021
(Ages 4 and up)
From its adorable under-the-jacket reveal, giggle-worthy illustrations, and amusing storyline, there is a lot to love about this unique tale! While the text describes the Dracula family's seemingly ordinary visit to the zoo, the clever illustrations comically capture a baby vampire switching places with a penguin. The rest of the family is oblivious of the swap, but the other animals at the zoo don't miss a thing. There is so much underlying humor in this charming story, we can't get enough of it!
Aaron Slater Illustrator by Andrea Beaty; illustrated by David Roberts, 2021
(Ages 5 and up)
Aaron Slater Illustrator joins his friends Iggy Peck, Rosie Revere, Ada Twist, and Sofia Valdez in The Questioneers series with a hopeful story that is simply magnificent.
Aaron Slater is a creative, joyful boy whose dreams are dashed when he starts school and secretly struggles with dyslexia. While he tries to hide and blend in with his class, his new teacher is the first to really see him and in doing so gives him the help he needs and encourages him to express himself the best way he can, through his art.
From its powerful prose to its dazzling artwork and inspiring storyline, this book is exquisite on many levels.
How to Apologize by David LaRochelle; illustrated by Mike Wohnoutka, 2021
Using just the right amount of humor and charm, all-stars David LaRochelle and Mike Wohnoutka have created the perfect read aloud for teaching kids why and how to apologize! This entertaining story reassures readers that everyone makes mistakes, but it is important to rectify them with a heartfelt apology. With its delightful illustrations and impactful message of conflict resolution, this book is a must-have for home and classroom libraries.
Bubbles Up! by Jacqueline Davies; illustrated by Sonia Sánchez, 2021
(Ages 3 and up)
The water holds such an element of wonder for kids and that awe-inspiring sensation of first jumping into a pool is skillfully captured in the new book Bubbles Up! !
The lyrical lines are full of whimsy and a complete joy to read aloud. My children were smiling ear to ear as they followed a young girl zooming through the water having adventures both above and below the surface. While the rhythmic text and imaginative illustrations expertly depict the magic of swimming on a hot summer day, my favorite part of this book is how it empowers young children. Swimming can be scary for some, but a book showcasing a child reveling in the utter delight of swimming is a good way to bolster them to take the plunge!