It's time to break out the NEW Christmas books! 2023 brings us some truly entertaining tales that will make readers giggle along with tender stories about family and community that will warm hearts. Grab some hot coco and enjoy this round of new books for Christmas!
*This post contains affiliate links. To read my full disclosure CLICK HERE.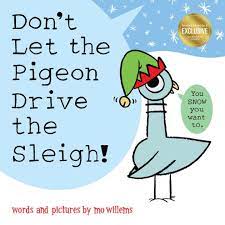 Don't Let the Pigeon Drive the Sleigh by Mo Willems, 2023
(Ages 3 and up)
Everyone's favorite Pigeon is back in his very own holiday tale! Per the request of Santa, children are encouraged to prohibit the eager Pigeon from driving Santa's beloved sleigh. It is almost impossible not to chuckle at Pigeon's expressive responses and the surprise ending. This one is sure to be a hit!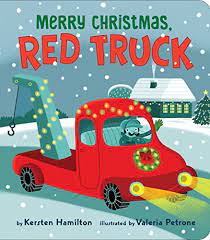 Merry Christmas Red Truck by Kersten Hamilton, illustrated by Valeria Petrone, 2023
(Ages 2 and up)
Little vehicle lovers will delight in this new board book filled with onomatopoeia. Even a snow storm can't stop this little red tow truck from helping others get home on Christmas night.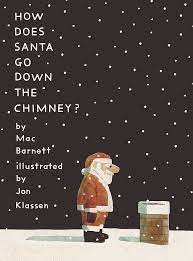 How Does Santa Go Down the Chimney? by Mac Barnett, illustrated by Jon Klassen 2023
(Ages 4 and up)
Once again, the dynamic duo of Mac Barnett and Jon Klassen have united for another perfectly executed story that is full of humor. While we may not be entirely sure how Santa enters various houses, this story has some ideas that will have readers absolutely cracking up!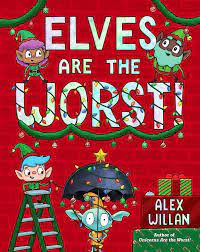 Elves are the Worst by Alex Willan, 2023
(Ages 4 and up)
Gilbert Goblin is determined to demonstrate to readers that goblins are just as hardworking as elves and he's going to go undercover in Santa's workshop to prove it. All does not go as planned, but Gilbert gains a new perspective in teamwork and even discovers a new favorite toy in the process. Our family can't get enough of this droll series starring mythical creatures and have fallen in love with the newest installment.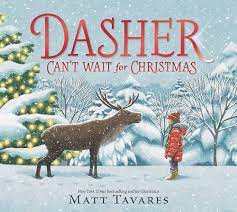 Dasher Can't Wait for Christmas by Matt Tavares, 2023
(Ages 4 and up)
Matt Tavares creates the most beautiful winter stories! In his latest book, Dasher can't wait for Christmas and sneaks out early to admire the holiday lights and carolers in a nearby town. When it becomes too snowy to be guided by the North Star, a kind child gifts Dasher a compass to help him find his way. This sweet story is perfect for little reindeer lovers!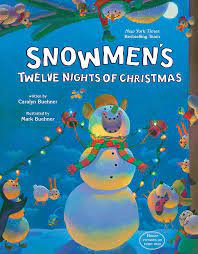 Snowmen's Twelve Nights of Christmas by Caralyn Buehner, illustrated by Mark Buehner, 2023
(Ages 3 and up)
With clever alliteration, upbeat rhymes and colorful illustrations with hidden items on each page, fans of the best-selling Snowmen series are going to want to get their hands on this winner.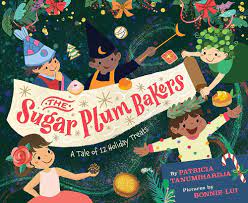 The Sugar Plum Bakers: A Tale of 12 Holiday Treats by Patricia Tanumihardja, illustrated by Bonnie Lui, 2023
(Ages 4 and up)
It's time for the holidays and the bakerinas are hard at work when a blizzard arrives. It's more important than ever for them to work as a team in order to get all twelve treats to countries around the world in time for their celebrations. I just adore how this delightful story introduces readers to scrumptious desserts along with their countries pictured with flags.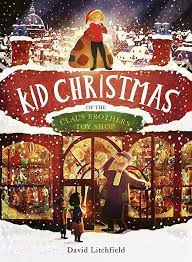 Kid Christmas: of the Claus Brothers Toy Store by David Litchfield, 2023
(Ages 4 and up)
This creative origin story stars Nicky and his three uncles who run a toy shop. When Nicky discovers there are children without toys, he and his uncles find a way to deliver toys to kids all over the city. Adorned with David Litchfield's eye-catching illustrations, this heartwarming story exudes the magic and kindness found in the holiday season.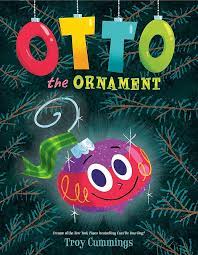 Otto the Ornament by Troy Cummings, 2023
(Ages 4 and up)
Overflowing with playful puns, this entertaining Christmas story is ornamentally fun! Shiny and bright, Otto believes he belongs on the top of a Christmas tree instead of in the middle with the other ornaments, so he begins his quest for a new home. The expressive illustrations follow him on his amusing journey of self-discovery ending with him glowing with happiness once he reflects on others' lustrous qualities.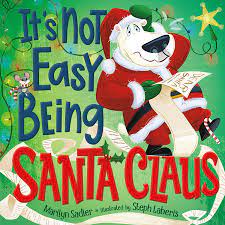 It's Not Easy Being Santa Claus by Marilyn Sadler, illustrated by Steph Laberis, 2023
(Ages 3 and up)
In need of a break, Santa tries several different jobs with comical results. Santa ultimately returns with a new perspective and zest for his work to create the best Christmas yet. This entertaining story is full of festive fun!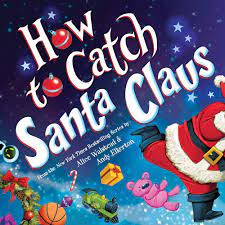 How to Catch a Santa Claus by Alice Walstead, illustrated by Andy Elkerton, 2023
(Ages 4 and up)
Bright, engaging illustrations follow Santa as he stealthily avoids traps at each holiday stop. Unfortunately, his helper elf is repeatedly caught with humorous results. This New York Times best-selling series continues to entertain and inspire readers to create their own STEM creations.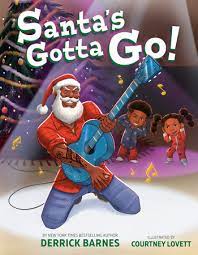 Santa's Gotta Go! by Derrick Barnes, illustrated by Courtney Lovett, 2023
(Ages 4 and up)
Who wouldn't want Santa as a houseguest? The Mack family is originally elated to host Santa as he waits for a spare part for his broken-down sleigh, until they discover Santa loves to rock out at night, he has an insatiable appetite, and this Claus is very clumsy! Hysterical hijinks ensue in this riotous holiday tale.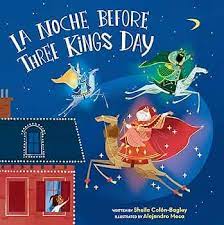 La Noche Before Three Kings Day by Sheila Colón Bagley, Alejandro Mesa
Upbeat rhymes sprinkled with Spanish accompany vibrant illustrations to create a magical story capturing the joy in celebrating a holiday with family. It was the night before Three Kings Day and a little girl enjoys food, music, and time spent with loved ones. As the night winds down, she anxiously awaits the arrival of the Three Kings who leave presents by the door. My kids really enjoyed getting a glimpse into the special traditions and I especially love that there is a glossary and additional information included about the holiday.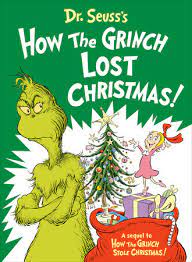 Dr. Seuss' How the Grinch Lost Christmas! by Alastair Heim, illustrated by Aristides Ruiz, 2023
(Ages 4 and up)
The long-awaited sequel to the classic holiday story How the Grinch Stole Christmas is finally here! Seuss-inspired rhymes and illustrations follow the Grinch as he shows off his newfound cheer by presenting the biggest and best Christmas tree to the Who's. In a gratifying ending, the Grinch, once again, learns an important lesson that togetherness trumps materialistic matters.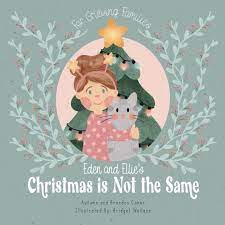 Eden and Ellie's Christmas is Not the Same by Autumn and Brandon Cohen, illustrated by Bridget Wallace, 2023
Coping with the loss of a loved one is difficult any time of year but can especially be painful over the holidays. This book delicately addresses grief and provides an opportunity to honor a lost loved one by creating a stocking for them. In the story, Eden and her cat brainstorm special items they can leave in the stocking and settle upon a thoughtful poem. I especially appreciate the note to caregivers and space in the back for children to create their own poems or letters to loved ones.
This sincerely exceptional and unique book addresses the truth about Santa. It gently explains that while the idea of Santa is very real, the man himself is not. There are actually many people carrying out the magical spirit of Christmas and readers are now invited to participate in the act of becoming Santa and help spread the Christmas cheer by promising to keep the magic alive, give generously, and protect the believers. Kept under lock and key, this is a must when children are ready for this emotional rite of passage.
YOU MAY ALSO LIKE: