The holidays are here and spending quality time reading with children may be the greatest gift of all! After scouring hundreds of books, I'm including my favorite board books and picture books that I think both children and parents will love. Prepare for extra cuddles this holiday season as you snuggle up with your loved one and a good book!
*This post contains affiliate links.
Board Books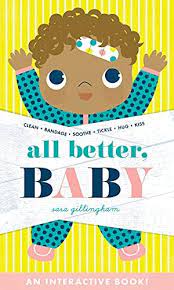 All Better Baby! by Sara Gillingham, 2022
Teach children empathy with this delightful hands-on book! Readers are invited to use interactive elements such as movable parts to help babies with boo-boos feel better. In addition to being fun, this sweet book is an excellent choice for older siblings or for reinforcing kindness.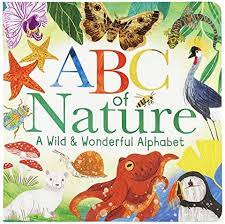 ABC of Nature: A Wild & Wonderful Alphabet by Carmine Falcone; illustrated by Stephanie Fizer Coleman, 2022
This gorgeous board book is not only filled with beautiful illustrations of elements of nature, it also includes additional facts packed with exceptional vocabulary. Introducing babies and toddlers to a wide array of words at an early age is an excellent way to help develop their language skills. As an additional bonus, the embossed pages have a bumpy texture enticing little hands to explore while being read to.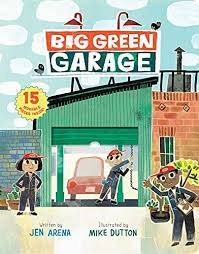 Big Green Garage by Jen Arena; illustrated by Mike Dutton, 2022
Readers are invited to join the crew at the Big Green Garage as they fix a variety of cars in this interactive gem. Little hands will delight in lifting flaps and moving tabs in this engaging book that is perfect for vehicle lovers!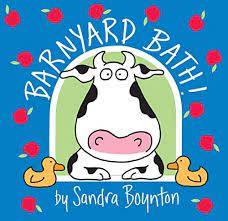 Barnyard Bath by Sandra Boynton, 2022
The queen of board books is back with a bath book that's sure to make a splash! Children are invited to use the included washcloth to scrub their favorite barnyard animals and then wash themselves! This book is a pleasure to read in and out of the tub.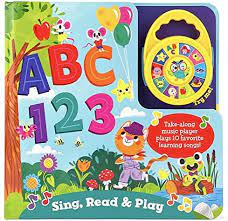 ABC 123 Sing Read & Play by Cottage Door Press; illustrated by Malgorzata Detner. 2022
Letters, colors, numbers, and rhymes are accompanied by beloved songs for toddlers in this fabulous board book. Each song has a designated page with colorful illustrations and inviting prompts making this book not only fun, but educational too.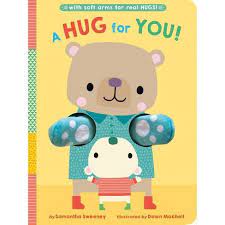 A Hug for You by Samantha Sweeney; illustrated by Dawn Machell, 2022
This tender tale follows a variety of caregivers sharing hugs with their little ones. The felt finger puppet arms are perfect for acting out the hugs and encouraging empathy in the littlest of readers.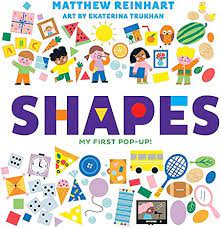 Shapes: My First Pop-Up! by Matthew Reinhart; illustrated by Ekaterina Trukhan, 2022
This seemingly simple board book is packed with awesomeness. The rhyming text skillfully describes the attributes of a square, triangle, circle, rectangle, and oval while also relating them to the real world. The spectacular pop-ups are a real delight and I love how the text invites readers to count the shapes on the page.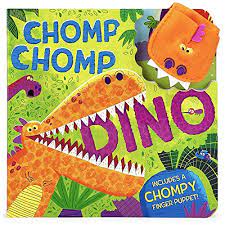 Chomp Chomp Dino by Brick Puffinton; illustrated by Josh Cleland, 2022
Complete with dino finger puppet, this riotous romp is full of fun! Little ones will love using the puppet to chomp right along with the insatiable dinosaur who eats everything in sight!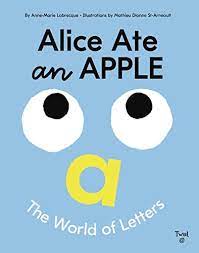 Alice Ate an Apple: The World of Letters by Anne-Marie Labrecque; illustrations by Mathieu Dionne St-Arneault, 2022
Bold colors pop off the page as children are introduced to the letters of the alphabet in all their forms and sounds. What makes this board book stand apart from other alphabet books is that the letters are shown in both upper case and lower case, in common fonts including cursive, and the various sounds the letters make are represented.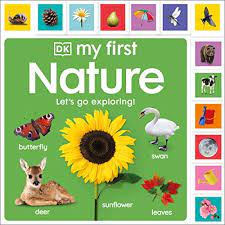 My First Nature: Let's Go Exploring by DK, 2022
Organized by habitat, this educational board book includes eye-catching photographs of a variety of creatures and plants. This is an excellent choice for introducing children to a wide array of vocabulary while also exciting them about the natural world.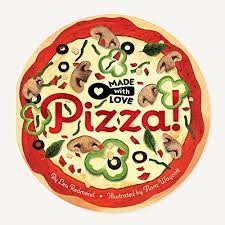 Made With Love: Pizza by Lea Redmond; illustrated by Flora Waycott, 2022
This delectable board book invites readers to prepare pizza by rolling the dough, spreading the sauce, and adding tons of toppings. Shaped like a pizza, this book is almost as irresistible as a real pizza pie!
Picture Books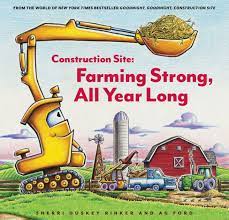 Construction Site: Farming Strong All Year Long by Sherri Duskey Rinker; illustrated by AG Ford, 2022
The beloved construction crew from the New York Times bestselling series team up with farm vehicles to build a new barn and harvest the fields. Truck lovers will especially be excited for the plethora of busy vehicles working together as a team.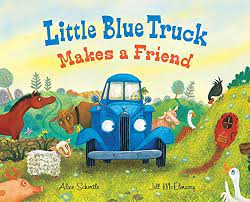 Little Blue Truck Makes a Friend by Alice Schertle; illustrated by Jill McElmurry, 2022
We just adore the Little Blue Truck series and are thrilled that the newest book is not only a joy to read aloud, but a great lesson in friendship. When a new neighbor moves in, the barnyard animals are fearful of the strange creature, but Little Blue welcomes him with an open heart.
The Pigeon Will Ride the Roller Coaster! by Mo Willems, 2022
The iconic Pigeon is back and he is experiencing a roller coaster of emotions as he prepares for his first actual roller coaster! As always, this overly dramatic bird is a hoot to read about while also pointing out the different feelings he experiences throughout this humorous story.
I Love You All the Time by Deborah Farmer Kris; illustrated by Jennifer Zivoin, 2022
Gentle rhymes follow a boy whose parents and grandmother help him feel accepted and cared for during all of his moods and mishaps. The note to caregivers at the end with ideas for helping children feel loved is particularly helpful to adults. The author is a child development expert and her words of advice and guidance are invaluable.
Ice Cream Face by Heidi Woodward Sheffield, 2022
Ice cream lovers will rejoice for this delectable story that could not be sweeter! As a little boy excitedly explains his love of ice cream, he also shares his frustration of waiting in line and the dire consequences of eating an ice cream too quickly. Colorful eye-catching illustrations perfectly encapsulate the rollicking rollercoaster of emotions the boy experiences while getting his favorite dessert.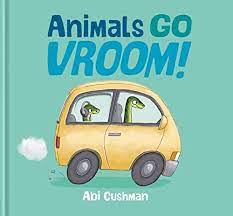 Animals Go Vroom! by Abi Cushman, 2021
Filled with onomatopoeia, die-cuts, engaging illustrations featuring animals and vehicles, and a surprise on every page, this book has all the elements of a perfect read aloud. The story invites readers to guess what says "Roar". With a die-cut picture of a tiger, one would assume it is the tiger who says, "Roar." When you turn the page, however, it is the truck the tiger is driving that makes the sound. Each subsequent page is filled with another twist that will entertain and delight readers.
Little Wonder by Claire Keane, 2022
Set in an enchanting underwater world, this eye-catching book follows a boy as he bravely sets out for adventure. Inspired by the encouraging words of his mother, he has the confidence to tackle any obstacle and learns to soar to new heights. No matter how far he roams, though, he is reassured that he can always return to his home to share his exploits with his biggest fan, his mom.
From its rich, lush illustrations to its tender message emboldening children that they can accomplish great things, there is a lot to love about this special story. It is the perfect gift for baby showers, birthdays, Mother's Day, and graduations!
Playtime for Restless Rascals by Nikki Grimes; illustrated by Elizabeth Zunon, 2022
It can often be overlooked how important play is for little ones. This joyful celebration of childhood follows a mother and her son through an active day full of imagination. Whether he's interacting with toys, elements of nature, or food there is fun to be had at every turn. The vibrant artwork brilliantly showcases the happiness the boy experiences and love felt between family members. It is hard not to smile while reading this gem of a book.
I also highly recommend the first two books in the series Bedtime for Sweet Creatures and Off to See the Sea.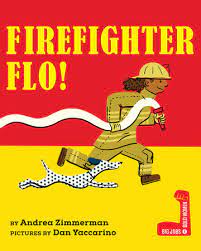 Firefighter Flo by Andrea Zimmerman; illustrations by Dan Yaccarino, 2022
With bold bright colors and onomatopoeia galore, this new book is a must for firefighter lovers! When firefighter Flo is awoken by a call in the middle of the night, she and her brave crew rush to extinguish the flames of a fire.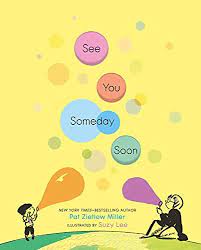 See You Someday Soon by Pat Zietlow Miller; illustrated by Suzy Lee
Anyone who has to live apart from a loved one needs this story in their life! Clever die-cut illustrations, follow a young boy addressing how much he misses his grandmother. Though he wants to hug her immediately, he is reassured that he can still talk with her on the phone, via letters, and through the computer. Most comforting of all is their valediction stating, "See you someday soon."
The love between family members shines through the pages and the heartfelt ending is especially touching. Though the book focuses on a grandparent and grandchild, this sweet story is the perfect gift for anyone missing a loved one!
You May Also Like: