Still looking for that perfect last-minute gift for a friend or family member? I've got you covered with a ton of fun bookish gifts that will make someone's holiday even brighter.
From best-selling new releases to book-themed accessories and stocking stuffers, there is a little something for everyone.
*This post contains affiliate links.
2022 Best-Selling Book Releases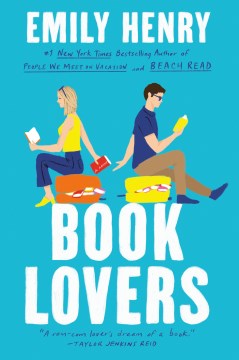 Book Lovers by Emily Henry, 2022
This book is perfection! You can't beat Emily Henry's witty dialogue and I adore how she turned a typical romantic comedy on its head by giving the stereotypical rom com villain the starring role in her latest masterpiece.
Cutthroat literary agent Nora Stephens agrees to leave her beloved New York City to spend the summer in Sunshine Falls, NC with her little sister for a girl's trip. While her sister creates a bucket list of adventures to experience while they are there, it is Norah's continual run in with a brooding, and very sexy, book editor from New York that turns her world upside down.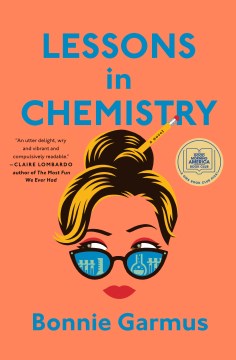 Lessons in Chemistry by Bonnie Garmus, 2022

Even though Elizabeth Zott is a brilliant scientist, it's the 1960's and her career is in constant jeopardy thanks to a few sexist men. Determined, tenacious Elizabeth, however, is about to show the world that women can do anything they put their minds to. This unique story has it all! Love, loss, grit and unforgettable characters that will stay with you long after closing the pages of this book.
It should be noted that there are trigger warnings for suicide and sexual abuse. There are several dark moments in the book, but then there are also many funny, uplifting, thought-provoking pages with wonderful character development. I'm also excited to learn it is currently being made into a TV series by Apple TV.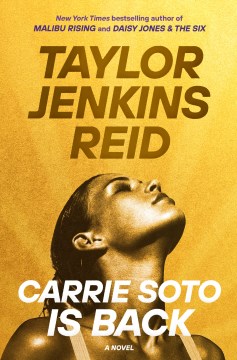 Carrie Soto is Back by Taylor Jenkins Reid, 2022
Taylor Jenkins Reid has written hit after hit and her latest book Carrie Soto is Back is back is no exception!
Carrie Soto, also known as the Battleax due to her cold, meticulous nature of destroying other players, was deemed the best tennis player in the world in the 1980's. She is now 37, retired, and watching phenom Nicki Chan break her record for most Grand Slams. With her father as her coach, she returns to the tumultuous world of tennis to take back her record. Battling both her aging body and the bright new tennis stars of the 90's, regaining her title of best in the world is no easy task.
I absolutely loved following Carrie on her journey balancing her hubris with the love of the game. Taylor Jenkins Reid creates the most memorable characters and while Carrie may appear cold-hearted, cocky, and only focused on winning, readers won't be able to resist rooting for her!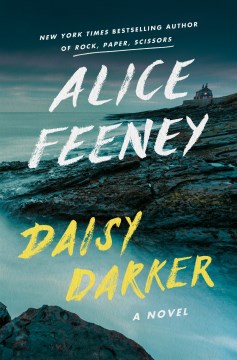 Daisy Darker by Alice Feeney, 2022
This book has everything I want in a thriller: A creepy old house set on a secluded island. Characters disappearing one by one in mysterious ways. Family secrets bubbling up at every turn and a twist ending I did not see coming!
When a dysfunctional family reunites for their grandmother's 80th birthday on a remote island, no one could have predicted the deadly situation they would all find themselves in. If you are a fan of Agatha Christie's And Then There Were None,, this is a must read!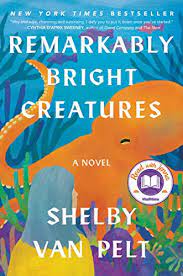 Remarkably Bright Creatures by Shelby Van Pelt, 2022
Even though this book got rave review after rave review, I kept putting it off because I just didn't know if I could get on board with an octopus as a main character. I finally gave it a try and I'm so glad I did because it is the most heartfelt story about friendship and family with wonderful characterization!
When Tova Sullivan strikes up an unlikely friendship with Marcellus, the giant Pacific octopus from the aquarium she works at, she has no idea he is going to help her uncover the mysteries of her past and find a more hopeful future.
Bookish Subscription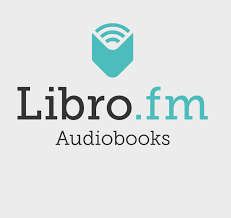 An Audiobook Subscription
Audiobooks have literally changed my life! I listen to them while I cook, clean, run, even when I brush my teeth. I fly through a book a week and it has brought so much joy to my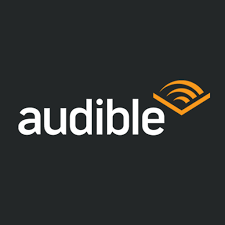 life. A subscription to Libro.fm (supports local bookstores) or Audible would make a great gift for anyone who wants to read, but doesn't have the time to sit and read a book.
Subscription to Libro.fm Get It Here
Subscription to Audible Get It Here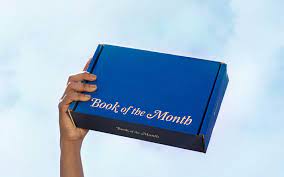 Book of the Month Subscription
Books magically showing up on my doorstep? Yes, please! This subscription service allows you to choose a book (or more) from a list of new releases varying in genre. You also have the option of picking from past recommendations. Then they send the books to you to enjoy. I follow Book of the Month on Instagram and I'm always impressed by the brand-new releases they offer. Their curated lists are top notch.
Just for Fun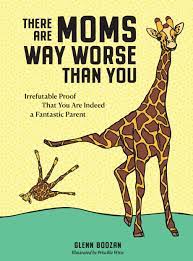 There Are Way Worse Moms Than You by Glenn Boozan; illustrated by Priscilla Witte
This insightful look into the natural world, demonstrates how many animals treat their young and it isn't always pretty!
This comical book is sure to boost any mom's confidence and bring a smile to her face. Perfect for a white elephant party or as a reassuring read for anyone who needs to hear they are doing a great job as a parent.
Supergal Bookend
This superhero bookend is such a fun way to jazz up bookshelves! Buy It Here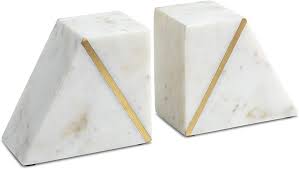 Marble Bookend
Or you could go with these beautiful marble bookends! Buy It Here
Accessories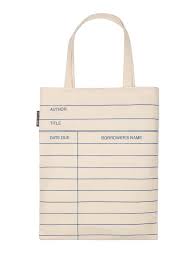 Library Bag
I love the products from Out of Print and this Library Card Bag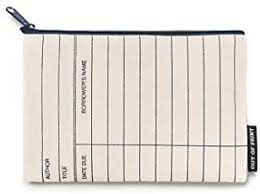 would make the perfect book bag for a trip to the library! There is also a matching pouch!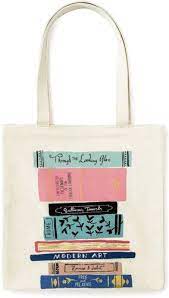 This one from Kate Spade also caught my eye! Buy It Here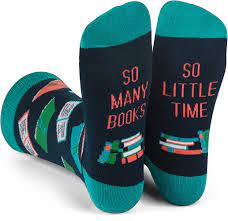 Book Socks!
I have a thing for fun socks and these are on my wish list! Buy It HereBuy It Here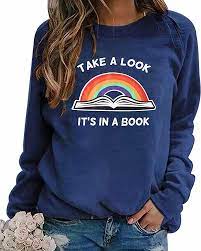 Sweatshirt
Who doesn't love Reading Rainbow? This cozy sweatshirt is perfect for snuggling up on a cold day and reading a good book! Buy It Here
Stocking Stuffers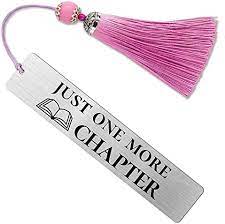 One More Chapter Bookmark
Most book lovers will relate to this clever bookmark that reminds us that even when we know we should put the book down, we just can't! Buy It Here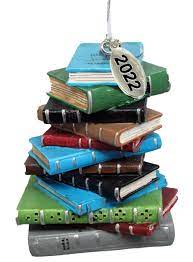 Christmas Ornament
I love decorating our tree with ornaments that remind me of our favorite places and our favorite things. A book ornament makes the perfect addition to a tree for a book lover! Buy It Here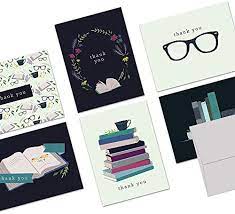 Thank You Cards
You can never have enough stationary and these bookish Thank You cards look wonderful. Buy It Here
Activity Ideas
Know a parent who wants to do more activities with their kids, but isn't sure where to start? The below books will give them all the ideas they need!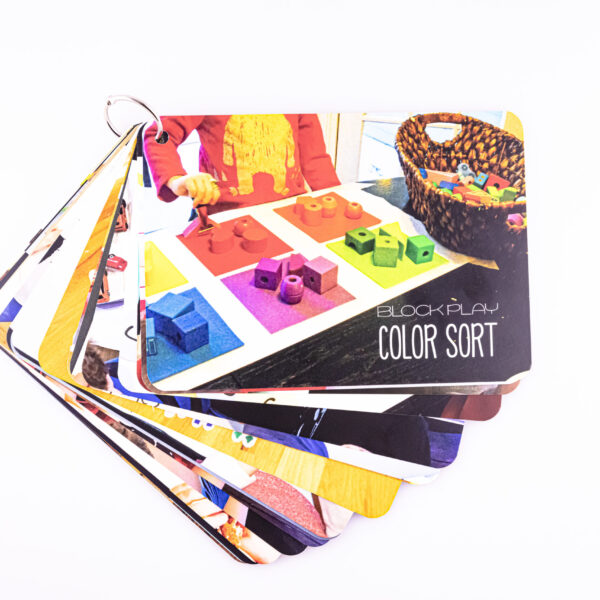 Breakfast Invitations from Day's With Grey
I absolutely love the ideas Beth from Days With Grey comes up with. They are educational, engaging, and my kids love them! She invented the concept of Breakfast Invitations, which are morning set ups that invite kids to play and learn while the parents have a minute of quiet and can enjoy their coffee! Linked here are her Breakfast Invitation cards.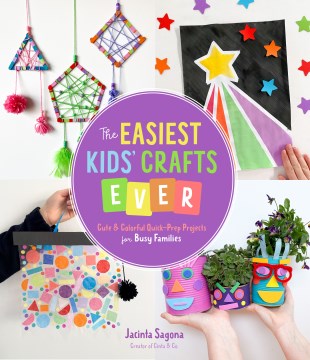 The Easiest Kids' Crafts Ever: Cute & Colorful Quick-Prep Projects For Busy Families by Jacinta Sagona, 2021
This one is a real winner! The informative text not only provides clear directions and a supply list, there are also break-out boxes describing how to creatively alter the project and hidden learning applications! Colorful photographs helpfully display several of the steps of the creation process as well as the beautiful finished project. There is also a guide rating the messiness, approximate time, and adult involvement with each project. Now let's talk about the crafts. They are AMAZING! My daughter started bookmarking each one she wanted to do and I ran out of sticky notes because she wants to try them all!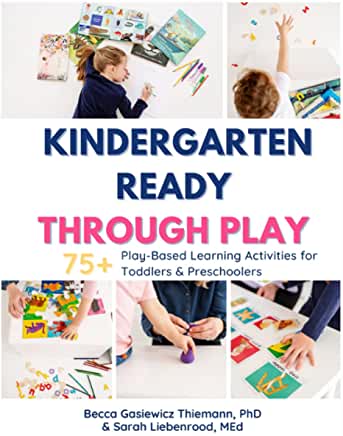 Kindergarten Ready Through Play by Becca Gasiewicz Thiemann and Sarah Liebenrood, 2021
Based on research, Kindergarten Ready Through Play is jam packed with helpful information to guide parents and educators in preparing children for kindergarten by introducing them to lively, hands-on activities that not only teach them skills in reading, writing, math, and social emotional competences, but also build a foundation for future academic success by implementing a love of learning at an early age.
In my own parenting experience, I have found that my kids learn better when we engage in playful activities as opposed to flashcards. They are more invested, focused, and come away with a positive experience discovering that learning is fun and not a chore.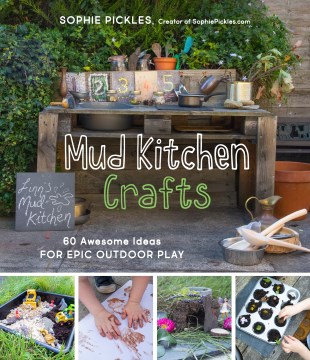 Mud Kitchen Crafts: 60 Awesome Ideas for Epic Outdoor Play by Sophie Pickles
From setting up a mud kitchen to taste-safe alternatives and crafts and games, this book is filled with creative ideas for messy play! We've always made mud pies, but I had no idea of the range of activities you could do with mud and natural elements until I read this book. Now my kids are begging to engage in pretend play, create mud art, build small-world scenes, and apply STEM skills. Bold photographs make each activity look enticing while the straightforward text explains the ease of each project. We all can't wait to get dirty this summer trying some of these fun ideas!
The Big Book of Kids Activities: 500 Projects That Are The Bestest, Funnest Ever
This incredible resource goes beyond a typical craft book and provides ideas for hands-on learning activities in a variety of subjects such as reading, math, music, and science. This is book that will not only benefit families, but early education teachers as well!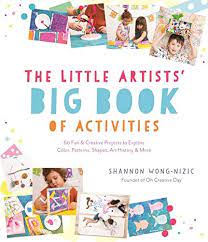 The Little Artists' Big Book of Activities by Shannon Wong-nizic, 2022
This one is a gift for parents and kids! I love following Oh Creative Day on Instagram, so I was thrilled to hear Shannon had a new book featuring her amazing artistic activities! Focusing on the process of making art instead of the final product, this fabulously playful book introduces tons of open-ended projects that provide room for children to explore and grow their creativity. After browsing the bright, colorful photographs and concise descriptions, my daughter couldn't wait to dive in and start creating!
You May Also Like: