Deciding which books make it on to my Best Picture Books List at the end of each year is no easy task. Ultimately, the books I choose are the ones that I feel need to be read. They use beautiful illustrations and thoughtful text to strike a special chord within you that causes you to think about the story long after closing the pages.
Whether the story affirms, empowers, surprises, or makes the reader giggle, the below books all have a standout quality that makes them feel truly extraordinary.
I hope these books resonate with you as much as they have with me!
*This post contains affiliate links. To read my full disclosure CLICK HERE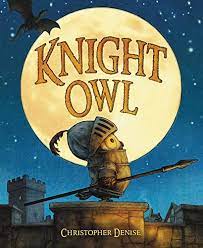 Knight Owlby Christopher Denise, 2022
(Ages 4 and up)
Prepare to feast your eyes on one of the most enchanting books of the year! Little owl may be short in stature, but he is big in brains. When he pursues his dream of becoming a knight, he uses his wits to defend the castle against a hungry dragon. The lush artwork is a real feast for the eyes, while the endearing storyline could not be better. Filled with mesmerizing details and one of the most adorable characters in children's literature, this one is a must read!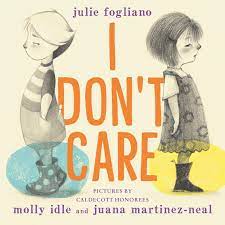 I Don't Care by Julie Fogliano; illustrated by Molly Idle and Juana Martinez-Neal, 2022
(Ages 4 and up)
You know when you combine the talents of three powerhouse storytellers, it's going to be good and this story is a true standout!
This beautiful book cleverly demonstrates the solid foundation of friendship based on trust, respect, and authenticity instead of superficiality. The book is made even more special because the two artists are best friends in real life and their unique styles meld perfectly together in this unforgettable friendship tale.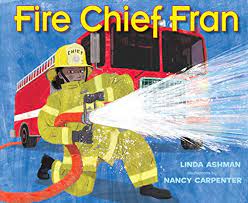 Fire Chief Fran
by Linda Ashman, Illustrated by Nancy Carpenter, 2022
(Ages 3 and up)
My daughter may be 7, but she still loves to dress up as a firefighter and she can't get enough of this new book starring a female fire chief! The inviting text and eye-catching inclusive illustrations skillfully give readers insight into how firefighters keep our community safe. The flowing rhymes describing each action-packed task makes this an excellent read aloud choice.
Bathe the Cat by Alice B. McGinty; illustrated by David Roberts, 2022
(Ages 4 and up)
This rollicking, rhyming story stars a family of two dads and their three children attempting to clean the house before Grandma arrives. The only problem is that their feisty feline mixes up the letters of their to-do list creating hysterical chores such as feeding the floor and sweeping the dishes. There is nothing kids love more than an unexpected, silly story and with its bright colors, comical expressive illustrations, and flowing text, this one is a standout!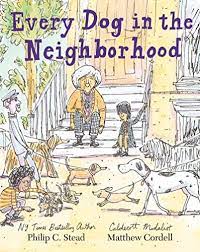 Every Dog in the Neighborhood by Philip c. Stead; illustrated by Matthew Cordell, 2022
(Ages 4 and up)
Every Dog in the Neighborhood is not only an adorable story starring a boy longing for a pet, this sweet intergenerational tale is also a great example of standing up for what you believe in and working to make a difference!
When Louis asks his grandmother for a dog, she responds that their neighborhood already has dogs. Desperate to find out the exact number of dogs that live nearby, Louis canvasses his block recording the various canine inhabitants. Meanwhile, his grandmother is hard at work on a project of her own. Both children and adults will appreciate the delightful humor and the gratifying ending that is sure to leave readers of all ages smiling.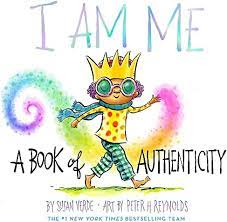 I Am Me: A Book of Authenticity by Susan Verde; illustrated by Peter H. Reynolds, 2022
(Ages 4 and up)
I adore books that empower children to embrace their uniqueness and encourage them to be their best selves, which is exactly the message in I Am Me. With its affirming text, delightful illustrations, and timeless message, this is a special book that can be revisited again and again through the years.
Chester Van Chime Who Forgot How to Rhyme by Avery Monsen; illustrated by Abby Hanlon, 2022
(Ages 4 and up)
It is nearly impossible not to giggle during this hilarious book that's full of word play! When poor Chester wakes up one morning unable to rhyme, his classmates spend the day trying to help him. This book is a pure joy to read aloud in front of kids. The rhythmic text is continuously interrupted with words or phrases that replace the last rhyme of a couplet. My kids LOVED trying to complete the rhyme on each page. This is a perfect choice for discussing rhymes with children or using as a read aloud that is sure to entertain!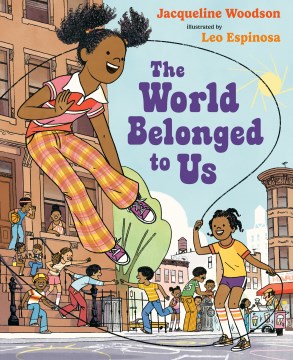 The World Belonged to Us by Jacqueline Woodson; illustrated by Leo Espinosa, 2022
(Ages 4 and up)
This may be one of the most quintessential summer reads I've ever seen. The vibrant story begins on the last day of school as a group of students burst through the doors and rush home to their Brooklyn block to celebrate the next few weeks where they will rule their neighborhood. The upbeat text is a joy to read aloud while the bright illustrations perfectly capture the joy found in the carefree days of summer!
Tomorrow is a Brand-New Day by Davina Bell; illustrated by Allison Colpoys, 2022
(Ages 4 and up)
This is a book that all children need to hear! With flowing rhymes and vibrant artwork, this clever story brilliantly captures life's frustrations that can cause us to not be our best selves and weaves in a message of hope and forgiveness stating that children will be loved no matter what.
The story follows two girls who have several ups and downs throughout the day ending with an argument. The next morning they wake up ready to apologize and set things right. I think it is so important for kids to learn at an early age that everyone makes mistakes, but when we do, we also need to make amends.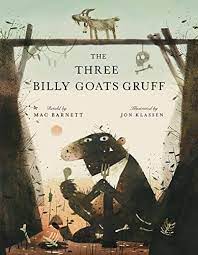 The Three Billy Goats Gruff by Mac Barnett; illustrated by Jon Klassen, 2022
(Ages 5 and up)
The dynamic team of Barnett and Klassen can do no wrong and their new retelling of the classic Three Billy Goats Gruff tale is one of their best collaborations yet! The deliciously smooth text is a joy to read aloud while the eerie illustrations masterfully elevate the original tale. This one still makes me laugh out loud every time I think about it.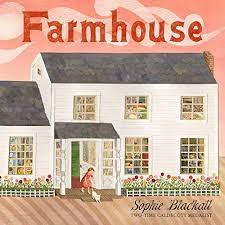 Farmhouse by Sophie Blackall, 2022
Based on a real farmhouse and the family who lived there, Sophie Blackall's whimsical storytelling shines through her lyrical text and rich illustrations. The reimagined life of a family of fourteen is utterly fascinating. Though their day consists mostly of chores, there is a magic in each action brilliantly captured through detailed illustrations that my children couldn't help but pour over. This beautiful ode to home and family is a true standout.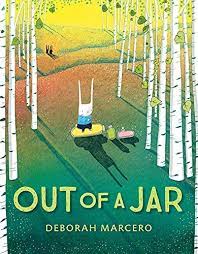 Out of a Jar by Deborah Marcero, 2022
(Ages 4 and up)
I'm a sucker for a good social emotional learning book and this one does an excellent job teaching children the importance of addressing their emotions. When Llewllyn gets too excited or sad or mad, he bottles up his feelings until ultimately there is no more room and he has no choice but to let them out with surprising results. Gorgeous illustrations draw readers in to the child-friendly tale that emphasizes the importance of talking through our big emotions.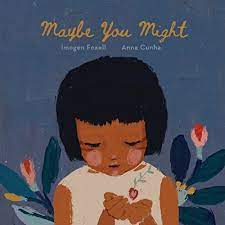 Maybe You Might by Imogen Foxell; illustrated by Anna Cunha, 2022
(Ages 4 and up)
Lyrical lines and gorgeous illustrations follow a young girl who plants a seed with surprising results. She lives in a barren desert and while everyone tells her the seed won't sprout, she tries anyway. Every day she cares for the seed until it grows into a tree creating a chain reaction resulting in water returning to her village. Though she faces challenges along the way, the girl's optimism shines through allowing her to change her world.
I literally got goosebumps when I read this story. It is beautiful on so many levels and the last lines are perfect for inspiring readers to work hard to make the world a better place.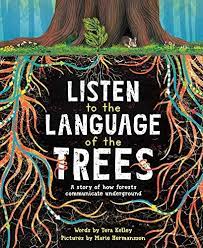 Listen to the Language of the Trees by Tera Kelley; illustrated by Marie Hermansson
(Ages 4 and up)
This sensational book shares the story of the communitive life in the forest. When a squirrel buries a seed, it grows into a sampling and its roots connect with those of other trees. What follows is a fascinating look at how elements of nature work together to make life possible.
With a comprehensive section further explaining the science behind the story as well as social emotional connections and activities for kids, this book is a real standout and a must for science units studying forests!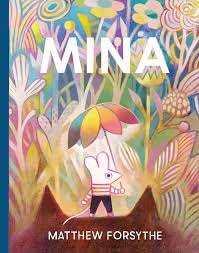 Mina by Matthew Forsythe, 2022
This book is so delightfully unexpected and magnificent in its visual storytelling!
Shrouded in stunning illustrations, the story follows a book-loving mouse named Mina and her well-meaning, but naïve father. Her father loves bringing home surprises for Mina, but when he adopts a squirrel as a pet that is actually a cat, he may have gone too far.
The lush illustrations are full of rich colors that beautifully blend together creating a charming vintage feel. While the pictures are gorgeous, the understated details steal the show. For example, Mina's wide-eyed expressions in reaction to her father's decisions are laugh-out-loud funny and perfectly compliment the droll text.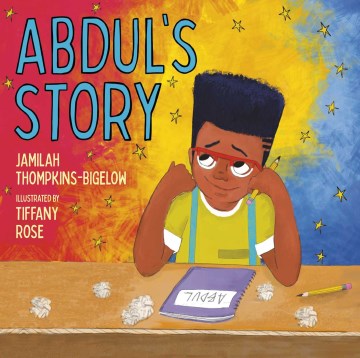 Abdul's Story by Jamilah Thompkins-Bigelow; illustrated by Tiffany Rose, 2022
(Ages 5 and up)
Abdul loves to tell stories, but when it comes to writing them down, he just can't do it. The spelling is too hard, he still has trouble remembering which way a "b" and "d" goes, and his paper always ends up with too many smudge marks from his eraser. When an author comes to visit his classroom, however, he inspires Abdul to write all of his thoughts down even if the result is messy. With the author's encouragement, Abdul is able to gain the confidence to continue working on his stories and sharing them with the world.
After witnessing my own son's struggles with spelling and frustration with writing, this story really touched my heart. It's a great reminder that we have the ability to empower kids to work through the obstacles they encounter and help them accomplish their dreams. With its important lesson in empathy and understanding that people can learn in different ways, this is an essential book for classrooms.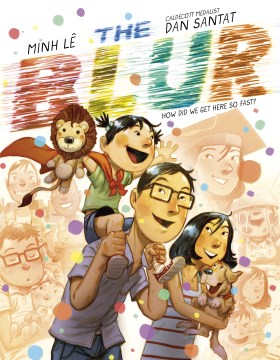 The Blur by Minh Lê; illustrated by Dan Santat, 2022
(Ages 4 and up)
Both heartfelt and humorous, this standout story is the perfect gift for parents of a recent graduate. The clever text comically compares a young child to a superhero nicknaming her, The Blur. While the nickname refers to the child always on the move, it also describes the fleetingness of childhood.
My children requested I read this one several times and I was all too happy. As the book reminds us, life can, indeed, go by in a blur, but we can also stop time and soak up delightful moments with our kids.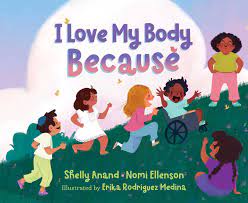 I Love My Body Because by Shelly Anand and Nomi Ellenson; illustrated by Erika Rodriguez Medina, 2022
(Ages 3 and up)
I love how this book is told from the first-person point of view, to emphasize positive self-talk. The first page begins, "I love my body because…." with subsequent pages filled with inclusive illustrations of children sharing things they adore about their bodies. In addition to celebrating physical aspects of our bodies, I also appreciate how this book includes a spread showcasing how to care for our bodies. The prompt at the end asking, "So what do you love about your body?" is perfect for opening up conversations about what kids appreciate about their own bodies.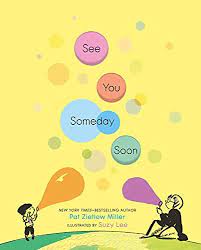 See You Someday Soon by Pat Zietlow Miller; illustrated by Suzy Lee
(Ages 4 and up)
Anyone who has to live apart from a loved one needs this story in their life! Clever die-cut illustrations, follow a young boy addressing how much he misses his grandmother. Though he wants to hug her immediately, he is reassured that he can still talk with her on the phone, via letters, and through the computer. Most comforting of all is their valediction stating, "See you someday soon."
The love between family members shines through the pages and the heartfelt ending is especially touching. Though the book focuses on a grandparent and grandchild, this sweet story is the perfect gift for anyone missing a loved one!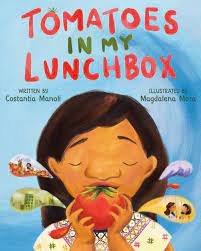 Tomatoes in My Lunch Box by Constantia Manoli; illustrated by Magdalena Mora, 2022
(Ages 4 and up)
A young girl struggles to find her place in her new school, in this beautiful story of identity and friendship. As she finds small connections with others, she is able to share parts of herself and meld her world of her old country with her new world moving forward.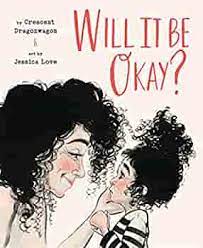 Will It Be Okay? by Crescent Dragonwagon; illustrated by Jessica Love, 2022
This is a book that parents as well as children need to read! As a young girl shares her fears with her mother, she is reassured that she can handle any situation. From bee stings, to stage fright, to thunderstorms, and even the death of a parent, the mother provides comforting responses with the perfect amount of humor and grace.
YOU MAY ALSO LIKE: