It's time for my FAVORITE book list of the entire year! This is the list of picture books my kids (ages 6 and 9) think are the best! After reading hundreds of stories in 2021, they have selected their top choices for the books that kept them coming back for multiple readings. Not surprising, many of these stories are humorous, have engaging illustrations, and are packed with kid appeal!
See any books that your kids love on the list? Any that you want to check out?
*This post contains affiliate links.
Nerdycorn by Andrew Root; illustrated by Erin Kraan, 2021
(Ages 5 and up)
A story starring a confident, kind unicorn interested in STEM? Yes, please!
Meet Fern! Unlike the other unicorns in her community, she prefers chemistry more than glitter. Fern may be different, but she is proud of who she is and always does her best to be a good friend and help others. When she encounters a few rude unicorns who tease her, however, she questions whether or not to help them when they are in need. She ultimately realizes that staying true to herself and doing the right thing is more important than holding on to a grudge. The unicorns come to appreciate Fern's many talents and aim to be more like her.
The bright cover has tons of kid appeal and adults will love how this story opens up discussions on friendship and celebrating differences
Interrupting Chicken Cookies for Breakfast by David Ezra Stein, 2021
(Ages 3 and up)
I honestly don't know who enjoyed this one more, me or my kids! It's morning and Little Chicken is ready for breakfast, but his dad wants to sleep in. They compromise by snuggling and reading in bed with their favorite nursery rhymes. With each story, however, Chicken interrupts with comical comments about eating cookies for breakfast. This book is pure fun and one that I know we will read over and over again.
The Sorry Life of Timothy Shmoe by Stephanie Simpson McLellan; illustrated by Zoe Si, 2021
(Ages 5 and up)
Written in a series of comical apology letters, Timothy Shmoe expresses his regret for his many mostly unintentional mistakes. This brilliant story skillfully captures the hardships of growing up while trying to figure out the ins and outs of family. While Timothy owns his slip-ups, he also shares in his letters his frustration and confusion over life's rules. Many children will relate to Timothy and feel reassured that he (and readers) are loved no matter what missteps they may make. My son in particular associated with Timothy and this has become his absolute favorite new book.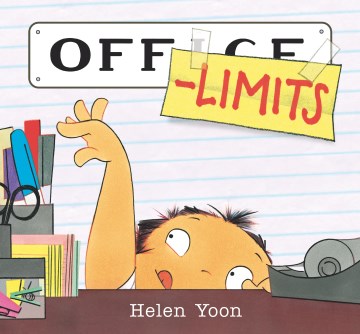 Off-Limits by Helen Yoon, 2021
When my kids were little, they loved sneaking into our home office to explore all of the exotic items such as the stapler, paper clips, and their favorite post-it notes. My daughter is still obsessed with tape, so it was no surprise to me that they found a kindred spirit in the curious protagonist who innocently decides to look into her dad's office, but quickly turns it into a giant art project in no time.
The whimsical illustrations capture the pure bliss the girl finds in using her imagination to transform the most boring office supply into a magnificent piece of art. The ending to this one is especially gratifying!
Itty-Bitty Kitty-Corn by Shannon Hale; illustrated by LeUyen Pham, 2021
(Ages 4 and up)
From its glittery cover to its self-assured protagonist, there is so much to love about this standout story. Kitty believes she is a unicorn and despite Parakeet's and Gecko's negativity, she confidently parades around as one until she meets a real unicorn. In a delightful twist, the unicorn wants to be a kitty and the two become kitty-corns!
Yes, this is an adorable unicorn story, but it is also so much more! There is a powerful underlying message of being true to yourself and being "seen" and accepted by others. It also sparked a great conversation in our house about how real friends treat and speak to each other.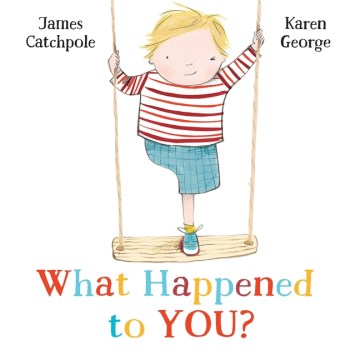 What Happened to You? by James Catchpole; illustrations by Karen George, 2021
So rarely have I found a book that can make my children laugh out loud and also fill their hearts with empathy and understanding of others' feelings.
Joe simply wants to play his favorite game on the playground. Unfortunately, the other children are distracted by the fact that he only has one leg. Each one asks him what happened to it, offering outlandish and humorous guesses. Eventually, a girl joins in on Joe's game. Then all of the children start playing together and realize that Joe's missing leg is irrelevant to their fun.
This incredible own-voices story is a must-read! Its spot-on text is perfectly combined with eye-catching illustrations that give the story tons of kid appeal and a priceless message of compassion and accepting differences. The story is further enhanced by an author's note that provides grown-ups with tips on how to talk with children about disabilities.
Something's Wrong: A Bear, a Hare, and Some Underwear by Jory John; illustrated by Erin Kraan, 2021
(Ages 4 and up)
Prepare for a fit of giggles while reading this hilarious story! When a bear walks through the forest and notices other animals looking at him funny, he feels like something isn't quite right, but can't quite figure out what it is. Obvious to the reader, however, is that he is wearing underwear over his fur. Luckily, his best friend has his back and finds a way to diffuse the embarrassing situation proving that good friends really are like good underwear. "They're reliable and they're supportive."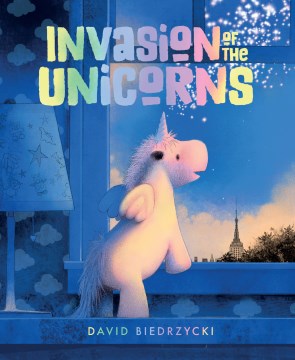 Invasion of the Unicorns by David Biedrzycki, 2021
(Ages 4 and up)
When an alien unicorn comes to Earth to scout it for possible invasion, he is surprised to find how much he falls in love with the people and the planet. This book is an absolute riot! The unicorn's amusing observations paired with the entertaining illustrations had our entire family laughing out loud! Full of hysterical details, this story is such a delight to read!
The Floating Field: How a Group of Thai Boys Built Their Own Soccer Field by Scott Riley; illustrated by Nguyen Quang and Kim Lien, 2021
(Ages 5 and up)
My kids were astonished by this fascinating true story of a group of boys who built their own soccer field over water. Prasit Hemmin and his friends loved playing soccer, but because they lived on a fishing village built on stilts, there was very little dry land to play on. Inspired by their own village, they worked together to find scraps of wood, barrels, and nails to build a field that floated on the water. They became so good they entered tournaments and held their own.
It is rare to find a nonfiction book that focuses on the achievements of children and this one does just that. Our family was so impressed with the ingenuity and resourcefulness of these boys and what they were able to accomplish. An author's note provides additional information about the Panyee Foodball Club including photographs of their floating field and village.
Bad Cat by Nicola O'Byrne, 2021
(Ages 3 and up)
It is nearly impossible not to laugh at the naughty Fluffykins who, much to his owner's dismay, causes havoc around the house. The big orange cat is seen knocking over vases, unravelling yarn, and getting into a whole mess of trouble. The comical expressions portrayed by Fluffykins perfectly compliment the droll text making this an excellent read aloud for cat lovers.
Laxmi's Mooch by Shelly Anand; illustrated by Nabi H. Ali, 2021
(Ages 5 and up)
This charming tale stars the endearing Laxmi who helps readers build a more positive self-image by celebrating body hair. Laxmi is shocked and embarrassed when her friends innocently suggest she should play a cat in their pretend game because she has tiny black hairs above her lip like whiskers. At home, her parents comfort her and explain how many women have a little mustache. Laxmi embraces her body hair and soon joyfully introduces mooches to her entire class. This subject is not covered in many books and readers with their own mooches will feel comforted and reassured by Laxmi and her self-confidence.
Bear is a Bear by Jonathan Stutzman; illustrated by Dan Santa, 2021
(Ages 3 and up)
This love letter to a cherished stuffed animal follows a girl who grows through the years with her beloved teddy bear. Full of imagination, the amusing illustrations portray the bear larger than life. He stands by the girl's side through many ups and downs and even accompanies her to college.
I absolutely adore everything about this story, especially the clever under-the-jacket reveal, charming illustrations, tender storyline, and, most of all, the emotional ending that pulls on the heartstrings.
The Great Stink: How Joseph Bazalgette Solved London's Poop Pollution Problem by Colleen Peff; illustrated by Nancy Carpenter, 2021
(Ages 6 and up)
Yes, this is a story about a sewer and it is surprisingly fantastic! This fascinating nonfiction book gives readers a brief history of the London sewer system and how its flow into the Thames river caused several Cholera outbreaks. Engineer Joseph Bazalgette is the first to recognize the connection between the disastrous sewer design and the illness, and fights to make improvements.
This story is a little longer than most of our bedtime-reads, so it became a favorite after-school book that my son asked for repeatedly. He was drawn into the engaging illustrations and the informative text including a timeline and note on raw sewage pollution today.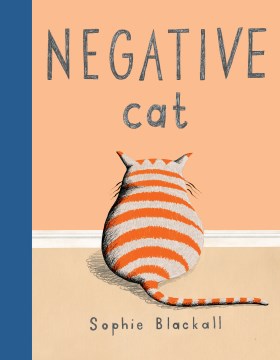 Negative Cat by Sophie Blackall, 2021
Inspired by a true story, this charming tale is a real treasure! After begging for a cat, a boy finally adopts what he thinks is the perfect pet. Unfortunately, his new cat, Max, wants nothing to do with the rest of the family and is constantly getting in trouble earning him the nickname Negative Cat. To everyone's surprise, reading is what helps the cat bond with the rest of the family. Max loves stories and especially loves snuggling with the boy as he reads. In a gratifying conclusion, the boy makes a weekly trip to the shelter to read to all of the cats!
Reading to animals is a wonderful way for children to practice important literacy skills without judgment or fear. While my cat-loving kids enjoyed the tenderness and humor of the story, I especially appreciated the author's note discussing her own Negative Cat and how she created the ending based on a group of children who read to a local shelter.
Atlas of Monsters and Ghosts by Federica Magrin; illustrated by Laura Brenlla, 2021
(Ages 6 and up)
My kids gravitate toward anything spooky, so I wasn't surprised at all that they couldn't put down this mesmerizing book. Split into geographical regions complete with maps, this enthralling book provides information on a myriad of ghosts from around the world. With its large format and cartoony illustrations presenting most of the monsters as more friendly than frightening, this is my kids new favorite go-to for rainy days or to bring with us to read while waiting during doctor visits.
You may also like: