I read (and listened to) 52 books in 2021. My favorites included several suspenseful thrillers that kept me on the edge of my seat, captivating historical fictions with intriguing characters, a witty romantic comedy, and one science fiction story that was absolutely out of this world!
It was a fantastic year for books and I'm thrilled to share my top ten below. What was your favorite book you read in 2021? See any that you love here? What books did I miss that I need to read?
*This post contains affiliate links.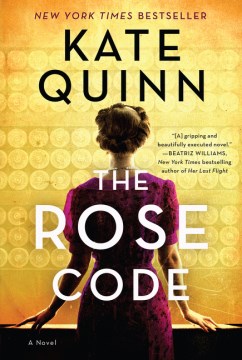 The Rose Code by Kate Quinn
I continue to be amazed by Kate Quinn's gripping historical fictions. Her strong female characters are interesting and likable while the stories she shares are enthralling. I really enjoyed this fast-paced character-driven tale about three female code breakers during World War II. I also highly recommend two other Kate Quinn novels The Huntress and The Alice Network.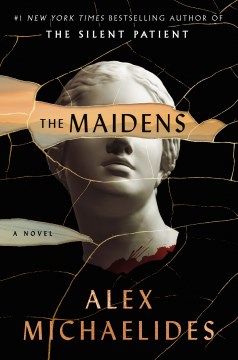 The Maidens by Alex Michaelides
With the Silent Patient and now The Maidens, Alex Michaelides has proven himself to be a master of suspense and intrigue.
His newest book stars Mariana, a troubled therapist, who is pulled out of mourning her husband's recent death to help her niece Zoe process the murder of her best friend. Mariana travels to the college campus where Zoe resides and which also happens to be her alter mater. She immediately suspects a professor who teaches a group of adoring students called The Maidens. With secrets at every corner mixed in with whimsical elements of Greek Mythology, I couldn't put this book down!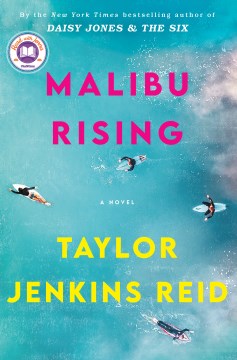 Malibu Rising by Taylor Jenkins Reid
I honestly don't know how Taylor Jenkins Reid comes up with the most robust characters, but she has a magical way of breathing life into them. They feel so real, you could recognize them on the street.
I absolutely fell in love with the Riva family and thoroughly enjoyed following them through their years of ups and downs leading to one momentous event set in 1983 Malibu. Despite having a famous estranged father, the four Riva children have created their own niches in the world. Nina is a supermodel, Jake is a championship surfer, Hud is a sports photographer, and Kit is coming into her own. All of their lives are about to change, however, during one infamous party.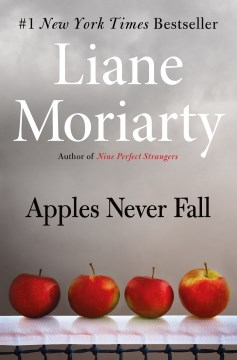 Apples Never Fall by Liane Moriarty
With her unique plotlines, captivating characters, and delightful writing style that is often full of humor and heart, Liane Moriarty is one of my favorite storytellers. I was immediately drawn into her new book starring a family of tennis prodigies who have some serious underlying tensions that are revealed when the matriarch of the family goes missing and her husband is the prime suspect. Part family drama, part mystery, there is a lot to love about this exceptional tale.
Rock Paper Scissors by Alice Feeney
Adam and Amelia are hoping that a weekend away in the Scottish countryside will help save their marriage, but instead they discover several sinister surprises. With its creepy setting and twisty storyline, I absolutely love this new thriller!
People We Meet on Vacation by Emily Henry
Beach Read was one of my favorite books I read last summer, so I couldn't wait to check out Emily Henry's newest love story and it didn't disappoint. Poppy and Alex might be opposites in many ways, but they are best friends who love to vacation together each summer. Told in present and past tense, I loved following Poppy and Alex as they travelled the world together, shared witty banter, and built up some serious sexual tension. This is one feel-good romance.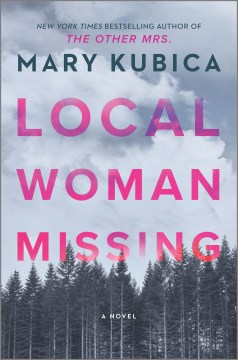 Local Woman Missing by Mary Kubica
When two women and a young girl go missing in a suburban neighborhood, the community is shaken. Eleven years later, the missing child is found, but her appearance stirs up long buried secrets that have a ripple effect through the neighborhood. Told from multiple points of view with a fast-paced storyline that goes back and forth in time, this one is electrifying!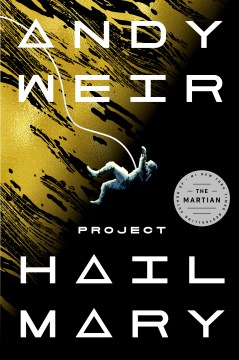 Project Hail Mary by Andy Weir
Normally, Science Fiction is not my cup of tea, but when a book gets rave reviews like this one, I'm willing to give it a chance and I'm SO glad I did. This story was surprisingly funny, fascinating, and thrilling all at the same time.
When a man wakes up in a strange laboratory with no memory of who he is and how he got there, he begins piecing together his past and is shocked to realize he is the lone survivor on a critical mission to outer space sent to save all of humanity.
I listened to the audiobook, which I recommend since there are a few musical elements that enrich the narration. I loved it so much that I'm adding Andy Weir's other best-selling books, The Martian and Artemis to my to-read-list.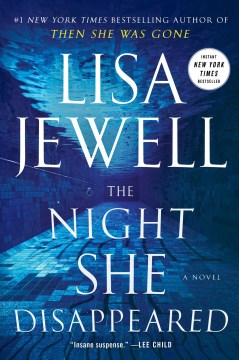 The Night She Disappeared by Lisa Jewell
Lisa Jewell is well-known for her dark thrillers and I think this is one of her best yet! When a young couple goes missing, a full year passes before a clue is unearthed about their possible fate.
Lisa Jewell's gift for creating well-developed characters along with her ability to tease out details that keep readers guessing until the shocking conclusion is evident in this suspenseful novel!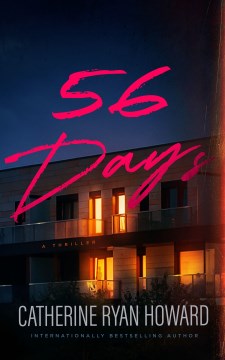 56 Days by Catherine Ryan Howard
This was the first book I read that used the Covid pandemic as a central part of the plot, trapping two people with dark secrets together in lockdown and ending with one of them murdered.
The format of going back and forth through time and from multiple perspectives provided such an interesting story that I couldn't put down! I was also impressed with all the twists!
Honorable Mention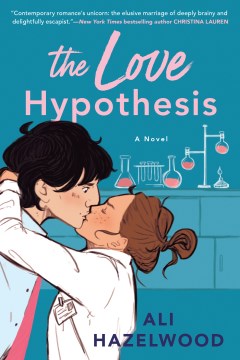 The Love Hypothesisby Ali Hazelwood

This STEM centered story about two scientists who pretend to date for various reasons and then ultimately fall in love is a fun and easy story that kept me hooked. At times, however, I did get a bit annoyed with the main character's insecurity when it was clear that the guy was obviously into her. That being said, I really enjoyed the journey of their romance.
A Slow Fire Burning by Paula Hawkins
When a young man is found murdered on his house boat, there are several suspects with secret motives. This is such a strange, but weirdly captivating tale with terribly unlikeable characters yet a mesmerizing mystery. What particularly impressed me the most, was Paula Hawkins' skillful writing that completely drew me into this beguiling book.