Every year, I anxiously count down the days until the Youth Media Awards presented by the American Library Association that celebrate exquisite storytelling and outstanding artwork.
There are a wide variety of awards and I'm excited to share the ones that focus on picture books today! Please note that the description of each award is taken from the American Library Association website.
*This post contains affiliate links.
CALDECOTT MEDAL
The Caldecott Medal honors the artist of the most distinguished American picture book for children.
WINNER
Watercress by Andrea Wang; illustrated by Jason Chin, 2021
(Ages 6 and up)
This tender tale follows the daughter of Chinese immigrants who is humiliated that her parents stop on the side of the road to gather watercress to eat for dinner. That night, she refuses to eat the food. When her mother brings out a picture from her youth and shares the devastating loss her family experienced during a famine in China, the girl perceives the watercress with new insight. She joins her family for dinner and together they create a new, more hopeful memory of watercress.
This powerful multidimensional story touches on themes of immigration, family, feeling like an outsider, empathy, and hope for a better future. Inspired by her own childhood, Wang's words are authentic and thought-provoking. This moving story is perfectly complimented by Jason Chin's gorgeous watercolor illustrations that skillfully capture the emotions of the family and the beauty of the Midwest landscape.
HONOR BOOKS
CORETTA SCOTT KING BOOK AWARD
The Coretta Scott King Book Awards are given annually to outstanding African American authors and illustrators of books for children and young adults that demonstrate an appreciation of African American culture and universal human values.
AUTHOR AND ILLUSTRATOR WINNER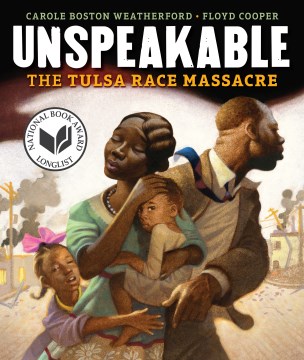 Unspeakable: The Tulsa Race Massacre by Carole Boston Weatherford; illustrated by Floyd Cooper
(Ages 8 and up)
In 1921, the Black community of Greenwood in Tulsa, OK was so prosperous and thriving, it was often referred to as "The Black Wall Street." Enraged by the accusation of an assault on a young white woman, a mob flooded the area, setting fire to homes and businesses massacring its inhabitants in the process. The details of his horrific event have long been buried and are finally coming to light in this heartbreaking book.
ILLUSTRATOR HONOR BOOKS
PURA BELPRÉ AWARD
The Pura Belpré Award honors a Latino/Latina writer and illustrator whose works best portray, affirm, and celebrate the Latino cultural experience in an outstanding work of literature for children and youth.
WINNER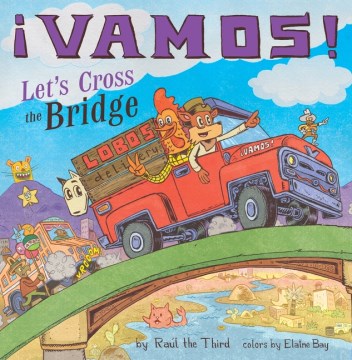 Vamos! Let's Cross the Bridge by Raul the Third, illustrated by Elaine Bray
(Ages 4 and up)
When Little Lobo and his friends get stuck in a traffic jam, they refuse to let it ruin their day. The resilient attitude of the characters is perfectly matched with the colorful, vibrant illustrations and the upbeat text that is sprinkled with Spanish vocabulary.
HONOR BOOKS
SIBERT MEDAL
The Sibert Medal honors the author(s) and illustrator(s) of the most distinguished informational book published during the preceding year.
WINNER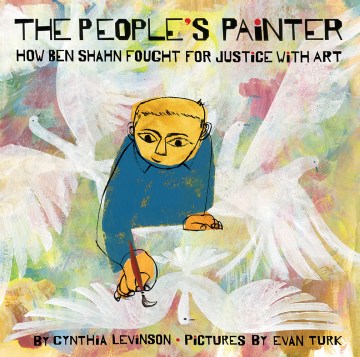 The People's Painter: How Ben Shahn Fought for Justice with Art by Cynthia Levinson; illustrated by Evan Turk
(Ages 6 and up)
This fascinating picture book biography follows the life of Ben Shahn. Despite being told that art should be more beautiful than real, Shahn shared true stories of real people in his work often bringing much needed attention to social justice in the 20th century. His strong sense of justice is portrayed in the pages and his story is enhanced with a Yiddish glossary, timeline, and authors note.
HONOR BOOKS
SCHNEIDER FAMILY BOOK AWARD
The Schneider Family Book Award honors the story that embodies an artistic expression of the disability experience.
WINNER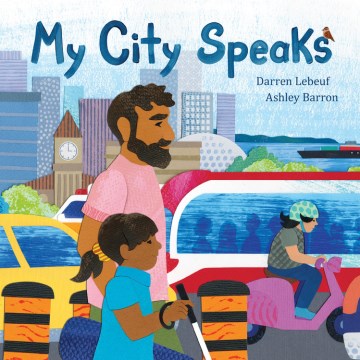 My City Speaks by Darren Lebeuf; illustrated by Ashley Barron
(Ages 4 and up)
A young blind girl makes her way through the city with her father in this joyful and stunning book. Though the text is concise, its poetic words invite readers to pause and think about the details of their own surroundings.
HONOR BOOKS
THEODOR SEUSS GEISEL AWARD
The Theodor Seuss Geisel Medal honors the author(s) and illustrator(s) of the most distinguished contribution to the body of American children's literature known as beginning reader books published in the United States during the preceding year.
WINNER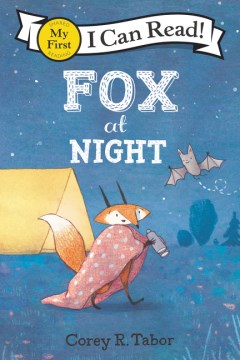 Fox at Night by Corey R. Tabor
This delightful easy reader stars a fox who is initially frightened by nighttime noises and shadows, but finds comfort in the nocturnal animals he meets. Simple sentences, charming illustrations, and a relatable storyline make this an ideal choice for emergent readers.
HONOR BOOKS
ASIAN/ PACIFIC AMERICAN AWARD
The Asian/Pacific American Award for Literature honors and recognizes individual work about Asian/Pacific Americans and their heritage based on literary and artistic merit.
WINNER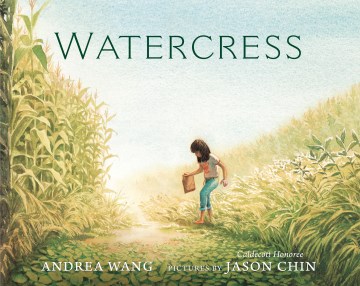 Watercress by Andrea Wang; illustrated by Jason Chin, 2021
Please see review under the Caldecott Award.
HONOR BOOK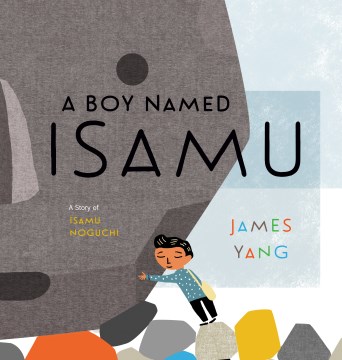 AMERICAN INDIAN YOUTH LITERATURE AWARD
Awarded biennially, the AIYLA identifies and honors the very best writing and illustrations by Native Americans and Indigenous peoples of North America.
WINNER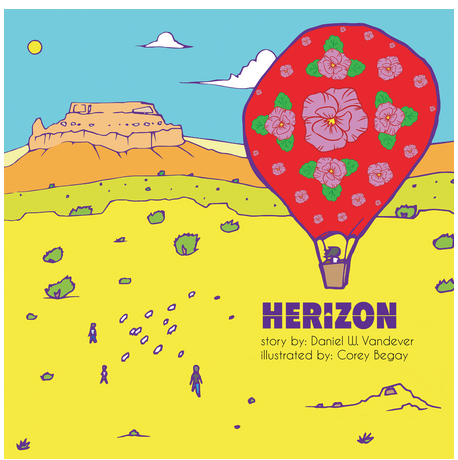 Herizon by Daniel W. Vandever, illustrated by Corey Begay
With the help of a magic scarf, a young girl and her grandmother journey across land and water to retrieve their lost sheep.
HONOR BOOKS
THE SYDNEY TAYLOR BOOK AWARD
Presented annually to outstanding books for children and teens that authentically portray the Jewish experience.
WINNER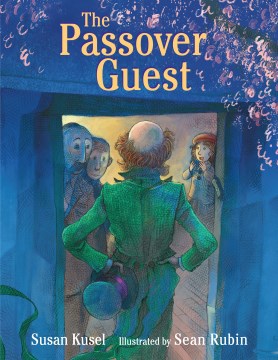 The Passover Guest by Susan Kusel; illustrated by Sean Rubin
(Ages 5 and up)
Muriel's family has fallen on hard times during The Depression and is saddened that they will not be able to celebrate with the typical Passover seder dinner. When she gives her last penny to a magician, she is shocked to find him on her doorstep hours later magically providing a miraculous meal.
HONOR BOOKS
STONEWALL BOOK AWARD
This Literature Award is given annually to English-language children's and young adult books of exceptional merit relating to the gay, lesbian, bisexual and transgender experience.
Most of the winners in this category are middle grade or young adult books, but there is one picture book that received an HONOR:
Grandad's Camper by Harry Woodgate
INDIVIDUAL AUTHOR AND ILLUSTRATOR AWARDS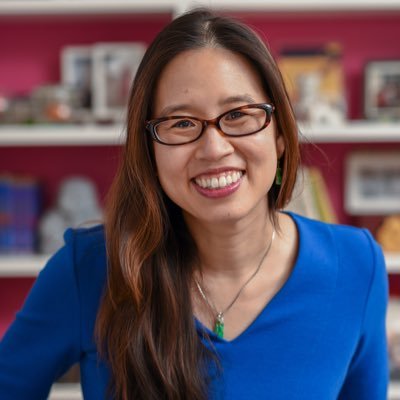 GRACE LIN won the Children's Literature Legacy Award that honors an author or illustrator whose books, published in the United States, have made, over a period of years, a substantial and lasting contribution to literature for children through books that demonstrate integrity and respect for all children's lives and experiences.
We are a huge Grace Lin fan and here are a few of our favorite of her books: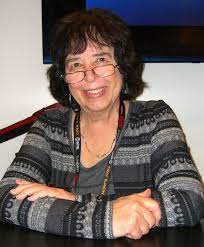 JANE YOLEN was awarded the Sydney Taylor Body-of-Work Award that recognizes an author or entity who has made a substantial contribution over time to the genre of Jewish children's literature.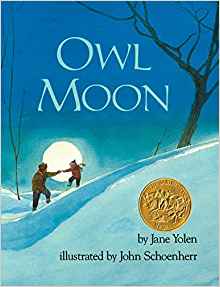 NIKKI GRIMES was recognized for The Coretta Scot King- Virginia Hamilton Lifetime Achievement Award for her incredible legacy of over 77 books, many of which won awards.