Valentine's Day is around the corner and I'm thrilled to share these irresistible brand-new books focusing on love!
*This post contains affiliate links.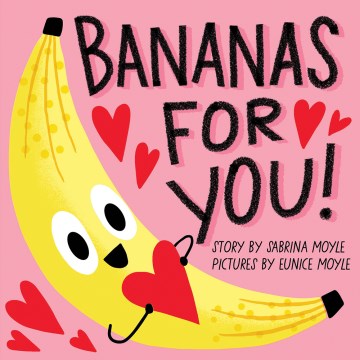 Bananas for You by Sabrina Moyle; illustrated by Eunice Moyle, 2022
With its bright colors and exuberant rhyming text, this lively board book is sure to be a hit with kids and adults. It has the perfect combination of silly humor for little ones and clever word-play for parents. My kids enjoy this one so much, they love quoting the silly text long after closing the pages.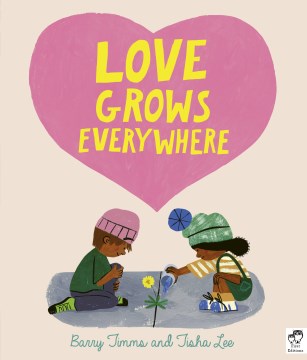 Love Grows Everywhere by Barry Timms and Tisha Lee, 2022
Gentle rhymes and warm, colorful illustrations follow a family of gardeners who demonstrate that similar to nurturing a plant, love can blossom anywhere when we cultivate our relationships with kindness. The vibrant illustrations not only beautifully capture the affection among family members, but spills over into the different types of love in their diverse community.
With its theme of compassion, this joyful celebration of love is perfect for sharing on Valentine's Day and all year long!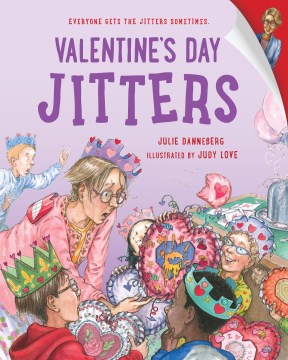 Valentine's Day Jitters by Julie Danneberg; illustrated by Judith DuFour Love, 2022
After a series of disastrous class parties, Mrs. Hartwell is concerned her Valentine's Day festivities will also fall flat. She solicits help from her students and while everything doesn't go exactly according to plan, she finds that sometimes the unexpected can lead to the best surprises.
I Love You Because I Love You by Muon Thi Van; illustrated by Jessica Love, 2022
This beautifully inclusive and heartening story will leave readers smiling and comforted in knowing that they are loved. Using a cause and effect format, each two-page spread expresses a statement of why someone is loved and the outcome of that affection. "I love you because you see what others miss. Because I love you, I see more than before." This sweet and joyful book should not be missed!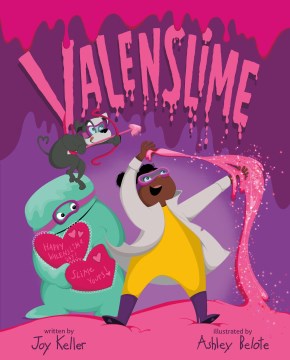 Valenslime by Joy Keller; illustrated by Ashley Belote, 2021
Complete with three unique slime recipes, kids are not going to be able to resist this enchanting STEM story! Victoria Franken loves to experiment and especially excels in making slime. In her previous adventure Frankenslime, she brought her slime to life in the form of a new friend named Goop. Now, she wants to create even more playmates for Goop. She includes all of her favorite things into the new slime recipe, but when it grows out of control, she realizes she might have too much of a good thing.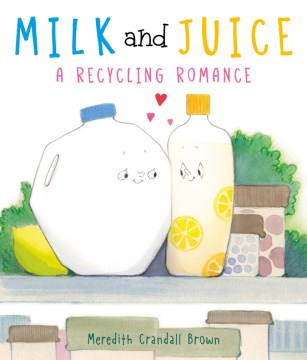 Milk and Juice: A Recycling Romance by Meredith Crandall Brown, 2021
This adorably comical romance story is such a delight to read aloud! Over-the-top text follows Juice and Milk as they fall in love and then tragically get separated when Juice is recycled. When milk is also recycled, they travel the world ultimately reuniting in a perfectly satisfying ending. This charming story is ideal for sharing on Valentine's Day and Earth Day!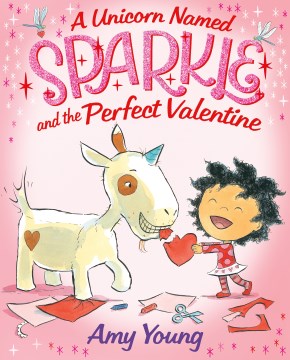 A Unicorn Named Sparkle Valentine's Day by Amy Young, 2021
With a surprisingly sweet message of acceptance, this engaging story is a real winner. Inspired by the beautiful valentines his friend Lucy makes, a unicorn named Sparkles attempts to create his own special card. He does his best to construct a valentine that expresses how much he cares for Lucy, but his horn and hooves are not ideal for crafting. Despite its appearance, Lucy adores the card and the effort behind it. The cheerful ending reassures readers that you don't have to be perfect to be loved.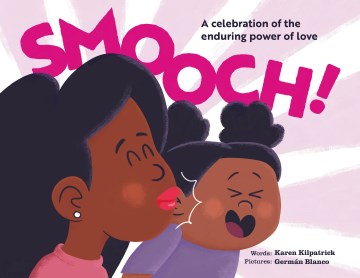 Smooch: A Celebration of the Enduring Power of Love by Karen Kilpatrick; illustrated by Germán Blanco, 2022
Bouncy rhymes and bright illustrations fill the pages of this heartwarming story that uses a kiss to demonstrate the permanence of the love felt between a parent and child. No matter where the child goes or what they do, they can feel confident that they are loved.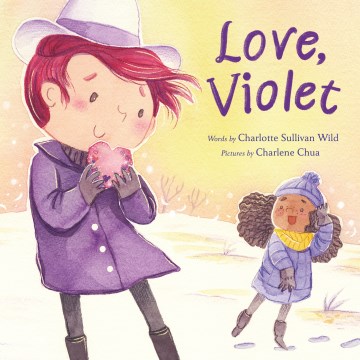 Love, Violet by Charlotte Sullivan Wild, 2022
This appealing book captures all the nervousness and excitement of a first crush! Eye-catching illustrations with shades of purple, pink, and yellow follow a young girl named Violet who longs to become closer friends with the exuberant Mira. As Valentine's Day approaches, Violet tries to overcome her shyness and courageously share her feelings with Mira.
I have heard from numerous people that they wish this book had been around when they were children, so that they had not felt so alone. Full of love and acceptance, this story is both relevant and significant.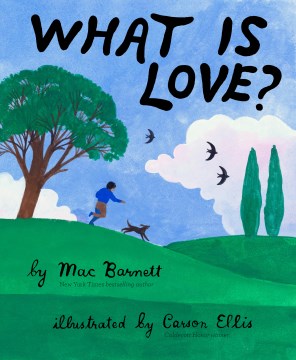 What is Love? by Mac Barnett; illustrated by Carson Ellis, 2022
As a boy journeys the world searching for the meaning of love, he encounters several people with different answers. It is only when he returns home to the tender embrace of his grandmother that he finally understands the depth of the feeling. With the message that love may mean different things to different people, this story could be an excellent read aloud to open a class discussion or to be used as a writing prompt for what love means to a child.
You may also like: