It's World Read Aloud Day so I thought this is the perfect time to share the books my kids wanted me to read aloud nonstop over the last month.
While my kids enjoy a variety of genres, their absolute favorite is funny stories. In January, my kids could not get enough of these humorous books that had the entire family laughing. From a baby with a mustache to a family with 456 chickens and a clever tale filled with wordplay, there are some seriously silly stories in this round up.
We often read picture books, but we've also started reading chapter books aloud too. My son's third grade teacher generously sent home a copy of The One and Only Ivan with each student after they read it in class. My son loved it so much, he begged me to read it again. While I teared up during several of the scenes, Ivan stole our hearts and we all adored this award-winning book.
*This post contains affiliate links.
Hornswoggled: A Wacky Words Whodunit by Josh Crute; illustrated by Jenn Harney, 2021
(Ages 5 and up)
Mischief is afoot in this playful book starring a group of forest animals who each have something stolen from them. Every time they are hornswoggled, skunked, or hoodwinked, a helpful armadillo pops up with a sign defining each new word. Just when they think they have found the sneaky perpetrator, he too is outfoxed in a most gratifying ending! With its expressive illustrations and comical storyline, this is a fun read aloud to introduce new vocabulary to children!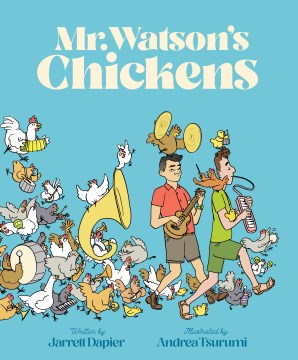 Mr. Watson's Chickens by Jarrett Dapier; illustrated by Andrea Tsurumi, 2021
Filled with detailed scenes of chickens performing a variety of humorous tasks, this delightful book is as much fun to look through as it is to read aloud! Mr. Watson may have started off living in his large house with his partner Mr. Nelson and three chickens, but soon those chickens multiply to 456! When Mr. Nelson can't take their hijinks any longer, the men find the chickens another perfect home. This book is absolutely hilarious! The expressive illustrations featuring the chickens running amok are especially laugh-out-loud funny and a joy to pour over!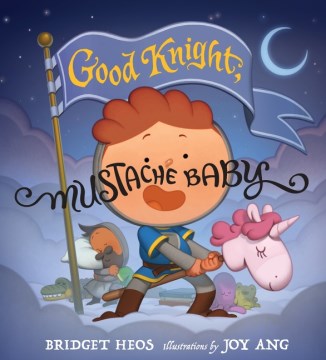 Good Night Mustache Baby by Bridgeot Heos; illustrated by Joy Ang, 2021
Our family has read every book in this silly series and we have loved each and every one! In the latest tale, Baby Billy, who was born with a mustache and Baby Javier, who has a beard, are tired of being banished to bedtime and rally together to rebel. Though they are brave and bold, even these gallant knights can't resist the enchantment of a good bedtime story.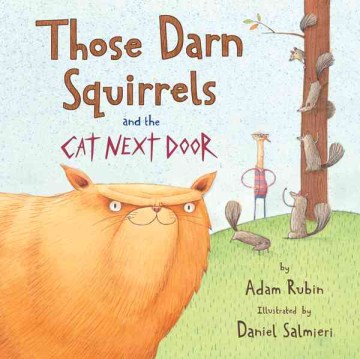 Those Darn Squirrels and the Cat Next Door by Adam Rubin; illustrated by Daniel Salmieri, 2011
My kids can't get enough comical cat stories, so it was no surprise that they begged to read this amusing story multiple times. Old Man Fookwire loves the birds that reside in the forest behind his house, so he was especially disappointed to find a hungry cat moving in next door. The feisty feline proceeds to terrify both the birds and squirrels until they band together with their own devious plan. This quirky story is a ton of fun and inspired us to add the first book, Those Darn Squirrels, to our next library haul.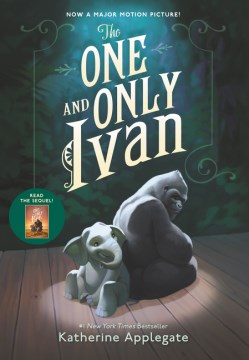 The One and Only Ivan by Katherine Applegate; illustrated by Patricia Castelao, 2012
I have been meaning to read this award-winning story for years, so when my son brought it home from school, I was happy to make it our next family read aloud. Based on true events, the book follows a great silverback gorilla who resides in the Big Top Mall and Video Arcade for 27 years. When a baby elephant named Ruby joins him, he makes a promise to help her escape the caged life he has endured.
Told from Ivan's point of view, the moving text is full of humor and heart. I have to admit that I got a little teary-eyed reading about Ivan's capture and his treatment by some of his handlers, but was uplifted by his stoic nature and the hopeful ending. As soon as we finished the book, my son immediately asked if we could read the sequel The One and Only Bob.
Check out more of our favorite KID PICKS HERE.