ATTENTION TEACHERS! I have 6 new books that you are going to want to check out as soon as possible!
The below books have cleverly combined entertaining storylines, inclusive illustrations, and engaging text to create standout stories that will educate and inspire students to make their classroom and the world a better place.
*This post contains affiliate links.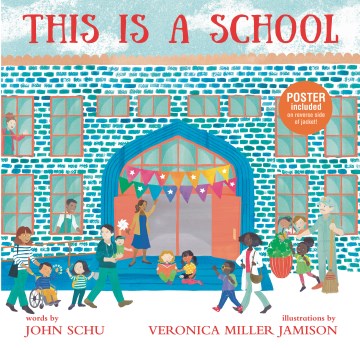 This is a School by John Schu; illustrated by Veronica Miller Jamison, 2022
This book is the perfect beginning-of-school read aloud! Simple text paired with bold bright illustrations featuring a diverse group of students and staff, remind readers that school is a place to ask questions, learn new things, and make connections. The repeating refrain referring to the school as a community helps reinforce what a welcoming and unifying place school can be. As an extra bonus, the inside jacket of the book doubles as a poster!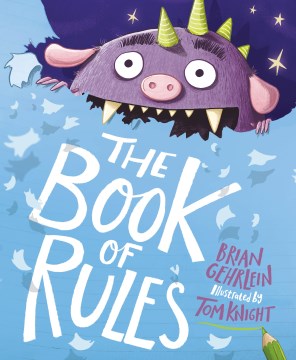 The Book of Rules by Brian Gehrlein; illustrated by Tom Knight, 2021
This hilarious book is perfect for establishing classroom expectations in a fun and engaging way. A group of diverse students are told that a comically clumsy purple monster named Dennis will eat them if they don't obey the instructions in the book. Listeners will love following along the amusing directions that range from sitting crisscross applesauce, to making funny faces, and practicing mindfulness techniques.
This interactive book is an excellent choice for the beginning of the school year, returning from a break, or anytime you need to review classroom procedures.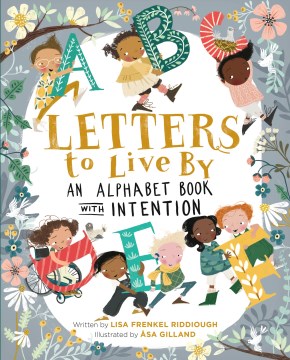 Letters to Live By: An Alphabet Book with Intention by Lisa Frenkel Riddiough; illustrated by Åda Gilland, 2022
This clever and beautifully illustrated gem provides sage advice that children (and adults!) can live by to help create a better world. Each page features an alliterative sentence such as "Give Generously" and "Invite Imagination" that is brought to life with eye-catching illustrations. I love every page in this book so much, I wish I could make the book into a poster to display in my children's rooms to inspire them every day.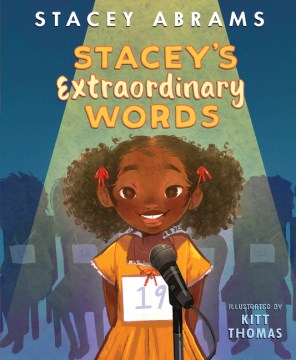 Stacey's Extraordinary Words by Stacey Abrams; illustrated by Kit Thomas, 2021
Inspired by her own experience as a logophile, Stacey Abrams has created an engaging story about perseverance, resilience, and the power of words! When Stacey is invited to participate in the county spelling bee, she tirelessly studies and is determined to win. When the class bully wins instead, Stacey teaches him "that words are a gift that shouldn't be used to hurt people." She excitedly looks forward to learning more words and hopefully winning next time.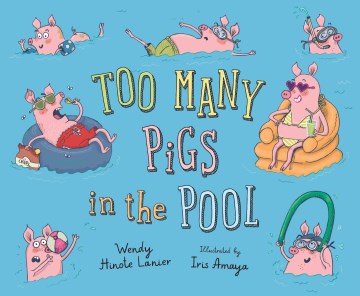 Too Many Pigs in the Pool by Hinote Lanier; illustrated by Iris Amaya, 2022
This book is such a fun way to introduce the mathematical concepts of addition and multiplication. Mr. Jenkins loves his pool and is happy to share with friends, but when the pigs next door start using it and doubling in number, hilarious hijinks ensue. I especially love the extension activities for this book located at the end.
Gibberish by Young Vo, 2022
The frustration of being a new student who speaks a different language is skillfully portrayed in this moving new book. Dat is doing his best at his new school, but the language the teachers and students speak sounds like gibberish to him. When one girl kindly plays with him, he discovers that friendship can exceed language barriers. The visuals of this book especially help demonstrate Dat's perception and how transformative a simple act of kindness can be.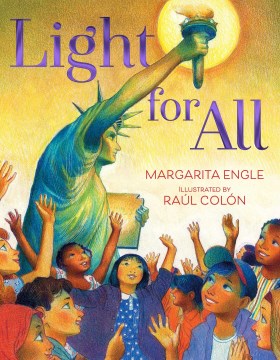 Light for All by Margarita Engle; illustrated by Raúl Colón, 2021
This inclusive and honest book gives readers insight into the many reasons people may immigrate to the United States and celebrates the talents and skills they bring to the country. Though the text is concise, it is powerful and thought provoking. With many schools including immigration units in their curriculum, this is an excellent conversation starter on the subject.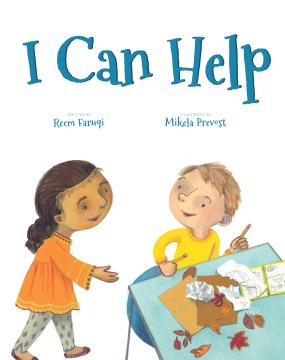 I Can Help by Reem Faruqi; illustrated by Mikela Prevost, 2021
Zahra loves helping Kyle who struggles with reading and activities that require fine motor skills. When she is teased for showing him kindness, however, she gives in to the peer pressure and stops assisting him. Feeling hurt, Kyle grows frustrated with Zahra and their friendship dissolves. Zahra carries her guilt with her to a new country where she vows to be a better friend.
With its ability to clearly demonstrate the positive and negative effects our actions can have on others, this impactful story is sure to make kids stop and think about their own interactions. It could serve as an excellent prompt into conversations about peer pressure, facing moral dilemmas, and growing from our mistakes. Learning that this book is based on the author's childhood makes it all the more significant.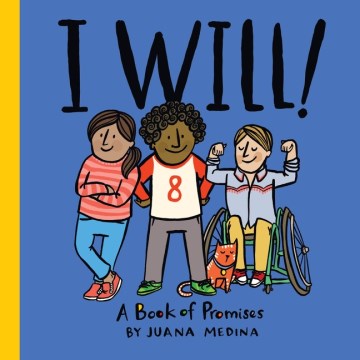 I Will: A Book of Promises by Juana Medina, 2021
(Ages 3 and up)
Full of uplifting affirmations, this book is perfect for creating a community feel in the classroom and setting the tone for the school year. The declarations are aimed at making the world a better place by helping others, but also by committing to personal growth such as "I will be kind to myself", "I will problem solve", "I will learn!" The bright inclusive illustrations provide clear examples of each pronouncement making this an excellent choice for a classroom read aloud as well as a thoughtful gift for teachers.