There are a plethora of holiday books out there, but these are my favorite to read out loud to my children and to a group of students. Enjoy and happy holidays!
*This post contains affiliate links. To read my full disclosure CLICK HERE.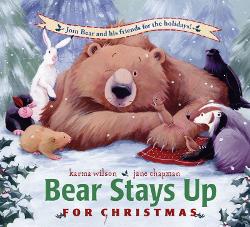 Bear Stays Up for Christmas by Karma Wilson; illustrated by Jane Chapman, 2008
(Ages 3 and up)
It's the day before Christmas, and a hibernating bear is woken by his woodland friends to share in the holiday festivities. The playful rhymes are paired with charming illustrations highlighting the sweet friendship among the animals. Each time Bear begins to drift off to sleep, the friends arouse him until it is finally Christmas morning and thoughtful gifts are exchanged. This delightful book is an excellent holiday read aloud and is part of one of our favorite series.
Pair this with the first book in the series, Bear Snores On for two great winter reads.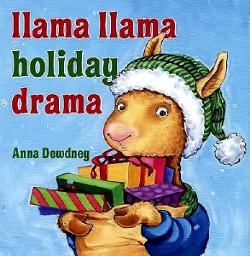 Llama Llama Holiday Drama by Anna Dewdney, 2010
(Ages 3 and up)
Little Llama is excited for Christmas and cannot wait for the big day to arrive. The rhyming story follows him as he shops, makes cookies, creates crafts, and decorates. As he counts down the days, he tries to be patient, but is overwhelmed in a fit of holidrama by all the waiting. His mother gently sits him down and reminds him, "gifts are nice, but there's another- the true gift is we have each other." Many children and adults will relate to the frenzied feelings the holidays can bring and feel reassured that the genuine gift of Christmas is spending time with loved ones.
Don't miss the other great books in the Llama Llama series (My favorites are Llama Llama Time to Share and Nelly Gnu and Daddy Too).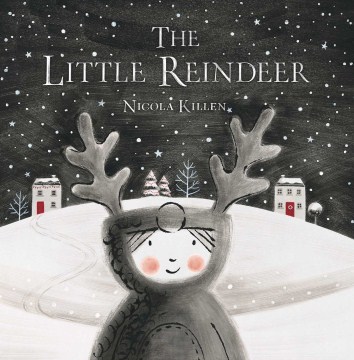 The Little Reindeer by Nicola Killen, 2017
(Ages 3 and up)
It's Christmas Eve and Ollie, a little girl dressed in reindeer pajamas, is woken by a jingling sound. She grabs her sled and whooshes down to the forest to discover a lost deer searching for its collar. The two become fast friends and embark upon a special adventure. Die cuts and raised foil adorn the illustrations inviting little hands to explore the enchanting pictures. The use of onomatopoeia adds to the magic making this an excellent choice for a sweet bedtime story.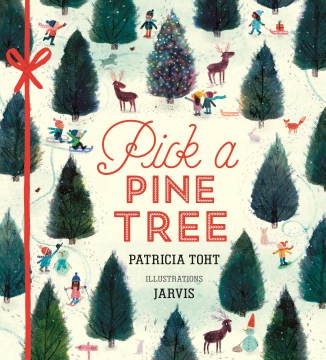 Pick a Pine Tree by Patricia Toht; illustrated by Jarvis, 2017
(Ages 3 and up)
This beautifully illustrated story follows a family as they pick a pine tree from a lot and transform it into a Christmas tree. Bouncy rhymes and gorgeous illustrations highlight each step of the process building on children's excitement for this beloved holiday tradition. This enchanting story is perfect for reading while curled up with a loved one or in front of a large group.
Carla and the Christmas Cornbread by Carla Hall; illustrated by Cherise Harris, 2021
It's Christmas Eve, and Carla can't wait to spend the holiday with her grandparents! In addition to the cherished time together as a family, Carla is looking forward to her grandmother's special cornbread she prepares every year. The holiday dinner is as delicious as she hoped, but when she accidentally takes a bite out of the cookie left for Santa, she worries she has ruined Christmas. Luckily, Grandma is there to whip up another batch of cornbread this time for Santa!
The love felt between Carla and her family is palpable making this a timeless tale that I know we will be reading again and again. You can bet we will also be trying Carla's Christmas Cornbread recipe in the back of the book along with the Cinnamon Butter!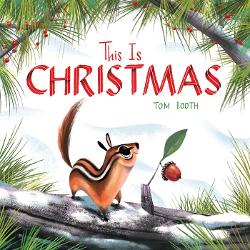 This Is Christmas by Tom Booth, 2018
(Ages 4 and up)
In this tender story, a curious young Chipmunk tours a picturesque forest setting with his mother to gain a better understanding of what it means to celebrate Christmas. While he discovers that decorations, cards, carols, and presents are all part of the holiday, one of the most important aspects of Christmas is enjoying time with friends and family. The eye-catching illustrations paired with a touching secular storyline make this holiday read a standout.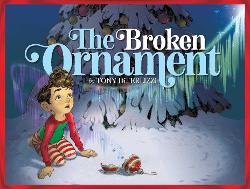 The Broken Ornament by Tony DiTerlizzi, 2018
(Ages 4 and up)
In this enchanting new holiday book, Jack vigorously decorates his house in an effort to have the best Christmas ever. When he accidentally breaks one of his mom's ornaments, however, he fears he may have ruined the holiday. Christmas Eve can be a magical night and when Jack is visited by a fairy named Tinsel, she teaches him the true power of the Christmas spirit. Filled with caroling elves, an army of nutcrackers, a rowdy bunch of snowmen, and a heartwarming storyline, this Christmas story has tons of kid appeal!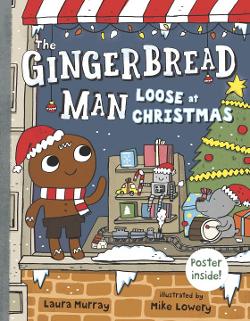 The Gingerbread Man Loose at Christmas by Laura Murray; illustrated by Mike Lowery, 2015
(Ages 4 and up)
In a holiday season where many children are consumed by ideas for presents that they would like to receive, this book is a nice reminder about giving to others.
Inspired by their teacher, a group of students including a Gingerbread Man, prepare gifts such as poems, cards, and cookies for people in their community.
After reading this book, my son suggested we make cookies for our neighbors and local businesses. We had a blast baking treats and making cards together and it was an absolute joy to see the smiles on my kids' faces as they handed over the gifts they worked so hard on. The local businesses were thrilled to receive the cookies and it left my children with a feeling of pride and a sense of community. I'm looking forward to reading this book every year and making it a holiday tradition!
Don't miss the other books in this series: The Gingerbread Man Loose at School, The Gingerbread Man Loose at the Zoo, The Gingerbread Man Loose on the Firetruck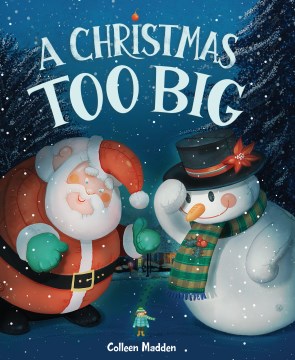 A Christmas Too Big by Colleen Madden
This standout intergenerational story about a young girl and a Hispanic woman who discover the simple delights of the holidays. Feeling overwhelmed by the constant Christmas decorations, songs, cookies, and T.V. specials in her house, Kerry seeks solace outside where she runs into her neighbor Mrs. Flores. After helping her into her house, Kerry is intrigued by a Mexican tradition of creating flores de Navidad. Mrs. Flores shows her how to make the beautiful flowers while Kerry helps her connect with her family in Mexico through technology.
It's easy to get caught up in the rush of the holiday hustle and bustle and I love how this sweet story reminds us to slow down and reevaluate what is really important. I also adore how Spanish vocabulary is sprinkled in the text and a special tradition is shared between families. There are even instructions for kids to make the colorful flores de Navidad themselves!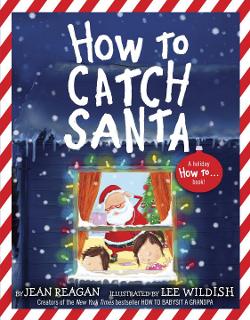 How To Catch Santa by Jean Reagan; illustrated by Lee Wildish, 2015
(Ages 4 and up)
I was happily surprised that the children in this story did not want to catch Santa in order to get more gifts from him, but instead they wanted to catch him to ask him questions and maybe even give him a gift for a change.
This book instantly became a favorite in our house. My children loved the premise, illustrations, funny comments and I loved the reference to saying thank you to Santa. I also enjoyed the great discussion this book prompted as to what my own children would do if they caught Santa. What would they ask him? What would they give him? It was amazing to hear their answers. This is a great book from both a parent and kid perspective.
Catch the other great books in the How to series: How to Babysit a Grandpa, How to Babysit a Grandma, How to Surprise a Dad, How to Raise a Mom, and How to Get Your Teacher Ready.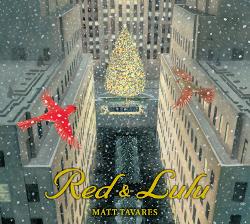 Red & Lulu by Matt Tavares, 2017
(Ages 4 – 8)
Oh Red & Lulu how do I love thee? Let me count the ways… With its beautiful illustrations, dramatic story, and information about Rockefeller Center, this story is perfect for the holidays.
Red and Lulu are two cardinals who have found the perfect home in a large evergreen outside a family's house in the suburbs. Their tree is so beautiful, it is chosen to be the tree adorned in Rockefeller Center. When it is cut down, Lulu becomes stuck in the tree and transported to New York City. Red follows and glimpses several NYC icons during his search for his friend. In a joyous scene they are reunited and make a new home together in Central Park.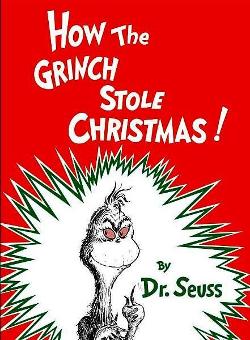 How the Grinch Stole Christmas by Dr. Seuss, 1957
(Ages 4 and up)
There is a reason this book is considered a classic and has been made into several movies. With Dr. Seuss' signature illustrations, clever rhymes, and feel-good ending, it is a holiday must-have. The Grinch is that evil villain you love to hate and it is almost impossible not to smile when he finally understands that Christmas is not about possessions, but so much more.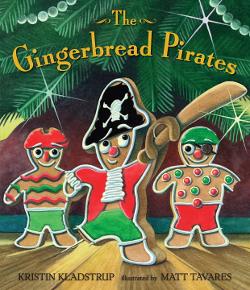 The Gingerbread Pirates by Kristin Kladstrup ; illustrated by Matt Tavares, 2009
(Ages 4 – 8)
When a boy and his mother bake gingerbread men and decorate them to look like pirates, a little Christmas magic brings the crew to life. With a mix of humor, delightful illustrations, and an astonishing story about Christmas wishes coming true, this is a holiday book that children will beg to read over and over.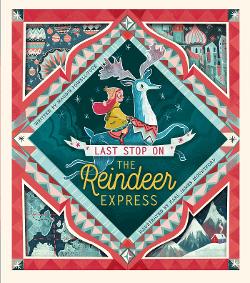 Last Stop On the Reindeer Express by Maudie Powell-Tuck ; illustrated by Karl James Mountford, 2018
(Ages 4 – 8)
Beautifully incorporated cut-outs combined with a magical Christmas tale? Yes, please! When Mia's letter to her grandpa won't arrive in time for Christmas, she discovers the Reindeer Express which wondrously transports her to hand deliver her letter.
The illustrations in this book are just gorgeous and my children could not stop opening and closing the captivating flaps and die-cuts that peek through to the next page. The tender story about family and separation is heartwarming making this stunning book one of our favorite new Christmas reads!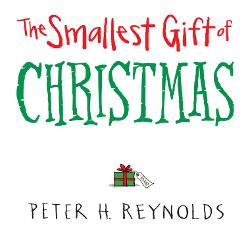 The Smallest Gift of Christmas by Peter H. Reynolds, 2013
(Ages 4 – 8)
Roland is a child who always wants something bigger and better. When he is given a small gift for Christmas, he wishes for something larger and larger until he travels to space to find the perfect gift. It is only when he sees how far from home he is, that he realizes the only gift that truly matters is family. This story is a nice reminder that the holidays are a time for families to celebrate being together and not just about presents.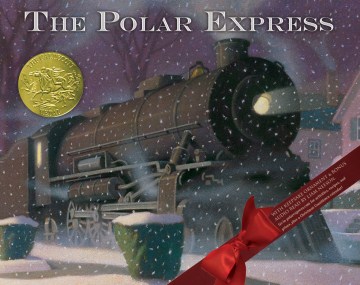 The Polar Express by Chris Van Allsburg, 1985
(Ages 4 and up)
This classic story about a boy traveling to the North Pole on a magical train has remained a Christmas favorite for over thirty years. The award-winning illustrations draw the reader in as the boy journeys across mysterious landscapes to meet Santa and receive a special gift. Because the text is a bit lengthy, this is a story that is enjoyed best one-on-one over a cup of hot chocolate.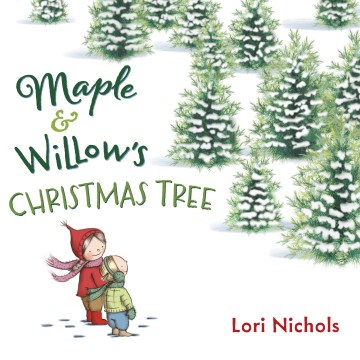 Maple and Willow's Christmas Tree by Lori Nichols, 2016
(Ages 3 – 8)
Our family just adores this charming series about two nature loving sisters. In the holiday edition, Maple and Willow excitedly decorate their Christmas tree, when they discover that Maple is allergic to pine tree. Angered that the tree has to be placed outside, Willow blames Maple. Feeling remorseful for hurting her sister's feelings, Willow finds a creative solution to their Christmas tree problem.
The delightful illustrations, realistic relationship between the siblings, and light humor make this an endearing story that has a lot of kid and parent appeal.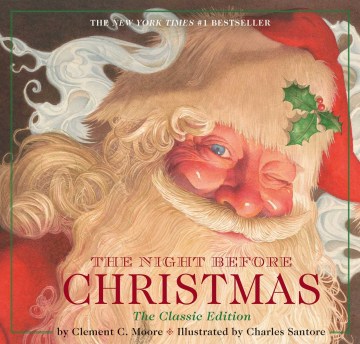 The Night Before Christmas by Clement Moore; illustrated by Charles Santore
(Ages 4 and up)
No holiday list is complete without this timeless poem. The Night Before Christmas has been a holiday tradition for almost two hundred years. There are countless editions of this memorable tale and all of them offer their own charm. I personally love the Charles Santore version because of its gorgeous illustrations that bring this beloved story to life.
*This post contains affiliate links and may include items that I received in exchange for an honest review. All thoughts and opinions are my own.
Check out more of our favorite stories for Christmas: