I LOVE back-to-school books and this fall has some truly outstanding titles. From comforting stories that reassure first-day nerves to hilarious new read alouds, there are a ton of must-read books this school year.
*This post contains affiliate links.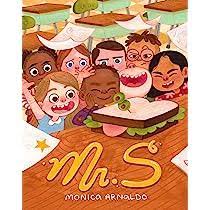 Mr. S by Monica Arnaldo
(Ages 5 and up)
This ridiculously quirky story is without a doubt my children's favorite book of the year so far. When a group of children start school for the first time, they walk in to find the room empty except for a sandwich at the teacher's desk. After much debate, they ultimately decide that the sandwich must be their teacher. What ensues is an abundance of comical events ending with a giant surprise.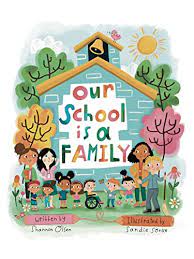 Our School is a Family by Shannon Olsen, illustrated by Sandie Sonke
(Ages 4 and up)
This inclusive and heartfelt story introduces children to the myriad of people who work in a school and the various ways they care for the students. I love how this cheerful book gives children a glimpse of all the inner workings of a school to give them a better understanding of the exciting things to look forward to while attending school.
We also love Our Class is a Family and A Letter From your Teacher.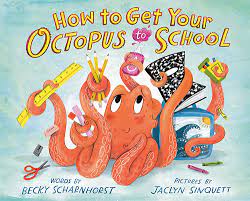 How to Get Your Octopus to School by Becky Scharnhorst, illustrated by Jaclyn Sinquett
(Ages 4 and up)
It's almost impossible not to giggle at this hilarious story about a little girl preparing an anxious octopus for his first day of school. This book is a true delight!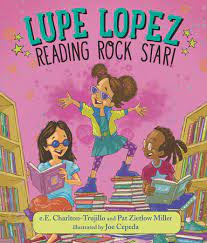 Lupe Lopez Reading Rock Star! by e.E. Charlton-Trujillo and Pat Zietlow Miller, illustrated by Joe Cepeda
(Ages 5 and up)
Learning to read can be extremely intimidating to children and I love how this book shows that when the main character struggles to read, she faces her frustration and celebrates her effort. This is one that many children will relate to. Lupe Lopez is not only a fun character, but a great model of resilience.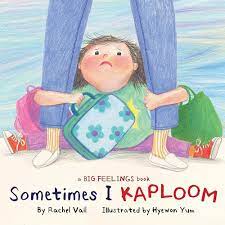 Sometimes I Kaploom by Rachel Vail, illustrated by Hyewon Yum
(Ages 3 and up)
Katie Honors is a really brave kid, but sometimes even the most courageous of us bends to feelings of apprehension and fear. As Katie's mother walks her to her classroom, she is overwhelmed by separation anxiety and erupts into a volcano of emotions. I love how this uplifting story reassures children that it is okay to feel multiple feelings at once including nervousness and bravery.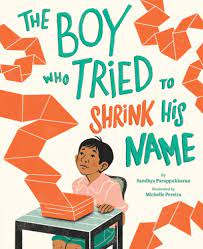 The Boy Who Tried to Shrink His Name by Sandhya Parappukkaran, illustrated by Michelle Pereira, 2023
(Ages 5 and up)
Full of similes and other impressive figurative language, this enchanting story follows a young boy who shortens his name to make it easier for his classmates to say. When he meets a new friend, however, she teaches him to skateboard as he slowly shows her how to say his full name.
This powerful story emboldens children to own who they are and to not change themselves in order to fit in with others.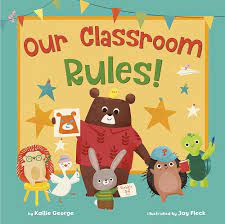 Our Classroom Rules! by Kallie George, illustrated by Jack Fleck
(Ages 3 and up)
This vibrant book is perfect for setting up classroom expectations for new students. From being on time and ready to learn to giving new things a chance and always trying their best, a group of adorable animals clearly demonstrate the many ways to have a successful and thriving classroom.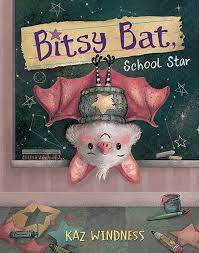 Bitsy Bat: School Star by Kaz Windness
(Ages 5 and up)
This adorable back-to-school story stars Bitsy Bat who feels like her world is turned upside down on her first day of Crittercrawl Elementary. As the only bat, she feels like everything she does is wrong. With her parents encouraging words that all stars shine differently, Bitsy has an idea that allows her to adapt to her classroom, excel in her own way, and help others feel special too.
This book lends itself easily to the extension activity of students making their own stars celebrating what makes them special. An author's note also informs readers about autism and helps them better understand neurodivergency.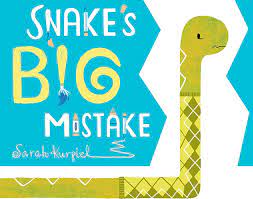 Snake's Big Mistake by Sarah Kurpiel
(Ages 4 and up)
This brilliant book tackles themes of jealousy, honesty, and making amends in such a child-friendly and relatable way. When his teacher mixes up Snake's pottery for Turtle's, Snake takes the praise without giving the credit to his friend. He feels so guilty afterwards, he breaks the pot. Though it is difficult, Snake ultimately apologizes to Turtle, confesses to the teacher, and helps Turtle make a new pot repairing their friendship in the process. This is a great addition to social emotional learning collections!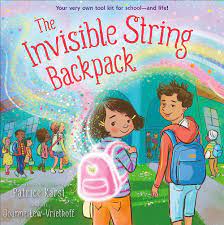 The Invisible String Backpack by Patrice Karst, illustrated by Joanne Lew-Vriethoff
(Ages 5 and up)
When Mila is nervous on her first day of school, her big brother tells her about an invisible backpack she always has with her that is filled with tools to comfort and give her confidence. This reassuring story is perfect for reminding children that with the power of their imagination, they have the ability to do anything.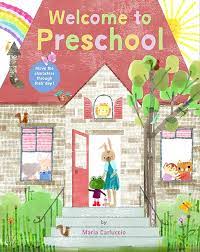 Welcome to Preschool by Maria Carluccio
(Ages 2 and up)
This interactive gem invites readers to move six of the new students through different activities in preschool including storytime, art, singing, and playing. This book is both engaging and a fun way to introduce children to things they will do in their own school.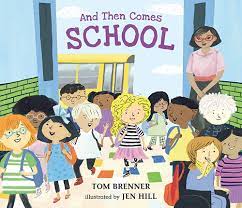 And Then Comes School by Tom Brenner, illustrated by Jen Hill
(Ages 4 and up)
All the excitement of a first day of school is expertly captured in this charming story that follows a girl through the last golden days of summer into the start of the school year. I love the gentle text and cheerful illustrations that showcase the loving rituals of preparing for the transition of a new season.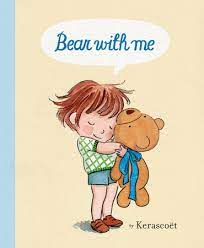 Bear With Me by Kerascoët
(Ages 3 and up)
This mostly wordless picture book follows a young child who struggles to leave their beloved stuffed bear home on the first day of school. The charming illustrations could not be sweeter while the play on the phrase, "Bear with me" will bring a smile to readers faces. This relatable and reassuring read is sure to resonate with many.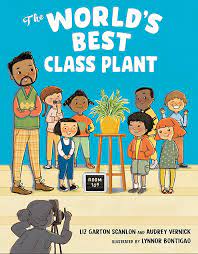 The World's Best Class Plant by Audrey Vernick and Liz Garton Scanlon, illustrated by Lynnor Bontigao
(Ages 4 and up)
Room 109 longs for a class pet like the other classes, but must settle for a plant. When the name Jerry is bestowed upon the plant, however, he seems to take on a whole new personality. Soon everyone wants to get to know Jerry and have their own class plant!
You Rule! by Rilla Alexander
(Ages 5 and up)
Every teacher is going to want to get their hands on this exceptional book! Each two-page spread poses a question paired with incredibly rich vocabulary that provides examples of possible answers. This book could be used for writing prompts or ideas for incredibly descriptive language.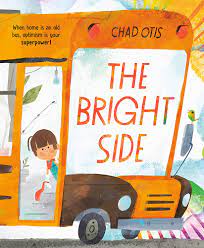 The Bright Side by Chad Otis
(Ages 5 and up)
This own-voices story about a homeless child attending school for the first time is both eye-opening and inspiring. Though living on a school bus is difficult for a young boy, his parents give him the gift of optimism that helps him persevere through tough situations.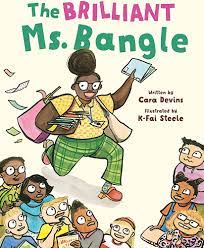 The Brilliant Ms. Bangle by Cara Devins, illustrated K-Fai Steele
(Ages 4 and up)
Devastated that their beloved school librarian Ms. Stack retired, the kids at Belford Elementary are determined not to like her replacement Ms. Bangle. When she arrives, however, the eccentric Ms. Bangle has a trick or two up her sleeve to engage the kids. This humorous story has a ton of fun details that had my kids chuckling as they poured over the illustrations.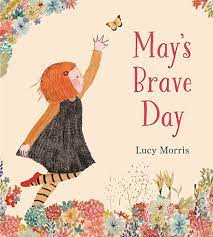 May's Brave Day by Lucy Morris
(Ages 4 and up)
It's the first day of school and May has butterflies in her stomach. Her reassuring mother helps her overcome her first-day jitters by reminding her that even a bird has to learn to fly, a frog has to learn to jump, and a butterfly has to learn to spread its wings. Gorgeous artwork accompanies thoughtful text in this comforting and relatable story.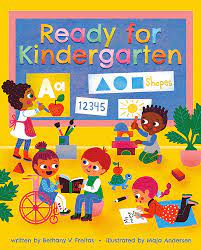 Ready for Kindergarten by Bethany V. Freitas, illustrated by Maja Anderson
(Ages 4 and up)
This comforting book reassures children that despite any nervous feelings they may have, they are, in fact, ready for kindergarten. The bright illustrations featuring a group of diverse children assure them that they simply need to bring their big imaginations, creativity, and eagerness to learn to succeed in kindergarten.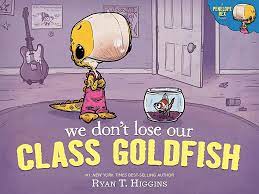 We Don't Lose Our Class Goldfish by Ryan T. Higgins
(Ages 5 and up)
The lovable Penelope T. Rex is back in a new adventure where she has to face her greatest fear, Walter the class goldfish! Walter might appear harmless, but Penelope knows better. With his unblinking eyes, menacing fins and bitey teeth, she worries this dinosaur is no match for a goldfish. When she is tasked with taking Walter home for the weekend, she cautiously plays with him until she lets her imagination get the best of her. But then Walter goes missing! Penelope must confront her fear to find him and realizes along the way that there's more to Walter than his chomping jaws.
Once again, Ryan T. Higgins mixes the perfect amount of humor with an engaging story that reassures children that they are not alone in their big feelings. This book had my kids laughing out loud and begging to read the entire series again. I also highly recommend the first book We Don't Eat Our Classmates.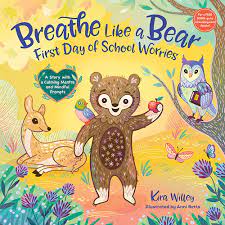 Breathe Like a Bear: First Day of School Worries by Kira Willey, illustrated by Anni Betts
(Ages 4 and up)
A wise owl helps Bear and his friends learn a new mantra to help ease their anxiety on the first day of school in this helpful book. Tips for caregivers are given in the beginning of the book to best utilize the mantra and breathing techniques.
First Night of Howlergarten by Benson Shum
(Ages 4 and up)
This unique take on a back-to-school book cleverly tackles first-day-jitters with a story starring werewolves. It's the first night of Howlergarten and Sophie worries that she won't transform into a werewolf like the rest of her pack. This feel-good story is too cute.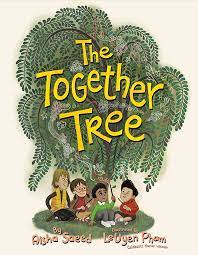 The Together Tree by Aisha Saeed, illustrated by LeUyen Pham
(Ages 5 and up)
On his first day in a new school, Rumi finds solace under an old willow tree after being bullied by a boy named Asher. When Asher's unkindness continues, another boy named Han steps in to befriend Rumi creating a chain reaction that brings more classmates together. This beautiful friendship story is an excellent conversation starter on the power of bystanders, giving people second chances, and the importance of inclusion.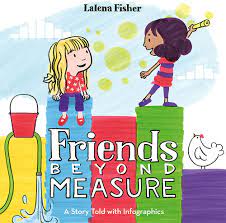 Friends Beyond Measure by Lalena Fisher
(Ages 4 and up)
This ingenious story chronicles the journey of a friendship through the use of infographics. Both entertaining and educational, the sweet tale follows two girls as they process the news of one of them moving away. A description of the charts used in the book is provided in the back to inspire readers to create their own infographics.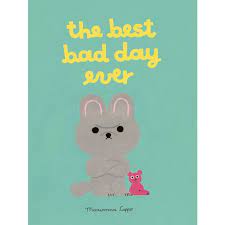 The Best Bad Day Ever by Marianna Coppo
(Ages 3 and up)
Wolfie wakes up in grumpy mood seeing only the negative in each situation he is faced with. Readers soon discover his grouchiness is attributed to feeling frustrated at school. When he finds a friend in Penguin, however, he feels less alone and more understood changing his mood and outlook. This book is a wonderful mix of humor and heart.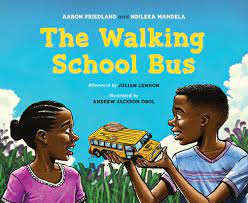 The Walking School Bus by Aaron Friedland and Ndileka Mandela, illustrated by Andrew Jackson Obol
(Ages 5 and up)
This is an amazing story that not only has characters that demonstrate determination and impressive problem-solving skills, but also provides a global perspective on importance of having access to education. When siblings Shaka and Nandi can no longer walk to school safely, they are inspired by a school bus to create their own solution to reaching school. This book really resonated with my daughter and led us to a great conversation about the importance of education for all.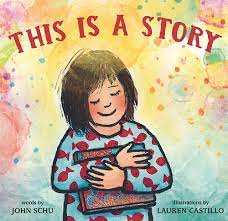 This is a Story by John Schu, illustrated by Lauren Castillo
(Ages 4 and up)
This book makes my librarian heart sing! As a little girl heads to the library to find a book on her favorite subject, readers gain insight into the immeasurable potential impact books can have on one's life.
The story is presented so simply using concise language, but it is that simplicity paired with enchanting illustrations that really drive home how powerful librarians and libraries can be. My kids especially loved spotting familiar book covers in the hands of other readers in the library. Many modern classics are featured with the inspiring words noting how books can help us explore, hope, learn, and connect with others.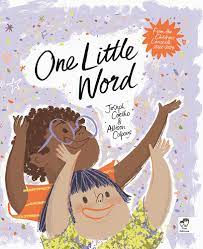 One Little Word by Joseph Coelho, illustread by Allison Colpoys
(Ages 5 and up)
An argument between two best friends is personified by a monster who grows bigger and bigger as the two continue to quarrel. The monster is a perfect visual to demonstrate how the fight not only affects the two friends, but the other children on the playground as well. Though small, an apology is the only thing that can shrink the monster into oblivion. This inclusive book has tons of fantastic details making it an excellent conversation starter on conflict resolution.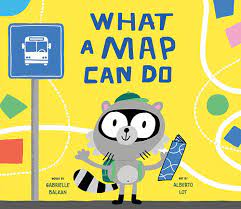 What a Map Can Do by Gabrielle Balkan, illustrated by Alberto Lot
(Ages 5 and up)
A cheerful raccoon introduces readers to maps in this informative book. Starting with a map of his room and moving on to larger areas that include symbols and keys, several different types of maps and their purposes are covered.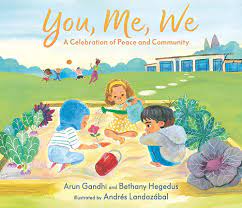 You, Me, We: A Celebration of Peace and Community by Arun Gandhi and Bethany Hegedus, illustrated by Andrés Landazábal
(Ages 4 and up)
Simple language paired with charming illustrations demonstrate how to create peaceful and harmonious moments during a busy school day. I love how this book encourages children to build a peaceful community by following their curiosity, speaking up, and respecting others.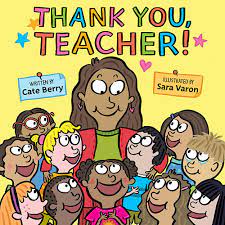 Thank You, Teacher! by Cate Berry, illustrated by Sara Varon
(Ages 4 and up)
While this is technically an end-of-school story, the upbeat rhymes and colorful pictures demonstrating all the fun that one class had during the school year helps build excitement for a new year as well.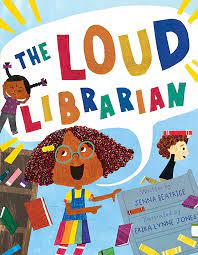 The Loud Librarian by Jenna Beatrice, illustrated by Erika Lynne Jones
(Ages 4 and up)
This book is so much fun! Penelope knows she will make the perfect student-librarian except for one thing. She cannot control the volume level of her voice, which constantly causes problems in the library. With some out-of-the box thinking, she finds the perfect way to share her love of books with others. With its amusing storyline and bright, colorful illustrations, this book is as much fun to read aloud as it is to listen to!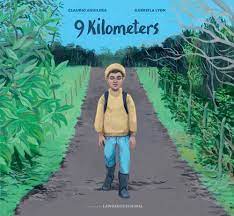 9 Kilometers by Claudio Aguilera, illustrated by Gabriela Lyon
(Ages 4 and up)
As he walks almost six miles to school, a boy ponders over all the things that can fit in the distance between his house and school. This story is a great conversation starter about how children may travel to school, the value in education, and overcoming obstacles.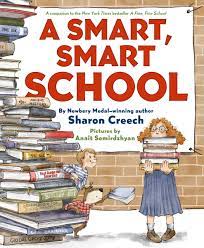 A Smart, Smart School by Sharon Creech, illustrated by Anait Semirdzhyan
(Ages 5 and up)
In this long-awaited sequel to A Fine, Fine School , the beloved principal Mr. Keene is taken to the hospital for a burst appendix. Much to the students and teachers dismay, the replacement principal, Mr. Tatters, believes tests are the only way to demonstrate how smart everyone in the school is. Upon his return, Mr. Keene celebrates all the imaginative cards and well wishes he received in the hospital and reinstates his belief that true intelligence is found in creativity.
You May Also Like: