Whether you still have several weeks of summer left (like us) or you are heading back to school soon, games are a great way to have fun while also sneaking in some important learning skills. Here are a few of our favorite games that both entertain and educate!
*This post contains affiliate links. To read my full disclosure CLICK HERE.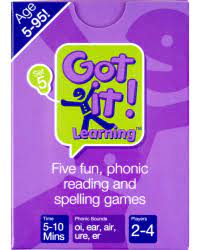 GOT IT LEARNING
(Ages 5 and up)
This card game is aimed at helping children build their reading and spelling skills while participating in a fun and fast challenge. There are five different packs that focus on various spelling patterns. Within each pack, you can play five different games with 2 to 4 people that last an average of 5 – 10 minutes. Because of the educational benefits, this is a great game to play in classrooms or at home.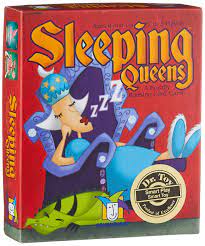 SLEEPING QUEENS
(Ages 6 and up)
We love this game so much, it has also become one of my favorite gifts for birthdays. Invented by a child, the goal of this card game is to awaken a certain number of sleeping queens by throwing down king cards. There are other power cards including knights, dragons, sleeping potions, and wands that can steal or defend the queens. Lastly, there are numbers cards that you can trade in for a chance to get power cards. There is a lot to love about this game, but I especially adore how you can use addition or subtraction to trade in more cards. For example, if you have a 3, a 5, and an 8, you can trade in all three since 3 +5 = 8. The effortless math skills woven in make this a great one for a variety of ages.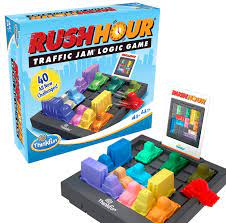 RUSH HOUR TRAFFIC JAM
(Ages 8 and up)
This has been my kids go-to activity during "quiet time" this summer. The goal is to move a red car through a pattern of obstructing cars by only moving them up or down or side to side. I've been so impressed with the critical thinking skills at work while playing this super satisfying game.
There is also a Junior Version for ages 5 and up.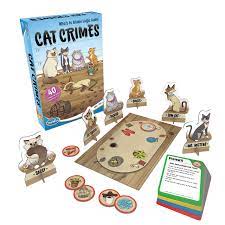 CAT CRIMES
(Ages 8 and up)
This is another logic game that my kids can't get enough of. Six cats serve as suspects as challenge cards provide clues as to which feisty feline could be the one who spilled the coffee, swallowed the fish, or broke the flower pot. Players must arrange the cats on the board based on the clues to identify which one committed the crime. We love playing this brain teaser as a family, but it can also be played individually.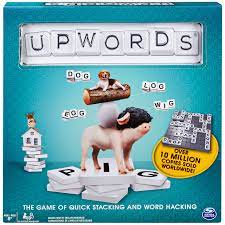 UPWORDS
(Ages 8 and up)
My kids really struggle with spelling and Scrabble is still a little too difficult for them, so Upwords has become our perfect solution to work on spelling in an engaging way. Players are tasked with creating words with tiles and the fun really comes in when you can stack tiles to create different words. I also bought an illustrated children's dictionary to go with the game, so that when my kids are unsure of how to spell something, they can look it up.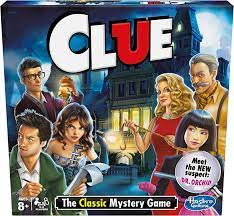 CLUE
(Ages 8 and up)
This classic mystery game was my favorite as a kid, so I was thrilled when my kids begged to play. The goal of the game is to identify which weapon and in which room a character committed a murder. I realize this sounds horribly gruesome, but somehow this macabre mystery is utterly captivating. Players are given a list of suspects, weapons, and rooms they need to cross off as they narrow down who committed the crime, so there is a decent amount of reading involved while playing. In the updated game, there are also Clue cards that players read aloud.
MONOPOLY
There are many versions of this classic game, but one thing they all have in common is using money to buy properties. This is a great way for kids to practice math skills as well as reading the chance, community chest, and property cards. We especially love the Super Mario Junior Monopoly because it is faster, has fun sound effects, and stars their favorite characters.