2023 is proving to be a great year for books and here are five new releases our family are currently loving!
*This post contains affiliate links.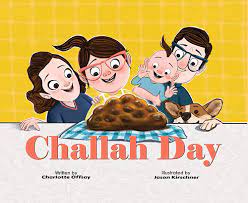 Challah Day! by Charlotte Offsay, illustrated by Jason Kirschner
(Ages 3 and up)
This new book about making Challah, a traditional Jewish bread, is SO good! I just love the lively rhymes and engaging illustrations featuring a family joyfully baking this delicious treat together. The story is further enhanced with a recipe for Challah and additional facts including it's significance in the Jewish culture and how it differs from regular bread.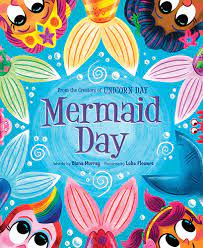 Mermaid Day by Diana Murray, illustrated by Luke Flowers
The creators of Unicorn Day are back with an enchanting undersea adventure that's sure to make a splash. Upbeat rhymes tell the story of a merqueen throwing a party for all of her oceanic friends. The colorful illustrations add to the cheery tone and highlight a variety of aquatic creatures singing, dancing, and playing fin-tastic games.
With the popular theme of mermaids wrapped into a story of inclusion, this is sure to be a popular read aloud. I know my children absolutely love it!
You can find our other favorite Mermaid and Unicorn books HERE.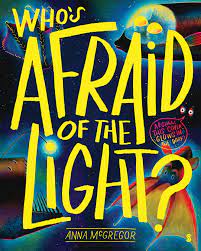 Who's Afraid of the Light by Anna McGregor
(Ages 4 and up)
This brilliant book uses humor to introduce children to a myriad of deep-sea creatures as well as the concept of bioluminescence. In the opening pages, readers meet Fergus, a creature who resides in the darkest part of the ocean. Because it is so dark, we cannot see him. As various animals approach with their own light, we get a better and better idea of what Fergus looks like until the surprise ending reveals exactly who and what kind of fish Fergus is! There are so many details to love about this book including the informative backmatter and the fact that the cover glows in the dark!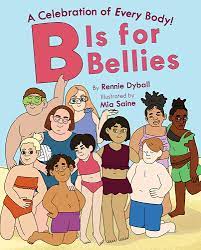 B is for Bellies by Rennie Dyball, illustrated by Mia Saine
(Ages 4 and up)
I adore books that build children's confidence and this brand-new release celebrating all sorts of body types does just that. This inclusive alphabet book reinforces the concept that all bodies are different and deserve to be respected and valued.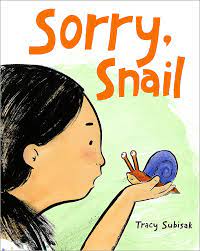 Sorry Snail by Tracy Subisak
When a very angry Ari comes across a snail, she decides to take her foul mood out on the innocent creature saying some very unkind words. That night Ari is visited by the snail who demands an apology. This laugh-out-loud story not only entertained our family, but also opened up an important conversation about sincere apologies and making amends.
YOU MAY ALSO LIKE: