"Just be yourself, there is no one better." Taylor Swift
When we compare ourselves to others, it is so easy to start feeling inadequate and develop low self-esteem. What a gift it would be for children to learn from an early age to be the best version of themselves instead of trying to be like someone else.
These standout stories expertly demonstrate the dangers in losing oneself to comparison. They use engaging illustrations and text to share the message that we are each unique and the world is a brighter place when we all shine in our own special way.
Each story would make a great addition to home and school Social Emotional Learning collections.
*This post contains affiliate links.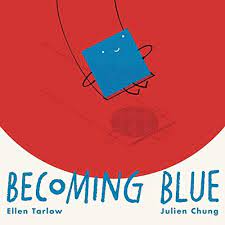 Becoming Blue by Ellen Tarlow; illustrated by Julien Chung, 2022
(Ages 4 and up)
Blue desperately wanted to be more like Red, but every time he tries to emulate her, he fails miserably. It is only when he embraces his Blueness that he discovers the amazing things he can do. Even better, now that he owns who he is, he and Red become friends who can do the most remarkable things together.
The bright pops of blue and red immediately draw the reader in while the simple text delivers the perfect amount of humor along with the clear message of embracing one's uniqueness. This book is a true standout.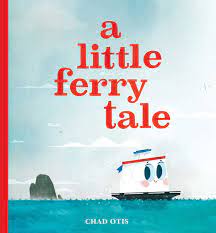 A Little Ferry Tale by Chad Otis, 2022
(Ages 3 and up)
Every day Little Ferry transports people to and from an island. And every day Little Ferry longingly wishes to be more fearless like Tugboat or fast like Speedboat or graceful like Sailboat. When an emergency on the island threatens all the animals, however, it is only Little Ferry who can save the day.
This delightful story could not be more charming. I adore the eye-catching illustrations and the sweet message that we all have our own strengths and can excel in different ways.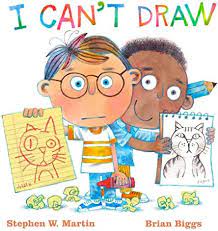 I Can't Draw by Stephen W. Martin; illustrated by Brian Biggs, 2022
(Ages 5 and up)
This humorous story is narrated by a very frustrated boy named Max. He loves drawing, but he thinks his artwork pales in comparison to his friend Eugene's. When Eugene teaches him how to draw, he realizes that while his drawings aren't perfect, Max adds a lot of imagination and pizzazz to his art, which just might be what the world needs. This story had my kids cracking up and I just love the powerful message that shines through.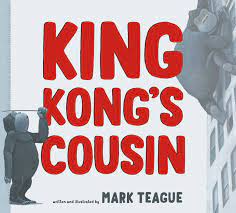 King King's Cousin by Mark Teague, 2022
(Ages 3 and up)
Anyone who has ever been jealous of another family member will relate to this clever book! While King Kong scales apartment buildings, his little cousin Junior simply lives in one with his cat Bernice. This humorous book comically compares the two using Mark Teague's signature illustrations and wit. When Bernice becomes stuck in a tree, Junior discovers you don't need to be King Kong to be a hero.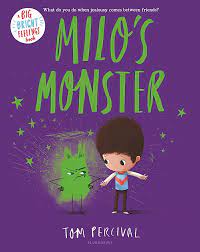 Milo's Monster by Tom Percival
When a new girl named Suzi moves to Milo's neighborhood and starts hanging out with his best friend Jay, he grows jealous. His feelings manifest into a green monster who confirms that Jay and Suzi are having more fun without him leading Milo to avoid them. When Suzi talks with Milo about how much Jay misses him, he realizes he has let his jealousy get the best of him. He apologizes and the three become good friends. Changing friendships is extremely challenging and this story does a good job of showing how helpful it is to talk to our friends about our feelings instead of letting our insecurities overwhelm us.
Way Past Jealous, 2021
(Ages 3 and up)
Jealous that her classmates and teacher like Debby's drawing better than hers, Yaz allows this to ruin her day and strain her friendship with Debby. After sharing her frustration and regrets with her dad, Yaz feels better and finds a way to make amends. Buy It Here
Almost Always Best Best Friends by Apryl Stott, 2022
(Ages 4 and up)
The delicate dynamics of friendship are skillfully expressed in this charming story.
Poppy and her best friend Clementine do everything together, so naturally Poppy grows jealous when Clementine plays at Georgia's house one day. I absolutely love how Poppy's dad helps her process her envious feelings and role plays how to talk to her friend. When Poppy finally meets Georgia, she realizes it is even more fun to all be friends together.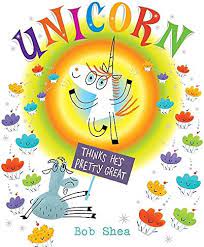 Unicorn Thinks He's Pretty Great by Bob Shea
(Ages 4 and up)
Goat was feeling pretty good about himself until Unicorn moved to town. Everything about Unicorn seems spectacular until Goat actually talks to Unicorn and finds Unicorn isn't as happy as he appears and he actually admires many of Goat's traits. This is one silly story that also packs a punch with an uplifting message in self-esteem.
Boxitects by Kim Smith, 2020
(Ages 4 and up)
Meg is excited to attend maker school and further develop her impressive skills of building with boxes. When she meets Simone, a fellow boxitect, however, she becomes jealous of the new student and dismayed when they are forced to work as a team. After a failed experiment, the two engineers realize they both have valuable skills and can do better when working together.⠀⠀⠀⠀⠀⠀⠀
Instructions on how to build a "Boxitect Tunnel" and "Boxitect Castle" are included in the back and inspired my children to build their own creations!
Buy It from Amazon Buy from Bookshop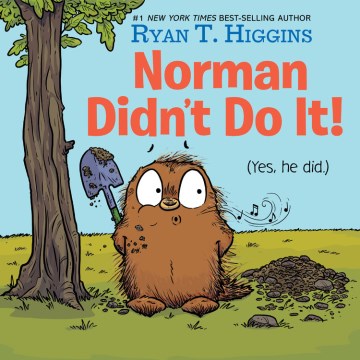 Norman Didn't Do It! (Yes he did) by Ryan T. Higgins, 2021
(Ages 4 and up)
Norman is very happy with his life. He spends his days playing with his best friend Mildred who happens to be a tree. When a new sapling sprouts up, however, things get complicated. Norman grows envious of the budding friendship between the trees and sneakily removes the interloper. Racked with guilt, he makes amends and realizes things can be even more fun with a group of three.
Expressive illustrations are laugh-out-loud funny and many readers will relate to Norman's feelings of jealousy. While this book is absolutely hysterical, Ryan T. Higgins also skillfully captures the delicate emotions present when a new person is introduced into an established friendship of two making this an excellent read aloud choice for home and classroom libraries.
Unicorn and Horse by David W. Miles; illustrates by Hollie Mengert, 2018
(Ages 4 and up)
Poor plain Horse can't compete with the magnificent Unicorn and grows jealous of his glamour. When Unicorn is stolen by robbers, however, Horse puts his envy aside and bravely chases after the thieves. The illustrations particularly shine in this magical friendship story.
You May Also Like: