ATTENTION TEACHERS AND PARENTS, I have 5 NEW books that you are going to want to check out ASAP.
These entertaining and eye-catching reads are not only engaging, but can provide the perfect conversation starters for classroom connections such as writing, word-play, and elements of social emotional learning.
*This post contains affiliate links.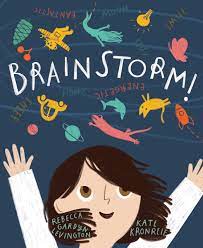 Brainstorm by Rebecca Gardyn Levington; illustrated by Kate Kronreif, 2022
Anyone who teaches writing is going to want to get their hands on this gem! While sitting in her classroom, a young girl experiences writer's block. Using a metaphor of a storm, the reader witnesses drops of ideas rain in, then nouns, verbs, and adjectives swirl around until she is finally struck with a lightning bolt of an idea and finds a flood of possibilities. This book is so well done and perfect for introducing writing units. It even has several great writing prompts in the back!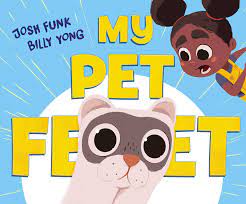 My Pet Feet by Josh Funk; illustrated by Billy Yong, 2022
Oh my goodness, this book is so much fun! Filled with tons of amusing details, this comical story stars a young girl who wakes up to discover the letter "R" has gone missing. Her entire world turns upside down as everything around her transforms due to the missing letter. Go-carts become go-cats, friends become fiends, and, worst of all, her adorable pet ferret has become a pair of feet. Each changed word is highlighted in purple and my kids loved identifying what the original word should have been. Complete with a satisfying ending, this clever story is a joy to read aloud.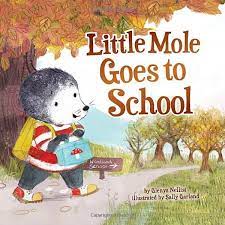 Little Mole Goes to School by Glenys Nellist; illustrated by Sally Garland, 2022
It's the first day of school and Little Mole longs to be like his classmates. He wishes he had big ears like Little Hare to hear better, sharp eyesight like Little Squirrel, and a lovely singing voice like Little Lark. He soon discovers, however, that we all have our unique talents that help us shine. It's easy to feel insecure in school and I love how this book reinforces the message that we are all good at different things and that's okay.
This sweet story is further enhanced with fun facts about the animals featured in the book and a note to adults for helping anxious children start school.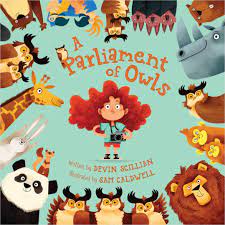 A Parliament of Owls by Devin Scillian; illustrated by Sam Caldwell, 2022
From a shiver of sharks to an embarrassment of pandas and a flutter of butterflies, I find collective nouns to be fascinating! Using rollicking rhymes and eye-catching illustrations, this story skillfully introduces groups of animals as a girl puts together a beastly photo shoot.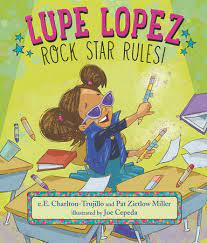 Lupe Lopez Rock Star Rules! by e.E. Charlton-Trujillo and Pat Zietlow Miller; illustrated by Joe Cepeda, 2022
Lupe Lopez excitedly saunters into kindergarten ready to show off her rock star drumming skills and collect tons of fans. Instead, she only succeeds in breaking several rules and putting off other kids with her arrogance. She soon learns that following the rules is the cool thing to do in school, friends are better than fans, and that she can still show off her Rockstar ways after school.
We played pickle ball this morning and are visiting friends tomorrow. Have a good weekend!
You May Also Like: