Books are the perfect way to ignite little minds and inspire children to put their ideas to paper. From stories featuring children demonstrating their own creativity or perseverance through the writing process to tales providing writing prompts, the following books are perfect for budding authors!
*This post contains affiliate links.
A Squiggly Story by Andrew Larsen; illustrated by Mike Lowery, 2016
(Ages 4 and up)
When a young boy yearns to write a story like his big sister, she encourages him to start with a letter. He jots down the letter I and from that one straight line, grows a tale full of imagination. I adore how this story builds children's confidence in their ability and encourages them to create.
Also An Octopus by Maggie Tokuda-Hall; illustrated by Benji Davies, 2016
(Ages 4 and up)
This story is the perfect combination of inspiration and fun with a clever format that will draw children in. The book begins with an unseen narrator informing the reader, "Every story starts the same way…with nothing." Writing can be an overwhelming process for many children and I absolutely love this gentle reminder that anyone can tell a story and that it can be about anything. The story continues with formulating a character, providing a problem that must be solved, and an exciting resolution.
All the story elements are presented in a comical engaging format that is sure to spark kids' imaginations.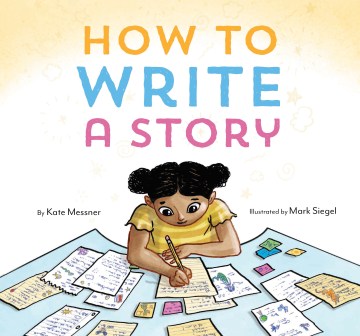 How to Write a Story by Kate Messner; illustrated by Mark Siegel, 2020
(Ages 5 and up)
Using a "how to" format, this clever story takes children through the writing process in a clear and engaging way. From searching for inspiration to creating a setting, characters, a problem, and a solution, readers will delight in following a young girl as she creates a thrilling story full of imagination. The colorful illustrations highlight each of the girl's ideas drawing the reader in while the text lays out each step in a logical way that will get children excited to start writing their own stories!
I love this book so much that I bought a second copy to donate to my children's school library.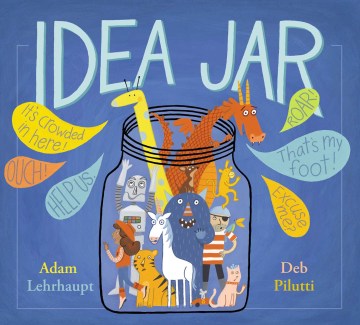 Idea Jar by Adam Lehrhaupt; illustrated by Deb Pilutti, 2018
(Ages 4 and up)
The ingenious teacher in this book displays a glass jar filled with various ideas to inspire his students to write. The magic of stories is experienced as the ideas come to life in the diverse classroom only to be tamed by the students when they create their own class story. This book belongs in every classroom library and is sure to inspire lots of inventive stories from children.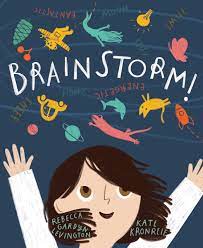 Brainstorm by Rebecca Gardyn Levington; illustrated by Kate Kronreif, 2022
Anyone who teaches writing is going to want to get their hands on this gem! While sitting in her classroom, a young girl experiences writer's block. Using a metaphor of a storm, the reader witnesses drops of ideas rain in, then nouns, verbs, and adjectives swirl around until she is finally struck with a lightning bolt of an idea and finds a flood of possibilities. This book is so well done and perfect for introducing writing units. It even has several great writing prompts in the back!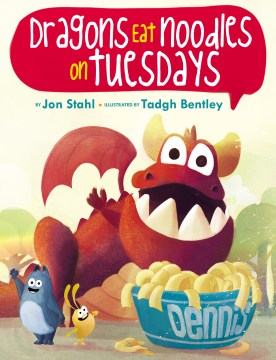 Dragons Eat Noodles on Tuesdays by Jon Stahl; illustrated by Tadgh Bentley, 2019
(Ages 4 and up)
I don't know who loves this book more, my kids or me! When two monsters argue over how to tell a story, their imaginations come to life in a unique tale featuring a hungry dragon and a brave damsel. This is a fantastic story to inspire future writers. Teachers and parents are not going to want to miss this one!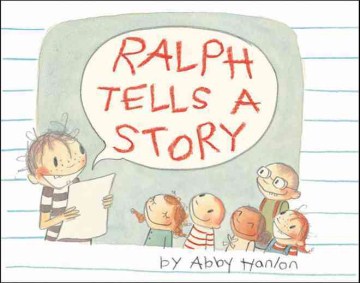 Ralph Writes a Story by Abby Hanlon, 2012
(Ages 5 and up)
Anyone who has ever had writer's block will relate to this terrific tale! Ralph wants to write a story, but can't think of a single thing to write about. With the help of his friends, he realizes that even the smallest of moments can become the most sensational stories!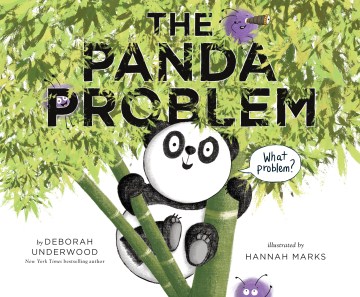 The Panda Problem by Deborah Underwood; illustrated by Hannah Marks, 2019
(Ages 4 and up)
is my new favorite book to teach children about parts of a story. When a narrator attempts to tell the story of a panda with a problem, the main character refuses to cooperate arguing that he has a carefree life with no difficulties. Soon, however, the panda begins taking over the story creating problems for the narrator.
The storyline is quite comical and is sure to inspire budding writers to grab their pencils and start creating their own imaginative tales!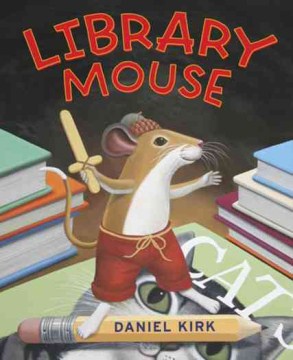 Library Mouse by Daniel Kirk, 2007
(Ages 4 and up)
This adorable story follows a mouse named Sam who lives in a school library. By day he loves hearing the librarian read stories and by night, he roams the shelves finding his favorites. When Sam decides to become an author, he leaves tiny books for the students to find. In a sweet twist, Sam inspires the students to become authors themselves devoting an entire book shelf to local student authors.
This book could not be cuter and it's the perfect inspiration for starting a "local author" shelf in a school or home library to give children confidence in writing their own stories.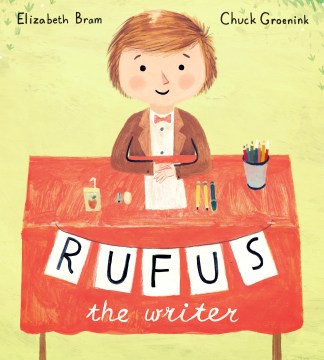 Rufus The Writer by Elizabeth Bram; illustrated by Chuck Groenink, 2015
(Ages 4 and up)
Instead of opening a lemonade stand, Rufus decides to open a story stand! Inspired by his friends and all the goings on around him, he creates unique stories to trade with others. This story is not only delightful, but an excellent example of how one can find story ideas all around them. Kids may even want to create their own story stands after reading this charming book.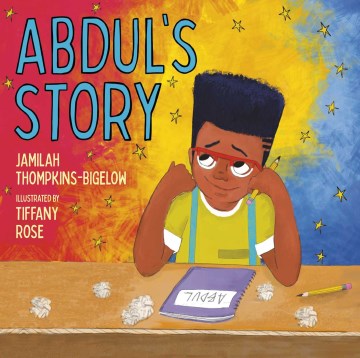 Abdul's Story by Jamilah Thompkins-Bigelow; illustrated by Tiffany Rose, 2022
(Ages 5 and up)
Abdul loves to tell stories, but when it comes to writing them down, he just can't do it. The spelling is too hard, he still has trouble remembering which way a "b" and "d" goes, and his paper always ends up with too many smudge marks from his eraser. When an author comes to visit his classroom, however, he inspires Abdul to write all of his thoughts down even if the result is messy. With the author's encouragement, Abdul is able to gain the confidence to continue working on his stories and sharing them with the world.
After witnessing my own son's struggles with spelling and frustration with writing, this story really touched my heart. It's a great reminder that we have the ability to empower kids to work through the obstacles they encounter and help them accomplish their dreams. With its important lesson in empathy and understanding that people can learn in different ways, this is an essential book for classrooms.
Dear Dragon by Josh Funk; illustrated by Rodolfo Montalvo, 2016
Blaise Dragomir and George Slair have been assigned as pen pals for a school project. Although each is a reluctant writer, they are surprised by how much they enjoy writing to each other. Unbeknownst to them, however, is that Blaise is a dragon and George is a boy!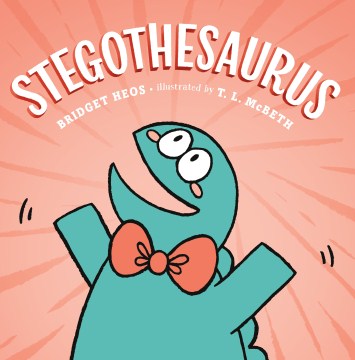 Stegothesaurus by Bridget Heos ; illustrated by T.L. McBeth, 2018
(Ages 4 and up)
The protagonist is no ordinary dinosaur. He is a Stegothesaurus and loves using synonyms to describe the world around him. This book is a wonderful way to introduce some great vocabulary to children as well as the concept of a thesaurus. Teachers are going to love using this story to inspire their students to use new and different language in their writing.
The comical illustrations and clever storyline make this a fabulous read aloud! Do not walk, stroll, or saunter to pick up this book. RUN!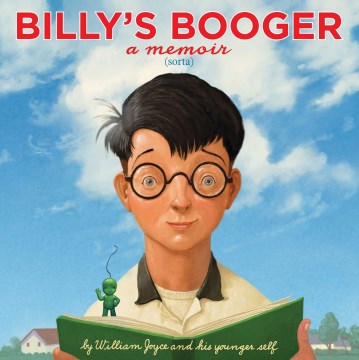 Billy's Booger: A Memoir by William Joyce, 2015
(Ages 5 and up)
Prepare for a fit of giggles while reading this wildly funny and surprisingly heartening story! When his school librarian holds a book writing contest, Billy can't wait to start writing! His hilarious story told from the point of a booger is cleverly inserted into the picture book. While initially disappointed he doesn't win any prizes, he is thrilled to discover his book becomes the most checked out story from the library.
This book could not be more fun! My students could not get enough of it, when I shared it in my library and it left them excited to start creating their own imaginative tales!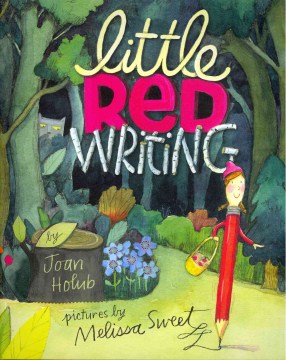 Little Red Writing by Joan Holub; illustrated by Melissa Sweet, 2013
(Ages 6 and up)
Full of humorous puns, this comical fractured fairy tale is such a fun way to introduce children to various elements of writing. They will love following Little Red, a pencil, who travels through her school running into descriptive adjectives, avoiding run-on sentences, and bravely facing the big bad pencil sharpener!
What Do You Do With an Idea by Kobi Yamada, 2014
(Ages 5 and up)
This New York Times best-selling book teaches children that if they nurture their ideas, they can grow into amazing things and change the world. To make this lesson more tangible, an idea is personified as an egg that a little boy cares for until it grows and blossoms. Beautiful illustrations fill the pages and the text brings home the notion that hard work and perseverance can lead to great things.
I also highly recommend the other books in this series What Do you Do With a Problem (2016) and What Do You Do With a Chance (2018).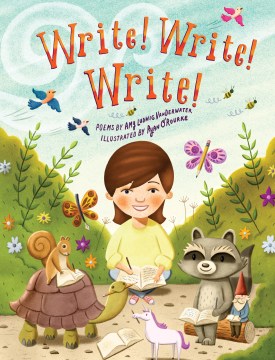 Write! Write! Write! by Amy Ludwig VanDerwater; illustrated by Ryan O'Rourke, 2020
(Ages 6 and up)
This clever book contains a myriad of poems that both celebrate writing and inspire children to create their own pieces. A variety of lyrical formats are included making this a good introduction to poetry while the subject matter is an excellent way to discuss the writing process.
CHAPTER BOOKS
Cat Kid Comic Club by Dav Pilkey, 2020
This hysterical new series stars a cat and his sidekick who form a club to teach a class of young frogs how to make a comic. While it is completely zany, it is also packed with kid appeal and helpful advice about the creative process.
The parent advising the club is initially shocked and disappointed with some of the ridiculous story lines the students come up with, but he comes to understand that kids need a little freedom to create and explore topics that interest them. With a variety of comic formats and inspirational ideas, I have no doubt that this humorous graphic novel will motivate budding writers to pick up their own pencils and get writing!
My son could not put this book down and it had our entire family laughing out lou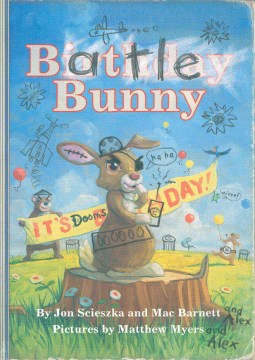 Battle Bunny by Jon Scieszka and Mac Barnett; illustrated by Matthew Myers, 2013
(Ages 6 and up)
This unique story is absolutely hilarious and perfect for reluctant readers and writers. A boy named Alex has been gifted a sweet book entitled Birthday Bunny, which he quickly transforms into Battle Bunny with a few comical additions of his own. While I don't ever encourage writing in a book, it could be a fun writing prompt to provide children with a bland paragraph and let them edit it into a more exciting story.
INTERACTIVE JOURNALS AND WORK BOOKS
I absolutely adore these two interactive journals from Wee Society that encourage children to write! Their fantastic fill-in journals combine colorful pictures with amusing prompts to create an incredible keepsake for children. Two of our favorites include: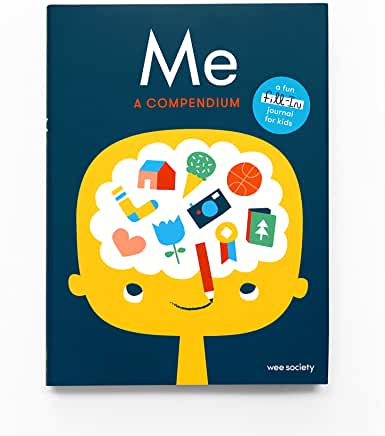 Me: A Compendium
(ages 4 and up) invites children to note things that they love, dreams they have for the future, and impressive things only their imaginations can come up with!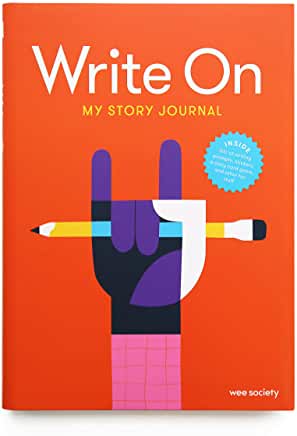 Write On: A Story Journal
(Ages 6 and up) is filled with silly, fun prompts to encourage children to reflect on things they like, create tall tales, make comics, write letters, and so much more.
Buy It Here
Give This Book a Title: Over 100 Activities to Kick-Start Your Creativity by Jarrett Lerner, 2020
(Ages 5 and up)
Holy moly, do my kids love this book! With pages packed with
instructions on how to draw and open-ended prompts to stimulate the imagination, I love this book too! It has been a HUGE hit with our family and I've given it as a gift for three other birthdays. With tons of kid appeal, it is a great way to encourage kids of a variety of ages to create. We also love the companion book Give This Book a Cover!
Adventures in Cartooning (series) by James Sturm, 2009
Part entertaining story, part instruction manual, this book is all fun! A helpful elf shows an artistic princess how to create her own comic with an amusing adventure! This is another of my favorite gifts for kids.