Brimming with adorable bunnies and colorful eggs, these enchanting stories will engage and delight children. Whether snuggling up with a loved one or reading to a group of children, there is a little something here for everyone.
*This post contains affiliate links.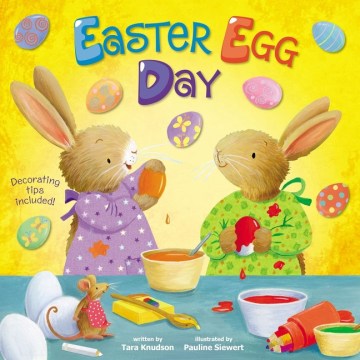 Easter Egg Day by Tara Knudson, illustrated by Pauline Siewert, 2020
(Ages 2 and up)
Complete with dying instructions and a glittery cover, this lively board book is the perfect way to review colors and introduce little ones to the tradition of Easter egg hunts!
Bunny Roo I Love You by Melissa Marr, illustrated by Teagan White
(Ages 2 and up)
The incredible bond between parent and child is beautifully captured in this charming story. The loving text follows a narrator who compares their child to a variety of animals while the vintage style illustrations provide a classic feel that will attract multiple readings.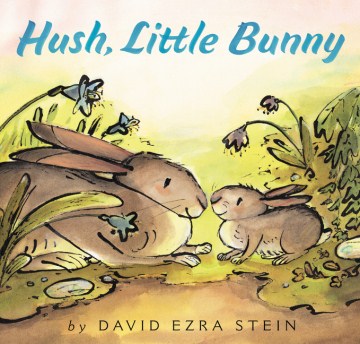 Hush Little Bunny by David Ezra Stein, 2019
(Ages 2 and up)
This sweet play on the song "Hush Little Baby" stars a doting father who promises to love and reassure his baby bunny through all of life's ups and downs. The melting snow and budding flowers make this an excellent spring-time story to share while cuddling with a little one.
Guess How Much I love You by Sam McBratney, 1994
(Ages 2 and up)
This heartwarming story about the unconditional love between a parent and child is an absolute must-have! We received the pop-up edition during my baby shower and it was by far one of my favorite books to read with my children.
We're Going on an Egg Hunt by Laura Hughes, 2017
(Ages 2 and up)
Following the same format as We're Going on a Bear Hunt, this book features four adorable bunnies on an egg hunt. The cheerful illustrations contain lift-the-flaps to reveal hidden eggs while the flowing rhymes are action packed and perfect for acting out while reading aloud.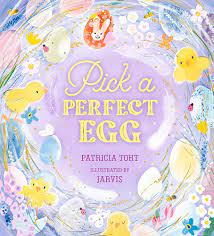 Pick a Perfect Egg by Patricia Toht, illustrated by Jarvis, 2023
(Ages 3 and up)
This beautifully illustrated gem takes readers through the steps of decorating Easter eggs from prepping them to dying them, and even adding special accents like stickers or jewels. The book concludes with an egg-citing Easter Egg Hunt that captures the joy of this treasured tradition. This timeless story is one I know we will be rereading for many years to come!
The Little Rabbit by Nicola Killen, 2019
(Ages 3 and up)⠀⠀⠀⠀⠀⠀⠀⠀⠀
When a young girl and her stuffed bunny venture outside on a rainy day, they are met with a magical breeze that breathes life into the bunny. When the rabbit hops away, the girl bravely follows and is met with adventure.
Die-cut windows and embossed gold foil are sprinkled throughout the mostly black, white, and yellow illustrations adding to the whimsy of this adorable book. This charming story about the bond between a child and her special toy is ideal for Easter and all year long!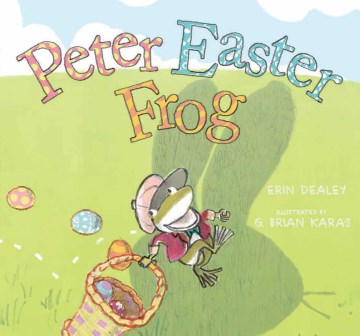 Peter Easter Frog by Erin Dealey, illustrated by G. Brian Karas, 2021
(Ages 3 and up)
Move over Easter Bunny, Peter Easter Frog is here and he's ready to hop into the Easter spirit by sharing eggs with all his friends. Inspired by the lyrics from "Peter Cottontail" the bouncy rhymes follow Peter as he encounters a group of Easter-loving animals who join in on his fun.
Egg by Kevin Henkes, 2017
(Ages 3 and up)
A soft, pastel palette sets the mood for this simple, but sweet story of acceptance. When three birds hatch from eggs, they are surprised to discover the fourth egg in their nest is an alligator. While initially frightened, they eventually befriend the alligator creating a new family. With its concise text using only a few words and its mysterious ending, children have the freedom to add their own narration to the story.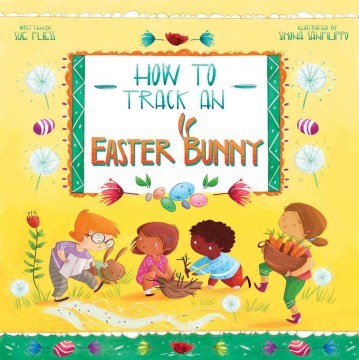 How to Track An Easter Bunny by Sue Fliess, illustrated by Simona Sanfilippo, 2019
(Ages 3 and up)
Filled with flowing rhymes, bright colors, and inspiration for a fun holiday activity, this story is a great choice for a read aloud. While the story follows a group of diverse children building a nest for the Easter Bunny, an author's note informs readers of the history of the bunny. According to the text, one of the original versions of the Easter Bunny came from Germany where children would build nests for this special springtime bunny to lay eggs. My kids had a blast creating their own nests after reading this one!
Bunny's Book Club by Annie Silvestro; illustrated by Tatjana Mai-Wyss, 2017
(Ages 4 and up)
Bunny loves listening to storytimes held outside the library, but when the air turns cool and storytimes are moved indoors, Bunny must come up with a plan! This quiet celebration of books and reading could not be more charming!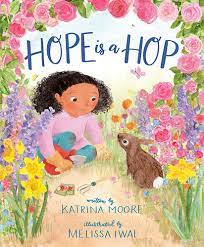 Hope is a Hop by Katrina Moore, illustrated by Melissa Iwai, 2023
(Ages 4 and up)
This moving story skillfully uses lyrical language and mesmerizing illustrations to link hope with a resilient attitude and a new perspective. A young girl excitedly plants a garden, but is met with frustration when a troublesome rabbit continues to eat her seeds. When she follows the bunny and makes a surprising discovery, she has a new outlook that allows her to hope again. With its themes of new beginnings, growth, and rebirth, this uplifting story is an excellent spring or Easter read aloud!
The Good Egg by Jory John; illustrated by Pete Oswald, 2019
(Ages 4 and up)
An adorable egg strives to be perfect and helpful in every way despite his naughty crate mates. When the pressure of being "the good egg" causes him to literally crack up, he realizes he needs a little self-care. This amusing book is an excellent reminder that no one is perfect and they shouldn't have to be!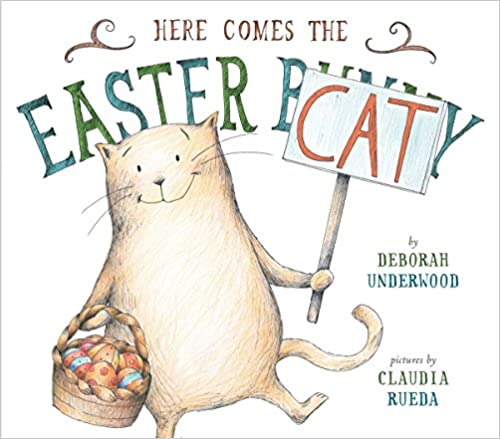 Here Comes the Easter Cat by Deborah Underwood; illustrations by Claudia Rueda, 2014
(Ages 4 and up)
This comical series stars a feisty feline who communicates with readers by holding up funny signs. In this installment, Cat attempts to take on the job of playing Easter Bunny, but his naps get in the way. In a delightful twist, Cat displays an act of kindness to help the real Easter Bunny. This charming book is always a hit with my kids and students.
You May Also Like:
---