Who is ready for Easter? I love filling my kids' Easter baskets each year with arts and crafts materials, bubbles, a spring outfit, and, above all else, books!
I've rounded up our favorite spring-themed activity books and read alouds that are the perfect addition to any Easter basket. So what are you waiting for? Hop to it and have fun reading!
*This post contains affiliate links.
ACTIVITY BOOKS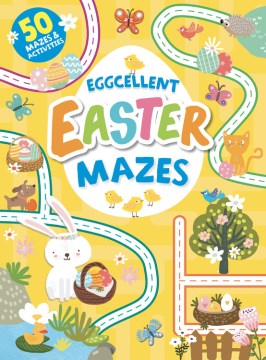 Eggcelent Easter Mazes by Clever Publishing, 2021
(Ages 3 and up)
With its myriad of spring-time scenes, little ones will love completing these engaging mazes! Mazes are a great way to effortlessly help children boost their problem-solving skills, fine tune their fine-motor control, and build their confidence. Plus, they are a ton of fun!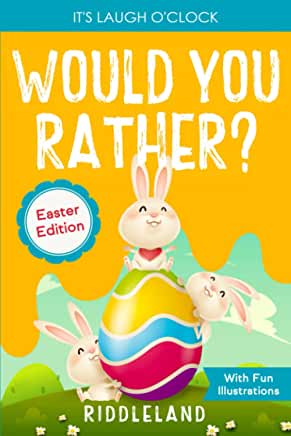 Would You Rather? Easter Edition by Riddleland, 2022
(Ages 4 and up)
Part game, part conversation starter, this engaging book has a multitude of comical scenarios for kids to choose from. "Would you rather wear a pair of shoes made from Easter eggs OR wear socks made from cotton balls?" Since each question has the potential to prompt an engaging discussion, this is a good choice for sharing while relaxing after sorting through Easter baskets.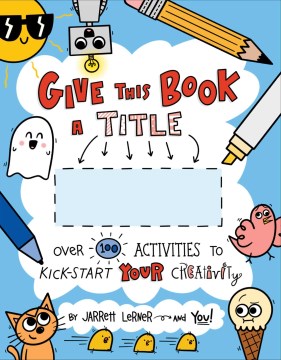 Give This Book a Title: Over 100 Activities to Kick-Start Your Creativity by Jarrett Lerner, 2020
(Ages 5 and up)
This may not be Easter-themed, but holy moly, do my kids love this book! With pages packed with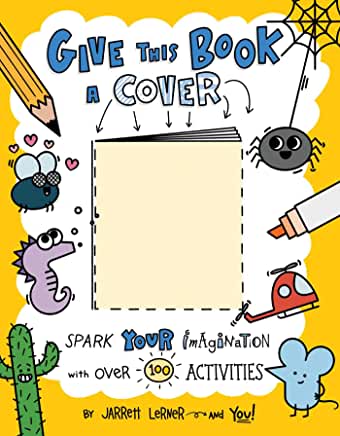 instructions on how to draw and open-ended prompts to stimulate the imagination, I love this book too! It has been a HUGE hit with our family and I've given it as a gift for three other birthdays. With tons of kid appeal, it is a great Easter basket filler!
This year, I'm sharing the companion book Give This Book a Cover!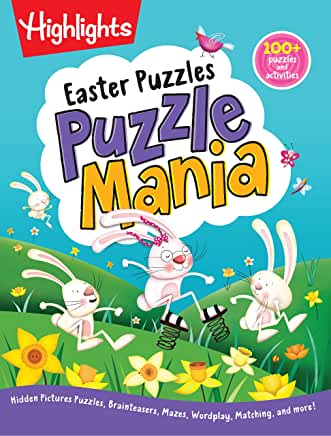 Easter Puzzles Mania by Highlights Press
(Ages 6 and up)
We are huge fans of Highlights magazine, so I couldn't resist adding this entertaining book of puzzles to our baskets too! Packed with colorful mazes, brainteasers, and hidden picture searches, I know this one will keep my kids engaged and happy!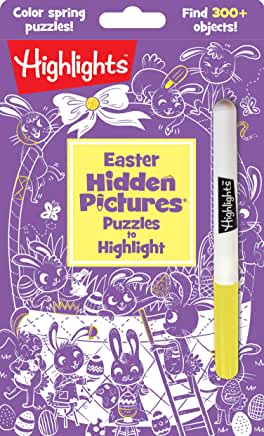 Easter Hidden Pictures Puzzles to Highlight by Highlights Press
(Ages 5 and up)
My kids can't get enough look-and-finds, so I have no doubt this will be a huge hit with them. A multitude of Easter and spring scenes are included with objects hidden within each one. All of the pictures are purple and white instead of full color adding more of a challenge. A yellow highlighter is included to capture the hidden items.
Easter Eggstravaganza Mad Libs by Roger Price and Leonard Stern
(Ages 6 and up)
Mad Libs is not only a fun-filled activity, it is an excellent way for children to practice their understanding of nouns, verbs, and adjectives. I can't wait for all the silly stories our family comes up with for this one!
⠀⠀⠀⠀⠀⠀⠀⠀⠀
BOARD BOOKS AND PICTURE BOOKS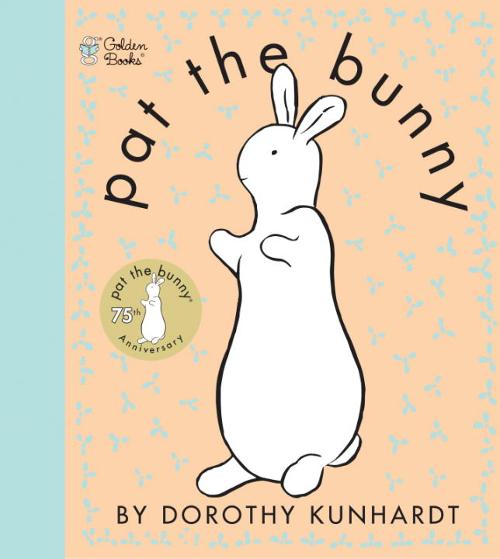 Pat the Bunny by Dorothy Kunhardt (1940)
(Ages 0 and up)
This classic story has withstood the test of time for a reason. Babies and toddlers (and even big kids!) are all about the sensory experience. This interactive gem invites readers to follow the children in the book touching different surfaces, lifting flaps, and engaging in a variety of different ways.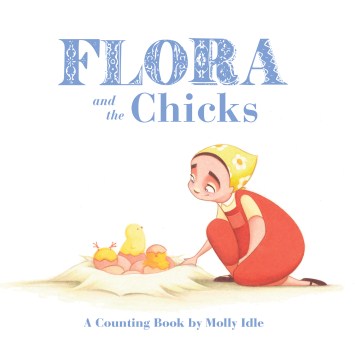 Flora and the Chicks by Molly Idle, 2017
(Ages 2 and up)
I just adore award-winning author and illustrator Molly Idle's creations. Her beloved character, Flora, finds a nest of hatching eggs in this delightful board book. The fold-out pages follow Flora as she juggles the growing number of chickens emerging from the nest. Flora is a natural ballerina and she gracefully bends, lunges, and dips as she makes room for more chicks. The almost wordless format allows little ones to create the story themselves as well as work on counting skills.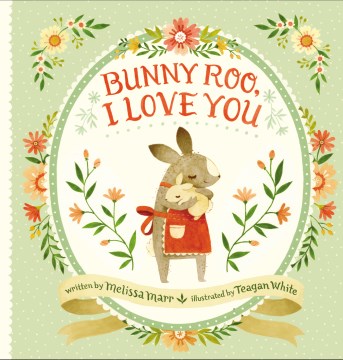 Bunny Roo, I Love You (2015) and Bunny Roo and Duckling Too (2021) by Melissa Marr; illustrated by Teagan White
(Ages 2 and up)
Both of these charming stories capture the unconditional love between a parent and child. The gentle text playfully compares a child to a variety of animals while the beautiful vintage-style illustrations give the books a timeless feel.
Buy Bunny Roo Here Buy Duckling Too Here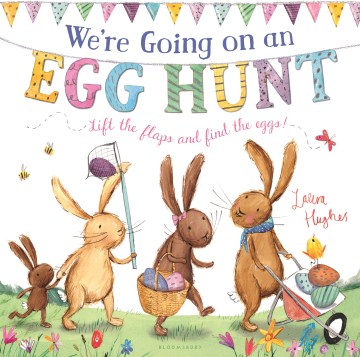 We're Going on an Egg Hunt by Laura Hughes, 2017
(Ages 2 and up)
Following the same format as We're Going on a Bear Hunt, this book features four adorable bunnies on an egg hunt. The cheerful illustrations contain lift-the-flaps to reveal hidden eggs while the flowing rhymes are action packed and provide the opportunity to act out while reading aloud.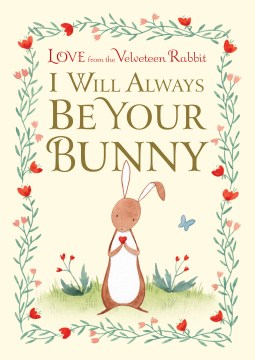 I Will Always Be Your Bunny by Frances Gilbert; illustrated by Julianna Swaney, 2019
(Ages 2 and up)
The Velveteen Rabbit is one of my favorite books from childhood, so when I saw this delightful gift book, I just had to get it for my daughter. Its small size makes it perfect for little hands to pour through the sweet illustrations. The uplifting rhymes assure children that they will always be cared for and loved making this comforting tale a true treasure.
The Little Rabbit by Nicola Killen, 2019
(Ages 3 and up)⠀⠀⠀⠀⠀⠀⠀⠀⠀
When a young girl and her stuffed bunny venture outside on a rainy day, they are met with a magical breeze that breathes life into the bunny. When the bunny hops away, the girl bravely follows and finds adventure.
Die-cut windows and embossed gold foil are sprinkled throughout the mostly black, white, and yellow illustrations adding to the whimsy of this adorable book. This charming story about the bond between a child and her special toy is an excellent choice for Easter and all year long!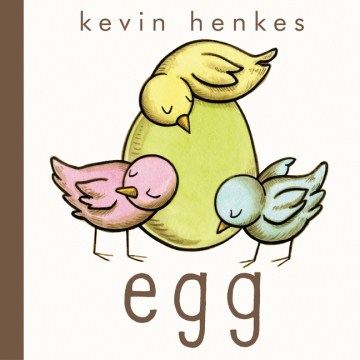 Egg by Kevin Henkes, 2017
(Ages 3 and up)
A soft, pastel palette sets the mood for this simple, but sweet story of acceptance. When three birds hatch from eggs, they are surprised to discover the fourth egg in their nest is an alligator. While initially frightened, they eventually befriend the alligator creating a new family. With its concise text using only a few words and its mysterious ending, children have the freedom to add their own narration to the story.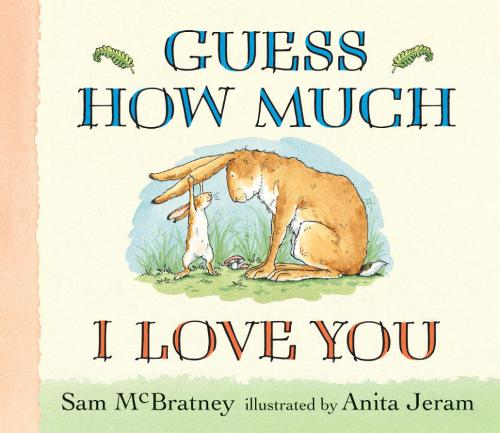 Guess How Much I love You by Sam McBratney, 1994
This heartwarming story about the unconditional love between a parent and child is an absolute must-have! We received the pop-up edition during my baby shower and it was by
far one of my favorite books to read with my children.
The accompanying plush bunny also makes the perfect addition to Easter basket and bedtime cuddles!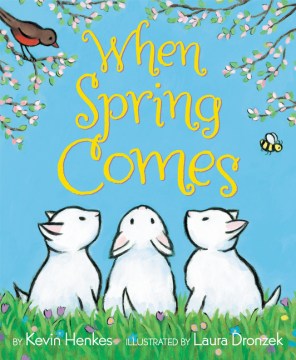 When Spring Comes by Kevin Henkes; illustrated by Laura Dronzek, 2016
(Ages 3 and up)
Simple, poignant text paired with bright, beautiful illustrations make this the perfect book to introduce spring to preschool age children. Kevin Henkes eloquently describes the changes children will see around them during the transformation from winter to spring. Noting characteristics of winter and spring provides the opportunity to have children enter a conversation comparing and contrasting the two seasons.
The Good Egg by Jory John; illustrated by Pete Oswald, 2019
(Ages 4 and up)
An adorable egg strives to be perfect and helpful in every way despite his naughty crate mates. When the pressure of being the good egg causes him to literally crack up, he realizes he needs a little self-care. This amusing book is an excellent reminder that no one is perfect and they shouldn't have to be!
Bunny's Book Club by Annie Silvestro; illustrated by Tatjana Mai-Wyss, 2017
(Ages 4 and up)
Bunny loves listening to storytimes held outside the library, but when the air turns cool and storytimes are moved indoors, Bunny must come up with a plan! This quiet celebration of books and reading could not be more charming!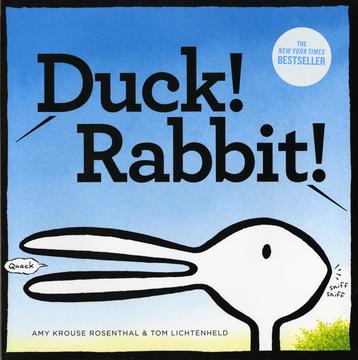 Duck Rabbit by Amy Krouse Rosenthal; illustrated by Tom Lichtenheld, 2009
(Ages 4 and up)
Using clever banter, two unseen narrators argue whether the illustrations in the book are of a duck or a rabbit. Set up as a visual puzzle, only the reader can decide what the drawings depict. This humorous book is a blast to read aloud and also offers a great lesson in perspective and point of view.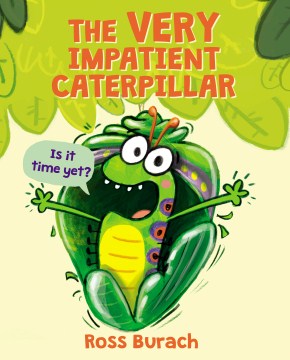 The Very Impatient Caterpillar by Ross Burach, 2019
(Ages 4 and up)
Ross Burach cleverly intertwines scientific terms like metamorphosis and chrysalis with a zany story about a caterpillar who seems to know nothing about the magical transformation caterpillars experience. This humorous read aloud is perfect for a lesson on patience and as an introduction into the life cycle of a butterfly.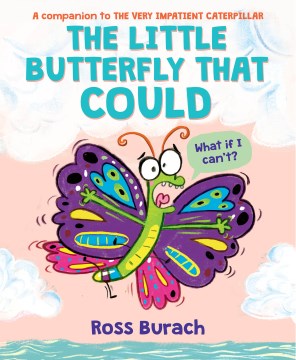 Pair this with the sequel, The Little Butterfly That Could (2021) that follows the newly transformed butterfly on his migration route. When he loses his way, he is encouraged by an optimistic whale to never give up.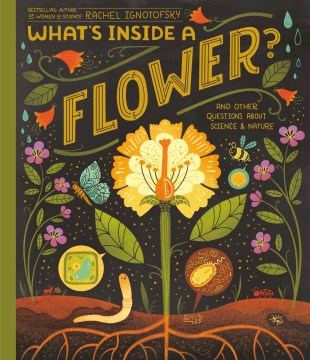 What's Inside a Flower? by Rachel Ignotofsky, 2021
(Ages 4 and up)
This gorgeous informational book teaches little nature lovers the ins and outs of flowers. With its eye-catching illustrations and fascinating facts, children are going to love learning about one of nature's showstoppers!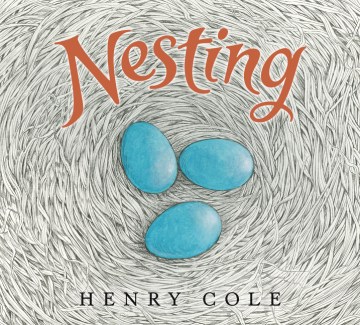 Nesting by Henry Cole, 2020
This stunning book uses Henry Cole's signature pen-and-ink artwork to showcase a new family of robins making a nest, protecting their babies, and preparing for winter. This informative book is an excellent read aloud for introducing food webs and animal science to children.
You may also like: