Filled with beautiful budding flowers, green grass, and rainy afternoons that end in rainbows, I absolutely love sharing books on this magical season with my children. Below is a list of our favorite books that celebrate spring!
*This post contains affiliate links. To read my full disclosure CLICK HERE.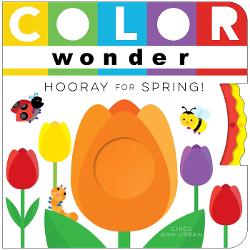 Hooray for Spring by Chieu Anh Urban, 2016
(Ages 0 – 3)
In this clever board book, children can turn a spinner to create colors! Using simple rhymes, each two-page spread greets an insect hovering around a different colored flower. The middle of the flower is an open circle. When children turn the spinners on the side, the opening fills with a color. There are two spinners to teach children that when two colors come together they can create a new color. This is such a fun and engaging way to teach colors and color mixing!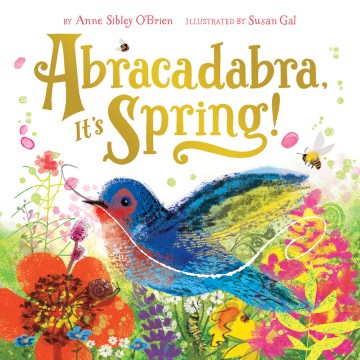 Abracadabra It's Spring! By Anne Sibley O'Brien; illustrated by Susan Gal, 2016
(Ages 2 and up)
Short rhyming text and fold-out pages reveal the magic of spring in this vibrant picture book. "Three blue eggs sit there matching. Open sesame! They start hatching." The beautiful illustrations brilliantly capture the thrilling transformation of nature during the spring season.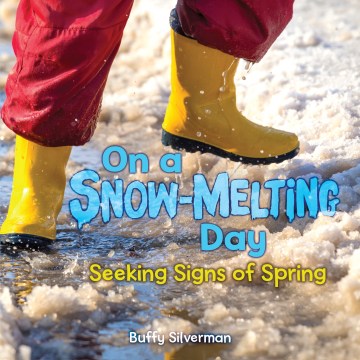 On a Snow-Melting Day: Seeking Signs of Spring by Buffy Silverman, 2020
(Ages 2 and up)
The combination of rolling rhymes, onomatopoeia, and striking photographs make this a fun read aloud for young children. This is a beautiful visual journey that is enhanced by additional information provided in the back matter including a glossary and notes on spring related topics. This delightful book could serve as inspiration for children to venture outside and look for their own signs of spring.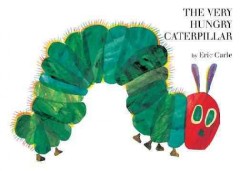 The Very Hungry Caterpillar by Eric Carle, 1969
(Ages 2 and up)
Eric Carle's illustrations shine in this classic that follows a caterpillar from birth to his transformation into a beautiful butterfly. This is a great way to review foods and days of the week with little children.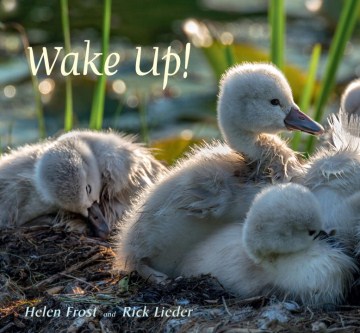 Wake Up! by Helen Frost; photographs by Rick Lieder, 2017
(Ages 2 and up)
Poetic text combined with gorgeous close-up photographs of insects, amphibians, birds, and mammals result in an incredible springtime nonfiction book for young children. The lyrical language contains several questions inviting children to identify the animals, making this perfect for storytimes. Little nature lovers will also enjoy the additional fun facts about each animal provided in the back.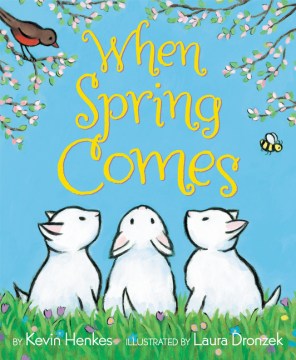 When Spring Comes by Kevin Henkes; illustrated by Laura Dronzek, 2016
(Ages 3 and up)
Simple, poignant text paired with bright, beautiful illustrations make this the perfect book to introduce spring to preschool age children. Kevin Henkes eloquently describes the changes children will see around them during the transformation from winter to spring. Noting characteristics of winter and spring provide the perfect opportunity to have children enter a conversation comparing and contrasting the two seasons.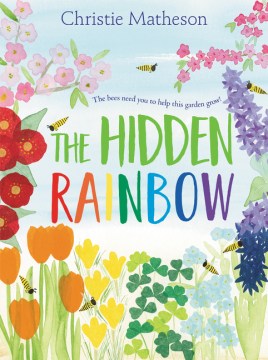 The Hidden Rainbow by Christie Matheson, 2020
(Ages 3 and up)
Oh, how I love Christie Matheson's interactive books. You can't go wrong with any of them and she has a few that are especially perfect for spring. In the Hidden Rainbow, children will delight in helping bees find vibrant flowers while adults will love how the educational elements of colors and numbers are effortlessly weaved into the text. This splendid book also provides a child friendly introduction to how bees pollinate.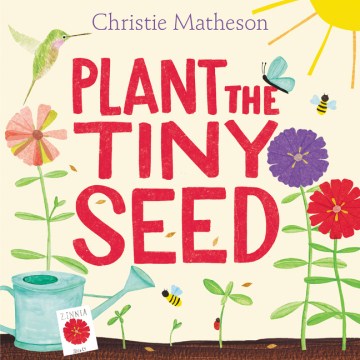 Plant the Tiny Seed by Christie Matheson, 2017
(Ages 3 and up)
This interactive book invites readers to grow a flower by wiggling their fingers to create rain, clapping to make the sun appear, and jiggling plants to scatter the seeds. This engaging picture book is great for storytimes and the author's note provides additional information to inspire children to plant their own gardens.
Buy It Here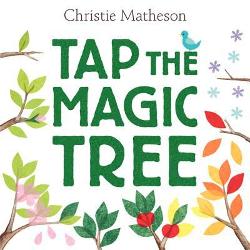 Pair this with another of Matheson's interactive books, Tap the Magic Tree to experience the captivating transformation of a tree through the seasons.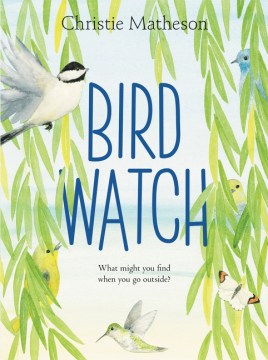 Bird Watch by Christie Matheson, 2019
(Ages 3 and up)
Gorgeous illustrations adorn the pages of this gem. Matheson invites readers to search for birds hidden among beautiful spreads of a forest in full bloom. Starting at ten, children count down the number of birds (and some insects and animals) they see. We were so inspired by this book, we decided to paint our own birdhouse in hopes of seeing even more birds in our backyard after reading this one!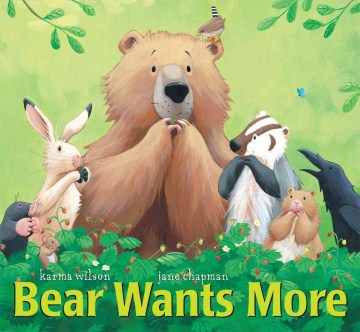 Bear Wants More by Karma Wilson and Jane Chapman, 2003
(Ages 3 and up)
I just love this charming series that follows a bear and his forest friends through various adventures during each season. In this installment, Bear wakes from his winter nap and is ravenous. He travels the woods in search of food and discovers a surprise party thrown by his friends. I just adore the old-fashion feel to this book and the flowing rhyming text that rolls off the tongue making this one of my favorite spring read alouds.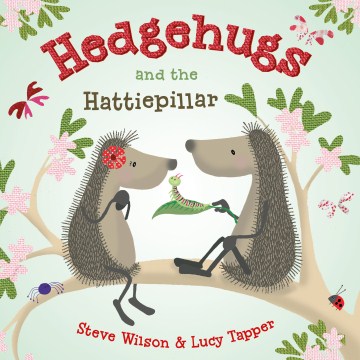 Hedgehugs and the Hattiepillar by Steve Wilson; illustrated by Lucy Tapper, 2016
(Ages 3 and up)
Horace and Hattie are two adorable hedgehogs who discover a caterpillar and observe its transformation into a butterfly. Inspired by its beauty, they attempt to become butterflies themselves. This story is full of whimsy and imagination and could not be sweeter.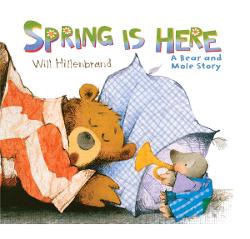 Spring is Here (Bear and Mole series) by Will Hillenbrand, 2011
(Ages 3 and up)
This amusing series stars two friends, Bear and Mole and their comical adventures together. In the first installment, Mole tries to arouse Bear from his long winter nap, but none of his techniques including door knocking, nose tickling, or horn playing work. He finally makes pancakes and the delicious smell wakes up Bear just as Mole falls asleep after his hard day's work. Filled with only a few words on a page, charming illustrations, and a cheerful story this book is perfect for young children.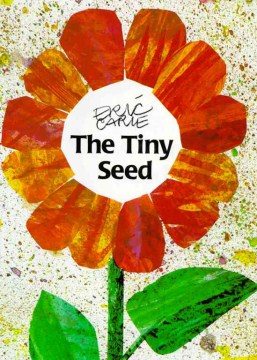 The Tiny Seed by Eric Carle, 1970
(Ages 3 and up)
Eric Carle's signature artwork shines in this engaging tale about the journey of a seed. Several seeds are spread during the windy fall season, but it is the smallest of seeds which survives several perils to grow into a large and beautiful flower. This classic has bright, vivid colors that pop off the page and the text opens up an interesting conversation about how seeds are spread.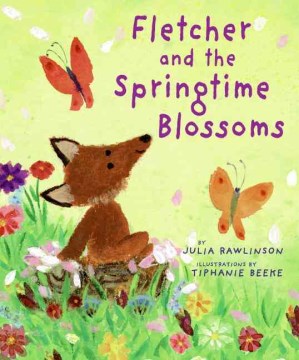 Fletcher and the Springtime Blossoms by Julia Rawlinson; illustrated by Tiphanie Beeke, 2009
(Ages 3 and up)
I just adore this beautifully illustrated series about a charming little fox and his adventures learning about various seasons. In this installment, he mistakes blossoms for snow and warns his woodland friends that spring is not quite here. When they discover the truth, however, they relish in the joy of the warmth and splendor of the new season.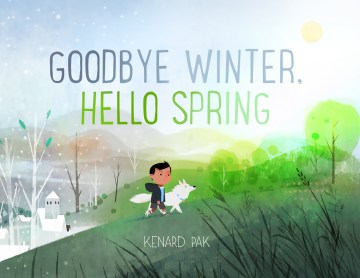 Goodbye Winter, Hello Spring by Kenard Pak, 2020
(Ages 3 and up)
Enchanting illustrations follow a boy as he greets a snow-filled night and then wakes to welcome in the sunshine and the beginning signs of spring. Since elements of both seasons are beautifully highlighted, this could be a good tool for comparing and contrasting winter and spring.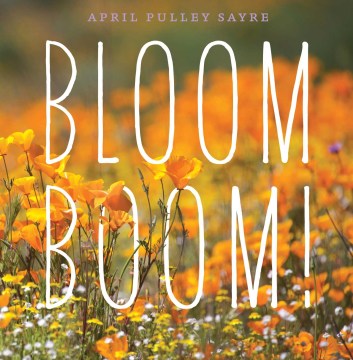 Bloom Boom! By April Pulley Sayre, 2019

(Ages 3 and up)
April Pulley Sayre's nature series featuring each season continues to blow me away with her stunning photography and lyrical text. In Bloom Boom! she celebrates the beauty spring brings with incredible bursts of colorful flowers. Additional information is provided in the back for curious children to learn more about these astonishing plants.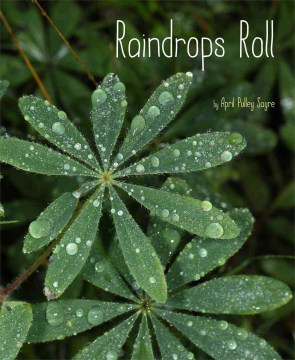 Another favorite from this series that is perfect for reading on those rainy spring days is Raindrops Roll. It uses gorgeous photographs and eloquent language to describe the water cycle.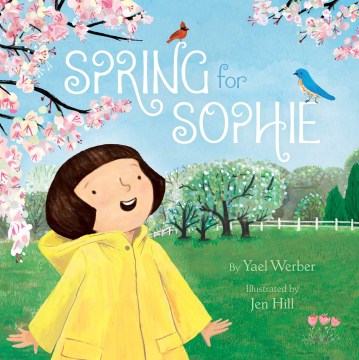 Spring for Sophie by Yael Werber; illustrated by Jen Hill, 2017
(Ages 4 and up)
I love books that inspire children to stop and take note of the world around them. Spring for Sophie by Yael Werber does just that. Lovely illustrations adorn this beautiful story that encourages children to use their senses to identify the changing seasons.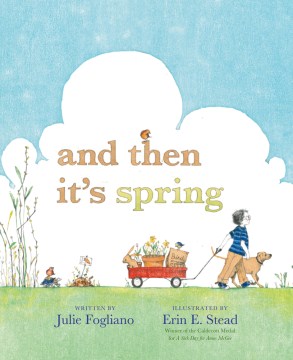 And Then It's Spring by Julie Fogliano; illustrated by Erin E. Stead, 2012
(Ages 4 and up)
This seemingly simple story follows a boy who anxiously awaits the seeds he planted at the end of winter to grow. Julie Fogliano expertly encapsulates the excruciating tediousness a child experiences while waiting for something. The amusing text is perfectly paired with award winner Erin Stead's clever artwork creating a standout picture book celebrating the onset of spring.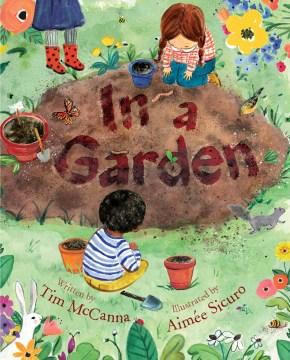 In a Garden by Tim McCanna; illustrated by Aimée Sicuro, 2020
(Ages 3 and up)
Brightly colored illustrations and lyrical rhymes introduce children to the variety of life existing in a garden. From earthworms to bees, every organism plays a role in the success of the lush ecosystem. The elegant rhymes gently touch on many aspects of the natural world such as insects' ability to camouflage and the life cycle of animals and plants all while sharing a delightful story about a community garden. With its charming pictures and rolling rhymes, this is an excellent read aloud for a spring-themed storytime.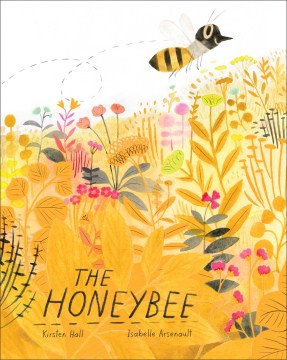 The Honeybee by Kirsten Hall; illustrated by Isabelle Arsenault, 2018
(Ages 4 and up)
Lively text and dazzling illustrations follow a bouncy bee through the seasons. Children will delight in the smiling, cartoony bee as he zooms through fields of flowers. This is a wonderful read aloud to inform children on the importance of bees.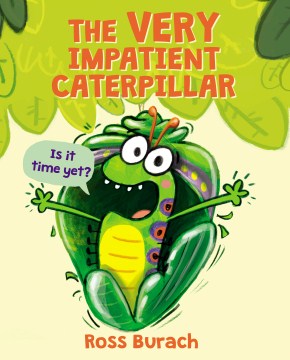 The Very Impatient Caterpillar by Ross Burach
(Ages 4 and up)
Ross Burach cleverly intertwines scientific terms like metamorphosis and chrysalis with a zany story about a caterpillar who seems to know nothing about the magical transformation caterpillars experience.
This humorous read aloud is perfect for a lesson on patience and as an introduction into the life cycle of a butterfly.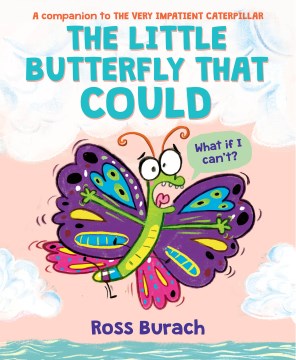 Ross Burach keeps the fun going in the sequel, The Little Butterfly That Could (2021). When an exasperated butterfly struggles to find his way on his migration route, he is reassured by an optimistic whale who encourages him to keep going.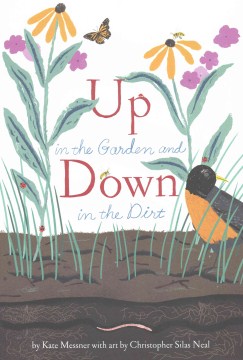 Up in the Garden and Down in the Dirt by Kate Messner; illustrated by Christopher Silas Neal, 2015
(Ages 4 and up)
This narrative nonfiction book gives children an inside view into the many insects and plants that reside above and below the ground. Beautifully illustrated and filled with poignant text, this informational picture book is a standout.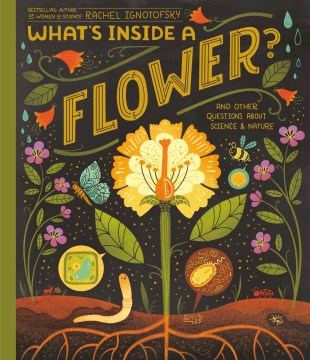 What's Inside a Flower? by Rachel Ignotofsky, 2021
(Ages 4 and up)
This gorgeous informational book teaches little nature lovers the ins and outs of flowers. With its eye-catching illustrations and fascinating facts, children are going to love learning about one of nature's showstoppers!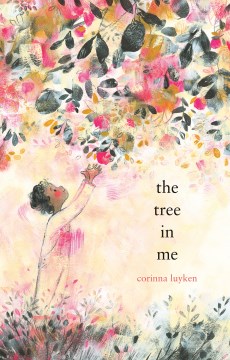 The Tree in Me by Corinna Luyken, 2021
(Ages 4 and up)
This breath-taking story follows a diverse group of children who connect with nature by comparing themselves to trees. The stunning illustrations combined with the lyrical text make this a truly beautiful book that is sure to be enjoyed by both children and adults.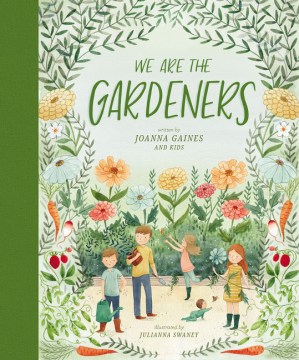 We Are the Gardeners by Joanna Gaines and Kids; illustrated by Julianna Swaney, 2019
(Ages 5 and up)
Our family was absolutely captivated by this sweet story and its gorgeous illustrations. Told from the children's point of view, the book shares the trials and tribulations of growing a garden. Not only does the book include helpful information about gardens themselves, but there are so many wonderful life lessons mixed into the story that set WE ARE THE GARDENERS apart from many other books with a similar subject.
This beautifully illustrated treasure is perfect for inspiring budding gardeners or for a lesson on growth mindset. The longer text makes it more appropriate for sharing one-on-one or reading aloud to a group of older children.
Honeybee: The Busy Life of Apis Mellifera by Candace Fleming; illustrated by Eric Rohmann, 2020
This book got a ton of buzz this year (pun intended) for good reason. The detailed, lifelike illustrations are absolutely fascinating and the engaging text is both entertaining and educational. This in-depth look at bees will give readers a whole new perspective on these captivating creatures.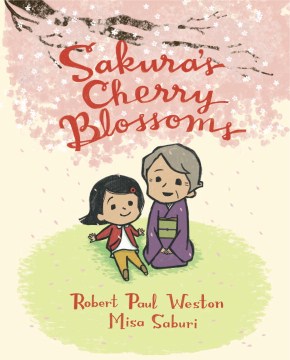 Sakura's Cherry Blossoms by Robert Paul Weston; illustrated by Misa Saburi, 2018
(Ages 5 and up)
This touching story about family, friendship, and the rejuvenating feeling nature can provide us is a real standout. Sakura loves spring, not only because her name means cherry blossom, but because she relishes in the quiet moments of sitting outside with her grandmother, Obaachan. When Sakura moves to a new country, she misses her home until a new friend connects with her over the beauty of nature. This heartfelt immigration story touches upon the loss of a beloved family member and the comfort found in friendship.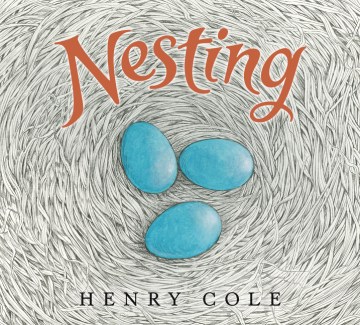 Nesting by Henry Cole, 2020
Calling all nature lovers! This stunning book uses Henry Cole's signature pen and ink artwork to showcase a new family of robins making a nest, protecting their babies, and preparing for winter. This informative book is an excellent read aloud for introducing food webs and animal science to children.
You may also like