Celebrate Mother's Day with these standout stories showcasing incredible, amazing moms and grandmas and their unconditional love!
Sometimes it's hard for kids to find the words to express their feelings, but sharing books about special moms and grandmas together is sure to result in extra hugs and kisses creating special memories on Mother's Day and all year long.
*This post contains affiliate links.
Books Celebrating Moms
Me & Mama by Cozbi A. Cabrera, 2020
(Ages 3 and up)
Named a Caldecott Honor Book and a Coretta Scott King Illustrator Honor Book, this heartwarming story celebrating the love between a mother and child is not to be missed!
Me & Mama follows a young girl's seemingly ordinary day that is made extraordinary by the simple presence of her mother. As she goes through her daily routine, she points out special items that she and her mother share. The child's observations are full of imagination and the descriptive language is a pleasure to read aloud. The rich acrylic illustrations not only beautifully display cherished items, but skillfully capture the loving expressions of the characters.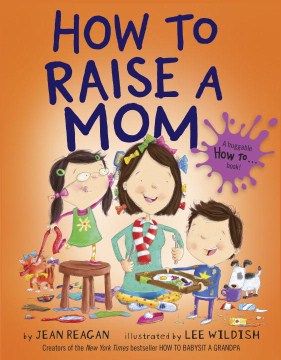 How to Raise a Mom by Jean Reagan; illustrated by Lee Wildish, 2017
(Ages 4 and up)
Our family absolutely adores this series! It is the perfect mix of humor and sweetness. In this installment, two siblings inform the reader of the best way to keep a mom healthy and happy. From waking up, to playing, to running errands, and scheduling playdates, the day is full of helpful tips and plenty of amusement!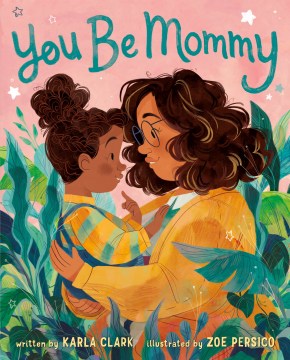 You Be Mommy by Karla Clark; illustrated by Zoe Persico, 2020
(Ages 3 and up)
After a long day of working and taking care of the kids, an exhausted mom invites her daughter to trade places for awhile. This sweet ode to moms will help kids appreciate all that mothers do!
Saturday by Oge Mora, 2019
(Ages 4 and up)
Ava's mother works hard all week and Saturday is the one day they have to spend together. This Saturday, Ava and her mom are looking forward to their typical weekend routine, but are met with difficulties at every turn. With each mishap, Ava's mother reassures her that the day will still be special. When Ava's mother realizes that she has forgotten the tickets to a puppet show, however, she is the one who melts down. Ava in return gathers the strength to cheer her mom up and they return home to have one last adventure of the day.
With stunning artwork and themes of family and resilience, there is so much to love about this phenomenal story!
Mommy's Khimar by Jamilah Thompkins-Bigelow; illustrated by Ebony Glenn
(Ages 3 and up)
Bright illustrations bring a little girl's imagination to life as she expresses her delight in wearing her mother's beautiful khimar. This joyful story eloquently captures the love between a daughter and mother and celebrates family and community.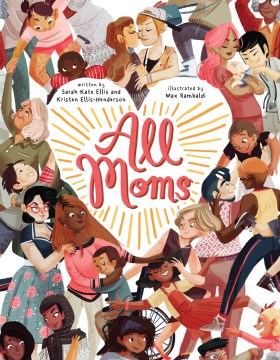 All Moms by Sarah Kate Ellis and Kristen Ellis-Henderson; illustrated by Max Rambaldi, 2022
This inclusive salute to moms acknowledges the many different personalities and professions they may hold, but unite them in their love for their children. Different family makeups are also represented reminding readers that the role of a mother can be embodied by other loved ones.
Hats Off to You! by Karen Beaumont; illustrated by LeUyen Pham, 2017
(Ages 3 and up
Upbeat rhymes follow four girls who set out on a secret mission to find the most magnificent hat for their mothers. Once the hats are found, they surprise their mothers with a sweet mother-daughter tea cheering, "We love our moms. Hats off to you. Thanks for everything you do!" The charming ending makes this a perfect book for Mother's Day or just a simple story enjoyed by anyone who loves to dress up. A fun celebration of fashion and moms!
Little Wonder by Claire Keane, 2022
(Ages 3 and up)
Set in an enchanting underwater world, this eye-catching book follows a boy as he bravely sets out for adventure. Inspired by the encouraging words of his mother, he has the confidence to tackle any obstacle and learns to soar to new heights. No matter how far he roams, though, he is reassured that he can always return to his home to share his exploits with his biggest fan, his mom.
From its rich, lush illustrations to its tender message emboldening children that they can accomplish great things, there is a lot to love about this special story. It is the perfect gift for baby showers, birthdays, Mother's Day, and graduations!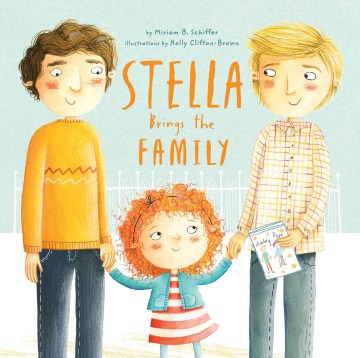 Stella Brings the Family by Miriam B. Schiffer; illustrations by Holly Clifton-Brown, 2015
(Ages 4 and up)
There are not many Mother's Day books that focus on kids without moms. This one is sure to help children who may have an untraditional family feel seen and accepted.
Everyone in Stella's class is looking forward to their Mother's Day celebration except Stella. She has two dads and grows anxious that she will be the only one without a mom at the celebration. When her friends ask who cares for her, gives her kisses, and reads her stories, she realizes she has a wonderful family who loves her. She invites both her dads, grandparents, and aunts and uncles to the celebration to find that other students' families have different makeups as well.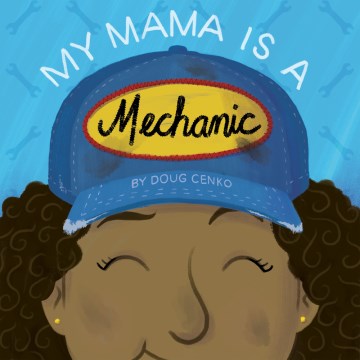 My Mama is a Mechanic by Doug Cenko, 2019
(Ages 3 and up)
This engaging book celebrates the variety of roles a mother plays in their child's life. This is a great choice to read one-on-one at home or in front of a class where it can be used as a discussion or writing prompt for students.
Hello, Baby I'm Your Mom by Eve Bunting; illustrated by Jui Ishida, 2022
(Ages 3 and up)
Soothing rhymes capture the love felt from human and animal mothers for their babies. The rich artwork is beautiful, while the gentle text makes this a joy to read aloud. The story is also enriched with animal facts and photographs at the end.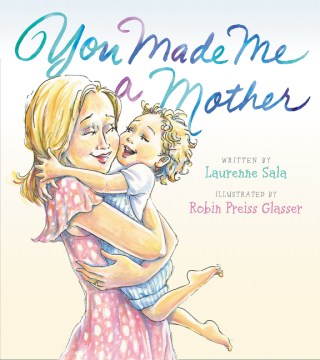 You Made Me a Mother by Laurenne Sala; illustrated by Robin Preis Glasser, 2016
(Ages 3 and up)
In this heartwarming story, a mother recounts her excitement and nervousness during pregnancy and the unconditional love she felt at becoming a mother. This one is sure to resonate with many moms!
Mama and Mommy and Me in the Middle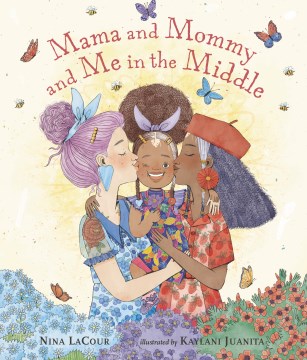 by Nina LaCour; illustrated by Kaylani Juanita, 2022
(Ages 4 and up)
Love abounds in this beautiful tale of family that follows a little girl as she copes with her feelings of sadness during her mother's week-long absence.
Because her struggles with missing her mom are dealt with in such a gentle and reassuring manner, this story is sure to strike a chord with many. Additionally, the delightfully detailed illustrations could not be more wonderfully inclusive or engaging.
I especially love how this story captures that special emotion of feeling whole when with family members. This is an excellent choice for Mother's Day or for any child experiencing separation anxiety.
Tomatoes for Neela by Padma Lakshmi; illustrated by Juana Martinez-Neal, 2021
(Ages 4 and up)
The transformative power of food is so beautifully captured in this sweet story about a mother teaching her daughter to cook. Following her paati's treasured cookbook, Neela and her mother gather heirloom tomatoes to make a special sauce to share throughout the year. From the smells simmering from the pot, to the melodious clinking of her mother's bangles as she stirs, to the savoring of that first bite, Neela relishes in the magical nature of this cherished family recipe.
The description of food as an experience full of love and memories and even more importantly, as a great connector of people, is expertly conveyed both through the text and the stunning illustrations. Complete with recipes for Paati's Tomato Sauce and Neela's Tomato Chutney as well as fun facts about tomatoes and an author's note, this book is a real standout!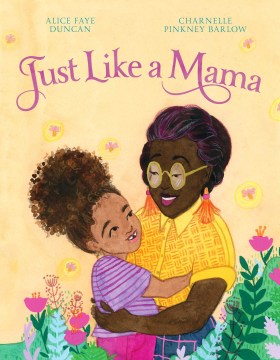 Just Like Mama by Alice Faye Duncan; illustrated by Charnelle Pinkney-Barlow, 2020
(Ages 4 and up)
This beautiful uplifting picture book is a rare look into the love found in foster families. Carol Olivia misses her parents terribly, but her foster mother, Mama Rose, stands in as a caring role model in her life. This is a wonderful tribute to all the mother figures out there biological or otherwise.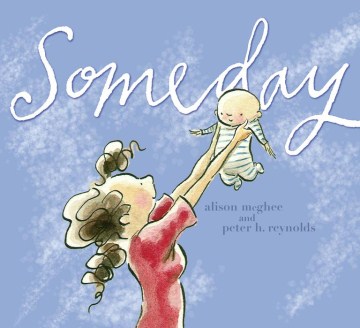 Someday by Alison Meghee; illustrated by Peter Reynolds, 2007.
(Ages 2 and up)
I was gifted this sweet book when my daughter was born and it still makes me tear up every time I read it. I love how it so eloquently captures the hopes and dreams mothers have for their children.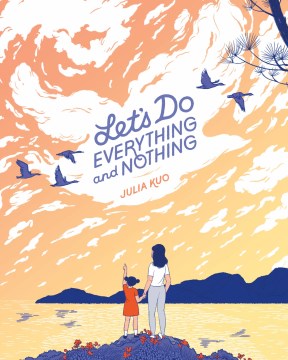 Let's Do Everything and Nothing by Julia Kuo, 2022
(Ages 4 and up)
This book beautifully encapsulates the joys found in quiet moments and the strong connections between mothers and daughters. Just lovely!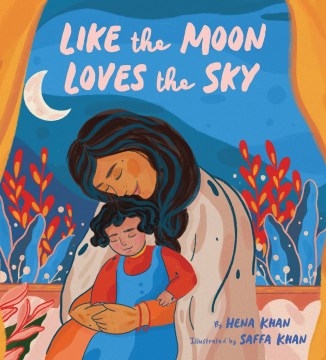 Like the Moon Loves the Sky by Hena Khan; illustrated by Saffa Khan, 2020
(Ages 2 and up)
Bold primary colors are paired with poetic rhymes to create a loving tribute to a child in this striking book. The Arabic term inshallah meaning "if God wills it" is used throughout sharing a mother's blessings for her little one.
Books Celebrating Grandmas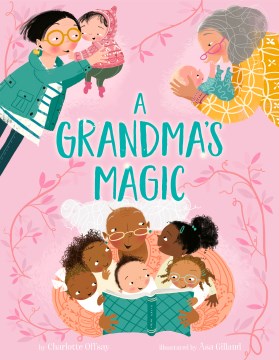 A Grandma's Magic
by Charlotte Offsay; illustrated by Asa Gilland, 2022
This heartfelt story brilliantly captures the wonder and magic of the relationship between a child and their grandmother. And just wait until you see the illustrations in this book! The inclusive pictures featuring a variety of grandmas lovingly spending time with their grandchildren are simply beautiful.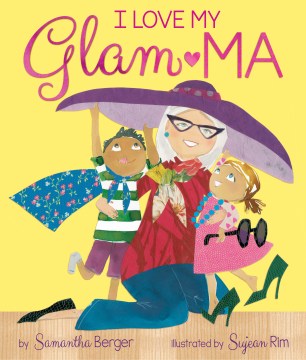 I Love My Glam-Ma by Samantha Berger ; illustrated by Sujean Rim, 2019
(Ages 3 and up)
I Love My Glam-Ma
captures the glamorous nature of grandmas everywhere. There is just something magical about the relationship between a grandparent and grandchild and I just adore how this charming story depicts a wide array of grandmas sharing special moments with their grandchildren.
⠀⠀⠀⠀⠀⠀⠀⠀⠀
Full, Full, Full of Love by Trish Cooke; illustrated by Paul Howard, 2003
(Ages 2 and up)
Jay Jay visits his grandmother's house on Sundays where they prepare an enormous meal for their large extended family. Just as the title implies, this book is full of tenderness and love. Detailed illustrations capture the adoring expressions between the characters and the bouncy text provides an upbeat tone that makes readers want to snuggle with a loved one. This is one of my daughter's favorite books that she requests time and time again.
Grandma's Purse by Vanessa Brantley-Newton, 2018
(Ages 3 and up)
During a visit with her Mimi, a young girl delights in exploring the contents of her grandmother's purse. Each item she pulls out has a special story that captures the essence of Mimi. The objects range from seemingly ordinary, such as a mirror, hairpins, and jewelry, to a sentimental coin purse and photo album. The young girl loves them all because they are "all of the things that make my grandma Mimi." We just adore this intergenerational story!
When Lola Visits by Michelle Sterline; illustrated by Aaron Asis, 2021
(Ages 4 and up)
This heartwarming story uses beautifully descriptive language to capture the essence of summer through a young girl's nose. Whether it's "gooey sunscreen and salt-soaked swimsuits at the beach" or "suman steaming on the stove", each glorious scent is a connection with her grandmother who visits every summer from the Philippines. The beautiful illustrations use a soft pastel pallet that captures the tender tone of the story while the text evokes the magic found in childhood memories and in the joy of family. This one is a real standout!
When Grandma Gives You a Lemon Tree by Jamie L. B. Deenihan; illustrated by Lorraine Rocha, 2019
(Ages 4 and up)
This clever book takes the proverbial phrase, "When life gives you lemons, make lemonade!" and incorporates it into a child-friendly story teaching resilience and self-reliance.⠀⠀⠀⠀⠀⠀
When a little girl receives a lemon tree for her birthday, she is initially disappointed, but the plucky protagonist doesn't let it get her down. This outstanding book uses humorous text and illustrations to engage children and then effortlessly weaves in themes of hard work, patience, and community without being overly didactic. It even includes a lemonade recipe to inspire future entrepreneurs!⠀⠀⠀
Amah Faraway by Margaret Chiu Greanias; illustrated by Tracy Subisak, 2022
Kylie may speak to her Amah every Saturday on the computer, but she is full of nerves when she travels to Taipei to visit her in person. While initially intimidated by all the unusual sights, sounds, and food, she eventually begins feeling a stronger bond with her grandmother and comes to see things with a new perspective.
In a very clever twist, midway through the book the text is repeated in reverse with alternate punctuation giving it a different meaning. This unique structure adds a layer of depth to the story and further demonstrates Kylie's changing attitude with her new point of view.
Soul Food Sunday by Winsome Bingham; illustrated by C. G. Esperanza, 2021
(Ages 4 and up)
A young boy jubilantly helps his grandmother prepare a giant family meal for their traditional Soul Food Sunday in this spirited story. The vibrant illustrations mirror the lively tone of the book and the pure delight of the family coming together for a special meal. Readers will be excited to see the family's recipe for Mac 'N' Cheese included.