"I'm bored," are two words you will never hear if you implement any of the activities from these three new releases packed with engaging projects!
I have to admit that while I am looking forward to spending the summer with my children, I was feeling a little bit nervous about how we were going to fill the long hours. These amazing books have saved the day! Packed with art projects and ideas for outdoor play, I think we have the ammunition to have the best summer yet!
*This post contains affiliate links. To read my full disclosure CLICK HERE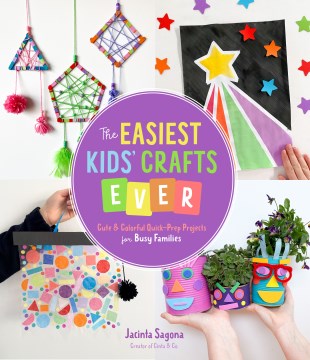 THE EASIEST KIDS' CRAFTS EVER: CUTE & COLORFUL QUICK-PREP PROJECTS FOR BUSY FAMILIES by Jacinta Sagona, 2021
I visit Jacinta's Instagram feed @cintaandco every day for inspiration for activities for my children, so I was over the moon when I heard she had a book coming out. It is even more incredible than I imagined. The informative text not only provides clear directions and a supply list, there are also break-out boxes describing how to creatively alter the project and hidden learning applications! Colorful photographs helpfully display several of the steps of the creation process as well as the beautiful finished project. There is also a guide rating the messiness, approximate time, and adult involvement with each project. Now let's talk about the crafts. They are AMAZING! My daughter started bookmarking each one she wanted to do and I ran out of sticky notes because she wants to try them all!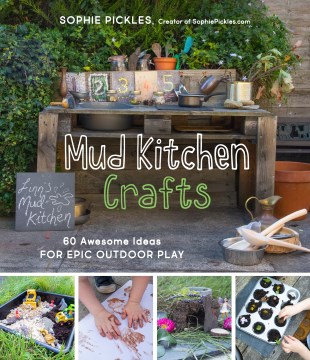 MUD KITCHEN CRAFTS: 60 AWESOME IDEAS FOR EPIC OUTDOOR PLAY by Sophie Pickles
From setting up a mud kitchen to taste-safe alternatives and crafts and games, this book is filled with creative ideas for messy play! We've always made mud pies, but I had no idea of the range of activities you could do with mud and natural elements until I read this book. Now my kids are begging to engage in pretend play, create mud art, build small-world scenes, and apply STEM skills. Bold photographs make each activity look enticing while the straightforward text explains the ease of each project. We all can't wait to get dirty this summer trying some of these fun ideas!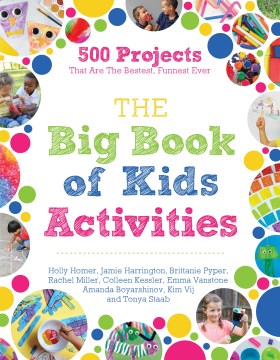 THE BIG BOOK OF KIDS ACTIVITIES: 500 PROJECTS THAT ARE THE BESTEST, FUNNEST EVER by
This incredible resource goes beyond a typical craft book and provides ideas for hands-on learning activities in a variety of subjects such as reading, math, music, and science. This is book that will not only benefit families, but early education teachers as well!
A BIG thank you to the publisher for sharing these special books with our family in exchange for an honest review.