While summer is an ideal time for children to relax, explore the outdoors, visit new places, and spend extra time with family and friends, it is also a critical time for children to maintain and build upon literacy skills.To help get your children excited about reading over the summer, I've put together a list of books for children entering third grade with tons of kid appeal.
Because children graduate second grade reading at a variety of levels, I've included an assortment of stories including illustrated transitional chapter books, and longer chapter books with more complex vocabulary and plot lines.
One way to help children identify books that are a good fit is by using the five finger test:
Pick a book and open it to any page.
Start reading and hold up one finger for every word you don't know.
0 – 1 fingers indicates that the book may be too easy
2 – 3 fingers means that this story is most likely a good fit and will allow children to learn new words
4 – 5 fingers signifies that this book may be too challenging for this time
Many of the below books are part of a series. If your reader enjoys the first book, I suggest finding more in the same series to continue their enthusiasm for reading.
*This post contains affiliate links.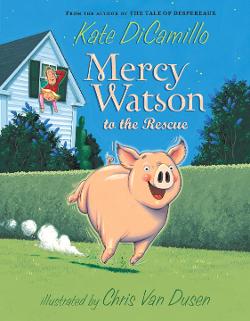 Mercy Watson series by Kate DiCamillo; illustrated by Chris Van Dusen
Kate DiCamillo and Chris Van Dusen have made quite a name for themselves in the world of children's literature and their collaboration on the Mercy Watson series is truly outstanding. I have yet to meet someone who doesn't love this charismatic porcine. The irresistible illustrations immediately draw the reader in and the engaging text is such a joy to read. Lexile: 450L/ Fountas & Pinnell: L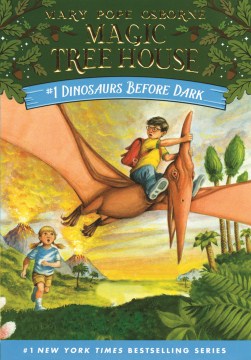 Dinosaurs Before Dark (The Magic Tree House series) by Mary Pope Osbourne; illustrated by Sal Murdocca
When a mysterious tree house appears in Jack and Annie's backyard, they can't resist exploring it. They quickly learn the tree house is a time machine that transports them back to the age of the dinosaurs. This entertaining series is a perfect mix of history and fantasy wrapped into an adventure story. Lexile: 510L / Fountas & Pinnell: M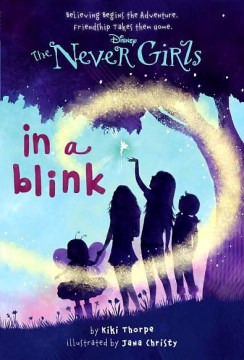 In a Blink (The Never Girls series) by Kiki Thorpe; illustrated by Jana Christy
This enchanting series stars four best friends who are whisked away to Never Land where they share magical adventures with Tinkerbell!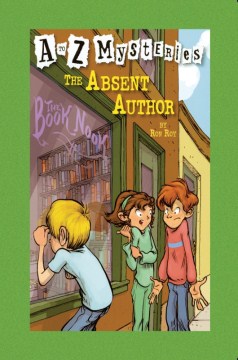 The Absent Author (A to Z Mysteries series) by Ron Roy
It's difficult to find a good mystery for young children and this series was always a huge hit with my students. In the first installment of this popular series, three friends are looking forward to getting their book signed by their favorite author, but when he never shows up, they try to discover what happened to him. Lexile: 510L / Fountas & Pinnell: N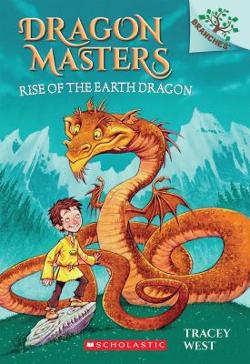 Rise of the Earth Dragon (Dragons Masters series) by Tracey West; illustrated by Graham Howells
Filled with an adventurous story line starring a group of diverse children who are charged with connecting with and training dangerous dragons with special talents, this is a go-to for reluctant readers. Black and white pictures are paired with large print making this early chapter book series appear less intimidating to young readers. Lexile: 510L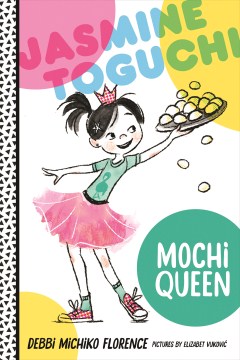 Jasmine Toguchi, Mochi Queen by Debbi Michiko Florence; illustrated by Elizabet Vuković, 2017
It's New Year's Eve and Jasmine yearns to make the traditional Japanese mochi dessert like her big sister. Many younger siblings will relate to Jasmine's desire to feel special and have the opportunity to do something before her older sister. There is a lot to like about the spunky Jasmine and this heartwarming story celebrating family and culture. Lexile 560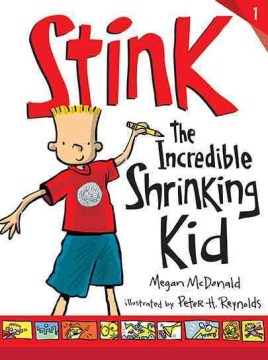 Stink The Incredible Shrinking Kid (series) by Megan McDonald; illustrated by Peter H. Reynolds
Stink Moody is already the shortest kid in the entire second grade and he is now convinced that he is shrinking. This humorous book follows him as shares comical exploits with his sister, Judy, and learns about James Madison, the shortest president. Lexile: 540L/ Guided Reading Level: M/ Fountas & Pinnell: M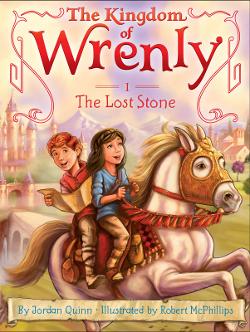 The Lost Stone (The Kingdom of Wrenly series) by Jordan Quinn; illustrated by Robert McPhillips, 2014
Fantasy lovers will love getting lost in the magical realm of Wrenly. When the queen loses a beloved necklace, eight-year-old Prince Lucas joins his friend Clara on a quest to visit various territories filled with mythical creatures including dragons, fairies, trolls, mermaids, and witches to find the special jewel.
Lexile 570/ Fountas & Pinnell N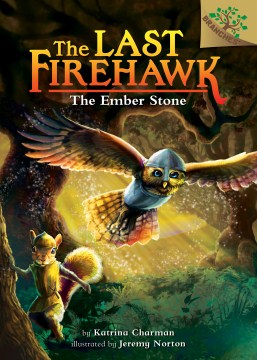 The Ember Stone (The Last Firehawk series) by Katrina Charman
Tag is a young owl training to become a protector of his magical forest. When his land is threatened by the evil vulture, Thorn, Tag and his friend Skyla embark on an important mission to retrieve a magical stone whose power can save or destroy them. Children who love fantasy and adventure will be drawn to this suspenseful new chapter book series. Lexile: 560L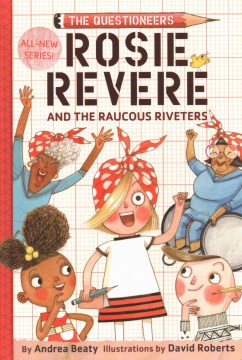 Rosie Revere and the Raucous Riveters (Questioneers series) by Andrea Beaty; illustrated by David Roberts, 2018
The creative star of the best-selling picture book Rosie Revere Engineer is back in her very own chapter book. Rosie and her friends Iggy Peck and Ada Twist, work together to build a contraption to help a friend participate in an art contest. Similar to the picture book series, they learn important lessons in problem solving and resilience. The detailed black and white artwork with pops of red add to the fun of this enjoyable new STEAM story! Lexile 520/ Guided Reading Level O
Trouble at the Arcade (Hardy Boys series) by Franklin Dixon; illustrated by Scott Burroughs, 2010
Inspired by the original Hardy Boy mystery series, these updated stories star two brothers who solve mysteries in their town.
Lexile: 510L Buy It Here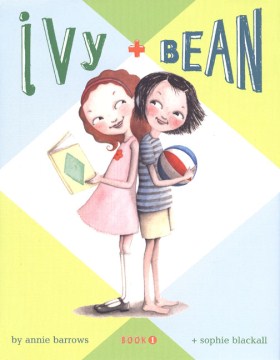 Ivy and Bean (series) by Annie Barrows; illustrated by Sophie Blackall
New neighbors Ivy and Bean form an unlikely friendship when they bond over acts of mischief. It's hard not to love this lively duo and giggle over their humorous hijinks. Lexile: 580L / Guided Reading Level: M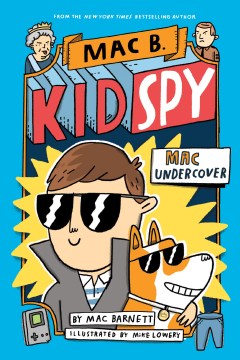 Mac Undercover (Mac B. Kid Spy series) by Mac Barnett; illustrated by Mike Lowery, 2018
In this quirky story, acclaimed author Mac Barnett, reveals that he was actually a super spy as a child. Set in the 1980's, the humorous tale takes readers on a hysterical adventure of Mac flying to London to aid the queen in the mystery of her missing Crown Jewels. While some of the humor may go over kids' heads, they won't care because they will be having so much fun reading about Mac's exciting escapade traveling the world in this comical story. Lexile 460/ Foutous & Pinnell U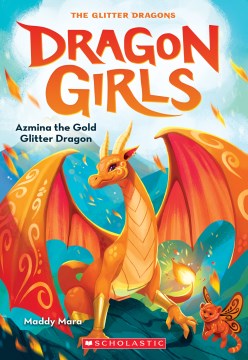 Azmina the Gold Glitter Dragon (Dragon Girls) by Maddy Mara, 2021
Azmina has just moved to her new house when she feels a sudden pull into the forest where she is transported to a magical land and transformed into a dragon. There, she meets two other girls who band together to save the enchanted land from an evil force. This fantastical friendship story is sure to find an audience with many! Lexile: 570
Hello Nebulon! (Galaxy Zack series) by Ray O'Ryan; illustrated by Jack Colin
In the futuristic world of 2120, Zack is leaving his home planet of Earth to start school on the planet of Nebulon. There are very few science fiction stories for newly independent readers and with futuristic gadgets combined with a relatable story of the anxieties associated with moving, many children will be excited to explore this series. Lexile: 580L / Fountas & Pinnell: M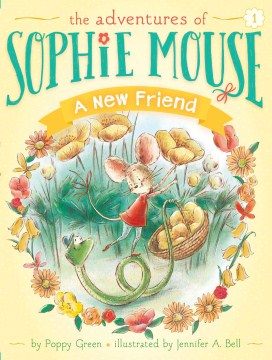 A New Friend (The Adventures of Sophie Mouse series) by Poppy Green; illustrated by Jennifer A. Bell, 2015
Sophie Mouse is excited for her first day of school, but is shocked with a scary snake walks into her classroom. In this gentle tale, she learns look beyond appearances and make a new friend. Sophie is a delightful character and many children will love reading about her charming exploits. Lexile 600/ Guided Reading Level N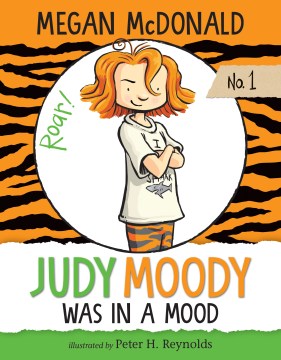 Judy Moody (series) by Megan McDonald
It's the first day of third grade and Judy Moody is convinced it is going to be a terrible day. Readers will love following her as she learns some important life lessons most notably how to change your perception to get out of a bad mood! Lexile 560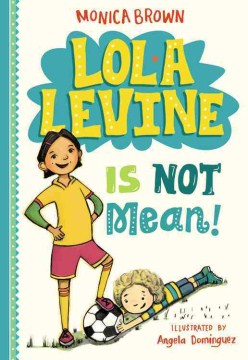 Lola Levine is Not Mean (series) by Monica Brown; illustrated by Angela Dominguez
Lola Levine is a bicultural second-grader who loves playing soccer, writing in her diary, and spending time with her family and best friend, Josh. When she accidentally hurts another classmate during a soccer game, she is teased for being mean. Luckily, Lola's supportive family helps her through this tough time. With well-developed characters and a realistic school scenario, many children will be attracted to this engaging series. Fountas & Pinnell: M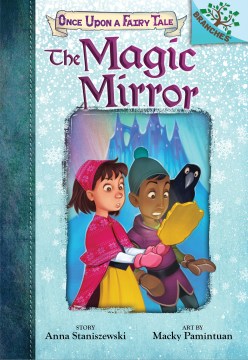 The Magic Mirror (Once Upon a Fairy Tale series) by Anna Staniszkewski; illustrated by Macky Pamintuan
Kara and Zed reside in an enchanted kingdom and when they learn that their land is threatened by an eternal summer due to a shattered mirror, they set out upon an epic quest to find the culprit who broke the mirror and learn how to mend the spell. Children who enjoy fairy tales will be drawn to this fantastical new mystery. Lexile: 580L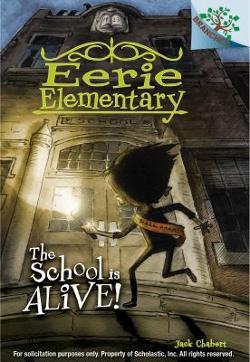 The School is Alive (Eerie Elementary series) by Jack Chabert; illustrated by Sam Ricks
When Sam Graves is chosen as hall monitor, he has no idea that the job also includes keeping students safe from the sinister school building that is trying to eat them! Fans of spooky stories will want to gobble this one up! Lexile 600/ Reading Level N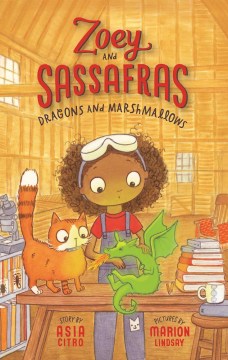 Dragons and Marshmallows (Zoey and Sassafras series) by Asia Citro; illustrated by Marion Lindsay
Zoey dreams of being a scientist like her mom and when she discovers she is able to see magical creatures, she gets a chance to put her scientific knowledge to work sooner than she thought. Each story in this outstanding series follows Zoey and her cat Sassafras as they use science to help magical creatures solve their problems. Lexile: 640L / Guided Reading Level: N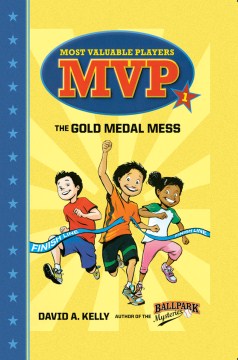 The Gold Medal Mess (Most Valuable Player MVP series) by David A. Kelly; illustrated by Scott Brundage
It's Field Day at Franklin Elementary School and it is up to five friends to stop someone from sabotaging the Olympic style games. Part mystery, part sports stories, this book has a lot of kid appeal. The book is further enhanced by facts and photos of the real Olympic Games. Lexile 610/ Fountas & Pinnell N
If you are looking for more sports books, David A. Kelly has also written the Ballpark Mysteries series.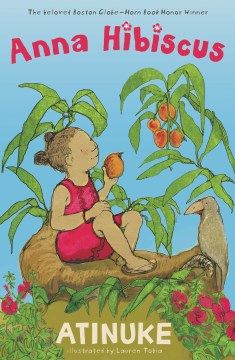 Anna Hibiscus by Atinuke
This utterly charming story of a girl growing up in modern-day Africa is such a gem! Whether it's going on a seaside vacation, selling oranges, or just spending time with her large extended family, reading about Anna's life in Africa is fascinating. Lexile: 670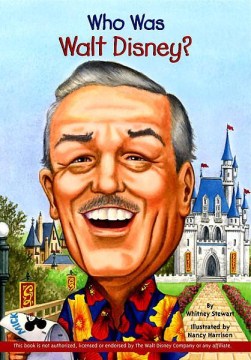 Who Was series
History lovers will eat this series up! Paired with black and white illustrations, this chapter book biography series is an engaging way to introduce important historical figures to children. Note that the books vary in reading level.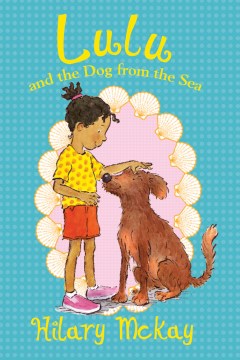 Lulu and the Dog From the Sea (series) by Hilary McKay
Animal lovers will find a kindred spirit in Lulu who takes very good care of her plethora of pets. When Lulu and her cousin go on a family vacation to the seaside, they find a stray dog that they befriend. This cheerful story is an appealing tale of friendship that will resonate with many readers. Lexile 770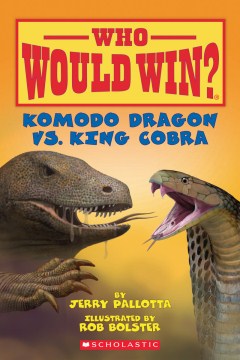 Who Would Win series by Jerry Pallota
This entertaining series is perfect for reluctant readers or any child who loves to learn about animals. Facts about some of the world's most dangerous animals are presented with photographs and lifelike illustrations. The animals are paired against each other and using the facts presented on the creatures' size, intellect, and ability, children try to predict the outcome of the showdown. Lexile: 620L / Fountas & Pinnell: P
GRAPHIC NOVELS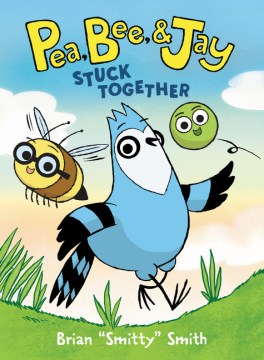 Pea, Bee, & Jay, Stuck Together (series) by Brian Smith, 2020
When a brave pea rolls past the border of his farm, he encounters a bee and a blue jay who become fast friends. This delightful friendship story is full of silly puns, cartoony illustrations, and an engaging story line that will make readers excited for the next book in the series.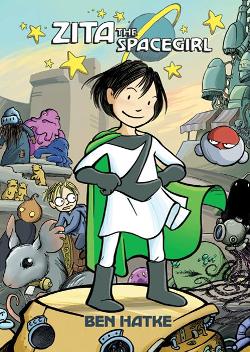 Zita the Spacegirl (series) by Ben Hatke, 2011
When a mysterious red button appears in front of Zita and her friend Joseph, they can't resist pushing it and are transported to an alien planet. With its imaginative story line and quirky humor, it is hard to resist this engaging book! Lexile 310
InvestiGators by John Green, 2020
With its fast-paced plot, slapstick humor, and pun-filled dialogue, kids won't be able to resist this comical tale of two alligator spies! Armed with super cool spy technology, Mango and Brash work for S.U.I.T. (Special Undercover Investigator Teams) and are challenged with finding a missing chef in their first adventure. Lexile 390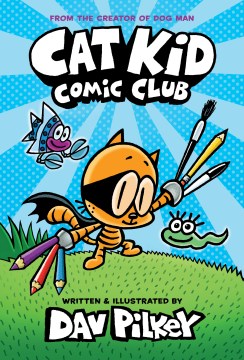 Cat Kid Comic Club by Dav Pilkey, 2021
This hysterical new series stars a cat and his sidekick who form a club to teach a class of young frogs how to make a comic. While it is completely zany, it is also packed with kid appeal and helpful advice about the creative process.
The teacher advising the club is initially shocked and disappointed with some of ridiculous story lines of some of the comics, but he comes to understand that kids need a little freedom to create and explore topics that interest them. With a variety of comic formats and inspirational ideas, I have no doubt that this humorous graphic novel will inspire budding writers to pick up their own pencils and get writing!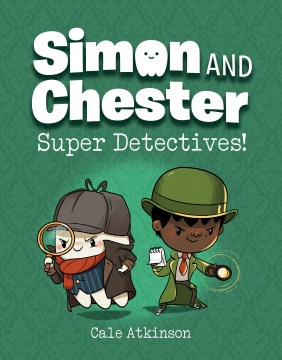 Simon and Chester Super Detectives (series) by Cale Atkinson, 2021
Sir Simon, a ghost with a big personality, teams up with his friend, Chester, a boy with a big imagination, to solve mysteries around their house. Cale Atkinson's expressive illustrations are absolutely hysterical and my son loved the droll text so much that he started quoting funny lines from the book. This is such a fun one with tons of kid appeal! Lexile 530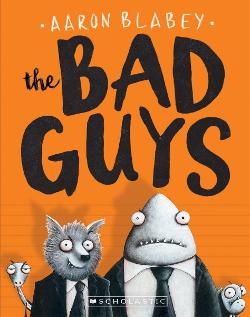 The Bad Guys by Aaron Blabey, 2017
Fans of funny stories are not going to be able to resist this one! When four traditional villains attempt to lead better lives and help people, hilarious hijinks ensue. The black and white illustrations are full of expression and the comical text has tons of kid appeal! Lexile 530
Gumazing Gum Girl: Chews Your Destiny by Rhode Montijo, 2013
Gabby Gomez loves chewing gum so much she eventually turns into it! She uses her new sticky form to transform herself into a superhero who helps those in need. This action-packed story is full of humor and a ton of fun! Lexile 580
The Coldfire Curse (Dragon Kingdom of Wrenly series) by Quinn Jordan; illustrated by Ornella Greco, 2021
This exciting spinoff of the popular Kingdom of Wrenly series is full of action, humor, and adventure. Ruskin, the pet dragon of Prince Lucas, is compelled to help the dragons of Crestwood fight an evil curse that threatens all of Wrenly. This is an excellent choice for fantasy lovers who are aren't quite ready for more difficult chapter books. Fountas and Pinnell: N
Hilo: The Boy Who Crashed to Earth (series) by Judd Winick, 2015
D.J. and his friend Gina consider their lives boring until they meet Hilo, a robot from another planet who looks like a boy. Together the three friends try to unlock the secrets to Hilo's past while also battling giant robotic insects. This fast-paced story is funny, adventurous, and full of heart resulting in a winning combination. Lexile 460/ Fountas & Pinnell: O
ADVANCED READERS
Readers looking for more of a challenge, may enjoy the below stories.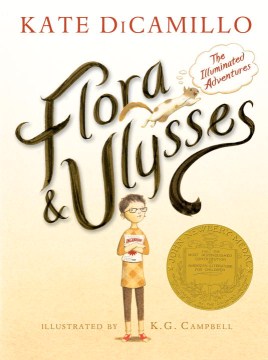 Flora and Ulysses: the Illuminated Adventures by Kate DiCamillo, 2013
This Newberry Award-winner stars the quirky, comic-book loving Flora who discovers a squirrel with super powers. Full of humor and heart, readers will love following Flora as she overcomes her cynical ways during an outlandish adventure saving her squirrel from her eccentric mother. Lexile 520 / Fountas & Pinnell: U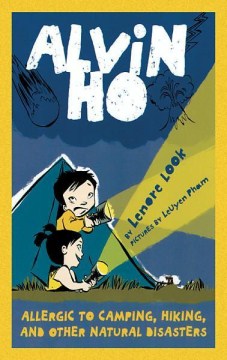 Alvin Ho : Allergic to Camping, Hiking, and Other Natural Disasters by Lenore Look; illustrated by LeUyen Pham, 2009
Even though this is the second book in the Alvin Ho series, it is not necessary to read the first to enjoy this summer-themed tale. Alvin Ho is scared of pretty much everything, but he is working through his anxieties. Humor abounds as he joins his little sister and his dad on a camping trip with comical results. Lexile 570/ Fountas & Pinnell: P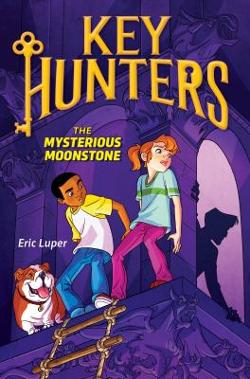 The Mysterious Moonstone (Key Hunters series) by Eric Luper; illustrated by Lisa Weber, 2016
When Cleo and Evan suspect their substitute librarian is up to no good, they follow her to a secret library under the school where they discover magical door that transports them inside a book. The friends find themselves in 19th century London where they are tasked with finding a stolen gem. Readers who like mystery and adventure will want to grab this series. Lexile 610/ Fountas & Pinnell: O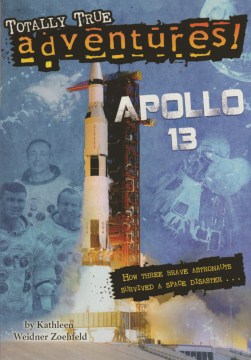 Apollo 13 (Totally True Adventures series) by Kathleen Weidner Zoehfeld, 2015
The students at my school could not get enough of this fascinating series that provides a glimpse into history through a narrative story line. Each book is fast-paced and highlights captivating people and events from the past. This installment focuses on the courageous astronauts who survived the catastrophic explosion to their spaceship. Lexile 630/ Fountas & Pinnell: P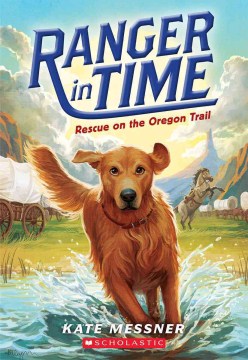 Rescue on the Oregon Trail (Ranger in Time series) by Kate Messner; illustrated by Kelley McMorris
Ranger, a search-and-rescue dog discovers a magical first-aid kit that transports him through time. Before he knows it, Ranger travels to 1850 where he lands in Missouri at the starting point of the Oregon Trail. Ranger courageously follows the trail where he alerts the families caravanning of several dangers. Children interested in history, will be fascinated by the treachery the pioneers faced in this engaging story. Lexile 690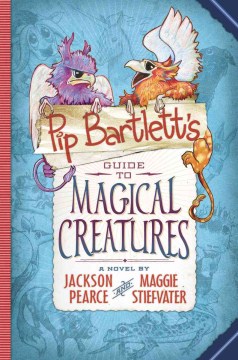 Pip Bartlett's Guide to Magical Creatures (series) by Jackson Pearce and Maggie Stiefvater, 2015
Nine-year-old Pip is ecstatic to spend the summer with her aunt who is a vet for magical animals. Pip's ability to speak to the enchanted creatures comes in handy when the town is infested with fuzzles! The fast-paced story line is packed with humor and fantastical elements that will draw the reader in to this exciting story. Lexile 690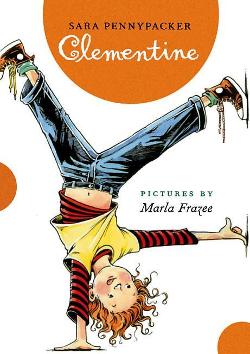 Clementine (series) by Sara Pennypacker; illustrated by Marla Frazee, 2006
Clementine is a third grader who means well, but just can't seem to stay out of trouble. After a week of visiting the principal almost daily, Clementine fears her parents will be ready to give her away. Full of humor and heart, kids won't be able to resist the energetic Clementine! Lexile 790/ Fountas & Pinnell: O
PICTURE BOOKS
Even when children have learned to read chapter books, it is still valuable to read picture books either independently or with a caregiver. Picture books often contain advanced vocabulary and can present complex subject in child-friendly ways.
Below is a list of picture books that will entertain, inform, and engage children entering third grade.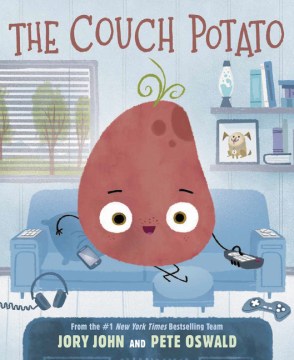 The Couch Potato by Jory John; illustrated by Pete Oswald, 2020
The dynamic duo who created THE BAD SEED, THE GOOD EGG, and THE COOL BEAN are back with a new book that encourages kids to get off the couch and into the world!
The Couch Potato loves his cozy seat on his sofa where he comfortably indulges in snacks, shows, video games, and livestream calls with his friends. When the power goes out, however, he ventures outside to discover the beauty of nature, the thrill of running around with his best spuddies, and the joy of experiencing things in person.
What I like best about this book is how it encourages children to have a balance in their life. Some screen time is okay, but it is also important to do other things.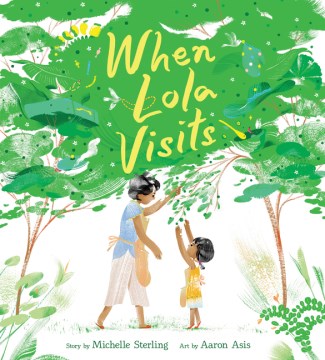 When Lola Visits by Michelle Sterline; illustrated by Aaron Asis, 2021
This heartwarming story uses beautifully descriptive language to capture the essence of summer through a young girl's nose. Whether it's "gooey sunscreen and salt-soaked swimsuits at the beach" or "suman steaming on the stove", each glorious scent is a connection with her grandmother who visits every summer from the Philippines. The beautiful illustrations use a soft pastel pallet that captures the tender tone of the story while the text evokes the magic found in childhood memories and in the joy of family. This one is a real standout!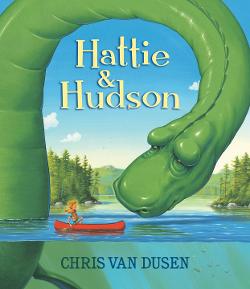 Hattie & Hudson by Chris Van Dusen, 2017
Hattie is shocked to discover an enormous sea monster living in the lake beside her house, but is delighted to learn that he is friendly. This sweet story of an unlikely friendship is beautifully told through vivid illustrations and has several underlying messages of acceptance, compassion, and not judging others based solely on their appearances.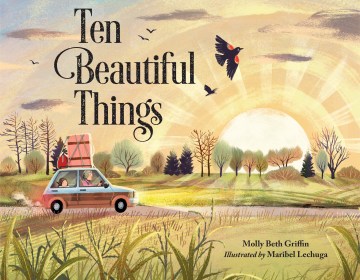 Ten Beautiful Things by Molly Beth Griffin; illustrated by Maribel Lechuga, 2021
So much of life is about perspective and this tender and profound story teaches readers that even when we are feeling at our lowest, we can find beauty and hope in the simple pleasures of life.
Feeling hollow and empty, Lily gloomily climbs into her grandmother's car to embark upon a road trip to their new home. When Gram suggests they look for ten beautiful things along the way, Lily is doubtful she will find anything that resembles beauty in the barren landscape. A stunning sunrise takes her by surprise, however, and soon Lily and her grandmother find themselves surrounded by beauty even in the most unexpected places such as a decrepit barn, in the smell of mud, and in the sound of a gurgling stream. With each item on the list, Lily begins to feel the empty spaces inside her fill back up until, at last, she finds a sense of belonging and hope for the future.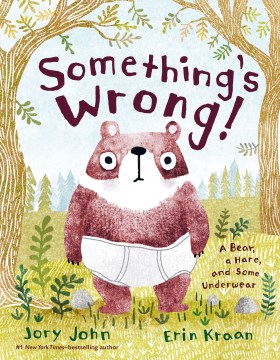 Something's Wrong: A Bear, a Hare, and Some Underwear by Jory John; illustrated by Erin Kraan, 2021
(Ages 4 and up)
Prepare for a fit of giggles while reading this hilarious story! When a bear walks through the forest and notices other animals looking at him funny, he feels like something isn't quite right, but can't quite figure out what it is. Obvious to the reader, however, is that he is wearing underwear over his fur. Luckily, his best friend has his back and finds a way to diffuse the embarrassing situation proving that good friends really are like good underwear. "They're reliable and they're supportive."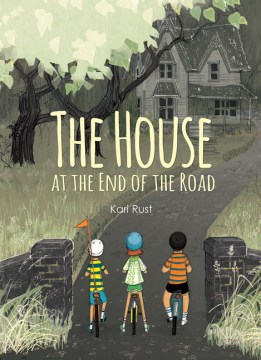 The House at the End of the Road by Kari Rust 2019
When three cousins visit their grandmother for a summer, they discover an old house that appears to be abandoned. The children boldly approach the house, but rush away when they see a ghostly image in the window. The next day they return with their grandmother and meet Mr. Peterson, an elderly man who kindly invites them in and shares stories from his youth. A sweet friendship is formed and the children visit Mr. Peterson often over the summer. One day, they find he has been moved to a nursing home and the house is condemned. While they couldn't save his home, they create a memory box of drawings, pictures, and small items from the garden to share with Mr. Peterson.
This touching intergenerational friendship story brings tears to my eyes every time I read it. Beautiful inside and out, it eloquently reminds readers of the dangers of making assumptions and encourages them to look past appearances to make meaningful connections.
The Barnabus Project by The Fan Brothers, 2020
(Ages 5 and up)
Kids who love adventure and suspense will be eager to read the epic tale of Barnabus. Half mouse, half elephant, Barnabus is considered to be a failed experiment who is hidden away underneath a store that sells perfect pets. Barnabus and his cohort of friends dream of a day when they can see the outside world and in a daring escape, they work together to gain their freedom. With its dramatic storyline and stunning illustrations filled with eye-catching details, this is a book readers will want to pour over. Adults and children alike will cheer for the adorable Barnabus who reminds us that beauty is in the eye of the beholder.
The Sorry Life of Timothy Shmoe by Stephanie Simpson McLellan; illustrated by Zoe Si, 2021
(Ages 5 and up)
Written in a series of comical apology letters, Timothy Shmoe expresses his regret for his many mostly unintentional mistakes. This brilliant story skillfully captures the hardships of growing up while trying to figure out the ins and outs of family. While Timothy owns his slip-ups, he also shares in his letters his frustration and confusion over life's rules. Many children will relate to Timothy and feel reassured that he (and readers) are loved no matter what missteps they may make. My son in particular has found a kindred spirit in Timothy and this has become his absolute favorite new book.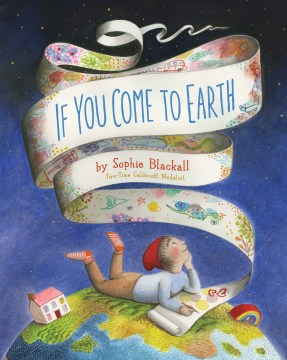 If You Come to Earth by Sophie Blackall, 2020
(Ages 4 and up)
In this stunning story, readers follow along as a child writes a letter to a visitor from outer space, eloquently capturing what it means to be human and live on planet Earth. In the author's note, Sophie Blackall explains that she wanted to create "a book that would bring us together." This story demonstrates that no matter how different we all may be, everyone shares the commonality that we all live on Earth proving that we are all connected.
We Are Water Protectors by Carole Lindstrom; illustrated by Michaela Goade, 2020
(Ages 5 and up)
This spectacular own-voices story narrated by a young indigenous girl speaks out against water pollution in her land. The stirring text is enriched by the breathtaking artwork that skillfully weaves in complimentary colors and patterns creating robust illustrations that jump off the page. It was no surprise that this brilliant book won the Caldecott Medal for 2021. A note from the illustrator highlights several important details included to honor indigenous tribes.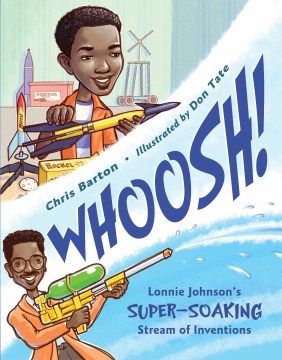 Whoosh! Lonnie Johnson's Super-Soaking Stream of Inventions by Chris Barton; illustrated by Don Tate, 2016
Even as a child, Lonnie Johnson loved to tinker and invent. Even after years of prejudice and failures, he persevered becoming an engineer at NASA and the inventor of the Super Soaker! Children will love reading about this brilliant man and the invention of a beloved toy!
Code Breaker, Spy Hunter: How Elizabeth Friedman Changed the Course of Two World Wars by Laurie Wallmark; illustrated by Brooke Smart, 2021
(Ages 6 and up)
The extraordinary story of how Elizabeth Friedman who loved literature stumbled into a job breaking codes and became an expert in the field of cryptology is utterly fascinating! Because of her brilliant deciphering skills, she was able to imprison a group of smugglers during prohibition, aid the U.S. military with a cipher during WWI, and capture Nazi spies during WWII. Historians now believe that Elizabeth's ability to identify many of the Nazi's military secrets through code breaking saved thousands of lives and shortened the war.
Sprinkled with quotes from Elizabeth and adorned with attention-grabbing artwork, CODE BREAKER, SPY HUNTER is an excellent choice for sharing one-on-one with a child who is interested in STEM or history. The substantial backmatter includes more information on codes and ciphers, a code for kids to break, a description of cryptography today, a timeline, and a bibliography.
Fauja Singh Keeps Going: The True Story of the Oldest Person To Ever Run a Marathon by Simran Jeet Singh; illustrated by Baljinder Kaur, 2020
(Ages 5 and up)
"You know yourself, Fauja, and you know what you're capable of. Today is a chance to do your best." These were the words spoken by Fauja Singh's mother that stayed with him his entire life. They helped him overcome a childhood disability preventing him from walking, gave him the confidence to manage a farm, move to a new land, and eventually set several world records for running. His story is absolutely incredible and his perseverance and dedication is truly inspiring.
The Floating Field: How a Group of Thai Boys Built Their Own Soccer Field by Scott Riley; illustrated by Nguyen Quang and Kim Lien, 2021
(Ages 5 and up)
My kids were astonished by this fascinating true story of a group of boys who built their own soccer field over water. Prasit Hemmin and his friends loved playing soccer, but because they lived on a fishing village built on stilts, there was very little dry land to play on. Inspired by their own village, they worked together to find scraps of wood, barrels, and nails to build a field that floated on the water. They became so good they entered tournaments and held their own.
It is rare to find a nonfiction book that focuses on the achievements of children and this one does just that. Our family was so impressed with the ingenuity and resourcefulness of these boys and what they were able to accomplish. An author's note provides additional information about the Panyee Foodball Club including photographs of their floating field and village.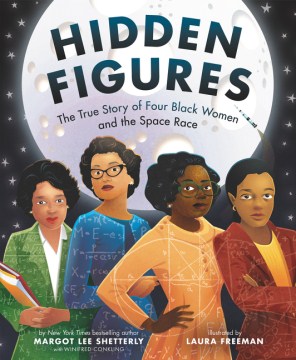 Hidden Figures: The True Story of Four Black Women and the Space Race by Margot Lee Shetterly; illustrated by Laura Freeman, 2018
This standout book introduces children to four exceptional women who used their impressive knowledge of math to help NASA launch astronauts into space and return safely. The child-friendly text shares the stories of Dorothy Vaughan, Mary Jackson, Katherine Johnson, and Dr. Christine Darden and how they combatted racism and excelled in their field. Complete with a timeline, additional biographical information on each woman, a glossary, and an author's note, this is a truly outstanding book.
Planting Stories: The Life of Librarian and Storyteller Pura Belpré by Anika Aldamuy Denise ; illustrations by Paola Escobar, 2019
Planting Stories: The Life of Librarian and Storyteller Pura Belpré shares the fascinating story of Pura Belpré who enriched children's literature with her enchanting Puerto Rican folktales. She was a pioneer, creating the first mainstream Latinx storybooks in America.
Her dream of planting seeds of stories across the United States is beautifully embodied by the gorgeous illustrations adorned with flowers. The vivid pictures paired with the engaging text that effortlessly weaves in Spanish vocabulary makes this an excellent read aloud.
Pura's legacy continues with the Pura Belpré award given each year by the American Library Association for the most outstanding work of literature by a Latinx author and illustrator.