While summer is an ideal time for children to relax, explore the outdoors, visit new places, and spend extra time with family and friends, it is also a critical time for children to maintain and build upon literacy skills. To help get your children excited about reading over the summer, I've put together a list of books with tons of kid appeal for children entering fourth grade.
Because children graduate third grade reading at a variety of levels, I've included an assortment of stories based on reading level and interests.
*This post contains affiliate links.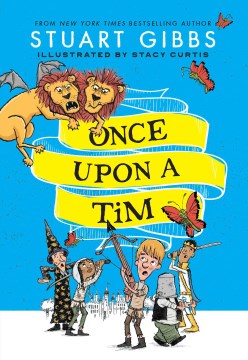 Once Upon a Tim by Stuart Gibbs; illustrated by Stacy Curtis
Tim is a peasant who jumps at the opportunity to become a knight. As he sets out with his friend, Belinda, to rescue a princess, he unwittingly walks into a trap. With silly illustrations, this funny story is sure to engage many.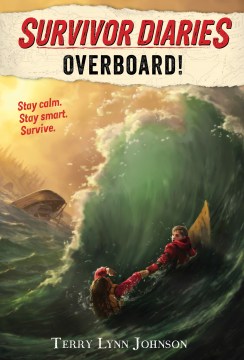 Overboard (Survivor Diaries series) by Terry Lynn Johnson
Adventure-loving kids will want to get their hands on this new series that not only provides an exciting story, but also includes helpful survival tips. In the series opener, Travis is whale watching with his family when a rogue wave destroys the ship. Travis and another girl are swept away through freezing waters where they have to do some quick thinking to battle the elements and get rescued. Lexile: 540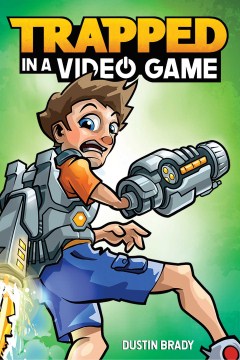 Trapped in a Video Game by Dustin Brady
After testing out a new video game, best friends Jesse and Eric are sucked inside! Now it is up to the two buddies to work as a team to defeat the aliens and make their way home, all while avoiding a mysterious villain hunting them. Short action-packed chapters make this an excellent choice for video game lovers and reluctant readers. Lexile: 640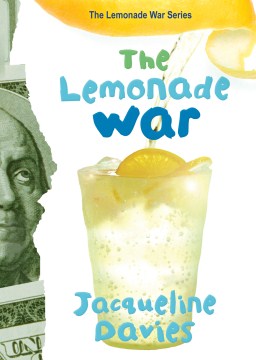 The Lemonade War by Jacqueline Davies
Evan is devastated to learn that his little sister is not only skipping third grade, but will now be in his new 4th grade class. Their feud escalates during a competition to see who can make the most money selling lemonade during the last week of summer. With elements of math and entrepreneurship, combined with a sensitive sibling rivalry storyline, this relatable story is a great choice for summer. Lexile: 630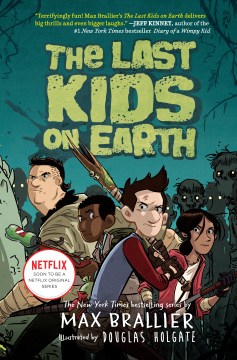 The Last Kids on Earth by Max Brallier; illustrated by Douglas Holgate
Jack Sullivan, was just another kid before the Apocalypse, but now, he has sharpened his survival skills and transformed into a monster-fighting machine. He, along with old and new friends band together to save what is left of the world. Made even more popular by the Netflix show, this thrill-seeking adventure story is the perfect mix of humor and action. Lexile: 650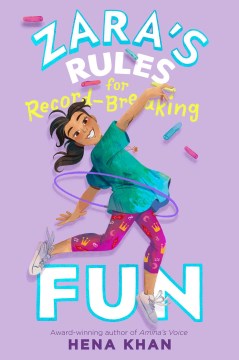 Zara's Rules for Record-Breaking Fun by Hena Khan; illustrated Wastana Haikal
Zara Saleem proudly considers herself the queen of her neighborhood. Her favorite pastime is organizing events to ensure all her friends have an amazing time. When a new girl moves in across the street with her own ideas, however, Zara's throne is threatened. Readers will cheer for Zara as she attempts to break a world record while overcoming her jealous feelings and forming a new friendship.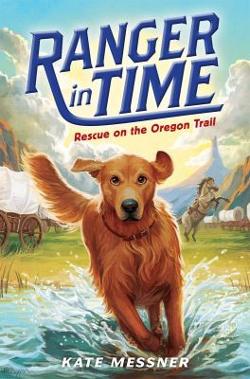 Rescue on the Oregon Trail (Ranger in Time series) by Kate Messner; illustrated by Kelley McMorris
Ranger, a search-and-rescue dog discovers a magical first-aid kit that transports him through time. Before he knows it, Ranger travels to 1850 where he lands in Missouri at the starting point of the Oregon Trail. Ranger courageously follows the trail and alerts the families caravanning of several dangers. Children interested in history will be fascinated by the treachery the pioneers faced in this engaging story. Lexile 690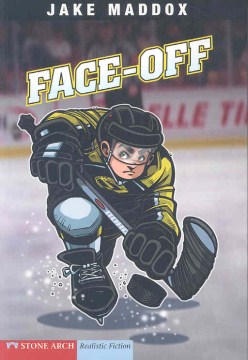 Face-Off (Jake Maddox Sports series) by Jake Maddox
With 78 books, a wide variety of sports are covered in the Jake Maddox Sports series aimed at engaging reluctant readers. In Face-Off, Kyle works hard to become a great hockey player by working hard to avoid distractions from outside forces. Lexile: 470/ Fountas & Pinnell: P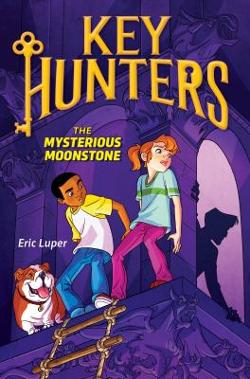 The Mysterious Moonstone (Key Hunters series) by Eric Luper; illustrated by Lisa Weber
When Cleo and Evan suspect their substitute librarian is up to no good, they follow her to a secret library under the school where they discover a magical door that transports them inside a book. The friends find themselves in 19th century London where they must find a stolen gem. Readers who like mystery and adventure will want to grab this series. Lexile 610/ Fountas & Pinnell: O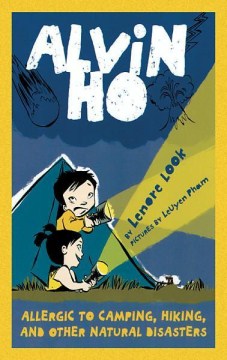 Alvin Ho : Allergic to Camping, Hiking, and Other Natural Disasters by Lenore Look; illustrated by LeUyen Pham
Alvin Ho is scared of pretty much everything, but he is working through his anxieties. Humor abounds as he joins his little sister and his dad on a camping trip with comical results. Lexile 570/ Fountas & Pinnell: P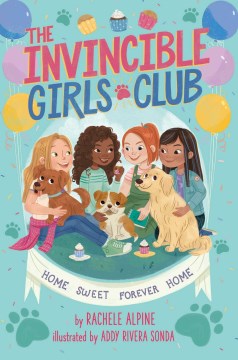 Home Sweet Forever Home (Invincible Girls series) by Rachele Alpine; illustrated by Addy Rivera Sonda
While reading at a dog shelter, Lauren and her friends are inspired to find ways to help the dogs get adopted. Animal lovers will be clamoring to read this empowering friendship story.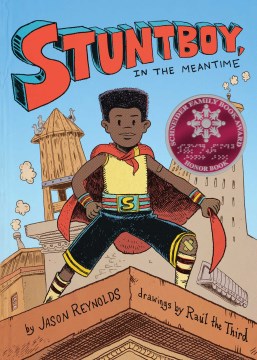 Stuntboy: In the Meantime by Jason Reynolds; illustrated by Raúl the Third
This heavily illustrated story, stars Portico Reeves who believes he is a superhero whose power is keeping his family and friends safe. While there is plenty of humor, there is also depth as readers learn that Portico suffers from anxiety and he fears his parents will be getting a divorce soon. With a cast of quirky characters, an engaging format, and a story with a lot of heart, this unique tale is irresistible.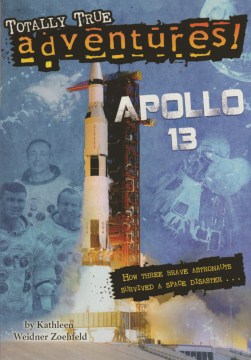 Apollo 13 (Totally True Adventures series) by Kathleen Weidner Zoehfeld
The students at my school could not get enough of this fascinating series that provides a glimpse into history through a narrative story line. Each book is fast-paced and highlights captivating people and events from the past. This installment focuses on the courageous astronauts who survived the catastrophic explosion of an oxygen tank inside their spaceship. Lexile 630/ Fountas & Pinnell: P
The World According to Humphrey by Betty G. Birney
This little classroom pet could not be cuter! My kids absolutely adored listening to Humphrey the hamster observe and befriend all the students in Room 26 as he learned right along with them!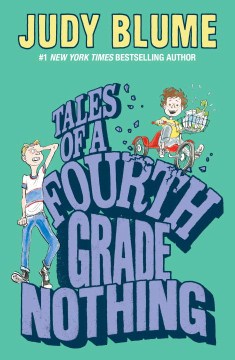 Tales of a Fourth Grade Nothing by Judy Blume
This series has withstood the test of time for a reason. The dynamic between fourth grader Peter Hatcher and his rambunctious little brother Fudge is nothing short of hilarious! Lexile: 470/ Fountas & Pinnell: Q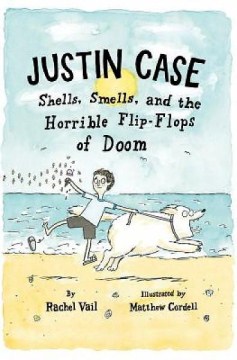 Justin Case: Shells, Smells, and the Horrible Flip-Flops of Doom by Rachel Vail
After surviving his third-grade year, chronic worrier Justin Case bravely takes on a sports camp for the summer. Written in the form of a journal, this relatable story about the trials and tribulations of being a kid is a ton of fun. Lexile: 920L / Fountas & Pinnell: O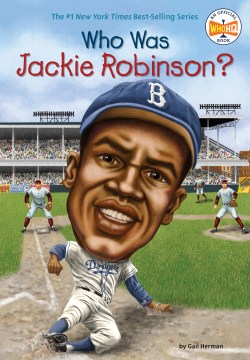 Who Was series
History lovers will eat this series up! Paired with black and white illustrations, this chapter book biography series is an engaging way to introduce important historical figures to children. Note that the books vary in reading level.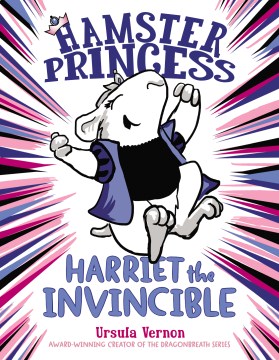 Harriet the Invincible (Hamster Princess series) by Ursula Vernon
Harriet is not your typical princess. After learning she is cursed to eternal slumber when she reaches her twelfth birthday, she believes she is invincible until then and sets out on a series of adventures to live her life to the fullest while she still can. With pops of purple, the black and white illustrations showcase Harriet's extreme exploits while the comical text outlines her courageous character. Lexile: 810
GRAPHIC NOVELS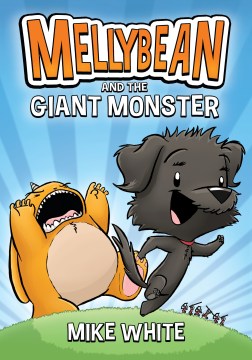 Mellybean and the Giant Monster by Mike White
Exuberant Mellybean is a pup who wants to play all the time. While digging in the backyard, she is accidentally transported to a medieval-like world filled with knights, royalty, and monsters! Adorable illustrations paired with comical situations follow Mellybean and her new friends as she sets out to defeat a tyrannical king.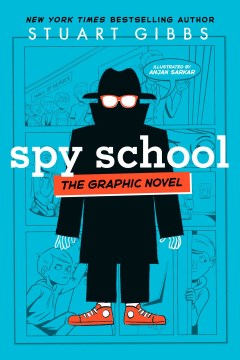 Spy School: The Graphic Novel by Stuart Gibbs; illustrated by Anjan Sarker
Due to his extraordinary gaming and math skills, Ben Ripley is recruited to the CIA's Academy of Espionage. He quickly discovers there is danger and deception lurking at every corner. As he sharpens his skills and makes new friends, he must also find his way through several comical mishaps and discover who is framing him for a crime.
This one is perfect for kids who want to experience the thrill of Spy School, but aren't ready for the full chapter book.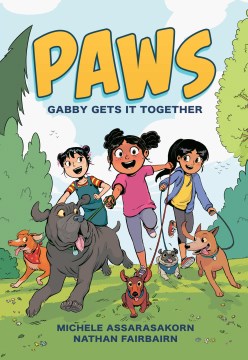 Paws: Gabby Gets It Together by Nathan Fairbairn; illustrated by Michele Assarasakorn
A new graphic novel series with inclusive characters who display impressive problem-solving skills, financial responsibility, and navigate the ins and outs of friendship? Yes, please!
Gabby, Priya, and Mindy are three friends whose love of animals and frustration at not being allowed to have a pet drive them to start a dog walking business. They encounter several obstacles that they solve with quick wits, a hard work ethic, and helpful adults. The realistic scenarios are mixed with comical situations creating an entertaining and empowering read.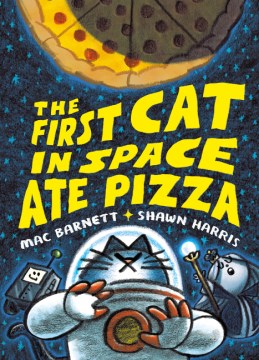 The First Cat in Space Ate Pizza by Mac Barnett; illustrated by Shawn Harris
Silly shenanigans ensue as a courageous cat enters space to stop a group of evil rats from eating the moon. Our family loves Mac Barnett's sense of humor, so my son couldn't wait to get his hands on this new graphic novel and it did not disappoint. This one is a ton of fun!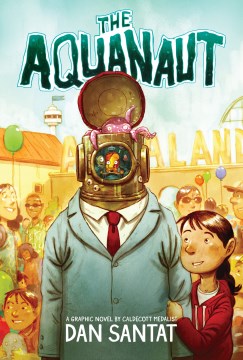 The Aquanaut by Dan Santat
Award-winning author and illustrator, Dan Santat, has created another imaginative tale filled with humor, heart, and marine animals! Five years after her father disappeared with his boat at sea, Sophia is approached by a mysterious person in a dive suit who turns out to be a group of sea creatures on an urgent mission. Santat's illustrations shine in this engaging story!
ADVANCED READERS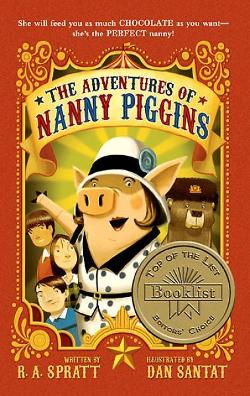 The Adventures of Nanny Pigginsby R.A. Spratt; illustrations by Dan Santat
Hilarious hijinks ensue when a circus pig becomes the governess to three human children. Complete with dry wit, this quirky, entertaining story is pure fun and makes a great summer read. Lexile: 900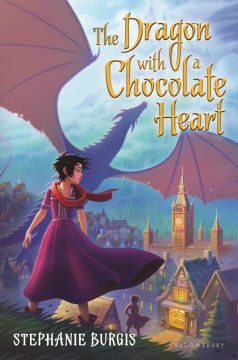 The Dragon with a Chocolate Heart by Stephanie Burgis
Aventurine is a young dragon who runs away to prove herself. When she drinks an enchanted cup of hot chocolate, she transforms into a girl and develops a passion for learning more about chocolate. With its fiery protagonist, this is one enticing coming-of-age story packed with elements of fantasy and adventure.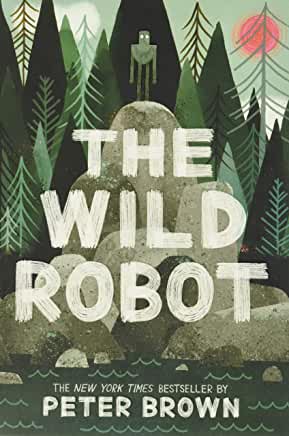 The Wild Robot by Peter Brown
After waking up in a forest alone and with no memory, Roz, a robot, must learn how to survive in the wild. Though programmed for logical tasks, she finds a way to befriend the animals until her past comes back to haunt her. Lexile 740/ Fountas & Pinnell: R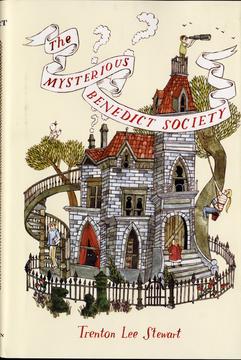 The Mysterious Benedict Society by Trenton Lee Stewart
(Ages 9 and up)
This quirky story is such an entertaining read! After completing a series of tests, orphan Reynie Muldoon is selected to join a group of super talented kids charged with saving the world! With its unique plot line and engaging writing, this one is a real winner. Lexile: 840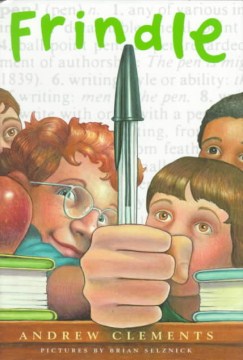 Frindle by Andrew Clements; illustrated by Brian Selznick
Prankster Nick Allen turns his classroom upside down when he invents a new word in this comical realistic fiction. Lexile: 830/ Fountas & Pinnell: R