Whether you are looking for a book to relax with poolside, an audiobook to entertain you while heading on a road trip, or a tantalizing tale to enjoy at bedtime, I've got a list of new releases that are perfect for diving into this summer!
Below, you will find several 2022 releases I read and thoroughly enjoyed, more stories that I can't wait to read, and a list of twelve of my all-time favorite books. From heartfelt romantic comedies to poignant historical fictions and nail-biting thrillers, there is a little something here for everyone.
Grab one of these standout stories and indulge in some summer fun! Happy reading!
2022 BOOKS I READ AND LOVED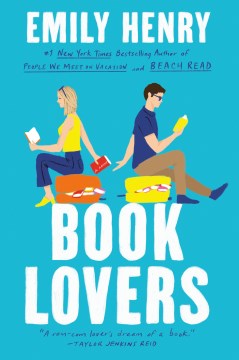 Book Lovers by Emily Henry
I found this book to be perfection! I just adore Emily Henry's writing. Her witty dialogue always makes me laugh and I love how she turned a typical romantic comedy on its head by giving the stereotypical rom com villain the starring role!
Cutthroat literary agent Nora Stephens agrees to leave her beloved New York City to spend the summer in Sunshine Falls, NC with her little sister for a girl's trip. While her sister creates a bucket list of adventures to experience while they are there, it is Norah's continual run in with a brooding, and very sexy, book editor from New York that turns her world upside down.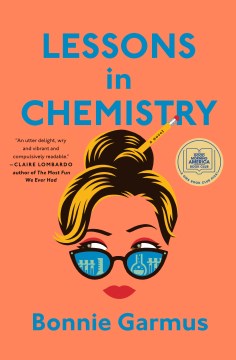 Lessons in Chemistry by Bonnie Garmus

This was not at all the romantic comedy I was expecting after seeing the book cover! This book is so completely different than anything I've read and I absolutely loved it.
The story takes place during the 1950's where women's rights are almost nonexistent. It should be noted that there are trigger warnings for suicide and sexual abuse. There are several dark moments in the book, but then there are also many funny, uplifting, thought-provoking pages with wonderful character development.
I also especially enjoyed the interview with the author at the end of the audio book and I'm excited to learn this book is currently being made into a series by Apple TV.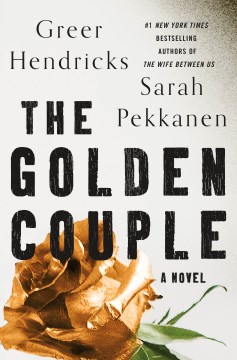 The Golden Couple by Greer Hendricks and Sarah Pekkanen
With tons of twists and red herrings, this one had me on the edge of my seat!
When Avery, a therapist who focuses on her own untraditional brand of therapy, meets with wealthy couple Marissa and Matthew to help them through their infidelity, she immediately believes there are more secrets to this marriage than meets the eye. Through alternating points of view from Avery and Marissa, readers are brought on a thrill ride as the two women uncover dangerous truths about each of their lives.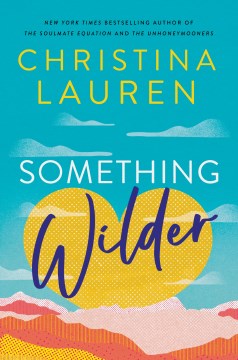 Something Wilder by Christina Lauren
Filled with romance, adventure, and treasure hunting, this is such a fun story to transport readers to the beautiful, but dangerous deserts of Utah. The book begins with Lily Wilder and new boyfriend Leo, completely smitten and ready to live a quiet life on Lily's ranch. Unfortunately, Leo is pulled back to the East Coast with a family emergency and both their lives take a drastic turn.
Ten years later, Lily is running tours through the canyons of Utah and Leo and his friends are her next customers. Through a series of events Leo and Lily regain their lost love while embarking upon a lively treasure hunt to find Butch Cassidy's hidden gold. I absolutely loved the unique storyline and how the two main characters found their way back to one another. This is one enjoyable, easy, breezy summer read.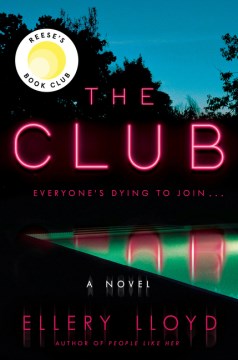 The Club by Ellery Lloyd
The Home Group owns a series of clubs around the world for the rich and famous. Their newest location is a remote island off the coast of England where the launch party goes completely awry ending with the murder of several people.
I really enjoyed how this story unfolded. The second half of the book in particular reveals secret after secret twisting the plot line around to a shocking conclusion. I especially liked the narration of the audio version and flew through this gripping story.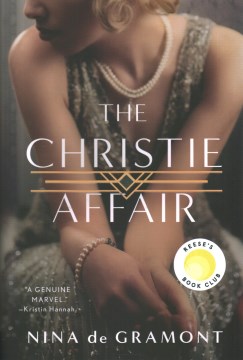 The Christie Affair by Nina de Gramont
Although I'm a big Agatha Christie fan, I was not aware of her mysterious 11-day disappearance in 1926. While this engaging historical fiction reimagines what happened to Agatha during that enigmatic vanishing, it's really a story about Nan O'Dea, her husband's mistress. This well-written tale has a ton of layers that are masterfully uncovered. I listened to the audio version and really enjoyed the accent of the narrator.
BOOKS ON MY TO-READ LIST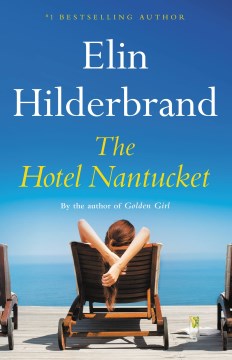 The Hotel Nantucket by Elin Hilderbrand
A billionaire enlists the help of several locals to fix up an old hotel in Elin Hilderbrand's newest beach read. While this is a very well-known author, I have yet to try any of her books and I'm looking forward to making this my first.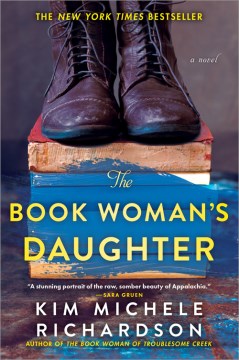 The Book Woman's Daughter by Kim Michelle Richardson
With both stories focusing on the little-known packhorse librarians bravely traveling through the Appalachian Mountains to deliver books during the Great Depression, there was quite a bit of controversy over the likeness of The Giver of Stars and The Book Woman of Troublesome Creek. I happened to read The Giver of Stars first and absolutely loved it. After seeing so many rave reviews for The Book Woman of Troublesome Creek and now the sequel The Book Woman's Daughter , I'm hoping to read both this summer.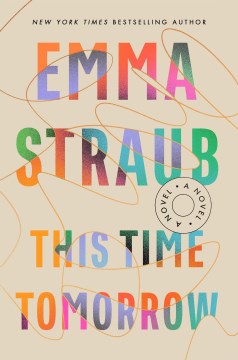 This Time Tomorrow by Emma Straub
On the eve of her 40th birthday, Alice is transported back in time to her 16th birthday. Reliving her teenage days with an adult's perspective, she sees the world completely differently. Most notably, her ailing father is young and vibrant again and she gratefully spends this extra time with him. I've heard a lot about Emma Straub's humorous and heartfelt writing, so I'm excited to give this one a try.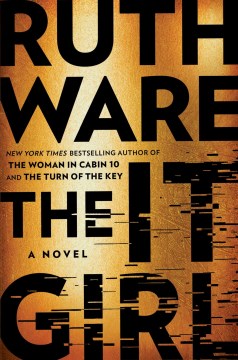 The It Girl by Ruth Ware – Releases 7-12-22
A decade after her friend was murdered, a reporter comes to Hannah's door digging up the past, causing her to rethink the events that led up to the tragic event. I'm a huge fan of Ruth Ware's books and I always eagerly await her newest one.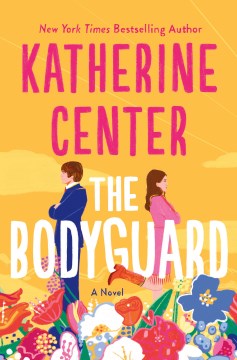 The Bodyguard by Katherine Center – Releases 7- 19 -22
When a female bodyguard is assigned to protect a reclusive actor, sparks fly! This one sounds like a fun lighthearted beach read.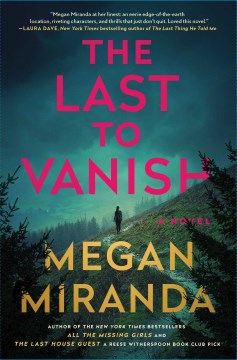 The Last to Vanish by Megan Miranda – Releases 7-26-22
A town haunted by disappearances? Yes, please! Thrillers are my favorite genre, so I can't wait to check out Megan Miranda's latest nail-biting tale.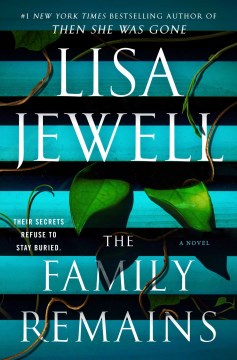 The Family Remains by Lisa Jewell – Releases on 8 – 9- 22
I found The Family Upstairs to be eerily haunting and captivating, so I am eager to check out the sequel!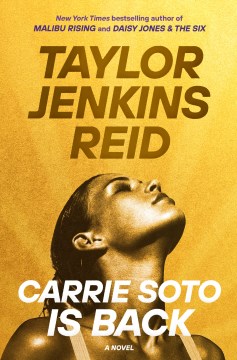 Carrie Soto is Back by Taylor Jenkins Reid – Releases on 8-30-22
In her hey-day, Carrie Soto was considered the best tennis player in the world. Six years after she retires, a young athlete swoops in to break her record. Determined to regain her status, Carrie comes out of retirement for one last season.
Taylor Jenkins Reid creates the most interesting and authentic characters and I can't wait to meet Carrie Soto.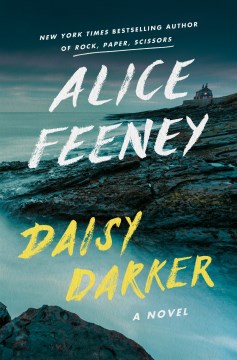 Daisy Darker by Alice Feeney – Releases on 8-30-22
I'm a sucker for gothic stories, especially when they are set on a remote island with a family full of secrets, so I was immediately attracted to Alice Feeney's new book that promises to be full of twists. As soon as it was compared to one of my favorite Agatha Christie books And Then There Were None, I added it to my to-read list.
OLDIES, BUT GOODIES
These books may have been around for awhile, but if you haven't read them yet, that just means they are new to you! Below are a few of my absolute favorite stories. I've tried to include a variety of genres, so there is a little something for everyone.
EVEN MORE RECOMMENDATIONS: