In May, our family read a ton of new releases that my kids could not get enough of! From STEM loving unicorns to super spies to ninja grandmas, we met some really fun characters! They also loved learning about the real-life story of a group of boys who built a floating soccer field, reading a charming tale of positive self-image, and diving into the enchanting story of a boy in search of the perfect cannonball.
*This post contains affiliate links. To read my full disclosure CLICK HERE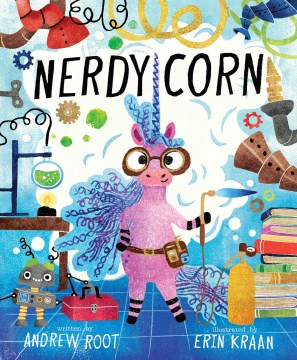 Nerdycorn by Andrew Root; illustrated by Erin Kraan, 2021
(Ages 5 and up)
A story starring a confident, kind unicorn interested in STEM? Yes, please!
Meet Fern! Unlike the other unicorns in her community, she prefers chemistry more than glitter. Fern may be different, but she is proud of who she is and always does her best to be a good friend and help others. When she encounters a few rude unicorns who tease her, however, she questions whether or not to help them when they are in need. She ultimately realizes that staying true to herself and doing the right thing is more important than holding on to a grudge. The unicorns come to appreciate Fern's many talents and aim to be more like her.
The bright cover has tons of kid appeal and adults will love how this story opens up discussions on friendship and celebrating differences
Laxmi's Mooch by Shelly Anand; illustrated by Nabi H. Ali, 2021
(Ages 5 and up)
This charming tale stars the endearing Laxmi who helps readers build a more positive self-image by celebrating body hair. Laxmi is shocked and embarrassed when her friends innocently suggest she should play a cat in their pretend game because she has tiny black hairs above her lip like whiskers. At home, her parents comfort her and explain how many women have a little mustache. Laxmi embraces her body hair and soon joyfully introduces mooches to her entire class. This subject is not covered in many books and readers with their own mooches will feel comforted and reassured by Laxmi and her self-confidence.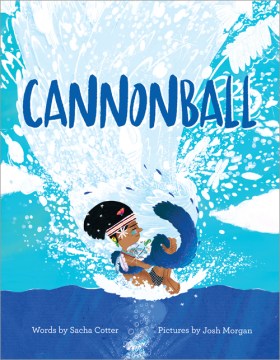 Cannonball by Sacha Cotter; illustrated by Josh Morgan, 2020
A young boy dreams of pulling off the perfect cannonball in this charming tale! Each time he jumps, however, he chickens out at the last minute resulting in a disastrous tumble. Everyone offers him advice, but it is only when his grandmother encourages him to do the cannonball his own way, that he finds the confidence to take the leap.
This sweet story of resilience is a ton of fun and, best of all, it is filled with vibrant illustrations showcasing a lush, tropical setting that is a real feast for the eyes.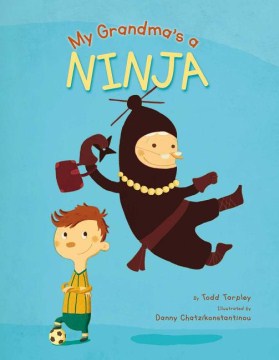 My Grandma's a Ninja by Todd Tarpley; illustrated by Danny Chatzikonstantinou, 2015
(Ages 5 and up)
Who wouldn't want a ninja for a grandma? Ethan is initially thrilled when his back-flipping, zip-lining, karate-chopping grandmother comes to visit. When her antics become disruptive, however, he has second thoughts. It's not until his grandmother's ninja moves inspire him to win his soccer game, that he fully appreciates them.
Just the thought of a ninja grandma is hilarious and it is so well executed in this comical story, I wasn't surprised at all when my kids asked to read this story night after night.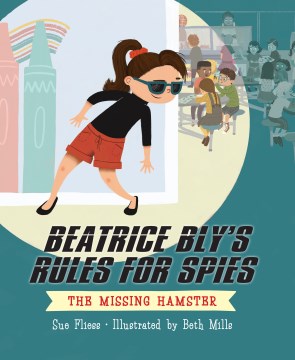 Beatrice Bly's Rules for Spies: The Missing Hamster by Sue Fliess; illustrated by Beth Mills, 2021
(Ages 5 and up)
Watch out, Harriet the Spy! There's a new detective in town and her name is Beatrice Bly and she's a super spy! Full of spunk and smarts, Beatrice loves taking on missions to help her family and friends solve their problems. It's no surprise that when the class pet goes missing, she's on the case!
My kids were immediately drawn to this amusing story and were not disappointed. They loved reading about Beatrice's skills of observation and deduction and hope to see more from this promising character.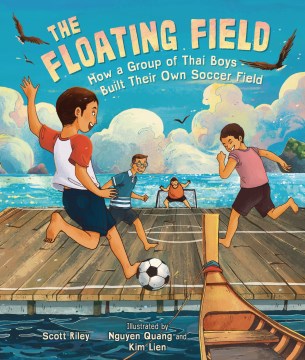 The Floating Field: How a Group of Thai Boys Built Their Own Soccer Field by Scott Riley; illustrated by Nguyen Quang and Kim Lien, 2021
(Ages 5 and up)
My kids were astonished by this fascinating true story of a group of boys who built their own soccer field over water. Prasit Hemmin and his friends loved playing soccer, but because they lived on a fishing village built on stilts, there was very little dry land to play on. Inspired by their own village, they worked together to find scraps of wood, barrels, and nails to build a field that floated on the water. They became so good they entered tournaments and held their own.
It is rare to find a nonfiction book that focuses on the achievements of children and this one does just that. Our family was so impressed with the ingenuity and resourcefulness of these boys and what they were able to accomplish. An author's note provides additional information about the Panyee Foodball Club including photographs of their floating field and village.