No matter their age, all children experience a variety of emotions that can be challenging, scary, and exhausting. Books focusing on social emotional learning (SEL) help children identify big feelings, learn to talk through them, and recognize how to manage them.
From sadness, to perfectionism, to anger, the below stories are ideal for sharing with children to provide them with the tools to manage their emotions.
*This post contains affiliate links. To read my full disclosure CLICK HERE
The Color Monster: A Story About Emotions by Anna Llenas, 2018
(Ages 2 and up)⠀⠀⠀⠀⠀⠀⠀⠀⠀
The Color Monster is an amazing read aloud that uses bright, vivid illustrations and poignant text to describe various emotions. "This is happiness. It shines yellow like the sun and twinkles like the stars. When you're happy, you laugh and jump and dance and play! You want to share your happiness with everyone."⠀⠀⠀⠀⠀⠀⠀⠀
With a range of applications, this book is perfect for parents, teachers, and counselors to help children sort their feelings. It is a must-have for most home and school libraries!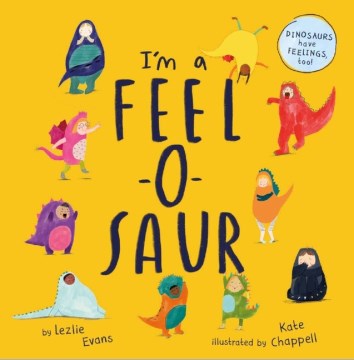 I'm A Feel-O-Saur by Lezlie Evans; illustrated by Kate Chappell, 2021
(Ages 2 and up)
Rollicking rhymes follow a diverse group of children dressed as dinosaurs as they display a myriad of emotions ranging from happy to shy to bored to angry. Beyond being ridiculously adorable, what makes this book a real standout is that it provides tips on ways to handle each emotion. The engaging characters reassure children that they will feel different moods throughout the day and whatever their disposition, it is okay.
This clever, charming book is sure to be a hit with both children and adults.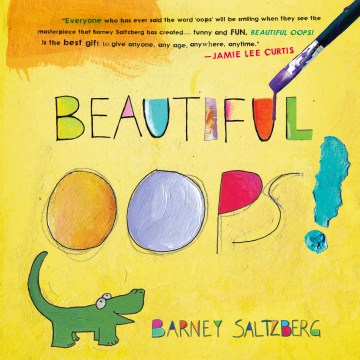 Beautiful Oops by Barney Saltzberg, 2010
(Ages 3 and up)
This incredible board book is absolutely brilliant. It uses vibrant illustrations to teach children that a mistake is just the beginning of an imaginative creation. A torn piece of paper, a spill, a stray mark on a page are all the potential to make something wonderful. This book was often checked out from my library from preschoolers all the way through third grade students!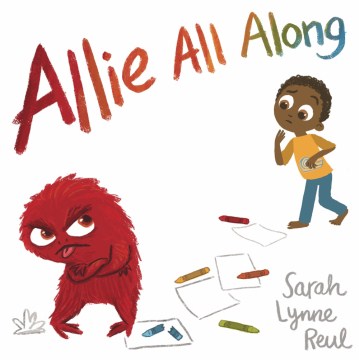 Allie All Along by Sarah Lynne Reul, 2018
(Ages 3 and up)
When a girl's crayon breaks, she transforms into an angry monster. Her patient brother introduces several strategies to reduce his sister's anger. With each coping tactic, including squeezing a stuffed animal and pretending to blow out birthday candles, Allie becomes calmer.
The stages of Allie's anger are represented with different colors giving children a visual representation of her changing emotions. The text also appears big and bold providing children with a plethora of language to describe their own feelings. This book has tons of kid appeal and is a wonderful tool for social emotional learning.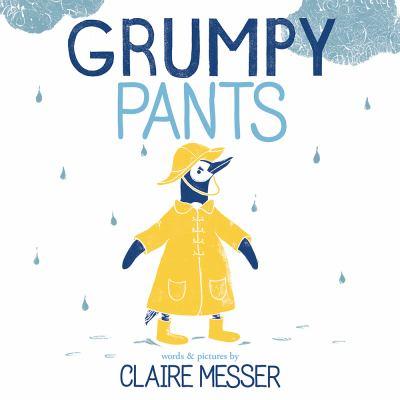 Grumpy Pants by Claire Messer, 2016
(Ages 2 and up)
We've all had bad days. Penguin is having an exceptionally terrible one for no real reason in particular. It isn't until he finally slips into a nice bath, enjoys a hot chocolate, and cozies up into his bed that he begins to feel better. This delightful tale reassures readers that bad moods don't last forever and brighter days are right around the corner.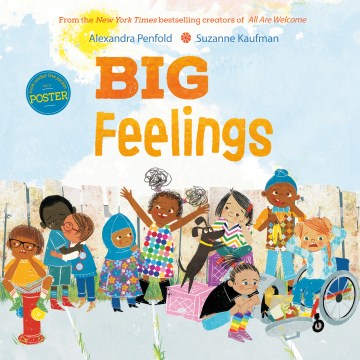 Big Feelings by Alexandra Penfold; illustrated by Suzanne Kaufman, 2021
(Ages 3 and up)
All Are Welcome is one of my favorite school-themed read alouds, so I was thrilled to see Alexandra Penfold and Suzanne Kaufman team up for a companion book tackling emotions. Though the rhyming text is simple, this book presents a wide array of complex emotions and is the perfect conversation starter for working through collaborations and friendships. The inclusive illustrations feature a diverse group of children who are excited to play, but find a pile of junk standing in the way of a tree they want to climb. They initially argue over what to do with the garbage, but by talking, apologizing, and taking the time to see others' point of view, they learn to work together and have fun.
With themes of conflict resolution, resilience, and navigating a variety of emotions this is a must-have for most classroom and home libraries.
When Miles Got Mad by Samantha Kurtzman-Counter and Abbie Schiller, 2013
(Ages 3 and up)
When Miles' little brother accidentally breaks one of his favorite toys, he gets angry. His cheeks burn, his hands curl into fists, and he screams at his brother. After his little brother leaves the room crying, Miles catches a glimpse of himself in the mirror. He is no longer Miles, but a large red monster symbolizing what Miles feels like when he is mad. The Monster gives several suggestions to help him calm down. As Miles begins to talk about his anger, the monster becomes smaller and smaller and Miles feels better. He realizes that the broken toy was an accident and he invites his brother to help him fix it.
Arguing over a toy is a typical scenario that many children face and this book is sure to resonate with many. My own children really related to Miles and the story served as a way for us to talk about better ways to speak to each other when we are feeling hurt and angry.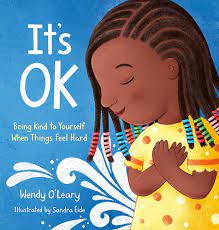 It's OK: Being Kind to Yourself When Things Feel Hard by Wendy O'Leary, illustrated by Sandra Eide, 2023
(Ages 4 and up)
Readers are presented with a variety of relatable scenarios such as losing a sporting event, feeling left out, struggling in school, etc. and learn that everyone feels frustrated and upset sometimes, but by reassuring ourselves with affirming words and a gentle touch, we can feel better.
Learning self-compassion at an early age is an essential way to develop emotional resiliency and self-confidence. There are several strategies listed in the back of the book to help children (and adults!) build self-compassion and self-acceptance. This comforting book is a must-read for children and adults!
Great Big Feelings series by Tom Percival
(Ages 4 and up)
Examples of children coping with anger, anxiety, jealousy, and other big feelings are skillfully presented in relatable situations in this engaging and impactful series. Hues of black and white mixed with pops of color highlight how much these difficult emotions can influence our happiness while a note in the back reassures readers and provides tips for managing these tricky feelings.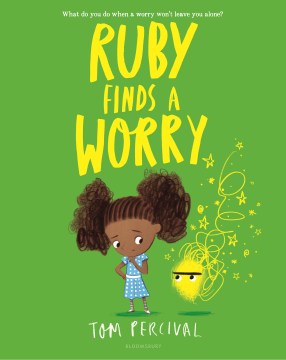 Ruby Finds a Worry by Tom Percival, 2019
Ruby Finds a Worry stars a young, self-confident girl who becomes shaken when she discovers a worry. She tries to ignore it, but the more time that passes, the larger the worry grows until it becomes all-consuming. Ruby feels scared and alone until she meets someone else with a worry. By sharing their fears with each other, they find that they feel better and their worries become smaller and smaller and ultimately disappear.
Bright colors mixed with hues of gray capture Ruby's feelings of anxiety and fear and ultimately her joy in shedding her burdens.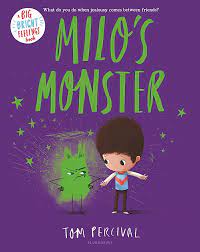 Milo's Monster by Tom Percival
When a new girl named Suzi moves to Milo's neighborhood and starts hanging out with his best friend Jay, he grows jealous. His feelings manifest into a green monster who confirms that Jay and Suzi are having more fun without him leading Milo to avoid them. When Suzi talks with Milo about how much Jay misses him, he realizes he has let his jealousy get the best of him. He apologizes and the three become good friends. Changing friendships is extremely challenging and this story does a good job of showing how helpful it is to talk to our friends about our feelings instead of letting our insecurities overwhelm us.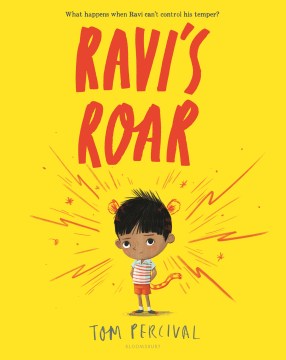 Ravi's Roar by Tom Percival, 2020
Ravi is the youngest and smallest in his family. After a day of finishing last in every race, not being able to reach the monkey bars, and missing out on ice cream, he becomes furious and transforms into an angry tiger. His irate alter ego yells and stomps until Ravi flops on a bench feeling more sad than mad. Apologies are made and Ravi feels like himself once again.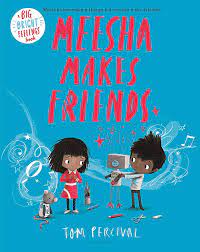 Meeka Makes Friends by Tom Percival
Meeka excels in many areas, but really struggles reading social cues and connecting with others. She finds solace in the friends she creates out of recycled materials until she is invited to a birthday party. Even though she initially finds it difficult to join in the festivities, she eventually bonds with the other children when she shows them how to make their own special creations.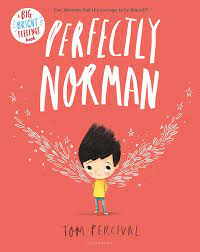 Perfectly Norman by Tom Percival
Norman feels perfectly normal until the day he grows wings. Worried by what others may think, he keeps them hidden under a jacket. When he can't bear wearing the jacket any longer, he finally reveals his wings only to learn that there is no such thing as perfectly normal and he is perfect just the way he is.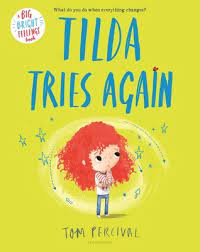 Tilda Tries Again by Tom Percival
When Tilda's world is turned upside down, she suddenly finds even the easiest task difficult. She wants to give up, but is inspired by a ladybug's tenacity to find her own resiliency. Even though she still finds things challenging, Tilda discovers that the more she tries, the more she succeeds.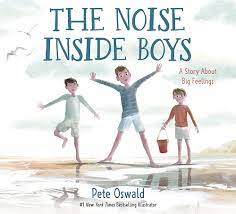 The Noise Inside Boys: A Story About Big Feelings by Pete Oswald, 2023
(Ages 4 and up)
This moving story, follows a young boy who grows angry when his brothers accidentally knock down his sand castle. Later that night, his dad sits with him and helps him explore his many emotions learning to embrace them by coping with the difficult ones and celebrating the happy ones.
I love how this book helps change the perception that being tough means being stoic and dealing with hardships alone. Instead, this book helps open up conversations that being tough is learning how to deal with our emotions, so that we can become more resilient and confident. When the boy first becomes angry, he runs away from his family keeping them at a distance. He soon learns that by sharing his feelings with his father, he is able to finally feel better and more connected.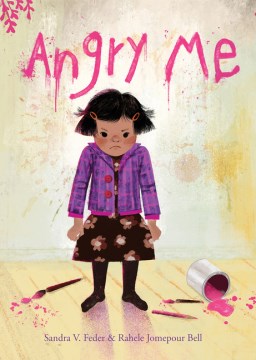 Angry Me by Sandra V. Feder; illustrated by Jomepour Bell, 2022
(Ages 4 and up)
Anger is one of our most raw emotions that children, especially, struggle with. Using eye-catching art, this relatable story follows a young girl as she wrestles with emotions ranging from annoyance to rage during a variety of common occurrences. As she reflects back on each scenario, she identifies ways to work through her anger while also realizing it is a feeling that won't last forever.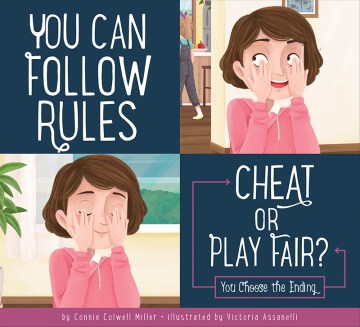 You Can Follow Rules: Cheat or Play Fair? by Connie Colwell Miller; illustrated by Victoria Assanelli
Getting kids to do the right thing can be hard. I'm so happy to find The Making Good Choices series, which presents a variety of everyday situations and lets kids choose how the characters react while learning the benefits of exercising respectful decisions in the process.
The "choose your own adventure" element is very engaging and allows kids to step into someone else's shoes and see the consequences of their actions. For example, in You Can Follow Rules: Cheat or Play Fair?, Kirsten is a little sister playing hide-and-go-seek with her big sister Mira. Kirsten really wants to win, so she contemplates peeking while she is counting. The reader is invited to choose her actions. If she cheats, you turn to one page and if she decides to play fair, you turn to another. The end of the book encourages children to go back and see the results of each decision offered in the book to better understand each outcome.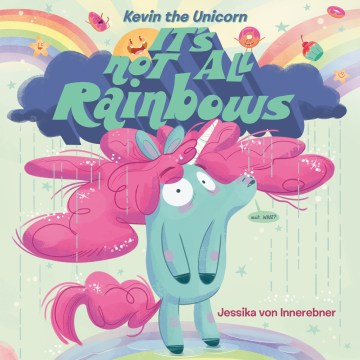 Kevin The Unicorn: It's Not All Rainbows by Jessika von Innerebner, 2019
(Ages 4 and up)
While unicorns have the reputation of being exuberant magical creatures that spread joy to all around them, Kevin wakes up one morning feeling not quite his happy self. He encounters several misfortunes as his day progresses, but tries to plaster a smile on his face through each tribulation. When he can't take any more, he melts down in a pile of despair until he meets other unicorns who are having a bad day too.
Colorful illustrations and comical details draw the reader in to this seemingly lighthearted story that has an important message of recognizing one's own feelings and having the courage to express them.
I'm so glad that there are entertaining and powerful stories like this that remind readers that no one is perfect and they shouldn't have to be!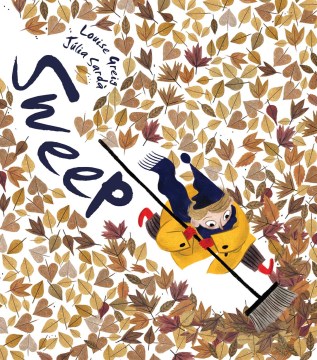 Sweep by Louise Greig; illustrated by Julia Sarda, 2019
(Ages 4 and up)
Anyone who has ever let anger get the best of them is sure to relate to Sweep .
When Ed accidentally trips over a broom, he becomes swept away by his bad mood. The gorgeous art and simple text present a fitting metaphor for emotions. Feeling irritated, Ed sweeps a pile of leaves that grows larger and larger as his bad mood over takes him. Soon his grouchiness represented as a mountain of leaves is affecting everyone around him. With the changing of the wind, however, he gains new perspective and is able to finally lift his mood and reconsider his actions the next time he begins to feel grumpy.
This book is a great springboard for a conversation to brainstorm coping mechanisms children can use when they become angry, so that they don't get swept away by their own big emotions.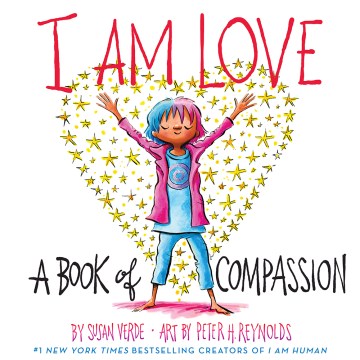 I Am Love: A Book of Compassion by Susan Verde; illustrated by Peter Reynolds, 2019
(Ages 4 and up)
The powerhouse team of Susan Verde and Peter Reynolds is back with another touching addition to their wellness series. I Am Love provides tender examples of compassion helping children better understand this abstract idea. Charming illustrations follow a girl who helps a friend through a difficult time by listening and offering support. Other examples include understanding when someone makes a mistake, trying to correct a wrong, and spreading random acts of kindness.
I love the message that we are all capable of love and making the world a better place by showing compassion.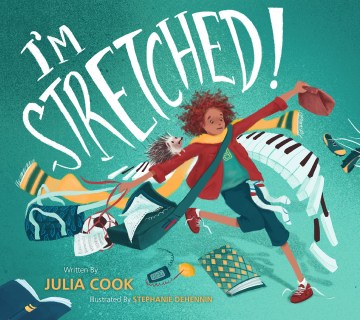 I'm Stretched by Julia Cook; illustrated by Stephanie Dehennin, 2019
(Ages 5 and up)
Stress is a part of life and if we can teach children at an early age how to manage it, hopefully they will learn how to create a balanced and healthy routine.
I'm Stretched by Julia Cook features a girl who is feeling pulled in a million directions by homework, sports, family, and friends. The upbeat rhymes provide several tips for coping with stress making this a helpful resource for both children and adults!
We can't stop children from feeling the pressures of a fast-paced society, but we can aid them with tools to better manage the stressful feelings they may face.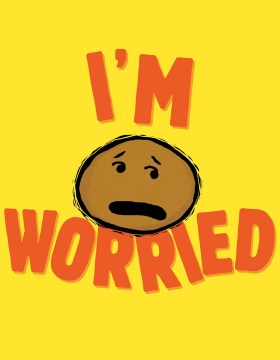 I'm Worried by Michael Ian Black, 2019
(Ages 4 and up)
I just love how Michael Ian Black and Debbie Ridpath Ohi effortlessly uses humor to present powerful emotions to children in an accessible and impactful way. Their first two books delicately tackle boredom and sadness and their newest offering focuses on anxiety.
I'm Worried stars an anthropomorphic potato who is afraid of the terrible things that could happen in the future. His human friend helps him gain perspective that even when bad things occur, they usually turn out okay. Since we cannot predict the future, we should do our best to enjoy the present.
What I like the most about these books is that they help children feel supported in the way they may feel and empowered to own their emotions.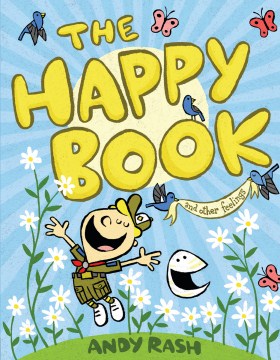 The Happy Book by Andy Rash, 2019
(Ages 4 and up)
Our family just adores this comical book on feelings! Surrounded by sunshine and flowers, Camper and his best friend Clam could not be happier. Clam bakes a cake to celebrate their friendship, but becomes sad when Camper eats the entire thing. Soon the friends travel through a range of emotions represented by different "books".
Rich colors, clever details, and humorous dialogue make this book an engaging read aloud that children will ask for again and again. While comical, there is also a valuable lesson of sharing one's feelings with others in an honest and constructive manner.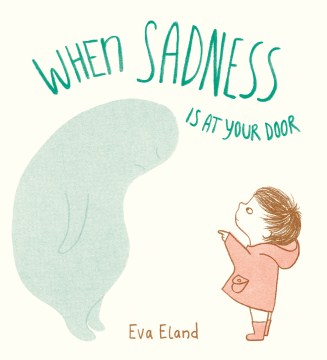 When Sadness Is At Your Door by Eva Eland, 2019
(Ages 4 and up)
Sadness is one of those complex emotions that can be scary and overwhelming, especially for children. Books like WHEN SADNESS IS AT YOUR DOOR, however, can help children better comprehend and cope with this challenging feeling.
In this standout picture book, sadness is personified as a blue bloblike creature. The way it makes children feel is brilliantly demonstrated using simple illustrations paired with sparse text. The book encourages children to partake in quiet activities like drawing or listening to music when sad. One of the main take-aways from the book is that it is okay to welcome sadness and that it may disappear as unexpectedly as it arrived.
This is a book that will be appreciated by adults as well as children.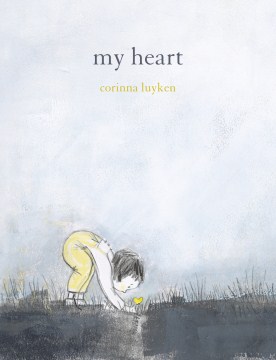 My Heart by Corinna Luyken, 2019
(Ages 4 and up)
MY HEART uses lovely lyrical language to describe the different ways a heart can feel. What I love most about this book is its message of hope. "There are days it is broken, but broken can mend, and a heart that is closed can still open again." These beautiful lines can apply to an array of situations and can help children work through difficult moments in their lives.
The whimsical illustrations that play with the combination of black, greys, whites, and yellows brilliantly reflect the poetic language. Lastly, the powerful ending reminding children that they are in charge of their emotions could not be better.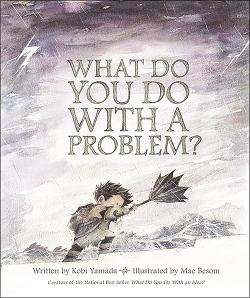 What Do You Do With a Problem? by Kobi Yamada, 2016
(Ages 5 and up)
A boy is faced with a problem that he cannot overcome. He begins to worry, causing it to grow bigger and bigger until he realizes the only way to make it go away is to face it. Only when he meets his problem head on does he realize there is something beautiful inside; an opportunity. Suddenly the bleak colors turn bright and the world is an adventure again. As an eternal optimist, I love the message in this book.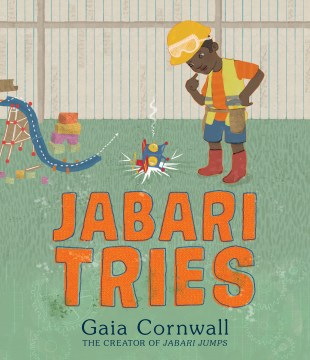 Jabari Tries by Gaia Cornwall, 2020
(Ages 4 and up)
The courageous character from Jabari Jumps returns with another standout story. Jabari is excited to build a flying machine until each design fails. As his frustration grows, his father helps him overcome his irritation and learn to persevere. Jabari takes on his little sister as a partner and together they are able to reach their goal. From the beautiful collage-style illustrations to overcoming big emotions and a positive sibling relationship, there is a lot to love about this sweet story!
The Little Senses series by Samantha Cotterill
I am LOVING Samantha Cotterill's new Little Senses series featuring children with sensory sensitivities. These beautifully illustrated books use sparse text to allow readers to either see aspects of themselves or gain insight into how others might feel during different experiences. The books are authentic, relatable, and relevant.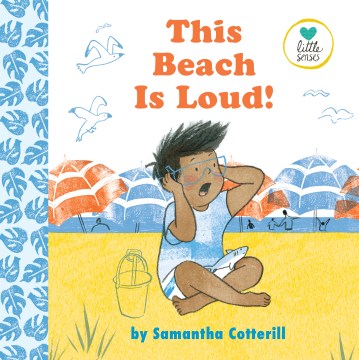 This Beach is Loud (2019) stars an exuberant little boy who can't wait to visit the beach for the first time. Amusing illustrations follow him as he eagerly prepares for the big day. Once he arrives, however, he finds the beach crowded, loud, and the sand uncomfortable. His dad patiently calms him down by taking deep breaths and counting. They find a quiet spot and the boy slowly finds enjoyment in his new environment.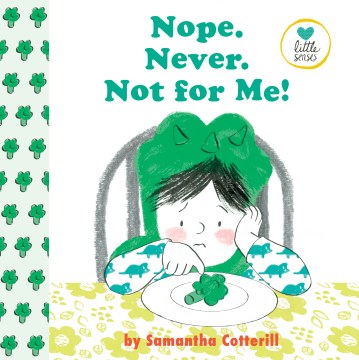 Nope. Never. Not for Me! ((2019)
When a dinosaur loving girl refuses to eat broccoli, her mom suggest they are dinosaur trees and convinces her to take a small bite. She is disappointed that she doesn't like it, but her mom congratulates her on being a "Try"ceratops. With her newfound confidence, she tries more food and creates a collage of the ones she likes and doesn't like.
This book is PERFECTION! Filled with clever details, a positive message about trying new things, and humorous, action-packed artwork, you aren't going to want to miss this one!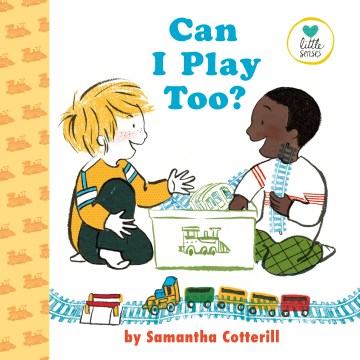 Can I Play Too? (2020)
Friendships can be hard to navigate, especially for young children. CAN I PLAY TOO? is an engaging read aloud that cleverly teaches children the importance of social cues and helps them develop their social-emotional skills.
When a boy asks to help his classmate build a train track, he excitedly begins constructing it the way he envisions, not noticing that the other boy is becoming upset at the way he is taking over the project. When the other child storms off claiming that he ruined his track, the boy is left sad and confused. The attentive teacher helps him recognize warning signs that a friend might feel frustrated and arms him with the language to find out what is wrong. The next time the boys play together and a problem arises, they are able to work it out and enjoy their time together.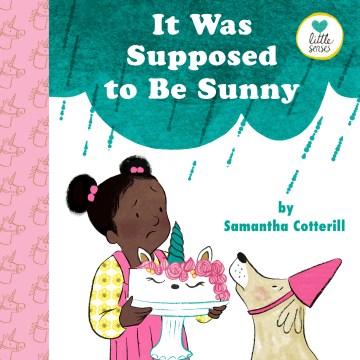 It Was Supposed to Be Sunny (2021)
Laila and her mother have perfectly planned her birthday party down to the last detail. So when it rains and they have to move the party inside, Laila struggles with the change of plans. Before she erupts in a complete meltdown, Laila's mother teaches her a few tactics that help her become more resilient and adaptable. This one is sure to resonate with many children! ⠀⠀⠀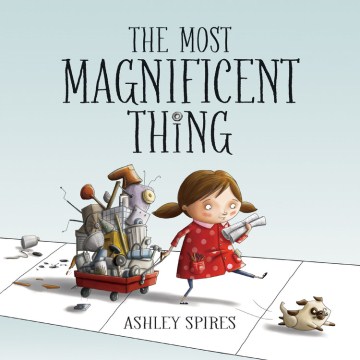 The Most Magnificent Thing by Ashley Spires, 2014
(Ages 5 and up)
With the help of her pet dog, a girl embarks on a special mission to create something truly spectacular. After several attempts, however, she grows frustrated by her failures and quits. Taking a break by playing with her dog, however, gives her clarity and inspiration. She perseveres and her hard work pays off when she invents something remarkable. This engaging tale entertains while teaching children to never give up!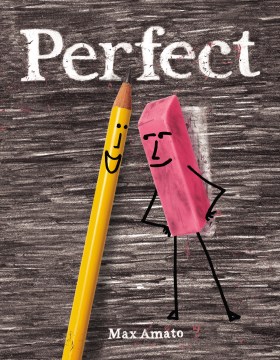 Perfect by Max Amato, 2019
(Ages 4 and up)
In this comical new book, an eraser is determined to keep his page perfectly clean. When a mischievous pencil interferes with this plan, however, the eraser learns a valuable lesson that perfection does not always equal happiness.
The clever artwork featuring a combination of photographs and illustrations paired with the minimal text are in fact perfect. This entertaining story is a new favorite that my children ask for repeatedly.
Great Big Feelings series by Hallee Adelman; illustrated by Karen Wall and Sandra de la Prada
This fantastic series features children experiencing difficult emotions in very realistic and relatable situations. Many readers will identify with the girl who grows envious of her friend's drawing or the boy anxious about attending a birthday party. Most importantly, they will learn that while these feelings may initially seem scary, through talking with others, drawing, or learning breathing exercises, there are ways to manage them.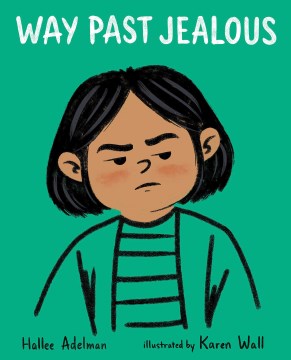 Way Past Jealous, 2021
Jealous that her classmates and teacher like Debby's drawing better than hers, Yaz allows this to ruin her day and strain her friendship with Debby. After sharing her frustration and regrets with her dad, Yaz feels better and finds a way to make amends. Buy It Here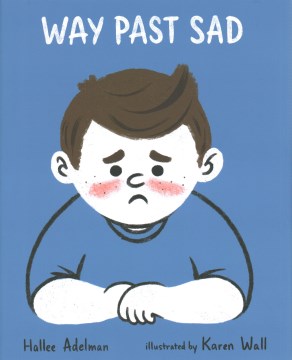 Way Past Sad, 2021
When a boy discovers that his best friend, Sanj, is moving, he feels sad. After spending time alone, cuddling with his mom, playing with other friends, and drawing, he begins to feel better and he learns that sadness is not permanent. Buy It Here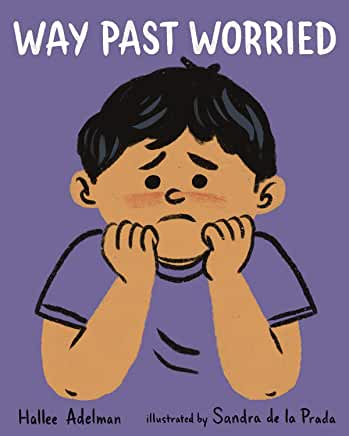 Way Past Worried, 2020
As he gets ready for a birthday party, Brock grows anxious that no one will talk to him or worse, the other kids will laugh at him. He cautiously enters the party discovering a new girl who is worried too. As a new friendship blossoms, their confidence grows and they bravely face the party together. Buy It Here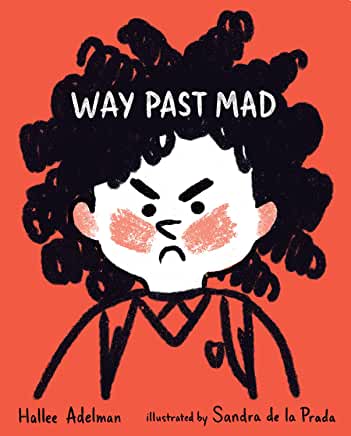 Way Past Mad, 2020
When Keya's little brother annoys her one morning, she becomes so angry, she takes it out on her friend Hooper on their walk to school. Suddenly, her anger is replaced by remorse. A heartfelt apology sets things right and turns Keya's day around. Buy It Here
You May Also Like: