It's ASIAN AMERICAN PACIFIC ISLANDER HERITAGE MONTH and I've put together a list of standout stories with tons of kid appeal that are not only perfect to share during May, but ALL YEAR LONG!
The AAPI community is quite diverse consisting of approximately 50 ethnic groups. I have done my best to create an inclusive list of books that represent the stories my children and I cannot get enough of. I recognize that the books here may not include everyone who identifies as an Asian American and Pacific Islander, so I will continue adding to this list as I discover more books and I welcome your recommendations.
*This post contains affiliate links.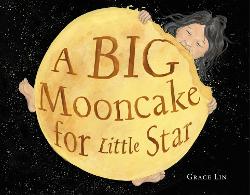 A Big Mooncake for Little Star by Grace Lin, 2018
(Ages 3 and up)
You will never look at the moon the same way after reading this enchanting story. A Big Mooncake for Little Star mixes in elements of fantasy and Chinese culture to create a charming story of Little Star, who wakes each night to nibble away at the giant mooncake she and her mother baked together. With each bite, children will begin to see the various phases of the moon. This whimsical story is simply delightful and makes for a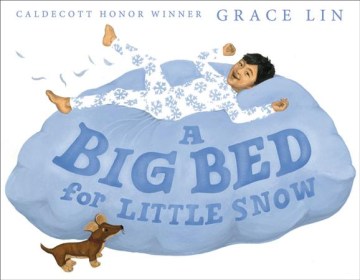 wonderful book for bedtime. Just in case you need one more reason to read this outstanding book, it also won a Caldecott Honor for its unique artwork.
We also love the companion book A Big Bed for Little Snow.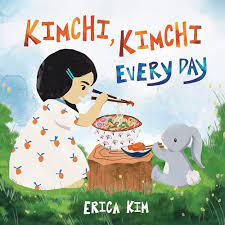 Kimchi, Kimchi Every Day by Erica Kim, 2022
(Ages 3 and up)
Filled with rousing rhymes, this jubilant story showcases various ways a little girl enjoys her favorite food, kimchi. With each preparation featured on different days, this fabulous story is also helpful for reinforcing the days of the week to young children. A glossary describing different types of kimchi is also included.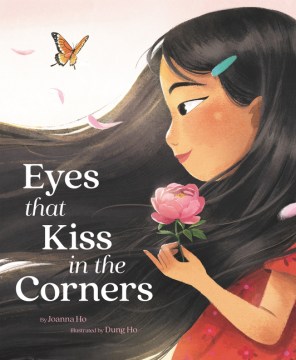 Eyes That Kiss in the Corners by Joanna Ho; illustrated by Dung Ho, 2021
(Ages 4 and up)
This impactful story uses exquisitely descriptive language to share how the shape of a girl's eyes is one of her favorite family traits that define her in the best way. Radiant illustrations highlight the poetic text bringing in elements of whimsy as the girl describes aspects of her culture. The girl's self-confidence is infectious and the empowering text celebrating heritage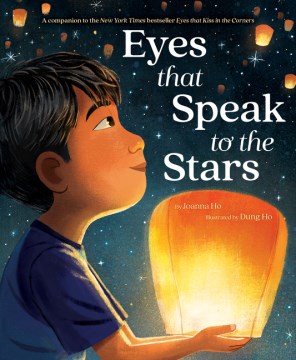 and family paired with the luscious illustrations makes this book a real standout.
We equally love the companion book Eyes That Speak to the Stars .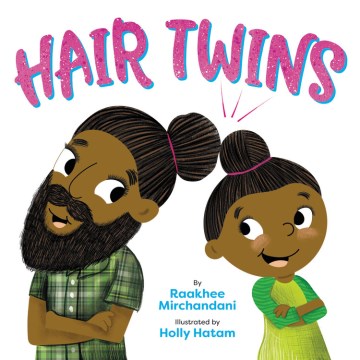 Hair Twins by Raakhee Mirchandani; illustrated by Holly Hatam, 2021
(Ages 4 and up)
The unconditional love between a father and daughter is palpable in this sweet story. Whether the papa is tenderly putting his daughter's hair in braids or she is adoringly passing him hair accessories, it is clear that taking care of their long locks is an important tradition to their family. This cheerful tale further provides a window into the Sikh tradition of patkas and ends with a touching author's note stating how the story is inspired by her own family.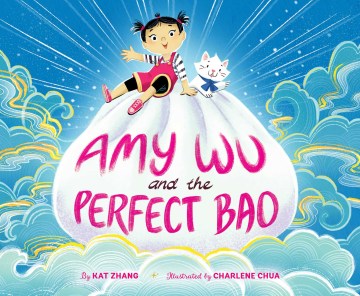 Amy Wu and the Perfect Bao by Kat Zhang; illustrated by Charlene Chua, 2019
(Ages 4 and up)
Amy Wu is one of our favorite new characters! We just adore her exuberant and resilient attitude. In Amy Wu and the Perfect Bao, Amy is determined to make the flawless bao like the rest of her family. Even after being disappointed at many failed attempts, she never gives up and finds a solution that allows her to make the perfect bao her own way. There is even a recipe for bao for little chefs to try! Buy It Here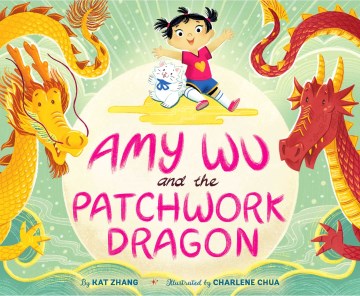 In Amy Wu and the Patchwork Dragon (2020), Amy is excited about a new class project to create dragons. When her friends question her Chinese dragon, however, she begins to doubt herself. Feeling miserable, she returns home where her grandmother regales her with stories featuring wise dragons with special powers who can even fly without wings. Feeling newly inspired by her Chinese heritage, she pulls out a dragon costume and makes it her own. When she presents it to her class, they cheer and relish in learning about her culture. Buy It Here
With its bright colors and uplifting storylines about staying true to yourself, there is a lot to love about these books! We hope to see more adventures from Amy Wu!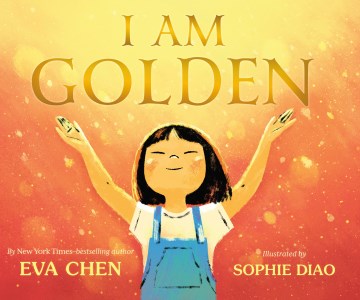 I Am Golden by Eva Chen; illustrated by Sophie Diao, 2022
(Ages 4 and up)
In her author's note, Eva Chen shares how she felt as though she grew up in two different worlds. Her Americanized life at school and her Chinese life at home. She wrote this book as a love letter to her parents, her children, and to all readers in hopes that they will honor their heritage and celebrate how their ancestry makes them stronger. This rousing story could not be more lovely!
Ramen for Everyone by Patricia Tanumihardja, illustrated by Shiho Pate, 2023
(Ages 4 and up)
Every Sunday Hiro's dad makes ramen for dinner. When Hiro turns seven, he is determined to join his dad in making the perfect bowl of ramen. Although it doesn't turn out as planned, the resourceful Hiro tries again, finding a way to make the ramen special for each family member.
With expressive illustrations, a heartfelt storyline, a recipe for ramen, and a lesson in growth mindset, this book is a plateful of happiness!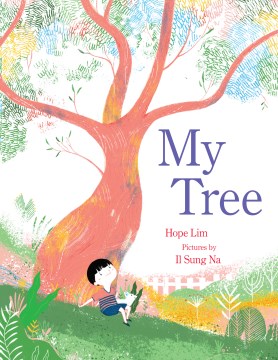 My Tree by Hope Lim; illustrations by Il Sung, 2021
(Ages 4 and up)
My Tree stars a young Korean immigrant who finds a special connection with a tree in his backyard that he names Plumee. He waters her, plays with her, and escapes to her branches when he needs a place of solace. One fateful night, Plumee is blown down during a storm. When she is hauled away, everything feels different. In remembrance of his old friend, the boy plants another tree that he nurtures.
This heartfelt story touches upon themes of loss, healing, and the comfort that can be found in nature. With its soft color pallet, the striking illustrations are a real showstopper drawing readers into this tender tale.
Natsumi! by Susan Lendroth ; illustrated by Priscilla Burris, 2018
(Ages 4 and up)
Natsumi! might be a little girl, but she has a big personality. With cries of "Not so fast, not so hard, not so loud!" her family does not always appreciate Natsumi's active disposition. Her grandfather is the only one who embraces her exuberance and finds a way to nurture it in a way that makes the whole family happy.
This sweet story of individuality and acceptance also gives children a wonderful peek into Japanese culture highlighting a traditional tea ceremony, dance, food, and music.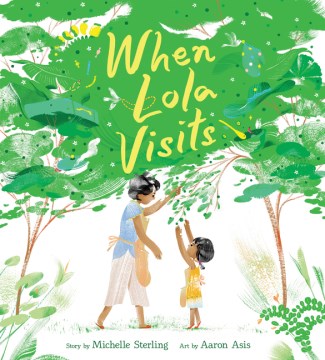 When Lola Visits by Michelle Sterline; illustrated by Aaron Asis, 2021
(Ages 4 and up)
This heartwarming story uses beautifully descriptive language to capture the essence of summer through a young girl's nose. Whether it's "gooey sunscreen and salt-soaked swimsuits at the beach" or "suman steaming on the stove", each glorious scent is a connection with her grandmother who visits every summer from the Philippines. The beautiful illustrations use a soft pastel pallet that captures the tender tone of the story while the text evokes the magic found in childhood memories and in the joy of family. This one is a real standout!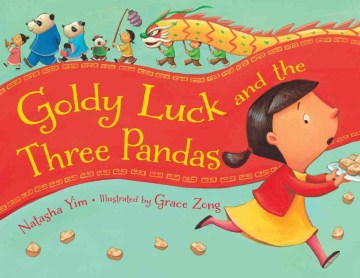 Goldy Luck and the Three Pandas by Natasha Yim; illustrated by Grace Zong, 2014
(Ages 4 and up)
In this clever twist on Goldilocks and the Three Bears, Goldy is sent to the Chan family to deliver a plate of turnip cakes to celebrate the Chinese New Year. When the family of pandas is not home, Goldy eats their food, sits in their chairs, and falls asleep in their bed. Where the story excels is in Goldy's response after she is caught. Upon returning home, she feels guilty for her rude actions and returns to the Chans the next day to make amends. An author's note describing Chinese New Year traditions and a recipe for turnip cakes also enhances this fabulous fractured fairy tale.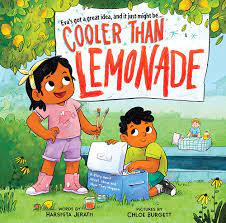 Cooler Than Lemonade by Harshita Jerath, illustrated by Chloe Burgett, 2023
When Eva opens a lemonade stand, she is frustrated by her neighbor who opens a competing business. The resilient Eva develops new ways to grow her business in this wonderful story about creativity and entrepreneurship. There is so much to love about this one including a recipe for a special treat at the end!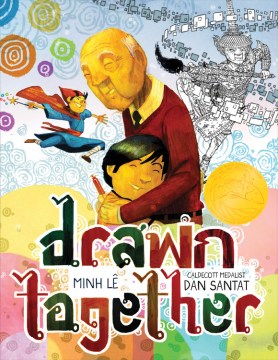 Drawn Together by Minh Le and Dan Santat, 2018
(Ages 5 and up)
This award-winning book is absolutely breathtaking! Stunning fantastical illustrations fill the pages of this moving story about a grandfather yearning to overcome a language barrier and connect with this grandson. This unique story is a must-read!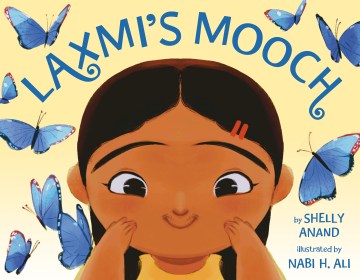 Laxmi's Mooch by Shelly Anand; illustrated by Nabi H. Ali, 2021
(Ages 5 and up)
This charming tale stars the endearing Laxmi who helps readers build a more positive self-image by celebrating body hair. Laxmi is shocked and embarrassed when her friends innocently suggest she should play a cat in their pretend game because she has tiny black hairs above her lip like whiskers. At home, her parents comfort her and explain how many women have a little mustache. Laxmi embraces her body hair and soon joyfully introduces mooches to her entire class. This subject is not covered in many books and readers with their own mooches will feel comforted and reassured by Laxmi and her self-confidence.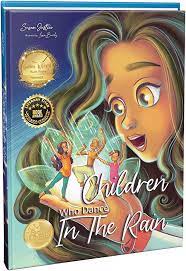 Children Who Dance In the Rain by Susan Justice, illustrated by Lena Bardy, 2023
Sophie often complains about school, eating her fruit, and gets bored easily. On a vacation to India, however, Sophie meets a group of children who live in a mud colony and gains a new perspective on life. This impactful story offers excellent examples of empathy, kindness, and gratitude that should stay with readers long after closing the pages of this book.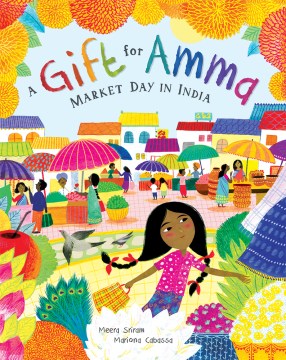 A Gift for Amma by Meera Sriram; illustrated by Mariona Cabassa, 2020
(Ages 4 and up)
Bright, colorful illustrations adorn the pages of this striking story of a girl searching for the perfect gift for her Amma. From saffron to peacock feathers, readers will love discovering the vibrant world of a busy market place in India. The story is enhanced with a glossary of items that appear in the market, information about markets around the world, and photographs of items featured in the book.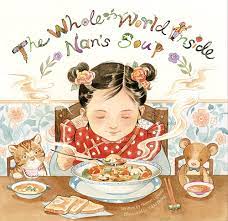 The Whole World Inside Nan's Soup by Hunter Liguore; illustrated by Vikki Zhang, 2021
This wonderfully whimsical story uses enchanting illustrations to highlight a grandmother noting how her soup represents the seeds that grew into vegetables, the sun and moon who helped grow them, the gardeners who harvested them, and so much more. This is truly a beautiful look at how food connects us with the past, present, and future.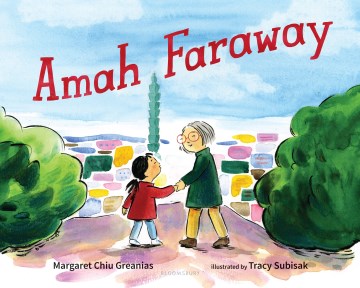 Amah Faraway by Margaret Chiu Greanias; illustrated by Tracy Subisak, 2022
Kylie may speak to her Amah every Saturday on the computer, but she is full of nerves when she travels to Taipei to visit her in person. While initially intimidated by all the unusual sights, sounds, and food, she eventually begins feeling a stronger bond with her grandmother and comes to see things with a new perspective.
In a very clever twist, midway through the book the text is repeated in reverse with alternate punctuation giving it a different meaning. This unique structure adds a layer of depth to the story and further demonstrates Kylie's changing attitude with her new point of view.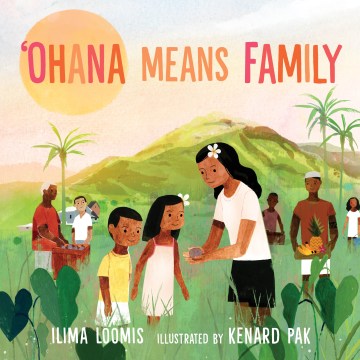 'Ohana Means Family by Ilima Loomis; illustrated by Kenard Pak, 2020
(Ages 4 and up)
Food is something that connects us all and in this lovely tribute to a special Hawaiian tradition, readers gain a better understanding of poi and kalo, staples in Hawaiian culture. The cumulative storyline, similar to the classic "The House That Jack Built", begins with a family harvesting kalo to make poi for their lū'au. Each poetic line adds insight into the interconnected relationship between the land of Hawaii and its people, creating one touching read aloud.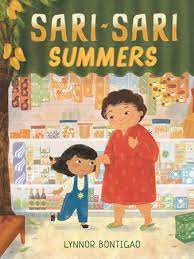 Sari-Sari Summers by Lynnor Bontigao, 2023
(Ages 4 and up)
Nora loves spending the summers with her lola and this summer she is especially excited about working in her sari-sari store! When a heat wave keeps the customers away, Nora brilliantly has the idea to make mango ice candy. This adorable intergenerational story could not be sweeter! We can't wait to try to make our own mango ice candy with the recipe in the back!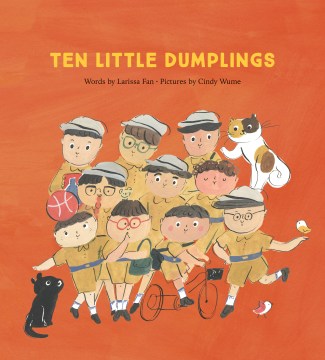 Ten Little Dumplings by Larissa Fan; illustrated by Cindy Wume, 2021
(Ages 4 and up)
In this delightful story, readers meet a family with ten sons, which is considered extremely lucky in Taiwanese culture. The engaging illustrations follow the boys through their childhood adventures until they become men and we meet the surprise narrator of the story, their sister, who was there all along! My kids absolutely adore this book and love pointing out the sister hidden on each page. They enjoyed the ending even more when the sister grew into her own. I especially appreciated the author's note stating that this story is based on her father's family.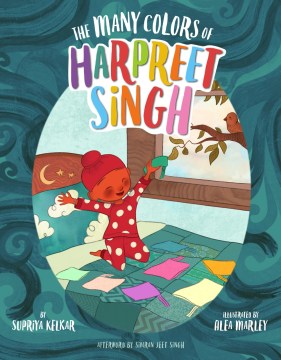 The Many Colors of Harpreet Singh by Supriya Kelkar; illustrated by Alea Marley, 2019
(Ages 4 and up)
Harpreet Singh loves expressing his emotions through his brightly colored patkas. Feeling sad about moving to a new home, he wears only the color white signifying his shyness. One kind act, however, turns his world around bringing the color back to his life. This charming story is not only a sweet lesson in empathy, but also a great introduction to Sikhism.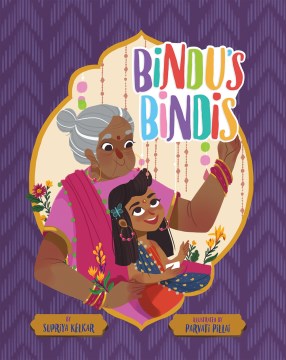 Bindu's Bindis by Supriya Kelkar; illustrated by Parvati Pillai, 2021
(Ages 4 and up)
This sweet intergenerational story stars Bindu who finds a special connection with her grandmother through a shared love of their bindis. When Bindu wears her bindi to school, she suddenly grows embarrassed until her grandmother inspires her to wear it with pride. Filled with bright colors and expressive illustrations, readers will love following Bindu on her journey to embrace her culture and stay true to herself. An author's note also provides additional information on bindis.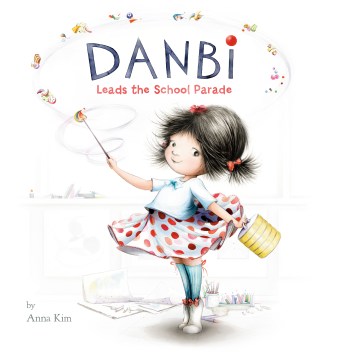 Danbi Leads the School Parade by Anna Kim, 2020
(Ages 5 and up)
This beautifully illustrated story follows Danbi, a young South Korean girl, who bravely starts school in America. While each activity feels strange and different, she tries her best. At lunchtime, the other students are intrigued by her Korean lunch and she encourages them to try using her chopsticks. The students discover that while it is difficult to eat with the chopsticks, it is fun to make music with them. They soon band together in a parade through the school forming new friendships.
The real strength of this enchanting story is how it teaches children that by being themselves, they can find commonalities with others and form bonds that can even surpass language barriers. It also demonstrates the benefits of trying something new and learning from others that are different from you.⠀
Buy It Here⠀⠀⠀⠀⠀⠀⠀⠀⠀⠀⠀⠀⠀⠀⠀⠀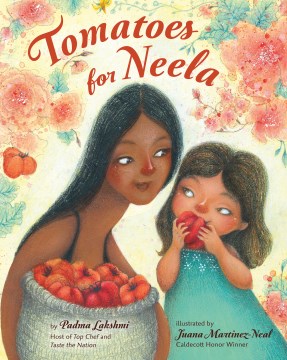 Tomatoes for Neela by Padma Lakshmi, illustrated by Juana Martinez-Neal, 2021
(Ages 4 and up)
The transformative power of food is so beautifully captured in this sweet story about a mother teaching her daughter to cook. Following her paati's treasured cookbook, Neela and her mother gather heirloom tomatoes to make a special sauce to share throughout the year. From the smells simmering from the pot, to the melodious clinking of her mother's bangles as she stirs, to the savoring of that first bite, Neela relishes in the magical nature of this cherished family recipe.
The description of food as an experience full of love and memories and even more importantly, as a great connector of people, is expertly conveyed both through the text and the stunning illustrations. Complete with recipes for Paati's Tomato Sauce and Neela's Tomato Chutney as well as fun facts about tomatoes and an author's note, this book is a real standout!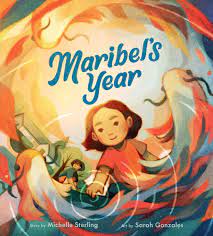 Maribel's Year by Michelle Sterling, illustrated by Sarah Gonzales, 2023
(Ages 5 and up)
Using poignant poetic text, this standout story shares one girl's emotional journey as she settles into her new home while missing her father who remains in the Philippines. Beautiful eye-catching artwork skillfully captures the melding of Maribel's new and old life while the heartfelt text brings Maribel's story to life.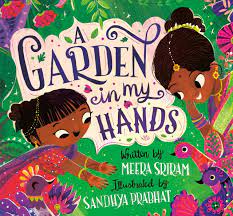 A Garden in My Hands by Meera Spiram, illustrated by Sandhya Prabhat, 2023
(Ages 4 and up)
On the eve of a wedding, a little girl's mother lovingly applies henna designs to her palms sharing stories of their ancestors and family memories. Filled with gorgeous, brightly colored illustrations this tender story is a wonderful celebration of a meaningful custom. There is even backmatter providing additional information on the art of henna.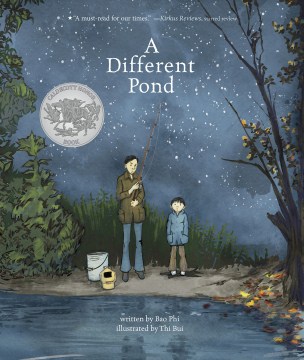 A Different Pond by Bao Phi; illustrated by Thi Bui, 2017
(Ages 5 and up)
This enchanting story of a boy who wakes before dawn to fish with his father is a rare view into the lives of an immigrant Vietnamese family. The boy's parents have to work several jobs and fish for their food. During these early morning fishing trips, the boy learns of his father's childhood in Vietnam and the war that brought them to America. This multilayered coming-of-age story is poignant and powerful.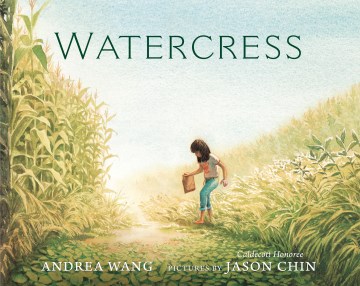 Watercress by Andrea Wang; illustrated by Jason Chin, 2021
(Ages 6 and up)
This tender tale follows the daughter of Chinese immigrants who is humiliated that her parents stop on the side of the road to gather watercress to eat for dinner. That night, she refuses to eat the food. When her mother brings out a picture from her youth and shares the devastating loss her family experienced during a famine in China, the girl perceives the watercress with new insight. She joins her family for dinner and together they create a new, more hopeful memory of watercress.
This powerful multidimensional story touches on themes of immigration, family, feeling like an outsider, empathy, and hope for a better future. Inspired by her own childhood, Wang's words are authentic and thought-provoking. This moving story is perfectly complimented by Jason Chin's gorgeous watercolor illustrations that skillfully capture the emotions of the family and the beauty of the Midwest landscape.
The Paper Boat: A Refugee Story by Thao Lam, 2020
(Ages 8 and up)
Using her signature collage-style illustrations, Thao Lam beautifully shares her family's refugee story of escaping from Vietnam and immigrating to Canada. An informative author's note explains how her mother became lost while trying to reach the boat that would sail them away from Vietnam and was saved by a line of ants headed for the riverbed. The ants play an integral role in the story representing the refugees' flight and the hardships they faced. This heartbreaking wordless wonder is better suited for older children who can appreciate the symbolism in the story.
NONFICTION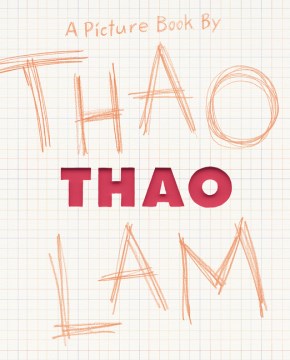 Thao: A Picture Book by Thao Lam, 2021
(Ages 4 and up)
With her brilliant collage-style illustrations and quirky sense of humor, Thao Lam is one of my favorite author-illustrators. In this autobiographical picture book, Thao skillfully infuses charming text that both amuses and conveys the heartbreak when others misspell or mispronounce a name. Thao felt like such an outsider growing up, she wanted to change her name to Jennifer. When her mom packs her favorite Vietnamese lunch, however, she is reminded of the pride she feels in her culture and embraces her identity.
While the text is brief, the message is compelling. Names hold such power and it is extremely hurtful when others don't take the time to learn how to say or spell someone's name correctly. Thao's story is one that many kids will relate to and that will build empathy and understanding for others.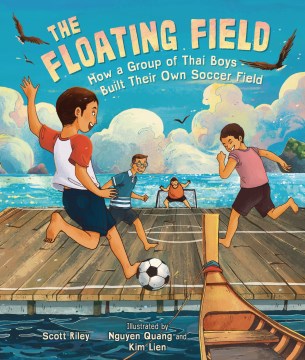 The Floating Field: How a Group of Thai Boys Built Their Own Soccer Field by Scott Riley; illustrated by Nguyen Quang and Kim Lien, 2021
(Ages 5 and up)
My kids were astonished by this fascinating true story of a group of boys who built their own soccer field over water. Prasit Hemmin and his friends loved playing soccer, but because they lived on a fishing village built on stilts, there was very little dry land to play on. Inspired by their own village, they worked together to find scraps of wood, barrels, and nails to build a field that floated on the water. They became so good they entered tournaments and held their own.
It is rare to find a nonfiction book that focuses on the achievements of children and this one does just that. Our family was so impressed with the ingenuity and resourcefulness of these boys and what they were able to accomplish. An author's note provides additional information about the Panyee Foodball Club including photographs of their floating field and village.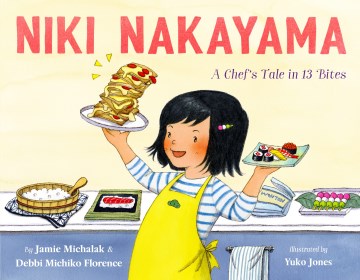 Niki Nakayama: A Chef's Tale in 13 Bites by Jamie Michalak and Debbi Michiko Florence, illustrated by Yuko Jones, 2021
(Ages 4 and up)
Greatly influenced by both her Japanese and American cultures, Niki Nakayama became a Master Chef by expertly melding the two cultures to create a unique and delicious dining experience. This joyful story chronicles Niki's life and how food inspired her through each of life's stages. A true culinary visionary, Niki is a role model for pursuing one's passion and integrating aspects of yourself into one's career. A timeline of Niki's life is included with an explanation of two important Japanese terms and a recipe for Wonton Pizza.
Fall Down Seven Times, Stand Up Eight: Patsy Takemoto Mink and the Fight for Title IX by Jen Bryant; illustrated by Toshiki Nakamura, 2022
Growing up in Maui, Patsy Takemoto had a Japanese Daruma doll that rolled over and sprang back up signifying that one should never give up. Patsy followed the traditional Japanese saying of "fall down seven times, stand up eight" her entire life. Despite relentless acts of discrimination, she never gave up her dream of making the world a better place. When she was rejected from medical school based on her gender, she realized that women would never have an equal opportunity unless the laws were changed. She became a lawyer and then a politician who in 1965 became the first woman of color in the U.S. Congress. Most notably, she cosponsored and fought for a bill called Title IX that required schools to treat men and women equally as students and athletes.
Patsy's rousing story is an excellent reminder of what we can accomplish with hard work, dedication, and grit.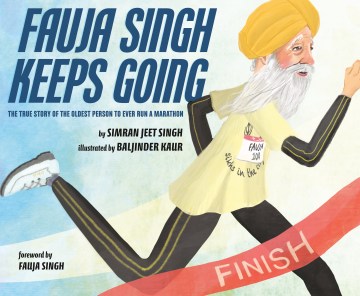 Fauja Singh Keeps Going: The True Story of the Oldest Person To Ever Run a Marathon by Simran Jeet Singh; illustrated by Baljinder Kaur, 2020
(Ages 5 and up)
"You know yourself, Fauja, and you know what you're capable of. Today is a chance to do your best." These were the words spoken by Fauja Singh's mother that stayed with him his entire life. They helped him overcome a childhood disability preventing him from walking, gave him the confidence to manage a farm, move to a new land, and eventually set several world records for running. His story is absolutely incredible and his perseverance and dedication is truly inspiring.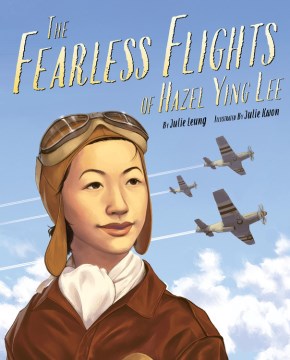 The Fearless Flights of Hazel Ying Lee by Julie Leung; illustrated by Julie Kwon, 2021
(Ages 5 and up)
This interesting picture book biography follows the life of the courageous Hazel Ying Lee who was born to fly. In the 1930's it was unheard of for a woman to fly a plane, let alone a Chinese woman! Hazel never gave up on her dream and worked as an elevator operator to pay for her flying lessons. During WWII, the U.S. Military developed a new program to train female pilots and Hazel was accepted. During a tragic accident, Hazel's life was lost too early, but she is remembered as a hero.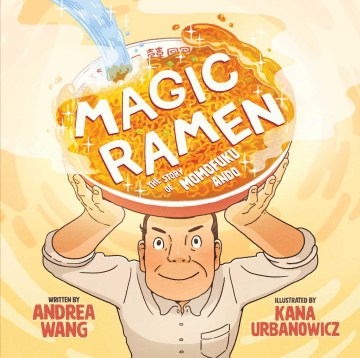 Magic Ramen: The Story of Momofuku Ando by Andrea Wang; illustrated by Kana Urbanowicz, 2019⠀⠀⠀⠀⠀⠀⠀⠀⠀
Resilience is an attribute I hope to teach my children and I was thrilled that my son was able to take away this important lesson from this fascinating true story. Magic Ramen shares the incredible journey of Momofuku Ando as he worked tirelessly to create a fast and convenient way to cook ramen noodles. Though he failed many times, Ando persevered and eventually succeeded in making instant ramen possible.
My son had never tasted ramen before, so we had a special outing to the grocery store where we purchased a cup of noodles made possible by Momofuku Ando! It was a fun way to bring the story to life.
⠀⠀⠀⠀⠀⠀⠀⠀⠀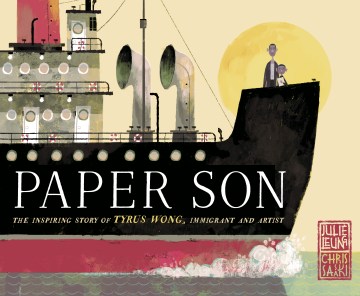 Paper Son: The Inspiring Story of Tyrus Wong, Immigrant and Artist by Julie Leung, illustrated by Chris Sasaki
This beautifully illustrated story follows a young Chinese immigrant who overcame poverty and prejudice to become a successful artist influencing future animators. Tyrus Wong came to the United States with a new identity and not much else. Through hard work and persistence, he earned a position at Walt Disney Studios. Here he integrated elements from his Eastern heritage to create the background for the film Bambi, inspiring future animators. This incredible story is further enhanced with rich backmatter including photographs of Wong as well as a note from the author and illustrator.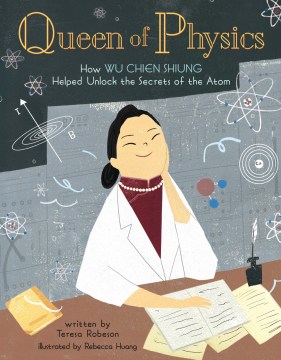 Queen of Physics: How Wu Chien Shiung Helped Unlock the Secrets of the Atom by Teresa Robeson; illustrated by Rebecca Huang, 2019
(Ages 5 and up)
Born over 100 years ago during a time when girls were not considered smart enough to attend school, Wu Chien's progressive parents pushed her to follow her dreams and become anything she wanted to be. Her name means "Courageous Hero" and after standing up to sexism and racism, she truly lived up to her name, dominating her scientific field and earning the title The Queen of Physics. Wu Chien's extraordinary story is captured in this beautiful picture book biography encouraging children to boldly follow their passions no matter what obstacles stand in their way.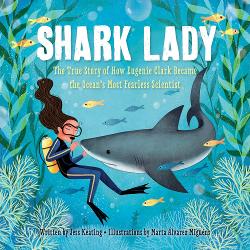 Shark Lady: The True Story of How Eugenie Clark became the Ocean's Most Fearless Scientist by Jess Keating; illustrated by Marta Alvarez Miguens, 2017
(Ages 5 and up)
My science-oriented son loves this interesting story about a determined female scientist who overcame criticism to become one of the leading zoologists to study sharks. This colorful picture book biography introduces children to Eugenie Clark, who discovered new species of fish, published several books on sharks, and was the first to train sharks proving their intelligence. A "Shark Bite" section in the back educates readers with additional facts about sharks while a timeline shares highlights of Eugenie's impressive life.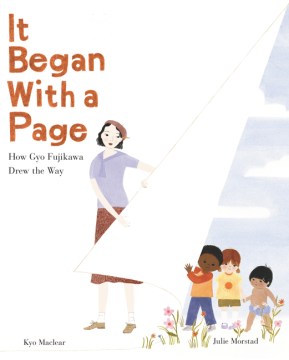 It Began With a Page: How Gyo Fujikawa Drew the Way by Kyo Maclear; illustrated by Julie Morstad, 2019
(Ages 7 and up)
It Began With a Page is the fascinating, inspirational story of Gyo Fujikawa, a trailblazer in children's literature. During a time when segregation was rampant, Gyo created picture books that featured a diverse group of babies together for the first time. Her books were wildly popular and profitable, breaking the color barrier in publishing and paving the way for more multicultural stories.
Stunning illustrations pay tribute to Gyo's accomplishments and beautifully outline her life. Difficult moments are touched upon such as the years Gyo's family spent in a Japanese internment camp during WWII, making this a better choice for elementary age children and up.