After taking off a year, I'm bringing back one of my favorite posts: KID PICKS!
Our Kid Picks selections are the stories that my five-year-old daughter and eight-year-old son beg me to read and reread over and over again throughout the month. While a couple of these are old favorites, most are brand new!
My children love a variety of genres including nonfiction and heartfelt stories, but their absolute favorites are funny books and this month was no exception.
From dueling poets, to comical and engaging friendship stories, and an epistolary tale full of humor and heart, our April picks are packed with kid appeal!
Have you read any of these? What books are your kids currently loving?
*This post contains affiliate links.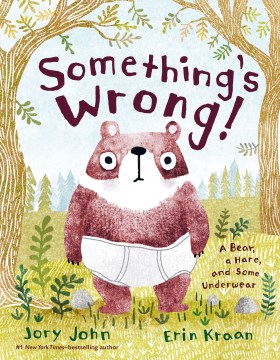 Something's Wrong: A Bear, a Hare, and Some Underwear by Jory John; illustrated by Erin Kraan, 2021
(Ages 4 and up)
Prepare for a fit of giggles while reading this hilarious story! When a bear walks through the forest and notices other animals looking at him funny, he feels like something isn't quite right, but can't quite figure out what it is. Obvious to the reader, however, is that he is wearing underwear over his fur. Luckily, his best friend has his back and finds a way to diffuse the embarrassing situation proving that good friends really are like good underwear. "They're reliable and they're supportive."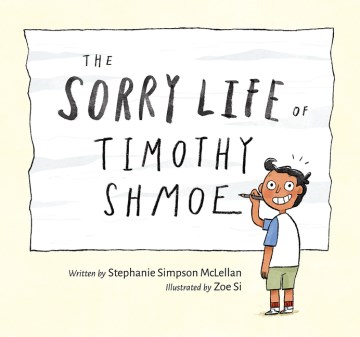 The Sorry Life of Timothy Shmoe by Stephanie Simpson McLellan; illustrated by Zoe Si, 2021
(Ages 5 and up)
Written in a series of comical apology letters, Timothy Shmoe expresses his regret for his many mostly unintentional mistakes. This brilliant story skillfully captures the hardships of growing up while trying to figure out the ins and outs of family. While Timothy owns his slip-ups, he also shares in his letters his frustration and confusion over life's rules. Many children will relate to Timothy and feel reassured that he (and readers) are loved no matter what missteps they may make. My son in particular has found a kindred spirit in Timothy and this has become his absolute favorite new book.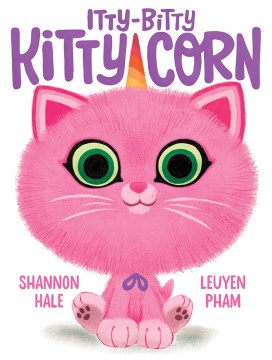 Itty-Bitty Kitty-Corn by Shannon Hale; illustrated by LeUyen Pham, 2021
(Ages 4 and up)
From its glittery cover to its self-assured protagonist, there is so much to love about this standout story. Kitty believes she is a unicorn and despite Parakeet's and Gecko's negativity, she confidently parades around as one until she meets a real unicorn. In a delightful twist, the unicorn wants to be a kitty and the two become kitty-corns!
Yes, this is an adorable unicorn story, but it is also so much more! There is a powerful underlying message of being true to yourself and being "seen" and accepted by others. It also sparked a great conversation in our house about how real friends treat and speak to each other.
To say that my kids love this story in an understatement. My daughter has placed it on a special place on her shelf and after discovering the charming endpapers featuring Kitty making her own horn, she grabbed supplies and created her own!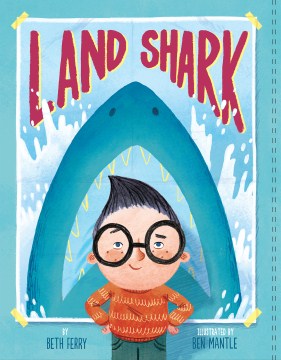 Land Shark by Beth Ferry; illustrated by Ben Mantle, 2015
(Ages 4 and up)
Bobby is a shark lover through and through. After giving his parents hints that he wants a shark for his birthday, he is disappointed to receive a dog. The puppy engages in several amusing hijinks to the dismay of the family, but that eventually win over this tried and true shark lover. With Beth Ferry's clever text, this engaging book is just as much fun to read aloud as it is to listen to!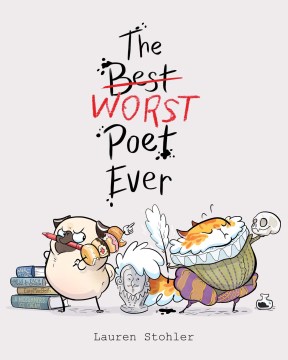 The Best Worst Poet Ever by Lauren Stohler, 2020
(Ages 5 and up)
A dueling cat and dog show kids how much fun poetry can be as they spout out a myriad of comical lyrical verses demonstrating who the best poet really is. This lively read aloud is full of energy and a good choice for introducing poetry units for children. I especially had fun reading this one aloud and giving different voices to each character.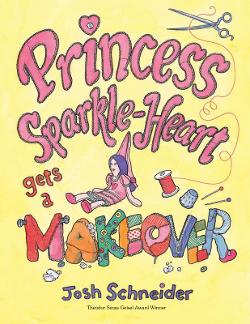 Princess Sparkle-Heart Gets a Makeover by Josh Schneieder, 2014
(Ages 4 and up)
This quirky story about a girl's jealous dog destroying her new doll is filled with witty details. With her wild red hair, short overalls, and skinned knee, the exuberant Amelia is such an endearing character. Observant readers will notice that her dog's envy over her newfound friendship with her doll, Princess Sparkle-Heart, grows throughout the book until the doll has an "accident." In a humorous twist, Amelia puts the doll back together with some improvements. This one is pure fun!