This year's round up of spooky stories is truly faBOOlous! From surprisingly tender and thought-provoking tales, to laugh-out-loud funny ones, and ones that contain the cutest little monsters, there is a lot to love about these new releases.
*I am an associate with the Amazon Affiliates Program,which means that I receive a very small compensation for books that are purchased through the links in my posts.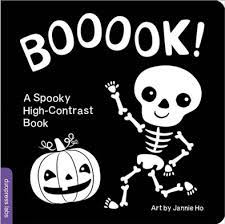 Booook: A Spooky High-Contrast Book by Jannie Ho, 2023
(Ages 0 and up)
An array of friendly looking Halloween characters are presented in this cheerful story. The easy-to-see images are perfect for developing eyes and the lively text makes for an engaging read aloud for little listeners.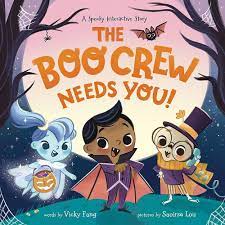 The Book Crew Needs You! by Vicky Fang, illustrated by Saoirse Lou, 2023
(Ages 3 and up)
This interactive gem invites readers to join the Boo Crew, a team of magical beings, to save Halloween. Kids will delight in tapping pumpkins, turning the book, and clapping their hands to prepare for the Monster ball.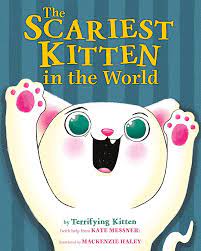 The Scariest Kitten in the World by Kate Messner, illustrated by Mackenzie Haley, 2023
(Ages 4 and up)
With the creeeeaaak of an open door, readers are invited into a haunted house to gaze upon an assortment of terrifying creatures. In a hilarious twist, each beast is more adorable than the next creating one amusing read aloud!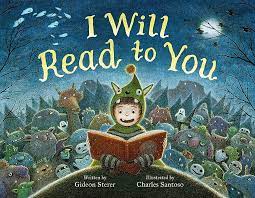 I Will Read to You by Gideon Sterer, illustrated by Charles Santoso, 2023
(Ages 3 and up)
As a young boy settles in for his bedtime story, he is struck with the question of who reads to all the ghosts and goblins of the world. Rolling rhymes follow the boy into the woods as he calls to a myriad of creatures promising them their own special story. With its touching message of empathy, charming illustrations, and whimsical storyline, there is a lot to love about this one!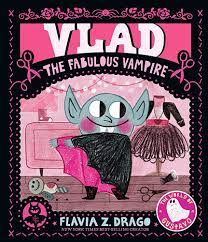 Vlad, the Fabulous Vampire by Flavia Z. Drago, illustrated by Marisa Blake, 2023
(Ages 4 and up)
Embarrassed by his rosy cheeks, Vlad the vampire hides behind his drab black clothes. Once he finally trusts his friend with his secret, however, he discovers the joy in embracing our differences and owning who we are.
Fans of Gustavo the Shy Ghost and Leila The Perfect Witch will eat this one up!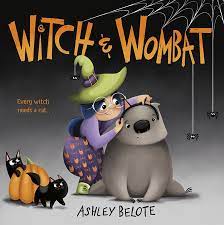 Witch and Wombat by Ashley Belote, 2023
(Ages 3 and up)
When the pet store runs out of cats, Wilma the witch is forced to adopt a wombat instead with hilarious results! The expressive illustrations filled with clever details paired with a great lesson in finding value in the unexpected make this one truly spellbinding.
(Ages 4 and up)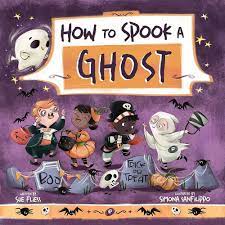 How to Spook a Ghost by Sue Fliess, illustrated by Simona Sanfilippo, 2023
(Age 4 and up)
As a group of children are preparing their costumes for Halloween night, they hear noises that give them a fright! Upbeat rhymes follow them as they plan to scare away the mysterious intruder. Enriched with fascinating facts about Halloween, this is a great addition to the Magical Creatures and Crafts series.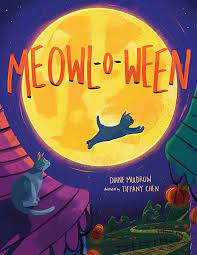 Meowl-o-ween by Diane Muldraw, illustrated by Tiffany Chen, 2023
(Ages 3 and up)
Purrrrrfect for kitten lovers, this holiday tale follows a clowder of cats looking to prowl and prance on Halloween night. While they prefer to give trick-or-treaters a fright, one little scaredy cat loses her way, but is luckily found by her Mama just in time for treats. With vibrant illustrations and playful puns, this is a fun one to read aloud.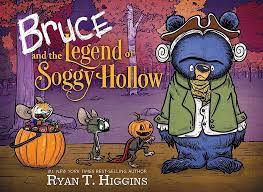 Bruce and the Legend of Soggy Hollow by Ryan T. Higgins
(Ages 4 and up)
Not surprisingly, the beloved bad-tempered Bruce (from the Mother Bruce series) does not care for Halloween. That doesn't stop him, however, from being pulled into a comical retelling of the Legend of Sleepy Hollow featuring the Headless Horseman. As always, Ryan T. Higgins' quirky sense of humor shines in this comical story that is a real treat.
(Ages 4 and up)
Eye-catching artwork draws readers into this tender tale of a lone wolf finding his pack. The enchanting story follows a young boy whose ability to turn into a wolf each night makes him feel isolated from others. Full of whimsy, his journey to finding friends is an absolute delight.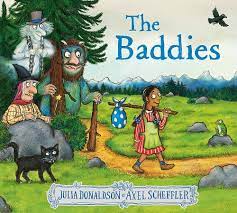 The Baddies by Julia Donaldson, illustrated by Axel Scheffler, 2023
(Ages 4 and up)
The creative team behind Room on the Broom is back with another terrific tale featuring a trio of villains. A troll, a witch, and a ghost believe themselves to be the scariest of creatures, so they eagerly accept a mouse's challenge to capture a young girl's handkerchief. In a shocking twist, the baddies discover kindness can be more effective than fear.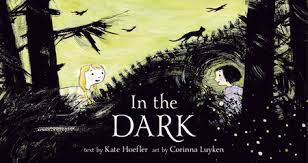 In the Dark by Kate Hoefler, illustrated by Corinna Luyken, 2023
(Ages 4 and up)
Enchanting illustrations fill the pages of this gorgeous book that is not only an entertaining story, but a poignant lesson in making snap judgements. Told from two different points of view, readers observe a group of people entering a dark forest. While one belief is that it is a coven of witches, the magic actually lies in the truth, which is anything but nefarious. This thought-provoking story is an excellent conversation starter in perception.
YOU MAY ALSO LIKE: