There are many things to love about October, but for some kids it can elicit some very frightening feelings. Whether it's being scared of the dark, aspects of Halloween, or new social situations, let's face it, October can be a very alarming month for some children.
I've put together a list of books to help address some typical situations that may cause fear and anxiety in children. I truly believe that reading stories and having conversations is a very helpful first step when addressing difficult emotions.
This post covers the following topics:
Fear of the Dark
Trepidation About Halloween
Social Anxiety
First Day Jitters
Stage Fright
Courage and Resilience
Inspiring Books on Bravery
*I am an associate with the Amazon Affiliates Program,which means that I receive a very small compensation for books that are purchased through the links in my posts.
FEAR OF THE DARK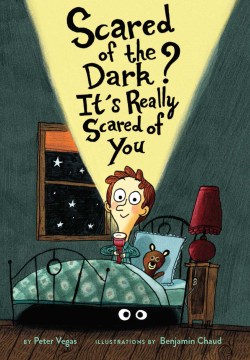 Scared of the Dark? It's Really Scared of You by Peter Vegas; illustrated by Benjamin Chaud, 2020
(Ages 3 and up)
This amusing book brings life to the dark by personifying it as a shadowy blob who has likes and dislikes and most of all feelings. By representing the dark with personal traits, children see it as a nonthreatening friend instead of something scary. Giving the dark its own fear of the light and children further creates a comical role reversal that provides children with the confidence to face the dark each night.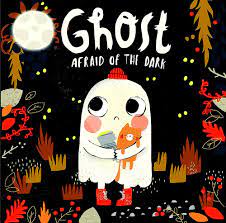 Ghost Afraid of the Dark by Sara Conway, 2019
(Ages 2 and up)
With a glow-in-the-dark cover, charming illustrations, and the sweetest little ghost, this book could not be cuter. When Ghost shares his fear of the dark with his friends, they help him see the fun that can be had in the night.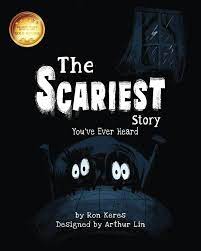 The Scariest Story You've Ever Heard by Ron Keres, design by Arthur Lin, 2022
(Ages 4 and up)
While few may argue this story is scary, most will agree it is absolutely hilarious! Delightful onomatopoeia fills the pages as two young brothers investigate the terrifying sounds they hear during a blackout. The final reveal at the end is such a fun twist!
I love how this book demonstrates to kids that while sounds in the night may sound creepy, there is always an explanation for them. In this case, a really funny one!
TREPIDATION ABOUT HALLOWEEN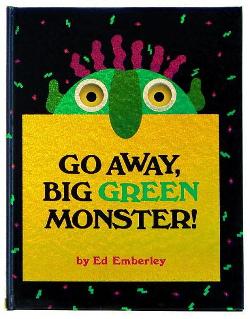 Go Away Big Green Monster by Ed Emberley, 1992
(Ages 3 and up)
This is a great story to empower young children to conquer their own fears of creepy creatures.
The story begins by introducing all of the features of a monster: "two big yellow eyes/ a long blue nose/ a big red mouth" that appear through die cut illustrations. Then halfway through the story, the brave narrator asserts, "You don't scare me! So GO AWAY squiggly purple hair", etc. until all of the monster's features have been named. The book ends with the narrator telling the monster to go away and "don't come back! Until I say so." I love how this story emboldens children to find their voice and reassures them that they are in charge of their fear.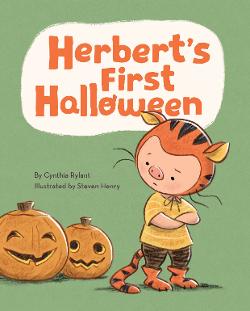 Herbert's First Halloween by Cynthia Rylant; illustrated by Steven Henry, 2017
(Ages 2 and up)
This gentle story follows Herbert who is feeling a little nervous about the scarier elements of Halloween. With the help of his father, he creates a tiger costume that helps him feel brave. Together they engage in several fun holiday traditions giving Herbert the confidence to trick-or-treat without trepidation.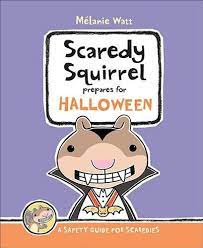 Scaredy Squirrel Prepares for Halloween by Melanie Watt, 2013
(Ages 4 and up)
As his name implies, Scaredy Squirrel is pretty much afraid of everything. He has created a special safety guide to help readers navigate the ins and outs of Hallwoeen safely using his trademark checklists. This book mixes humor with some useful tidbits that kids and parents are going to love. This one is a bit text heavy so better for sharing one on one.
My kids love the entire Scaredy Squirrel series!
SOCIAL ANXIETY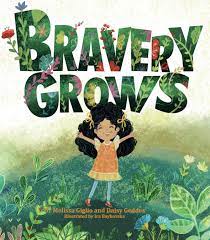 Bravery Grows by Melissa Giglio and Daisy Geddes, illustrated by Ira Baykovska, 2022
This reassuring read follows a young girl who acts confident and silly at home, but loses her brave voice when she enters a crowd. Her parents validate her feelings and help her practice speaking up. They also give her a special charm to remind her of the strength she has inside.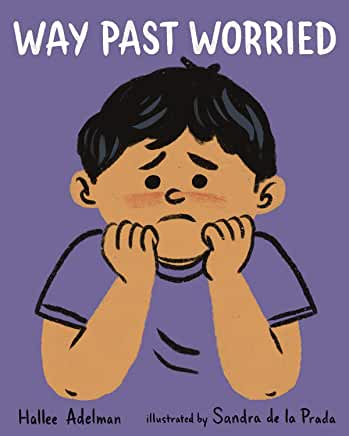 Way Past Worried,by Hallee Adelman, 2020
As he gets ready for a birthday party, Brock grows anxious that no one will talk to him or worse, the other kids will laugh at him. He cautiously enters the party discovering a new girl who is worried too. As a new friendship blossoms, their confidence grows and they bravely face the party together.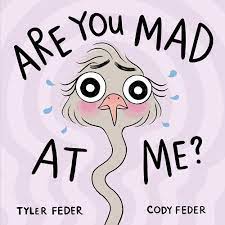 Are You Mad At Me? by Tyler Feder, illustrated by Cody Feder, 2023
Opal is excited to be given the responsibility of going to the bakery on the day of her family's big party, but she quickly becomes overwhelmed by her social anxiety. She fears that each person she encounters is angry with her, but in reality, everyone's grumpy feelings are a reaction of their own frustrations that have nothing to do with Opal. This charming story is made even more engaging by a chameleon hidden on each page.
STAGE FRIGHT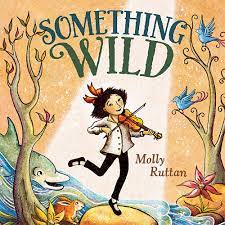 Something Wild by Molly Ruttan, 2023
(Ages 4 and up)
Hannah loves to play her violin, but she does not love to play in front of other people. The day of her concert, she wishes something wild would happen to prevent her from playing. Playful scenes of Hannah's imagination as she envisions zany occurrences all day long.
When she gets to the stage she nervously puts her fingers on her violin, she realizes she knows what to do. As she plays, her imagination is unleashed once again, but this time in a beautiful celebration of her music.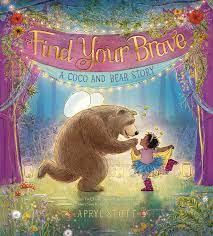 Find Your Brave by Apryl Stott, 2023
(Ages 4 and up)
In this charming friendship story, a young girl named Coco gets stage fright while practicing a dance routine with her friend Bear. They scour the forest getting advice from other woodland companions until Coco ultimately learns to help her brave feelings grow bigger than her fear.
FIRST DAY JITTERS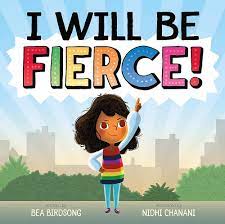 I Will Be Fierce by Bea Birdson, illustrated by Nidhi Chanani
(Ages 4 and up)
A little girl confidently narrates the adventures of her school day in this affirming and inspiring story. The charming illustrations perfectly add amusement to her imaginative statements. For example, she states, "I will drive back the dragons. I will walk with the giants." as delightful illustrations show her blowing bubbles with dogs and approaching the bus stop with bigger kids.
I absolutely love the girl's determination and her desire to break away from the ordinary, stand up for her beliefs, and be the hero of her own story. Her confidence is contagious and will empower readers that they, too, have what it takes to be fierce.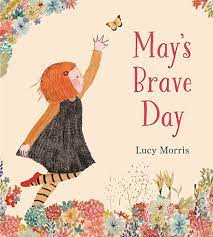 May's Brave Day by Lucy Morris, 2023
(Ages 4 and up)
It's the first day of school and May has butterflies in her stomach. Her reassuring mother helps her overcome her first-day jitters by reminding her that even a bird has to learn to fly, a frog has to learn to jump, and a butterfly has to learn to spread its wings. Gorgeous artwork accompanies thoughtful text in this comforting and relatable story.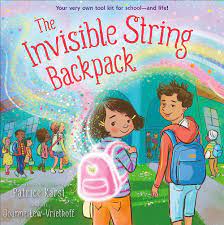 The Invisible String Backpack by Patrice Karst, illustrated by Joanne Lew-Vriethoff
(Ages 5 and up)
When Mila is nervous on her first day of school, her big brother tells her about an invisible backpack she always has with her that is filled with tools to comfort and give her confidence. This reassuring story is perfect for reminding children that with the power of their imagination, they have the ability to do anything.
COURAGE AND RESILIENCE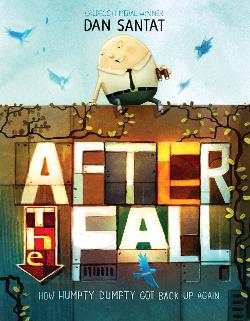 After the Fall by Dan Santat, 2017
(Ages 5 and up)
Wow! What an inspirational and beautifully illustrated story. We all know that Humpty Dumpty takes a bit of a tumble in the nursery rhyme, but what you may not know is that once the King's men finally put him back together, he develops a horrible fear of heights. Sadly, this stops him from pursuing his passion of bird watching. Through stunning illustrations, Santat tells the story of how Humpty Dumpty conquers his fear and learns to soar (literally).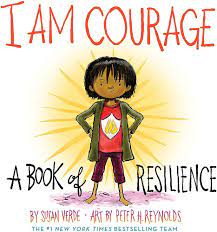 I Am Courage: A Book of Resilience by Susan Verde, illustrated by Peter H. Reynolds, 2021
(Ages 4 and up)
I absolutely love how this book shows that true bravery isn't being the strongest, it is feeling scared and facing our fear anyway. With affirming language and charming illustrations providing relatable everyday examples of courage, this exceptional book shows children that they have what it takes to overcome challenges and persevere through tough times.
Find more books on RESILIENCE here.
MORE INSPIRING BOOKS ON BRAVERY
As Brave as a Lion by Erika Meza, 2023
(Ages 3 and up)
A little girl feels like she can courageously tackle anything with the help of her brave lion. When she climbs a tall slide, however, and her lion becomes afraid, she must summon her own strength to overcome her fear.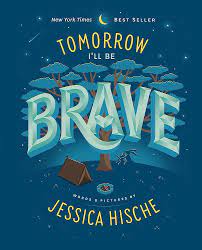 Tomorrow I'll Be Brave by Jessica Hische, 2018
(Ages 3 and up)
Filled with stunning artwork, this empowering story inspires children to be adventurous, creative, and confident while also reassuring them that it's okay to feel afraid and make mistakes. Readers will be comforted with the knowledge that tomorrow is a new day filled with endless possibilities.
Wolfboy is Scared by Andy Harkness, 2023
(Ages 4 and up)
In this visual delight, Wolfboy travels through the forest with his friends fearing every sound is a monster. Once Wolfboy actually meets the monster (who has a very growly tummy), however, he discovers she is excited to make new friends and share some delicious berries. With its standout artwork, this is an enchanting read aloud acknowledging it is okay to feel afraid sometimes.
YOU MAY ALSO LIKE: