Even the youngest of kids can enjoy the enchantment of Halloween with these spooktacular board books and picture books!
*This post contains affiliate links. To read my full disclosure CLICK HERE.
BOARD BOOKS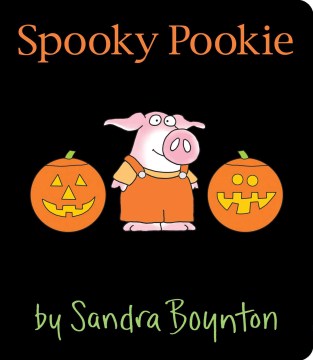 Spooky Pookie by Sandra Boynton, 2017
You can't go wrong with a Sandra Boynton story and this adorable Halloween-themed tale uses her signature rhymes to follow a pig named Pookie as he searches for the perfect costume.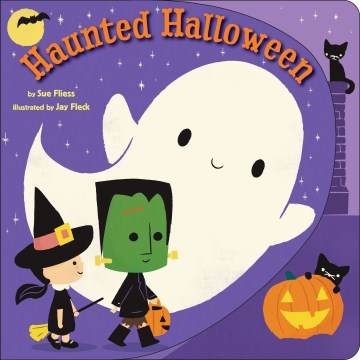 Haunted Halloween by Sue Fliess, illustrated by Jay Fleck, 2018
Bouncy rhymes count down ten trick-or-treaters dressed as familiar monsters to create an entertaining and educational Halloween-themed board book.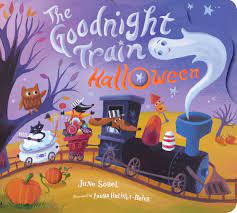 The Goodnight Train Halloween by June Sobel, illustrated by Laura Huliska-Beith
Climb aboard the Goodnight Train as it journeys through a haunted forest full of friendly ghosts, bats, and sheep in costumes. The flowing rhymes combined with the colorful illustrations and enticing onomatopoeia, bring the magic of Halloween alive to little ones.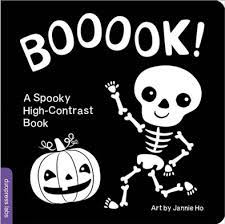 Booook: A Spooky High-Contrast Book by Jannie Ho, 2023
An array of friendly looking Halloween characters are presented in this cheerful story. The easy-to-see images are perfect for developing eyes and the lively text makes for an engaging read aloud for little listeners.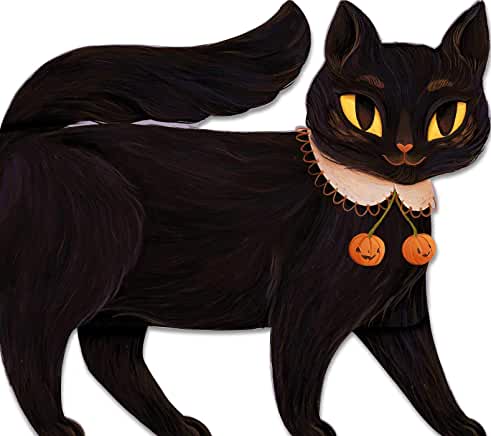 One Black Cat by Robie Roggi, illustrated by August Ro, 2020
This novelty board book shaped like a black cat is just as fun to play with as it is to read. The short story follows a frisky feline trotting by trick-or-treaters on Halloween night. The unique shape of the book makes this a good choice for a Halloween gift for a young child.
Little Blue Truck's Halloween by Alice Schertle, illustrated by Jill McElmurry, 2016
Join everyone's favorite little blue truck and his good friend toad as they pick up their friends for a Halloween party. Little hands will love lifting flaps to reveal which animal is under each costume.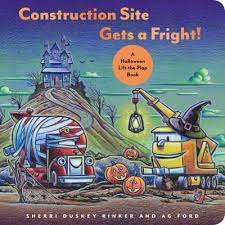 Construction Site Gets a Fright by Sherri Duskey Rinker, illustrated by AG Ford, 2022
Vehicle lovers will delight in this engaging lift-the-flap board book. Dressed in costumes, lovable construction trucks encounter several possible spooky situations that turn out to be silly surprises.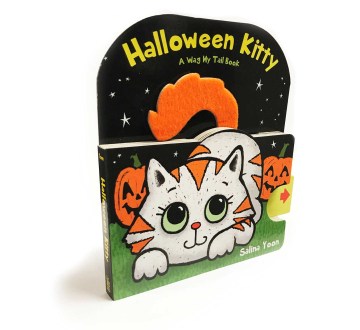 Halloween Kitty: A Wag My Tail Book by Salina Yoon, 2019
This interactive book invites readers to wag a kitten's tail as she looks for a playmate. Children will enjoy the charming ending where she finds the perfect companion to play peek-a-boo with!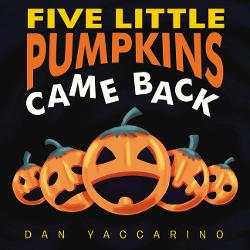 The Five Little Pumpkins Came Back by Dan Yaccarino, 2018
Our family loves singing the Five Little Pumpkins rhyme each Halloween and now we can add another verse with The Five Little Pumpkins Came Back. Using the same upbeat cadence mixed with Dan Yaccarino's signature illustrations, children will love reading about the next grand adventure for these pumpkins.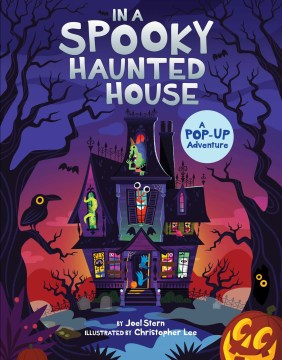 In a Spooky Haunted House: A Pop Up Adventure by Joel Stern, illustrated by Christopher Lee, 2020
Pop -up books are always a hit with kids and this creepy creation contains a myriad of amusing details that will keep children coming back for more readings.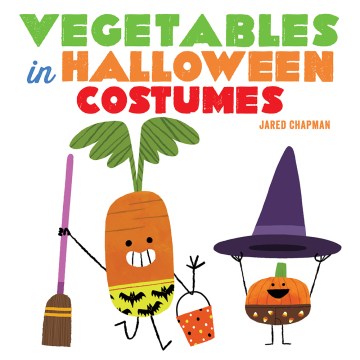 Vegetables in Halloween Costumes by Jared Chapmen, 2020
Colorful illustrations showcase a group of anthropomorphic vegetables excitedly trying to decide which costume to wear for Halloween. This comical series could not be cuter and the latest installment may even give children inspiration for their own costume!
PICTURE BOOKS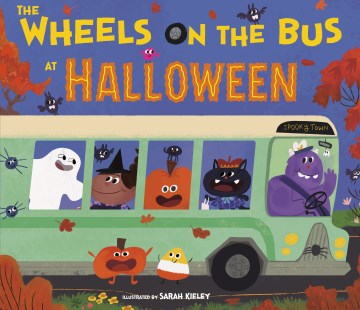 The Wheels on the Bus Halloween by Sarah Kieley, 2021
Kids will love singing along to the tune of Wheels on the Bus while acting as ghosts, witches, bats, and monsters in this eerie-sistable story that is perfect for toddler or preschool storytimes!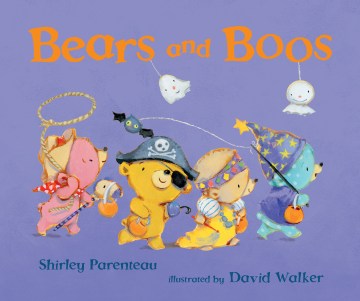 Bears and Boos by Shirley Parenteau, illustrated by David Walker, 2020
A message of sharing is gently woven into this sweet Halloween story. When Big Bear brings out a box of costumes, four fuzzy cubs excitedly pull out dress up items until one bear is left with nothing. The others realize their mistake and share parts of their costume with their friend.
The Bears on Chairs series was a staple in our house when my children were toddlers and I highly recommend the delightful tales in this series!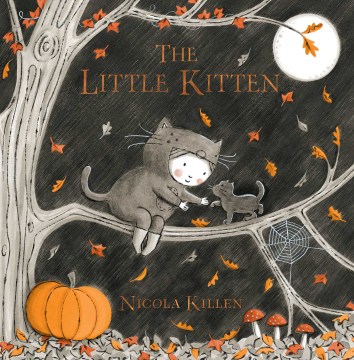 The Little Kitten by Nicola Killen, 2020
With its beautiful golden foil leaves, engaging die cut pages, and a sweet storyline, there is a lot to love about this enchanting book! When a little girl dressed as a cat discovers a lost kitten, she helps it find its home and receives a surprising gift in return. My daughter absolutely adores this magical series and this gorgeous fall-themed installment is a new favorite in our house.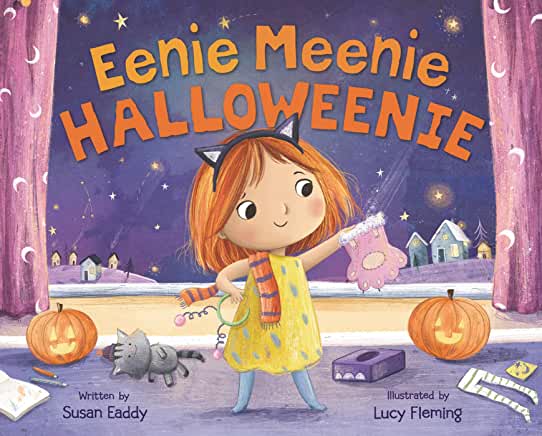 Eenie Meenie Halloweenie by Susan Eaddy, illustrated by Lucy Fleming, 2020
This adorable book follows a young girl who uses flowing rhymes to describe all of the possible costumes she could create this year. I particularly love how she focuses on making her own Halloween costume instead of buying one. Each idea is more charming than the next and the conclusion is so perfect and satisfying.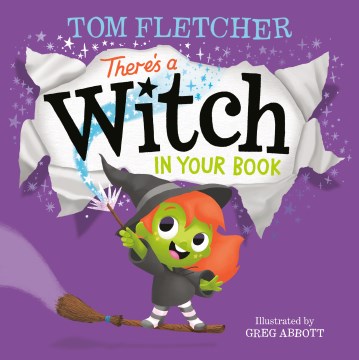 There's a Witch In Your Book by Tom Fletcher, illustrated by Greg Abbott, 2021
Interactive stories are always a hit with kids and we are thrilled to see a new Halloween installment to Tom Fletcher's popular series! When a witch lands in a book and begins to cause mischief, children are invited to block her spell and use their fingers as a wand to create magic of their own.
With bright, adorable illustrations and an amusing plotline, there is a lot to love about this clever new book that is sure to be enjoyed not only during Halloween, but all year long!
Cookie Boo by Ruth Paul, 2020
When seven Halloween cookies are brought to life by magical moonlight, they run rampant through a town scaring everyone in sight until almost captured by a hungry monster. The rhyming text and refrains of "boo" mixed with the engaging illustrations creates a fun read aloud for young children. Readers are sure to ask for repeated readings of this entertaining story and may even be inspired to create their own creepy cookies!
Ten Orange Pumpkins: A Counting Book by Stephen Savage, 2013
This Halloween-themed counting book uses simple rhymes and engaging graphic illustrations to count down a group of pumpkins from ten to one. The pumpkins disappear in amusing ways drawing readers in. A variety of traditionally creepy characters are included such as a mummy, witch, and ghost, but they are seen smiling and enjoying their new pumpkins. The pictures are large and bold and the inviting text makes this a fantastic story to read aloud to young children.
We're Going on a Ghost Hunt by Susan Pearson, illustrated by S.D. Schindler, 2012
Inspired by Helen Oxenbury and Michael Rosen's classic, We're Going on a Bear Hunt, a group of children travel through various spooky scenes while searching for a ghost. It's rhythmic text makes this a perfect story to read out loud to a class or enjoy one on one. When I read this to my Pre-K students I encouraged them to stand up and act out the different actions in the story. Just as the children in the book look forward to their next ghost hunt, children reading the story will want a repeat as well.
Room on the Broom by Julia Donaldson, illustrated by Axel Scheffler, 2001
A kind-hearted witch riding her broom one dark and stormy night loses articles of clothing, which are found by a dog, a cat, a bird, and a frog. When they each ask for a ride on the broom, she says yes until they become so heavy that the broom breaks in two. The witch falls into the clutches of a dragon. Luckily, she is saved by her new friends. This sweet story of friendship is a perfect Halloween read for young children.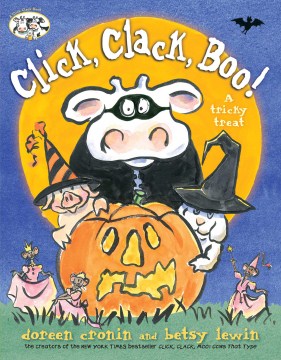 Click, Clack, Boo! A Tricky Treat by Doreen Cronin, illustrated by Betsy Lewin, 2014
Farmer Brown is afraid of Halloween and hides under his covers when he hears strange noises coming from the barn. After finding a note on his door, he discovers the scary sounds were really just the animals preparing for a Halloween party. Children will delight in seeing familiar characters from this endearing series celebrate a beloved holiday. The inclusion of entertaining onomatopoeia makes this a good choice for a read aloud for a group of children.
Boo! Haiku by Deanna Caswell;,illustrated by Bob Shea, 2016
Using short poems in a haiku format, the text and illustrations give a hint to a well-known spooky creature that one might see during Halloween: "broom across the moon/ pointed hat at the window/ hair-raising cackle/ can you guess who from this haiku?/ Boo! It's a witch!"
This interactive book brings poetry alive as children eagerly guess what the next creature will be. Bob Shea's illustrations are more friendly than spooky making this an excellent Halloween read aloud for young children. The book ends with an author's note explaining the art of haiku. If you enjoy this format, check out Guess Who Haiku also by Caswell and Shea.
Pug and Pig Trick-or-Treat (series) by Sue Lowell Gallion, illustrated by Joyce Wan, 2017
Pug and Pig are two best friends who do everything together including wearing the same skeletal costume at Halloween. While Pig loves the snug fit, bones that glow in the dark, and mask, dog dislikes all of these features and decides he is done with Halloween. Then he sees how important the holiday is to his best friend and in an unselfish act, he finds a creative new costume and accompanies his friend trick-or-treating.
This book is just adorable! Pug, Pig, and their surroundings are sweetly illustrated creating a cheerful tone to this delightful Halloween story.
YOU MAY ALSO ENJOY