Every year I struggle with the perfect gift for my children to give to their teachers. Then I had the epiphany that books are an ideal present for teachers! Many of my friends who teach are always looking to add to their classroom library and a story is something that not only interests the teacher, but something the students will enjoy as well!
I've put together a list of standout stories from 2020 that I think teachers will be excited to get their hands on and share in their classrooms!
*This post contains affiliate links.
*** In an effort to support independent bookstores, I am now providing an option to purchase through BOOKSHOP.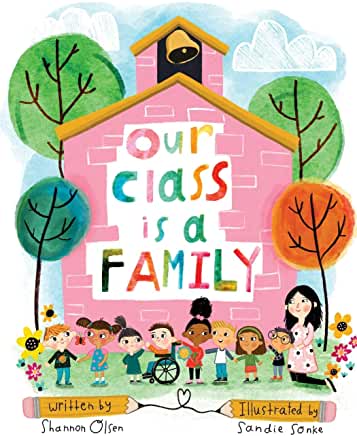 Our Class is a Family by Shannon Olsen; Sandie Sonke, 2020
(Ages 3 and up)
This uplifting book shares the message that school is a safe place where children can take risks, learn from mistakes, and form a special bond with other students who become almost like a second family. The upbeat rhymes, positive message, and bright illustrations makes this a good choice for a classroom read aloud.
Buy It from Amazon Buy It from Bookshop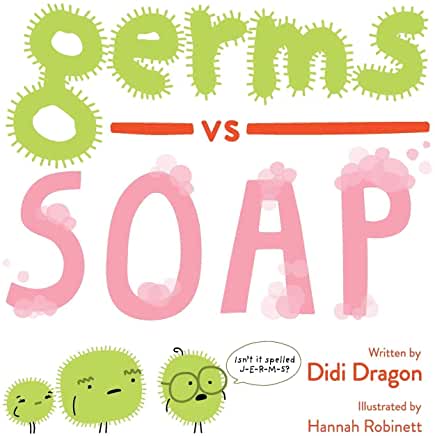 Germs vs. Soap by Didi Dragon; illustrated by Hannah Robinett, 2020
(Ages 3 and up)
We are all familiar with how dangerous germs are. Teachers are constantly trying to enforce healthy habits such as handwashing and this book provides a humorous, but effective way to get the message across.
A group of anthropomorphic germs try their best to escape their dreaded enemy, Soap, but their efforts are futile when children wash their hands for at least twenty seconds and scrub in between their fingers and on the backs of their hands. Instructing children on the right way to wash their hands is an important lesson that needs to be reviewed often, but will be a lot more fun with this entertaining story.
Buy It from Amazon Buy It from Bookshop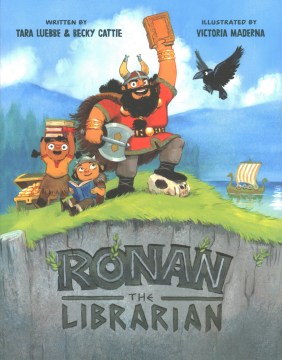 Ronan The Librarian by Tara Luebbe and Becky Cattie; illustrated by Maderna, 2020
(Ages 4 and up)
Teachers looking for a way to excite students about reading will love this clever new book that demonstrates that even the fiercest of barbarians can love to read.
Ronan is a mighty barbarian who enjoys invading, raiding, and trading. When he pillages a trunk full of books, however, it appears that he has gathered more trash than treasure. As he ponders what to do with the worthless loot, a picture catches his eye and immediately draws him into a surprisingly exciting story. Before he knows it, this "fierce raider became a fierce reader" and he can't wait to share his new passion with all of his friends.
Buy It from Amazon Buy It from Bookshop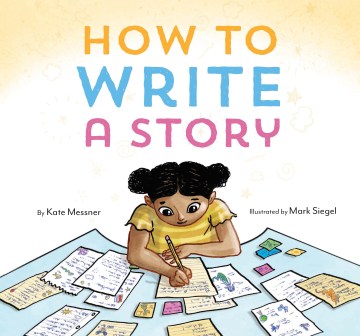 How to Write a Story by Kate Messner; illustrated by Mark Siegel, 2020
(Ages 5 and up)
Using a "how to" format, this clever story takes children through the writing process in a clear and engaging way. From searching for inspiration to creating a setting, characters, a problem, and a solution, readers will delight in following a young girl as she creates a thrilling story full of imagination. The colorful illustrations highlight each of the girl's ideas drawing the reader in while the text lays out each step in a logical way that will get children excited to start writing their own stories!
Buy It from Amazon Buy It from Bookshop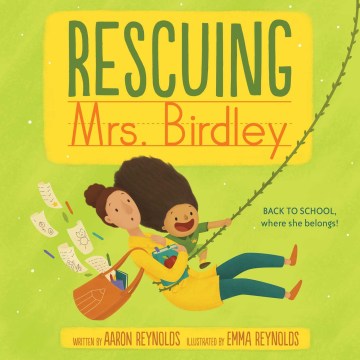 Rescuing Mrs. Birdley by Aaron Reynolds; illustrated by Emma Reynolds, 2020
(Ages 5 and up)
Any teacher who has ever run into a student outside of school will relate to this humorous story and will surely chuckle along at the hilarious plot.
Rescuing Mrs. Birdley stars a spunky young girl who spies her teacher out in the "wild" and stealthily attempts to bring her back to her natural habitat, school. The eye-catching illustrations perfectly match the humor of the text creating one funny read aloud!
Buy It from Amazon Buy It from Bookshop
Facts Vs. Opinions Vs. Robots by Michael Rex, 2020
(Ages 5 and up)
This brilliant book teaches children the difference between facts and opinions in a playful, entertaining and, best of all, effective way. Having a better understanding of facts and opinions is an essential skill and the sooner children learn it the better. The comical robots make this lesson entertaining and successfully demonstrate the value in listening to and respecting someone else's opinion.
Buy It from Amazon Buy It from Bookshop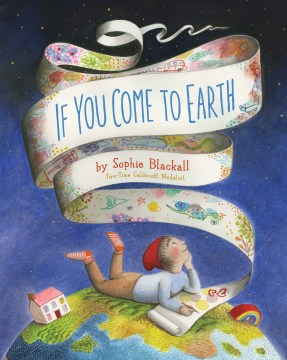 If You Come to Earth by Sophie Blackall, 2020
(Ages 5 and up)
In this stunning story, readers follow along as a child writes a letter to a visitor from outer space, eloquently capturing what it means to be human and live on planet Earth. In the author's note, Sophie Blackall explains that she wanted to create "a book that would bring us together." This story demonstrates that no matter how different we all may be, everyone shares the commonality that we all live on Earth proving that we are all connected.
Buy It from Amazon Buy It From Bookshop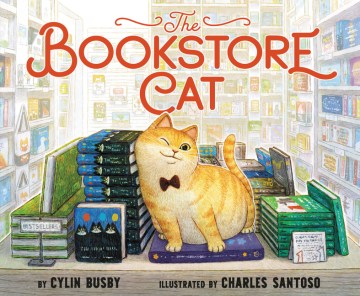 The Bookstore Cat by Cylin Busy; illustrated by Charles Santoso, 2020
(Ages 5 and up)
This delightful story is not only entertaining, but also provides teachers with an excellent way to introduce adjectives or work on descriptive writing. Using each letter of the alphabet, a new characteristic is introduced describing an adorable orange cat. The expressive illustrations exemplify each adjective in the most charming way, drawing the reader into this outstanding alphabet book.
Buy It from Amazon Buy from Bookshop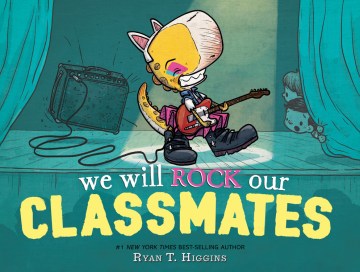 We Will Rock Our Classmates by Ryan T. Higgins, 2020
(Ages 5 and up)
In this amusing sequel to We Don't Eat Our Classmates, the lovable Penelope T. Rex returns to school and grapples with being the only dinosaur in her class. When her teacher announces the upcoming talent show, Penelope can't wait to show off her musical skills, but doubts herself when she steps on the stage for rehearsal. Filled with humorous illustrations and comical text, children will love following Penelope as she overcomes her stage fright and pursues her passion.
With tons of kid appeal, this story is perfect for inspiring children to conquer their own fears and find their inner rock stars!
Buy It from Amazon Buy It from Bookshop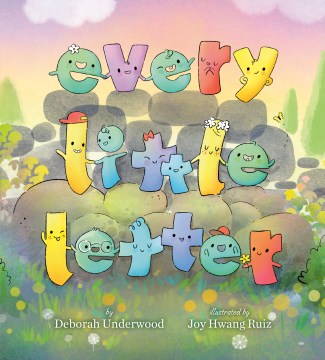 Every Little Letter by Deborah Underwood; illustrated by Joy Hwang Ruiz, 2020
(Ages 5 and up)
Filled with clever word-play, delightfully charming illustrations, and a message of embracing differences, Every Little Letter is a standout read aloud.
In a city of letters surrounded by walls, a curious letter h discovers an opening in the barrier and finds a new friend on the other side. When a big H sees, however, the gap is sealed. The little h doesn't give up and ingeniously finds ways to communicate with the other letters until they finally come together on top of the wall. The big letters slowly join them learning to overcome their fear forming words including "courage", "kindness", "trust," and ultimately "love."
Buy It from Amazon Buy It from Bookshop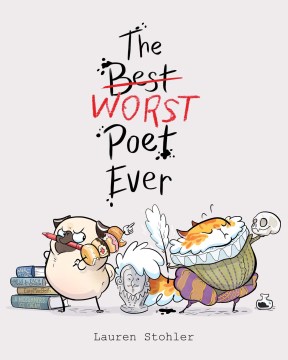 The Best Worst Poet Ever by Lauren Stohler, 2020
(Ages 5 and up)
A dueling cat and dog show kids how much fun poetry can be as they spout out a myriad of comical lyrical verses demonstrating who the best poet really is. This lively read aloud is full of energy and a good choice for introducing poetry units for children.
Buy It from Amazon Buy It from Bookshop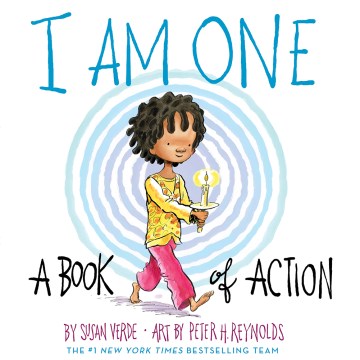 I Am One: A Book of Action by Susan Verde; illustrated by Peter H. Reynolds, 2020
(Ages 5 and up)
When a child ponders how they can make a difference in the world, they realize that "beautiful things start with just one." One small act can lead to another creating a much larger ripple effect that knows no bounds. The genius behind this book (and all the books in this spectacular series) is that the text is simple and child-friendly, but the message is substantial and impactful. I love books that inspire children to be their best selves and I Am One does exactly that by empowering children to take action and make the world a better place.
Buy It from Amazon Buy It from Bookshop
Our Favorite Day of the Year by A.E. Ali; illustrated by Rahele Jomepour Bell, 2020
(Ages 5 and up)
On the first day of kindergarten, a teacher helps her diverse group of students become better acquainted by sharing their favorite day of the year. Eid Al-Fitr, Rosh Hashanah, Las Posadas, and Pi Day are all highlighted giving children a windows and mirrors experience where they may see themselves reflected in the characters or learn about new cultures. Additional information on each holiday is provided in the backmatter.
Teachers and students alike with love this tender story that celebrates differences.
Buy It from Amazon Buy It from Bookshop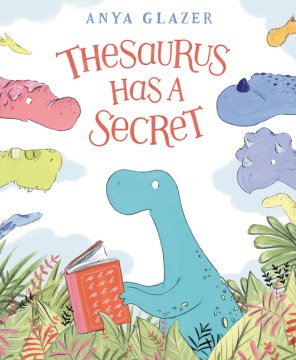 Thesaurus Has a Secret by Anya Glazer, 2020
(Ages 5 and up)
Thesaurus loves sharing words with his friends, but he keeps his passion for books to himself. Dinosaurs simply don't read and he fears the other dinos won't accept him if they discovered his beloved hobby. When his secret is discovered, he is surprised that his friends love hearing him read aloud and beg him to share more stories with them.
With its cheerful illustrations and delightful demonstration of the transformative power of books, readers will treasure, cherish, and adore this story!
Buy It From Amazon Buy It From Bookshop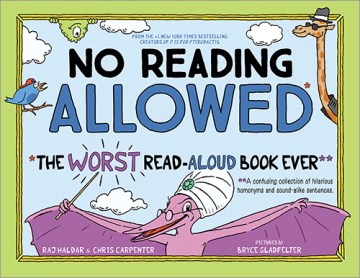 No Reading Allowed: The Worst Read-Aloud Book Ever by Raj Haldar and Chris Carpenter; illustrated by Bryce Gladfelter
The creators of the New York Times bestselling book, P is for Pterodactyl, are back with another hilarious book poking fun at the English language.
Each two-page spread of No Reading Allowed features matching sentences made comically different with the use of homonyms and punctuation. This is such a fun way to introduce new vocabulary to children while also teaching them about linguistics. A glossary is included to ensure readers fully understand the comical ways the words are presented.
With its quirky, off-beat style and educational value, this is a great gift for teachers.
Buy It from Amazon Buy It from Bookshop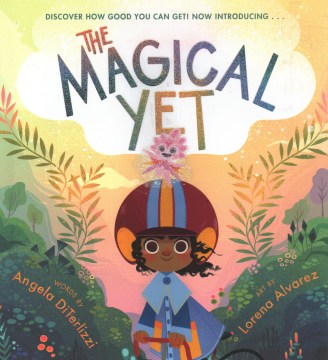 The Magical Yet by Angela DiTerlizzi; illustrated by Lorena Alvarez, 2020
(Ages 5 and up)
This story is perfect for empowering children to take risks, work hard, and embrace mistakes. Rhyming text and rich illustrations follow a young girl who struggles to learn to ride a bike. Just when she decides to toss the bike and walk forever, she meets the Magical Yet. Presented as a glowing pink flower-like object, the Magical Yet teaches the girl that with determination, practice, and grit, she can tackle any problem.
The engaging illustrations feature a diverse group of children learning to accomplish a variety of tasks giving this inspiring book wide appeal.
Buy It from Amazon Buy It from Bookshop