Who's ready for some brand-new holiday books??? This year there are some real standout stories about the spirit of giving, tender tales of family and community, and even some humorous books with hilarious hijinks.
Grab a cup of hot cocoa and prepare to snuggle up with these new Christmas stories that are sure to become favorites!
*This post contains affiliate links.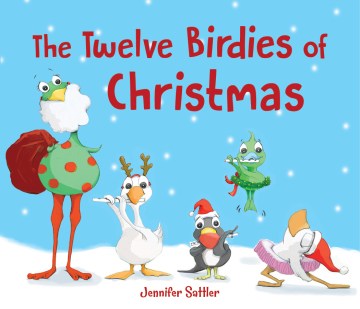 The Twelve Birdies of Christmas by Jennifer Sattler, 2020
(Ages 0 – 3)
This engaging board book is a delightful play on the traditional Christmas carol, The Twelve Days of Christmas. Little hands will love counting the birds on each page, while adults will chuckle at the humorous details in the illustrations.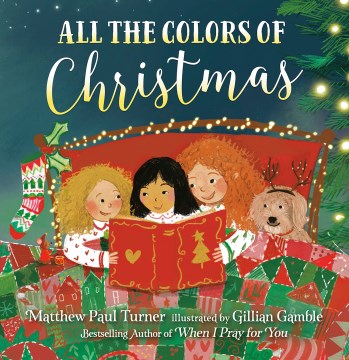 All the Colors of Christmas by Matthew Paul Turner; illustrated by Gillian Gamble
(Ages 3 and up)
Captivating rhymes describe a myriad of holiday traditions and symbols associated with vibrant colors. The beautiful illustrations feature diverse children participating in holiday customs and the cozy story ends with a message of the importance of family and togetherness.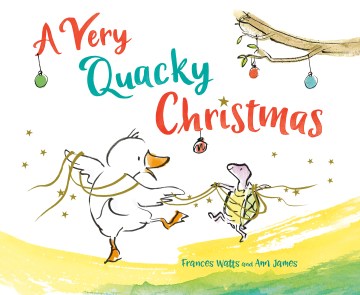 A Very Quacky Christmas by Frances Watts; illustrated by Ann James, 2020
(Ages 3 and up)
When a little yellow duck decides that animals should celebrate Christmas too, she enlists the help of her friends to help spread cheer to the animal kingdom. With its gentle illustrations and charitable characters, this story is simply delightful!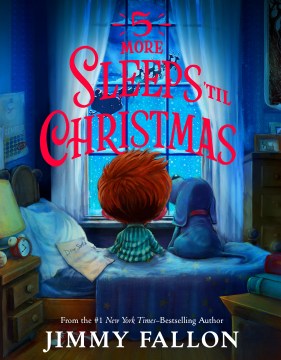 5 More Sleeps 'til Christmas by Jimmy Fallon; illustrated by Rich Deas, 2020
(Ages 3 and up)
Late night host, Jimmy Fallon, creates an amusing holiday tale playing on the anticipation of Christmas. With only five nights to go until the big day, a little boy tosses and turns in bed excitedly thinking about his favorite holiday. Rhyming text mixed with colorful illustrations makes this a fun read aloud that many children will relate to!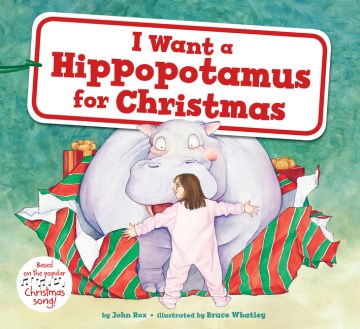 I Want a Hippopotamus for Christmas by John Rox; illustrated by Bruce Whately, 2020
(Ages 3 and up)
Inspired by the 1950's song of the same name, I Want a Hippopotamus for Christmas stars a girl who imagines what it would be like to receive a hippo on Christmas morning. The illustrations featuring a giant purple hippo are laugh-out-loud funny. As an added bonus, the music and song lyrics are included.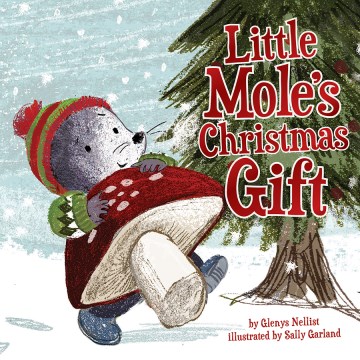 Little Mole's Christmas Gift by Glenys Nellist; illustrated by Sally Garland, 2020
(Ages 4 and up)
When Little Mole spots a giant mushroom, he knows it will make the perfect gift for his mother. On his way to deliver the cherished present, however, he encounters several friends in need and breaks off pieces of his mushroom until only the stem remains. His mother is overjoyed to learn of his kindness and claims that to be the best present of all. This is such a sweet story about generosity that will warm the hearts of readers on even the coldest of days!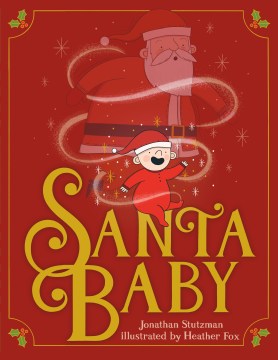 Santa Baby Jonathon Stutzman; illustrated by Heather Fox, 2020
(Ages 4 and up)
Our family absolutely adores Jonathon Stutzman's quirky sense of humor, so we were thrilled to see a new holiday book from him. This year, Santa is feeling his age and calls upon the magic of Christmas to make him young again. Unfortunately, instead of becoming a young man, he turns into a baby! The elves attempt to help Baby Santa fulfill his role of delivering presents with hilarious outcomes!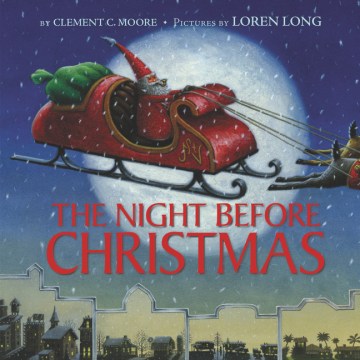 The Night Before Christmas by Clement C. Moore; illustrated by Loren Long, 2020
(Ages 4 and up)
I'm sure you have read many versions of classic The Night Before Christmas and while the words may be the same, you have never seen an edition like Loren Long's. He has created a more inclusive version of the traditional tale featuring a variety of different homes and families.
Rich, lush illustrations provide a glimpse into a magical night experienced by a family on a farm, in a trailer park, in a city, and in the tropics. There are so many clever details that children and adults will love pouring over. The end papers in particular are a special treat!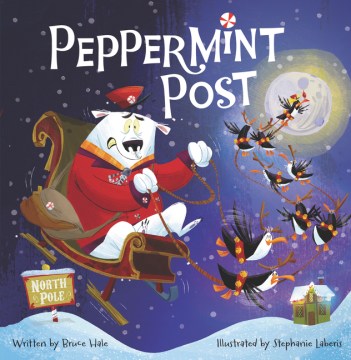 Peppermint Post by Bruce Hale; illustrated by Steph Laberis, 2020
(Ages 4 and up)
Buck, a polar bear, proudly serves as the post master of the Peppermint Post, which sifts through all the letters for Santa. When he discovers a lost letter, comical hijinks ensue as Buck does his best to deliver the coveted toy to a special child. The cartoony illustrations are pure fun and children will want to write their own letters to Santa with new vigor!
Comet The Unstoppable Reindeer by Jim Benton, 2020
(Ages 4 and up)
Readers looking for a little humor in their holiday stories, will be excited to meet Comet! When the famous reindeer breaks his arm, he is forced to stay home and rest on Christmas Eve. When he realizes Santa forgot his bag of toys, however, he must save the day!
The lively rhymes and comical illustrations make this a good choice for a read aloud to a group of children. My kids especially loved the slapstick scenes of Comet clumsily delivering the toys around the world.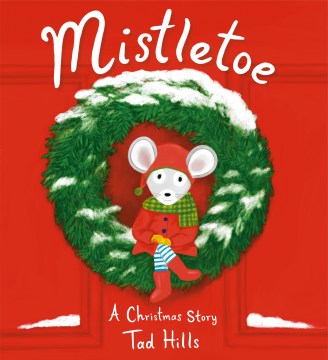 Mistletoe: A Christmas Story by Tad Hills, 2020
(Ages 4 and up)
This cheerful friendship story teaches readers about the joy of sharing the perfect gift with a loved one. Mistletoe is a small mouse who loves the snow. When her friend Norwell, a giant elephant, prefers to stay indoors due to the cold temperatures, Mistletoe feverishly knits him a giant snowsuit. In return, Norwell has found an equally thoughtful gift for Mistletoe. This adorable story is a great conversation starter on giving and receiving gifts.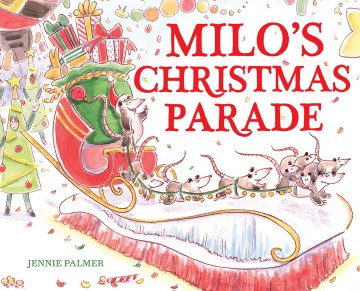 Milo's Christmas Parade by Jennie Palmer, 2020
(Ages 4 and up)
Milo, an endearing little opossum, looks forward to the Christmas parade every year. He longs to be a part of it, and with the help of his family, he makes his seemingly impossible dream come true. This tenderhearted story could not be cuter!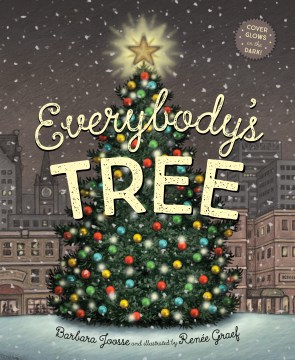 Everybody's Tree by Barbara Joosse; illustrated by Renee Graef, 2020
(Ages 4 and up)
Rolling rhymes follow a young boy who grows alongside a sapling he plants with his father. As the tree flourishes, the boy also gets older and his family expands. The beloved tree is ultimately chosen to be placed in the center of a city square making it something that everyone can enjoy. The story ends with a feeling of community and togetherness that will resonate with many readers.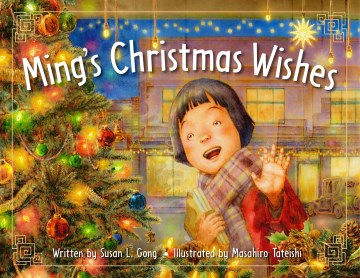 Ming's Christmas Wishes by Susan L. Gong; illustrated by Masahiro Tateishi, 2020
(Ages 5 and up)
Set in the 1930's in California, this unique holiday story stars a young Chinese girl named Ming. Feeling discriminated against in school, Ming wants to find a sense of belonging and yearns for a Christmas tree. When her mother vehemently denies her, Ming's father takes her to visit his old friends who share their journey from their Chinese village to California where they worked during the gold rush. Feeling a new connection with her ancestors, Ming and her father find a Chinese pine to bring home and decorate.