2020 has been quite a year! It's hard to capture in words the emotional rollercoaster many of us have experienced over the last twelve months. While it is exciting to look forward to a new year with new possibilities, I want to take a moment to reflect on the many incredible stories that came out of this wild year.
Books that make my best book lists are often stories that I feel need to be heard by children. This year, there were several books that focus on empowering children to be their best selves while reassuring them that they are worthy of love. With commanding text and stunning illustrations, each book is simply remarkable in its own right and deserves a place on my list.
I also choose books that stand out to me based on their exceptional storytelling, beautiful illustrations, and overall charm. Most notably, these are the books that delight my children and whose characters stay with me long after finishing the book.
I hope you enjoy the following books as much as I do.
*This post contains affiliate links.
*** In an effort to support independent bookstores, I am now providing an option to purchase through BOOKSHOP.
You Matter by Christian Robinson, 2020
(Ages 2 and up)
Christian Robinson's creative signature artwork is combined with poetic text that reassures readers that each of us has value. The wording may be simple, but his poignant message that every living creature has worth could not be more impactful. With just the right amount of humor mixed in, this is a book that will resonate with the youngest listeners to the oldest readers.
Buy It from Amazon Buy it from Bookshop
Turtle Walk by Matt Phelan, 2020
(Ages 2 and up)
This is a sensational story of a family of turtles who emerge on a radiant spring day and begin a trek that crosses through the seasons until they finally reach their destination. The perfectly satisfying ending will have readers smiling and cheering for the lovable turtles. With its warm and inviting illustrations that skillfully capture the beauty of each season, this delightful tale is a good choice for comparing and contrasting spring, fall, winter, and summer.
Buy It from Amazon Buy it from Bookshop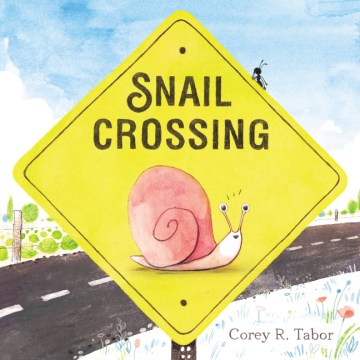 Snail Crossing by Corey R. Tabor, 2020
(Ages 4 and up)
This charming story stars a cheerful snail who bravely attempts to cross a road to reach a field of crunchy cabbages. Along the way, he encounters a car, a hungry crow, and a group of impolite ants. Despite the ants' rudeness, the snail invites them into his shell during a rainstorm and his kindness is later returned in an unexpected and gratifying way.
Full of humor, engaging illustrations, and a lovable protagonist, this feel-good story is simply delightful!
Buy It from Amazon Buy from Bookshop
Swashby and the Sea by Beth Ferry; illustrated by Juana Martinez-Neal, 2020
(Ages 4 and up)
Swashby, a retired captain, prefers to live his life alone with his only friend, the sea. One day his peacefulness is interrupted by an exuberant young girl and her grandmother who move in next door. He tries to convince them to leave him alone with messages in the sand, but when parts of the message are swept away by the ocean, they have an entirely new meaning.
The dazzling illustrations are perfectly paired with the playful text that provides a whimsical feeling to this sweet tale of intergenerational friendship.
Buy It From Amazon Buy It From Bookshop
Green on Green by Dianne White, illustrated by Felicta Sala, 2020
(Ages 4 and up)
This gorgeous new book uses elegant prose and charming illustrations to brilliantly capture the essence of each season.⠀⠀⠀⠀⠀⠀⠀⠀
The tranquil pictures follow a family through a full year highlighting elements of nature such as plants, animals, and idyllic landscapes. Readers will observe the quiet joy each season brings and perceptive children will notice that the return of spring brings a new baby, further symbolizing the idea of rebirth. This sophisticated gem is a real standout!
Buy It From Amazon Buy From Bookshop
Lift by Minh Le; illustrated by Dan Santat, 2020
(Ages 4 and up)
This unique story about siblings is full of wonder and awe. Iris loves pushing the elevator buttons in her apartment building until one day, her little brother steals her glory and pushes the button himself. After finding a discarded button in the trashcan of her lobby, Iris tapes it to her closet door and discovers that pushing the button brings her to a world full of imagination. With tons of eye-catching details from Caldecott winning illustrator, Dan Santat, children are going to want to reread this story multiple times and with its heartfelt ending, parents are going to love it just as much!
Buy It from Amazon Buy from Bookshop
I Am Every Good Thing by Derrick Barnes; Gordon C. James, 2020
(Ages 4 and up)
Striking illustrations illuminate a boy's inner thoughts describing his self-confidence in this powerful book that begs to be read out loud. The imagery created by the child-friendly metaphors is almost tangible. "I am good to the core, like the center of a cinnamon roll. Yeah, that good." This truly phenomenal book is a real standout and sure to help children build their own self-assurance.
Buy It from Amazon Buy from Bookshop
On Account of the Gum by Adam Rex, 2020
(Ages 5 and up)
When a child wakes up with gum in their hair, family members offer up comical solutions for dislodging it that end with disastrous results. With each turn of the page, the story gets funnier and funnier ending with a sidesplitting punch line that makes our family giggle no matter how many times we've read this story. I continue to be in awe of Adam Rex's clever, quirky storytelling and could not love his latest creative tale more.
Buy It from Amazon Buy from Bookshop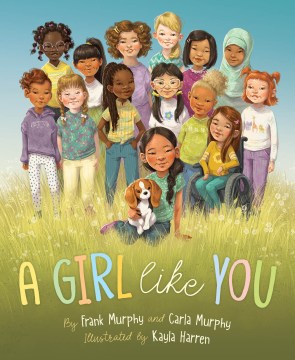 A Girl Like You (2020) by Frank Murphy; illustrated by Kayla Harren
(Ages 5 and up)
In this beautifully illustrated treasure, an unseen narrator gives sage advice to a young girl inspiring her to be her best self. The emboldening text urges children to try new things, stand up for themselves and others, be a good friend, and love themselves just the way they are. There are so many great lessons in this book it is sure to be revisited often through the years. I also highly recommend A Boy Like You (2019).
Buy It From Amazon Buy From Bookshop
Every Little Letter by Deborah Underwood; illustrated by Joy Hwang Ruiz, 2020
(Ages 5 and up)
Filled with clever word-play, delightfully charming illustrations, and a message of embracing differences, Every Little Letter is an extraordinary read aloud.
In a city of letters surrounded by walls, a curious letter h discovers an opening in the barrier and finds a new friend on the other side. When a big H sees, however, the gap is sealed. The little h doesn't give up and ingeniously finds ways to communicate with the other letters until they finally come together on top of the wall. The big letters slowly join them learning to overcome their fear forming words including "courage", "kindness", "trust," and ultimately "love."
Buy It from Amazon Buy It from Bookshop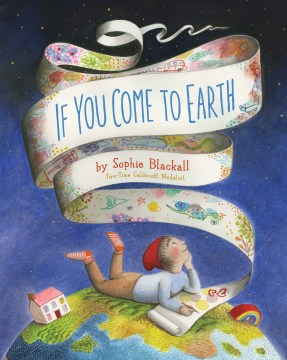 If You Come to Earth by Sophie Blackall, 2020
(Ages 5 and up)
In this stunning story, readers follow along as a child writes a letter to a visitor from outer space, eloquently capturing what it means to be human and live on planet Earth. In the author's note, Sophie Blackall explains that she wanted to create "a book that would bring us together." This story demonstrates that no matter how different we all may be, everyone shares the commonality that we all live on Earth proving that we are all connected.
Buy It from Amazon Buy It From Bookshop
The Bookstore Cat by Cylin Busy; illustrated by Charles Santoso, 2020
(Ages 5 and up)
This delightful story is not only entertaining, but also provides teachers with an excellent way to introduce adjectives or work on descriptive writing. Using each letter of the alphabet, a new characteristic is introduced describing an adorable orange cat. The expressive illustrations exemplify each adjective in the most charming way, drawing the reader into this outstanding alphabet book.
Buy It from Amazon Buy from Bookshop
The Paper Kingdom by Helena Ku Rhee; illustrated by Pascal Campion, 2020
(Ages 5 and up)
With its beautiful illustrations, captivating story that is full of imagination, and memorable characters who demonstrate how to make the best of a difficult situation, there is a lot to love about The Paper Kingdom.
When their babysitter cancels, two night-janitors bring their son to the office they clean and regale him with creative tales of the people who work there. This magical book takes what could be a dull event and transforms it into an enchanting evening with an uplifting ending. Our entire family loves this exceptional book and it sparked a meaningful conversation about different types of jobs.
Buy It from Amazon Buy from Bookshop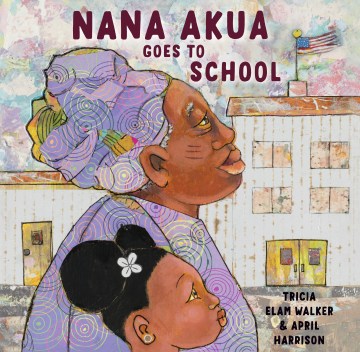 Nana Akua Goes to School by Tricia Elam Walker & April Harrison, 2020
(Ages 6 and up)
This lovely celebration of family and traditions will melt your heart. When Zura's teacher announces that everyone's grandparents are invited to their class to celebrate Grandparent's Day, she fears that the other students will react unkindly to her grandmother's appearance. Nana Akua has scars on her face from an old African tradition of marking children with special symbols. To Zura's surprise, her classmates are fascinated by Nana Akua's stories of life in Africa and are delighted to receive their own painted symbols on their faces.
Eye-catching mixed media collages perfectly compliment the tender text in this heartwarming story. Whether shared in a classroom or at home, this standout tale is an excellent conversation starter on heritage and cultural differences. The book is further enhanced by a glossary along with images of African symbols and their meanings.
Buy It From Amazon Buy It From Bookshop