This may be the best round of newly published back-to-school books I've seen! With reassuring stories tackling first-day jitters to engaging tales teaching readers the power of kindness to stories celebrating diversity and welcoming others, there is a lot to love about these new releases.
Whether you are a parent preparing your child for their first day or a teacher looking to update your classroom library, the below books are excellent choices for reading at the beginning of the school year!
*This post contains affiliate links.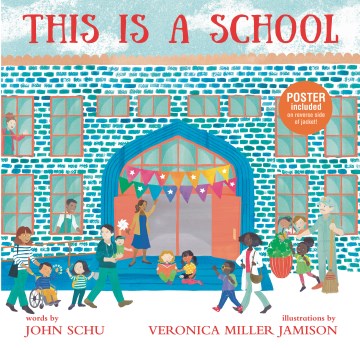 This is a School by John Schu; illustrated by Veronica Miller Jamison, 2022
This book is the perfect beginning-of-school read aloud! Simple text paired with bold bright illustrations featuring a diverse group of students and staff remind readers that school is a place to ask questions, learn new things, and make connections. The repeating refrain referring to the school as a community helps reinforce what a welcoming and unifying place school can be. As an extra bonus, the inside jacket of the book doubles as a poster!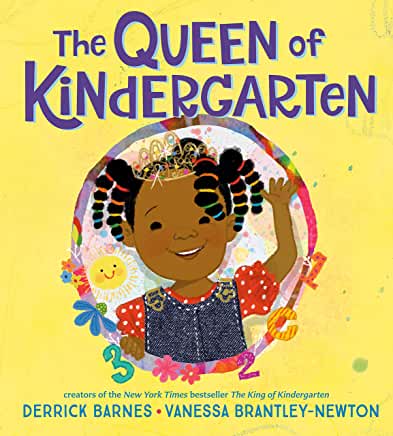 The Queen of Kindergarten by Derrick Barnes; illustrated by Vanessa Brantley-Newton, 2022
Filled with colorful illustrations and affirming text, this playful book is sure to generate excitement about starting kindergarten. When a mother deems her daughter the "queen of kindergarten", she gains the confidence to face anything. With a giant smile, she listens to her teacher, shares, plays, and makes new friends. This charming story will leave readers eager to explore their own royal school kingdoms.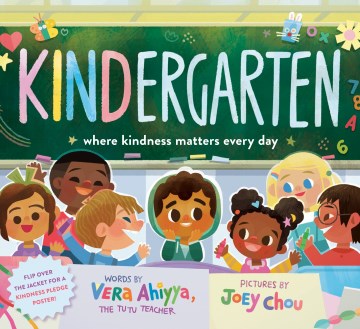 KINDergarten: Where Kindness Matters Every Day by Vera Ahiyya; illustrations by Joey Chou, 2022
This story is a must-read for anyone preparing to attend kindergarten or for kindergarten classrooms! Leo is nervous about starting school, especially when he receives a welcome letter from his teacher stating that each student will share ways to be kind on the first day. The colorful illustrations follow Leo as he becomes acquainted with his new school and creates a class Kindness Pledge. Initially Leo struggles with ideas of how to be kind, but in a sweet, gratifying ending, his new friends point out ways Leo was kind all day long.
There are so many things to love about this book. It effortlessly introduces school as a friendly environment and addresses common fears such as knowing how to tie shoes and making friends. The class takes a tour of the school giving readers an inside peek of the different rooms their school has. Best of all is the idea of the Kindness Pledge. The author is a seasoned teacher and includes a note on how she uses the Kindness Pledge in her own classroom. This sweet story will not only reassure children with first-day jitters, but also empower them to be kind.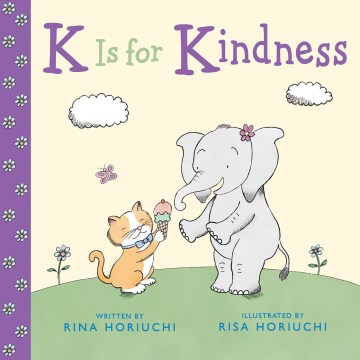 K is for Kindness by Rina Horiuchi; illustrated by Risa Horiuchi, 2022
This adorable story stands out among the myriad of ABC books. Charming illustrations paired with flowing rhymes present a variety of animals demonstrating random acts of kindness. "Ape picks an apple for Aardvark below. Bat puts a bandage on Brown Bear's big toe." Each letter of the alphabet is represented by an upper and lower case while the caption includes several examples of the sound the letter makes. The final pages invite readers to identify one way they can be kind today. This utterly delightful story is excellent for learning letters and concrete examples of kindness.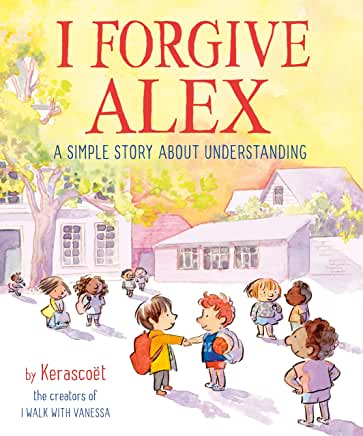 I Forgive Alex: A Simple Story About Understanding by Kerascoët, 2022
This brilliant follow up to I Walk with Vanessa is an excellent conversation starter on conflict resolution. Beautiful watercolor illustrations follow Alex, who accidentally knocks his classmate's drawings into a puddle. Alex clearly feels bad, but is unsure of what to do. For the rest of the day the other children in the class are upset with him. Because the book is wordless, it gives readers an opportunity to interpret the character's expressions and better understand complex social cues.
In a powerful scene, Alex apologizes to the boy and is forgiven. An author's note includes several tips on resolving a conflict focusing on taking responsibility for our mistakes and forgiving others. This impactful story is one that will benefit many.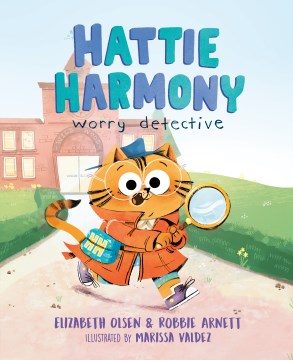 Hattie Harmony Worry Detective by Elizabeth Olsen and Robbie Arnett; illustrated by Marissa Valdez, 2022
I have no doubt that this book will become a classic first-day-of-school read aloud. The cheerful story playfully reassures readers that they can overcome their fears by using a variety of strategies. Feline detective Hattie Harmony is ready to help any friend struggling with anxiety by teaching them how to use mindful movement, stress balls, breathing techniques, and affirmations. In a powerful scene, she even faces her own fear while climbing up a tall slide. The story is enhanced further by a helpful author's note discussing each strategy used in the story.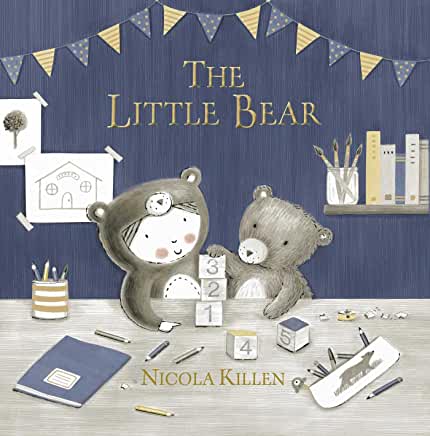 The Little Bear by Nicola Killen, 2022
It's the night before school and Ollie is nervously preparing for bed, when the hoot of an owl draws her outside. Dressed in her cozy bear costume, she ventures into the woods where she discovers a tiny school for animals. She befriends a bear cub who is also feeling some first-day jitters. Together they have a magical night learning, playing games, and listening to stories. Ollie returns home ready start a new adventure at her new school.
Die-cut windows and embossed gold foil are sprinkled throughout the mostly black, white illustrations adding to the whimsy of this adorable book. We absolutely love this enchanting series!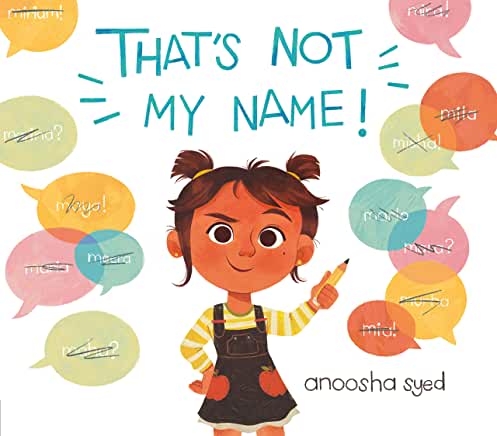 That's Not My Name by Anoosha Syed, 2022
Inspired by her own childhood experience, Anoosha Syed has created a relatable and empowering story of a young girl embracing her identity and speaking out when her teacher and her classmates say her name incorrectly.
Amy Wu and the Warm Welcome by Kat Zhang; illustrated by Charlene Chua, 2022
Our family absolutely adores Amy Wu! With her kind character and resilient attitude, she is an excellent role model for kids.
In her brand-new story, Amy does her best to welcome Lin, the new boy in her class. She grows discouraged, however, when he doesn't talk to her. After noticing him speaking with his little sister in Chinese, she creates a welcome banner using Chinese symbols to make him feel more comfortable.
This heartwarming story is enhanced further with an author's note providing ideas for kids to create their own banner to welcome a new classmate or new friend.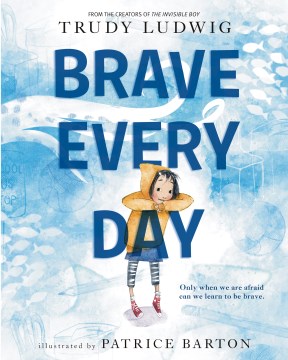 Brave Every Day by Trudy Ludwig; illustrated by Patrice Barton, 2022
This dynamic duo has created several essential classroom read alouds and their newest collaboration is no different. Camila is constantly plagued by the "What Ifs" that live in her mind. After spending the week worrying about her class field trip to an aquarium, she surprises herself by finding courage once she is there. When a boy in her class asks for help, she resolutely faces her fear and makes a new friend in the process. Discussion questions are included to continue a conversation on overcoming anxiety.
Gibberish by Young Vo, 2022
The frustration of being a new student who speaks a different language is skillfully portrayed in this moving new book. Dat is doing his best at his new school, but the language the teachers and students speak sounds like gibberish to him. When one girl kindly plays with him, he discovers that friendship can exceed language barriers. The visuals of this book especially help demonstrate Dat's perception and how transformative a simple act of kindness can be.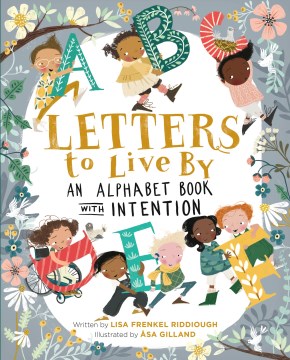 Letters to Live By: An Alphabet Book with Intention by Lisa Frenkel Riddiough; illustrated by Åda Gilland, 2022
This clever and beautifully illustrated gem provides sage advice that children (and adults!) can live by to help create a better world. Each page features an alliterative sentence such as "Give Generously" and "Invite Imagination" that is brought to life with eye-catching illustrations. I love every page in this book so much, I wish I could make the book into a poster to display in my children's rooms to inspire them every day.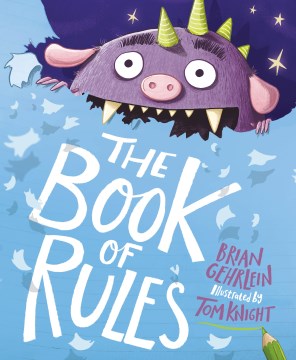 The Book of Rules by Brian Gehrlein; illustrated by Tom Knight, 2021
This hilarious book is perfect for establishing classroom expectations in a fun and engaging way. A group of diverse students are told that a comically clumsy purple monster named Dennis will eat them if they don't obey the instructions in the book. Listeners will love following along the amusing directions that range from sitting crisscross applesauce to making funny faces and practicing mindfulness techniques.
This interactive book is an excellent choice for the beginning of the school year, returning from a break, or anytime you need to review classroom procedures.
Abdul's Story by Jamilah Thompkins-Bigelow; illustrated by Tiffany Rose, 2022
(Ages 5 and up)
Abdul loves to tell stories, but when it comes to writing them down, he just can't do it. The spelling is too hard, he still has trouble remembering which way a "b" and "d" goes, and his paper always ends up with too many smudge marks from his eraser. When an author comes to visit his classroom, however, he inspires Abdul to write all of his thoughts down even if the result is messy. With the author's encouragement, Abdul is able to gain the confidence to continue working on his stories and sharing them with the world.
After witnessing my own son's struggles with spelling and frustration with writing, this story really touched my heart. It's a great reminder that we have the ability to empower kids to work through the obstacles they encounter and help them accomplish their dreams. With its important lesson in empathy and understanding that people can learn in different ways, this is an essential book for classrooms.
You May Also Like: