When children have self-confidence and love themselves, they are more likely to try new things, bounce back quickly after mistakes, and be kind to others. One way of instilling these important feelings and overall positive attitude is by reading books that help remind them of how amazing each and every person is. Here are a few of our favorite books that inspire self-worth and confidence in children.
*This post contains affiliate links. To read my full disclosure CLICK HERE.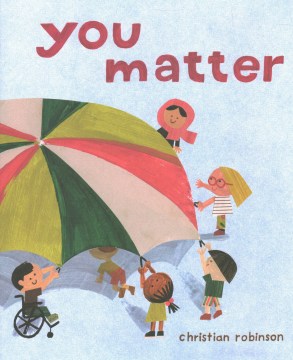 You Matter by Christian Robinson, 2020
(Ages 2 and up)
If ever there was a book that a child NEEDS to hear, it is this one. You Matter combines Christian Robinson's beautiful signature artwork with a message that each of us is important. With just the right amount of humor mixed in with the simple text, this is a book that will resonate with the youngest listeners to the oldest readers.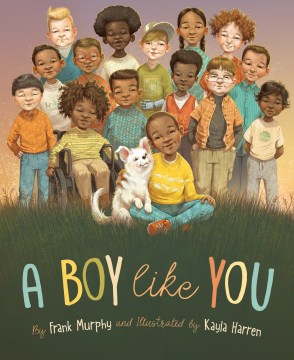 A Boy Like You (2019) and A Girl Like You (2020) by Frank Murphy; illustrated by Kayla Harren
(Ages 4 and up)
In these beautifully illustrated treasures, an unseen narrator gives sage advice to a young boy and girl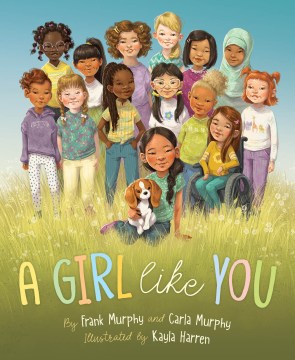 encouraging them to be their best selves. The emboldening text urges children to try new things, stand up for themselves and others, be a good friend, and love themselves just the way they are. There are so many great lessons in these books and they are sure to be revisited often through the years.
Buy A Boy Like You Buy A Girl Like You
The King of Kindergarten (2019) and The Queen of Kindergarten (2022) by Derrick Barnes; illustrated by Vanessa Brantley-Newton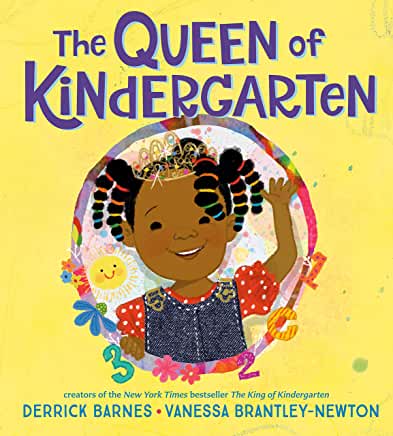 (Ages 4 and up)
Filled with colorful illustrations and affirming text, these playful books are sure to generate excitement about starting kindergarten. When a mother deems her son and daughter the king and queen of kindergarten, they gain the confidence to face anything. With a giant smile, they listen to their teacher, share, play, and make new friends. This charming story will leave readers eager to explore their own royal school kingdoms.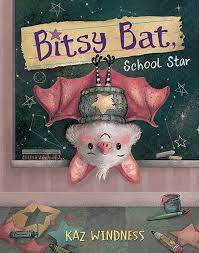 Bitsy Bat: School Star by Kaz Windness
This adorable back-to-school story stars Bitsy Bat who feels like her world is turned upside down on her first day of Crittercrawl Elementary. As the only bat, she feels like everything she does is wrong. With her parents encouraging words that all stars shine differently, Bitsy has an idea that allows her to adapt to her classroom, excel in her own way, and help others feel special too.
This book lends itself easily to the extension activity of students making their own stars celebrating what makes them special. An author's note also informs readers about autism and helps them better understand neurodivergency.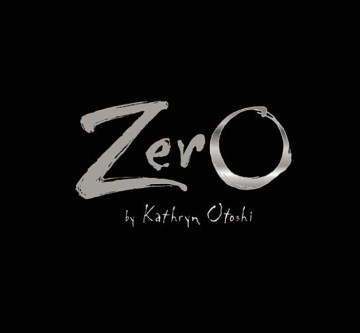 Zero by Kathryn Otoshi, 2010
(Ages 4 and up)
When the number zero feels empty inside and that she doesn't "count", she tries to reshape herself in the form of other numbers. It is only when she looks at herself with a new perspective that she realizes that by being herself, she adds even more value to the other numbers. This book is elegant, sophisticated, and a wonderful tool for teaching children self-worth.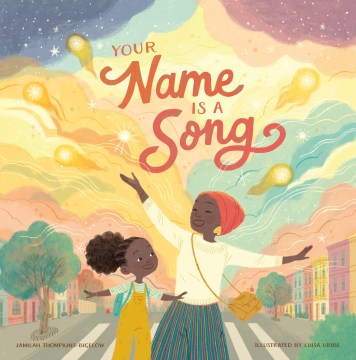 Your Name is a Song by Jamilah Thompkins-Bigelow; illustrated by Luisa Uribe, 2020
(Ages 5 and up)
Names hold such power and when they are pronounced incorrectly, even inadvertently, it stings. This compelling story stars a young girl who is devastated when her classmates and teachers cannot say her name correctly. Her mother teaches her the lyrical nature of names; a lesson that is elegantly captured through enchanting illustrations. Most notably, her mother shares the importance of one's cultural heritage and how it shapes identity. With a new-found confidence, the girl returns to school and shares her knowledge with her class.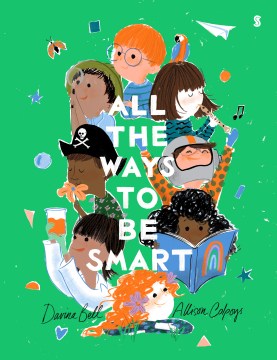 All the Ways to Be Smart by Davina Bell; illustrated by Allison Coploys, 2019
(Ages 4 and up)
Rhyming text and lively illustrations feature a variety of diverse children showcasing their own special talents. "Smart is not just being best at spelling bees, a tricky test. Or knowing all the answers ever…Other things are just as clever. Every hour of every day, we're smart in our own special way. And nobody will ever do…the very same smart thing as you."
I love the message of this book! In a society that puts a ton of pressure on children, I'm thrilled to discover a book that reassures them that there are a lot of ways to excel and that we each have our own unique gifts.
Be You! by Peter Reynolds, 2020
(Ages 4 and up)
Oh, how I love Peter Reynolds and his ability to make children feel like the most special people in the world. In his newest book, he encourages children to be their best selves. The simple inspiring text is enhanced by his delightful signature artwork. The message that we can make the world a better place simply by being ourselves is both comforting and rousing making this a must-read for many children.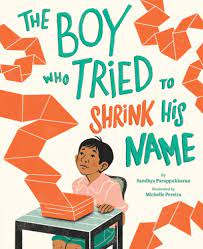 The Boy Who Tried to Shrink His Name by Sandhya Parappukkaran, illustrated by Michelle Pereira, 2023
(Ages 5 and up)
Full of similes and other impressive figurative language, this enchanting story follows a young boy who shortens his name to make it easier for his classmates to say. When he meets a new friend, however, she teaches him to skateboard as he slowly shows her how to say his full name.
This powerful story emboldens children to own who they are and to not change themselves in order to fit in with others.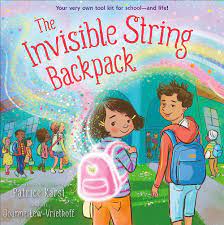 The Invisible String Backpack by Patrice Karst, illustrated by Joanne Lew-Vriethoff
(Ages 5 and up)
When Mila is nervous on her first day of school, her big brother tells her about an invisible backpack she always has with her that is filled with tools to comfort and give her confidence. This reassuring story is perfect for reminding children that with the power of their imagination, they have the ability to do anything.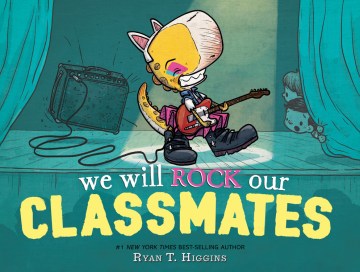 We Will Rock Our Classmates by Ryan T. Higgins, 2020
(Ages 5 and up)
In this outstanding sequel to WE DON'T EAT OUR CLASSMATES, the lovable Penelope T. Rex returns to school and grapples with being the only dinosaur in her class. When her teacher announces the upcoming talent show, Penelope can't wait to show off her musical skills, but doubts herself when she steps on the stage for rehearsal. Filled with humorous illustrations and comical text, children will love following Penelope as she overcomes her stage fright and pursues her passion.
With tons of kid appeal, this story is perfect for inspiring children to conquer their own fears and find their inner rock stars!
The end papers feature various drawings that appear to be created by children showcasing their various talents, which could serve as a prompt for students to create their own artwork highlighting their gifts. This activity would both boost their confidence and help students get to know one another.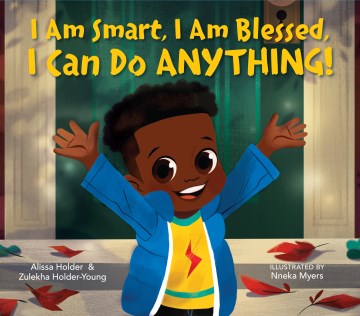 I Am Smart, I Am Blessed, I Can Do Anything! by Alissa Holder and Zulekha Holder-Young, illustrated by Nneka Myers, 2020
(Ages 5 and up)
When Ayaan admits to his mother that he doesn't feel smart and worries he doesn't always know the answer in school, she teaches him three affirmations that give him the confidence to boldly face each new day. Our family was so inspired by this powerful story, we started saying the same affirmations to bolster my children's self-assurance.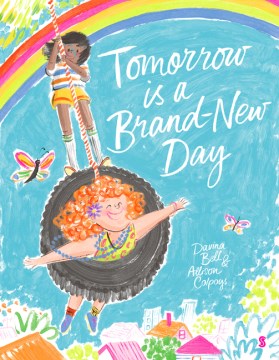 Tomorrow is a Brand-New Day by Davina Bell; illustrated by Allison Colpoys, 2022
(Ages 4 and up)
This is a book that all children need to hear! With flowing rhymes and vibrant artwork, this clever story brilliantly captures life's frustrations that can cause us to not be our best selves and weaves in a message of hope and forgiveness stating that children will be loved no matter what.
The story follows two girls who have several ups and downs throughout the day ending with an argument. The next morning they wake up ready to apologize and set things right. I think it is so important for kids to learn at an early age that everyone makes mistakes, but when we do, we also need to make amends.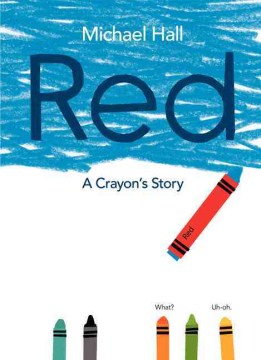 Red: A Crayon's Story by Michael Hall, 2015
(Ages 5 and up)
This book pulls at my heartstrings each time I read it. It is tailor-made for every child who has ever felt like they don't belong. When a blue crayon wrapped in a red label can't draw the color red, he feels like a failure. No matter what he tries, nothing works. When someone asks him to draw an ocean, however, he realizes that he is actually blue and can accomplish great things.
This story is so clever and poignant and so perfect for reminding children that everyone has a special talent that is just waiting to be discovered. Between the artwork and the positive messaging, there is so much to love about this brilliant book!
A Walk in the Words by Hudson Talbot, 2021
(Ages 6 and up)
Any child who has ever struggled with reading will find a friend in this reassuring and captivating story that is essential for classrooms!
Using comical illustrations, the author describes his journey to overcome the difficulties he faced when reading. His insecurity grew as the books he was given grew longer and more challenging. Though initially intimidated, his love of stories urged him to find strategies like breaking larger words into smaller words. Instead of feeling ashamed at the speed in which he read, he marveled in savoring the story and even became a storyteller himself.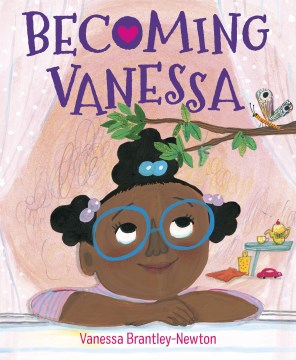 Becoming Vanessa by Vanessa Brantley-Newton, 2021
(Ages 5 and up)
On the first-day-of school, Vanessa carefully chooses her outfit of a colorful tutu, feather boa, and shiny new shoes to express her specialness. Halfway through the day, however, her feathers are falling off, her shoes are pinching her feet, and worst of all, it takes her a lot longer to write her name than everyone else. Frustrated at the difficulty of her name, Vanessa informs her parents that she wants to change it. After hearing the origin of her name, however, Vanessa realizes that it fits her perfectly and she can't wait to return to school to show the kids how extraordinary she really is.
With its strikingly lush illustrations and uplifting storyline about being yourself, this is a must-read!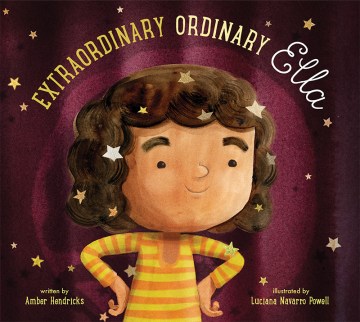 Extraordinary Ordinary Ella by Amber Hendricks; illustrated by Luciana Navarro Powell, 2020
(Ages 5 and up)
While all of Ella's friends have something they are good at, Ella fears she doesn't have any talents. While preparing for the school talent show, however, Ella provides several random acts of kindness to her friends and discovers that by just being herself she is in fact quite extraordinary.
I simply adore this book! Ella is a relatable character and the simple text paired with engaging illustrations make this a good choice for a classroom read aloud or one-on-one sharing. The message that everyone has self-worth and that kindness is something to be celebrated is powerful without being overly didactic.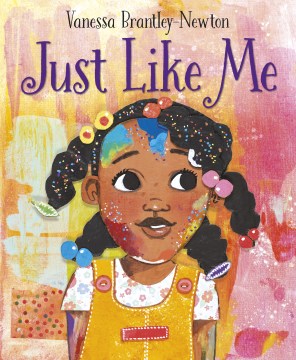 Just Like Me by Vanessa Brantley-Newton, 2020
(Ages 5 and up)
This special book is an incredible mix of poetry and eye-catching illustrations that celebrate all kinds of girls. The colorful pictures that pop off the page combined with the engaging poetry that represents a variety of personalities and aspects of being a girl make this a book that will resonate with many.
Abdul's Story by Jamilah Thompkins-Bigelow; illustrated by Tiffany Rose, 2022
(Ages 5 and up)
Abdul loves to tell stories, but when it comes to writing them down, he just can't do it. The spelling is too hard, he still has trouble remembering which way a "b" and "d" goes, and his paper always ends up with too many smudge marks from his eraser. When an author comes to visit his classroom, however, he inspires Abdul to write all of his thoughts down even if the result is messy. With the author's encouragement, Abdul is able to gain the confidence to continue working on his stories and sharing them with the world.
After witnessing my own son's struggles with spelling and frustration with writing, this story really touched my heart. It's a great reminder that we have the ability to empower kids to work through the obstacles they encounter and help them accomplish their dreams. With its important lesson in empathy and understanding that people can learn in different ways, this is an essential book for classrooms.
YOU MAY ALSO LIKE: