Books can hold so much power for children and stories like those in the books listed below are essential for helping children find a representation of themselves, expand their world view, and promote inclusivity. This list is full of uplifting, empowering stories that will help kids build their self-confidence by accepting, appreciating, and celebrating themselves.
*This post contains affiliate links.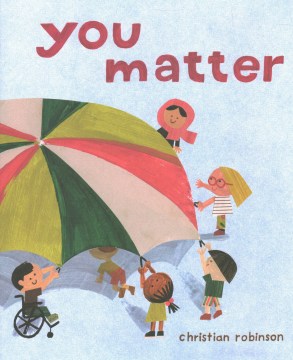 You Matter by Christian Robinson, 2020
(Ages 2 and up)
In this impactful story, Christian Robinson's creative signature artwork is combined with poetic text that reassures readers that each of us has value. The wording may be simple, but his poignant message that every living creature has worth could not be more powerful. With just the right amount of humor mixed in, this is a book that will resonate with the youngest listeners to the oldest readers.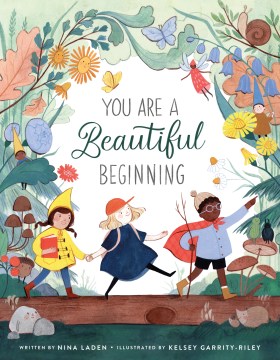 You are a Beautiful Beginning by Nina Laden; illustrated by Kelsey Garrity-Riley, 2020
(Ages 3 and up)
Imaginative illustrations adorn the pages of this beautiful book that teach children what is important in this world. It is not being the best at something or having the most of something that matters, it is loving ourselves and those around us that is essential. A lovely offering that makes a perfect gift for baby showers, birthdays, or for anyone in need of an uplifting story.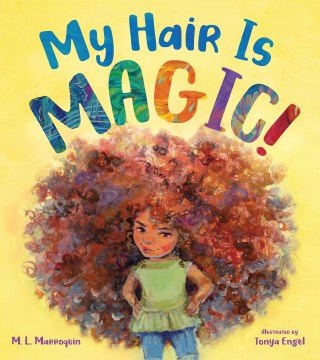 My Hair Is Magic by M.L. Marroquin; illustrated by Tonya Engel, 2020
(Ages 3 and up)
A young girl confidently shares the many reasons she loves her defining hair in this enchanting story. Lyrical similes make the poetic text a joy to read aloud while the vibrant, whimsical illustrations draw the eye in. It is hard not to smile at the girl's assertive attitude and the uplifting story will hopefully inspire others to think of reasons they love their own bodies.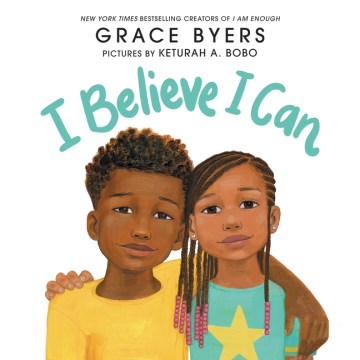 I Believe I Can by Grace Byers; illustrated by Keturah A. Bobo, 2020
(Ages 3 and up)
Just as she did with I Am Enough, Grace Byers has created another emboldening book that reminds children of their worth. The concise text follows a group of diverse children as they state affirmations asserting their value and potential.
I Am Brown by Ashok Banker; illustrated by Sandhya Prabhat, 2020
(Ages 3 and up)
This energetic and heartening book provides a global perspective of people with brown skin living all over the world with different occupations, hobbies, interests, and personalities. The inclusive nature of the book helps readers feel a part of something bigger than themselves while also celebrating their uniqueness.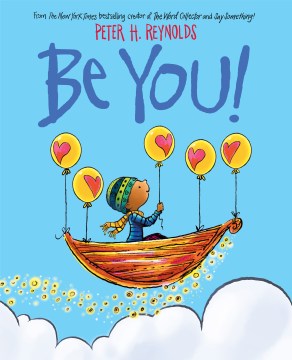 Be You! by Peter Reynolds, 2020
(Ages 4 and up)
Oh, how I love Peter Reynolds and his ability to make children feel like the most special people in the world. In his newest book, he encourages children to be their best selves. The simple inspiring text is enhanced by his delightful signature artwork. The message that we can make the world a better place simply by being ourselves is both comforting and rousing making this a must-read for many children.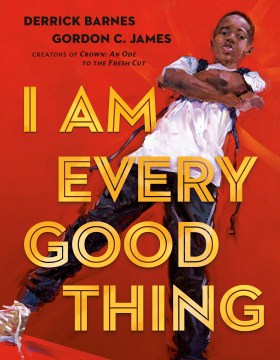 I Am Every Good Thing by Derrick Barnes; Gordon C. James, 2020
(Ages 4 and up)
Striking illustrations illuminate a boy's inner thoughts describing his self-confidence in this powerful book that begs to be read out loud. The imagery created by the child-friendly metaphors is almost tangible. "I am good to the core, like the center of a cinnamon roll. Yeah, that good." This truly phenomenal book is a real standout and sure to help children build their own self-assurance.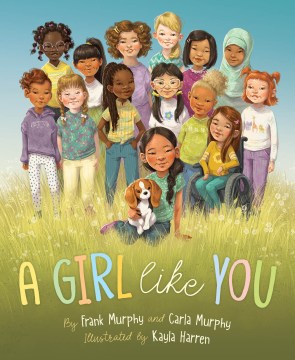 A Girl Like You by Frank Murphy; illustrated by Kayla Harren, 2020
(Ages 4 and up)
In this beautifully illustrated treasure, an unseen narrator gives sage advice to a young girl inspiring her to be her best self. The emboldening text urges children to try new things, stand up for themselves and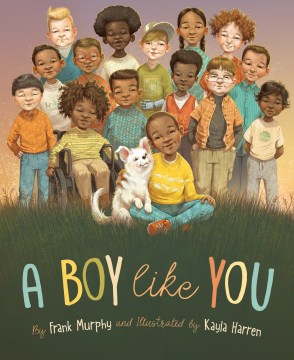 others, be a good friend, and love themselves just the way they are. There are so many great lessons in this book it is sure to be revisited often through the years. I also highly recommend A Boy Like You (2019).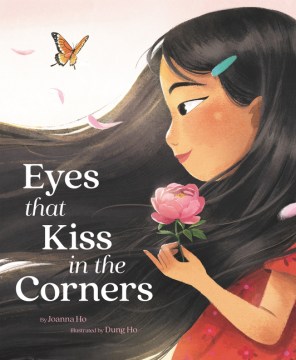 Eyes That Kiss in the Corners by Joanna Ho; illustrated by Dung Ho, 2021
(Ages 4 and up)
This impactful story follows a young girl who uses beautifully descriptive language to share how the shape of her eyes are one of her favorite family traits that define her in the best way. Radiant illustrations highlight the poetic text bringing in elements of whimsy as the girl describes aspects of her culture. The girl's self-confidence is infectious and the empowering text celebrating heritage and family paired with the luscious illustrations makes this book a real standout.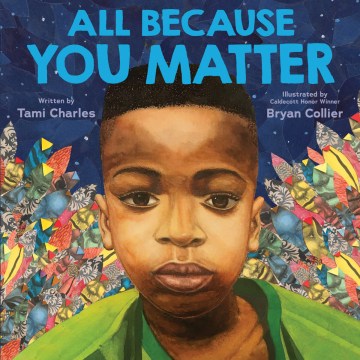 All Because You Matter by Tami Charles; illustrated by Bryan Collier, 2020
(Ages 4 and up)
"You matter" is a phrase that can never be said enough to children. That's why the radiant new book All Because You Matter is so important. It uses stirring text and stunning collage-style illustrations to remind children of their self-worth.
The lyrical words reassure readers that even when they doubt themselves because of their own mistakes or due to the words and actions of others, they are, in fact, loved and will always matter. This empowering and timely book is simply phenomenal.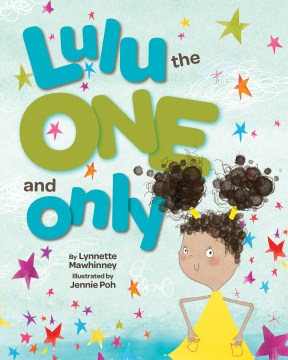 Lulu the One and Only by Lynnette Mawhinney; illustrated by Jennie Poh, 2020
(Ages 4 and up)
Luliwa Lovington is a sweet, spunky biracial girl who is full of confidence until people ask the question, "What are you?" Her brother helps her come up with a "power phrase" to combat the question and let people know more about who she is than what she is.
This treasure of a book both empowers children in mixed-race families and educates other children on questions that are hurtful and insensitive. Most of all, this affirming story teaches readers that we are all more than just our skin color and that our uniqueness should be celebrated. A thoughtful author's note is also included to guide parents through discussions with their children about race and how to help them develop self-love.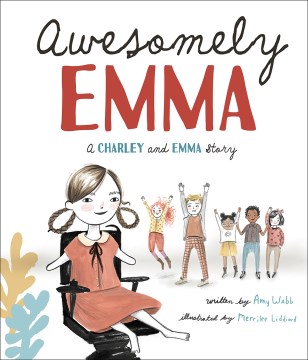 Awesomely Emma: A Charley and Emma Story by Amy Webb; illustrated by Merrilee Liddiard, 2020
(Ages 5 and up)
While Emma has no hands and uses a wheelchair, she refuses to be defined by her disability and demonstrates a courageous spirit that is truly inspiring. When she attends a field trip to an art museum, she is disappointed that there is no ramp and grows frustrated when her friend Charley tries to help because he feels sorry for her.
This inclusive story is perfect for starting conversations on disabilities and how to be a good friend to others. Emma's self-confidence is contagious and I hope that children will remember her words, "No bodies are wrong. All bodies are right. We're all different colors, sizes, and heights. My body works differently – I love being me! Because ME is an awesome thing to be."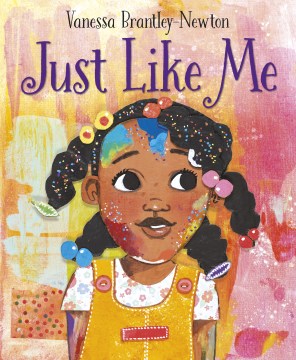 Just Like Me by Vanessa Brantley-Newton, 2020
(Ages 5 and up)
This special book is an incredible mix of poetry and eye-catching illustrations that celebrate all kinds of girls. The colorful pictures that pop off the pages combined with the engaging poetry that represents a variety of personalities and aspects of being a girl make this a book that will resonate with many.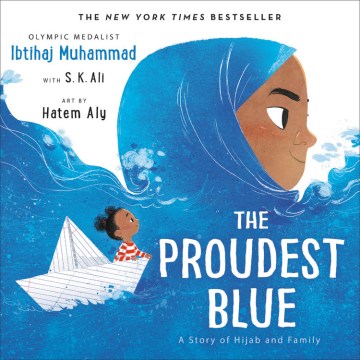 The Proudest Blue: A Story of Hijab and Family by Ibtihaj Muhammad; illustrated by Hatem Aly, 2019
(Ages 5 and up)
Faizah could not be prouder of her sister as she wears her beautiful new hijab on the first day of school. She begins to doubt herself, however, when her sister faces unkind comments from other students. This book expertly weaves in themes of family, acceptance, fostering empathy, and finding inner confidence making it a real standout.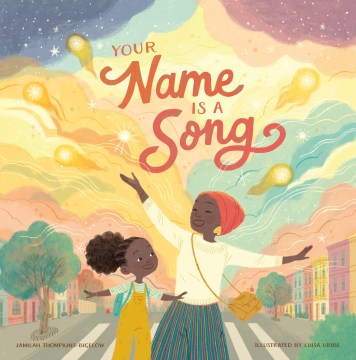 Your Name is a Song by Jamilah Thompkins-Bigelow; illustrated by Luisa Uribe, 2020
(Ages 5 and up)
Names hold such power and when they are inadvertently pronounced incorrectly, it stings. This compelling story stars a young girl who is devastated when her classmates and teachers cannot say her name correctly. Her mother teaches her the lyrical nature of names; a lesson that is elegantly captured through enchanting illustrations. Most notably, her mother shares the importance of one's cultural heritage and how it shapes identity. With a new-found confidence, the girl returns to school and shares her knowledge with the class.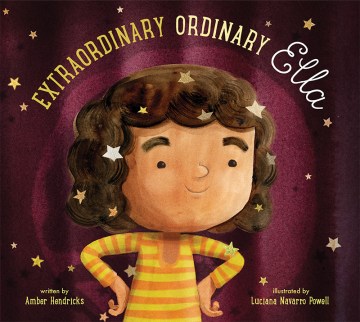 Extraordinary Ordinary Ella by Amber Hendricks; illustrated by Luciana Navarro Powell, 2020
(Ages 5 and up)
While all of Ella's friends have something that make them stand out, Ella fears she doesn't have any talents. While preparing for the school talent show, however, Ella provides several random acts of kindness to her friends and discovers that by just being herself she is in fact quite extraordinary.
I simply adore this book! Ella is a relatable character and the simple text paired with engaging illustrations make this a good choice for a classroom read aloud or one-on-one sharing. The message that everyone has worth and that kindness is something to be celebrated is powerful without being overly didactic.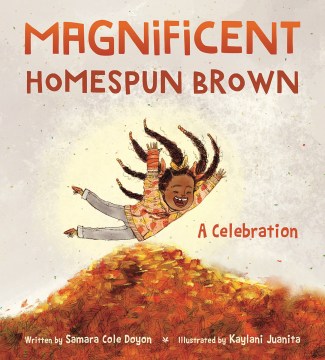 Magnificent Homespun Brown by Samara Cole Doyon; illustrated by Kaylani Juanita, 2020
(Ages 5 and up)
Beautifully descriptive language shares the glory of the color brown in this exquisitely written poem. The charming illustrations feature a diverse group of girls who revel in aspects they love about themselves.