Between scientists, advocates, poets, performers, and athletes, our kids have learned about so many courageous trailblazers through picture book biographies. With their child-friendly format and fascinating stories, these nonfiction wonders have been a great way to bring history alive to our kids. Last year, there were a plethora of remarkable biographies that I just had to share.
I hope you enjoy the below books as much as we have.
*This post contains affiliate links.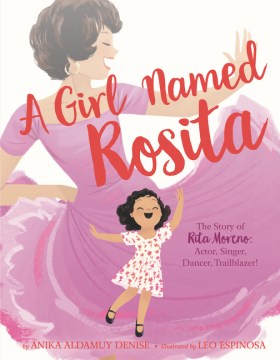 A Girl Named Rosita The Story of Rita Moreno: Actor, Singer, Dancer, Trailblazer! by Anika Aldamuy Denise; illustrated by Leo Espinosa, 2020
(Ages 5 and up)
Even as a small child, Rosita Alverio had big dreams of performing for large audiences. She worked hard at her career and even made it into Hollywood films. As a Spanish speaking Puerto Rican immigrant, however, she was typecasted in several stereotypical roles. Her aspiration of playing an authentic part finally came true when she was cast as Anita in the movie version of West Side Story.
Her phenomenal acting and dancing earned her an Oscar, making her the first Latinx to ever win the prestigious award. Rosita didn't stop there! She went on to perform and become one of the select few to achieve the EGOT (Emmy, Grammy, Oscar, Tony)! The beautiful pictures paired with lively text that effortlessly weaves in Spanish vocabulary makes this an excellent read aloud.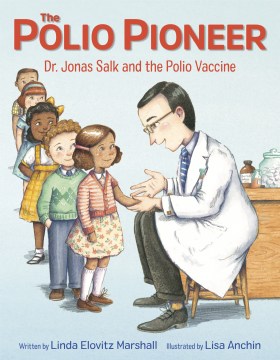 The Polio Pioneer: Dr. Jonas Salk and the Polio Vaccine by Linda Elovitz Marshall; illustrated by Lisa Anchin, 2020
(Ages 5 and up)
The story of how Jonas Salk, a Jewish immigrant, developed the flu and polio vaccine that saved numerous lives is eerily reminiscent of the current pandemic children are living through. Readers will recognize many similarities to the 1950's when children had to stay inside to prevent the spread of disease. They will further cheer on Jonas Salk as he tirelessly worked to create a vaccine. My children were utterly fascinated by this story and it led to an important discussion on receiving our own vaccination shots.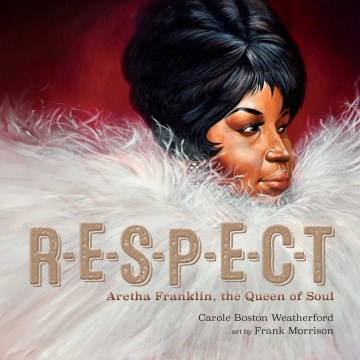 RESPECT: Aretha Franklin, the Queen of Soul by Carole Boston Weatherford; illustrated by Frank Morrison, 2020

(Ages 5 and up)
Rich, luscious illustrations adorn the pages of this poignant tale following musical marvel, Aretha Franklin. Inspired by her hit song, Respect, each two-page spread has a heading followed by a rhyming couplet briefly describing her childhood and journey into stardom. The illustrations particularly shine in this loving tribute.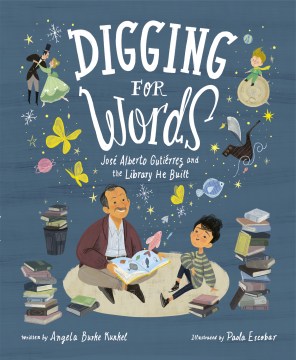 Digging for Words: José Alberto Gutiérrez and the Library He Built by Angela Burke Kunkel; illustrated by Paola Escobar, 2020
(Ages 5 and up)
This captivating story describes the impact one seemingly ordinary person can have on the lives of others. José Alberto is a garbage collector who started his own library after discovering the transformative power of books. He now searches for hidden gems along his garbage route to add to his modest library that allows neighborhood children to escape to a magical world through stories. A fictional account of a boy visiting José's library is woven into the story allowing readers to fully understand the effect José has had on his community.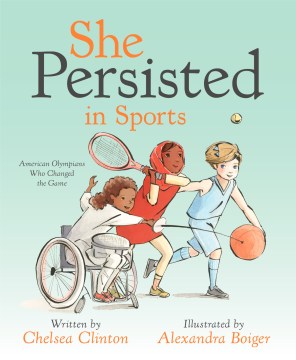 She Persisted in Sports: American Olympians Who Changed the Game by Chelsea Clinton; illustrated by Alexandra Boiger, 2020
(Ages 5 and up)
The newest installment in Chelsea Clinton's popular series, provides a brief introduction to a myriad of female athletes who overcame obstacles to accomplish their Olympic dreams. Each of these noteworthy competitors is highlighted with a brief bio, attractive watercolor illustration, and inspiring quote. With a variety of sports presented with diverse athletes, there is much to keep readers intrigued.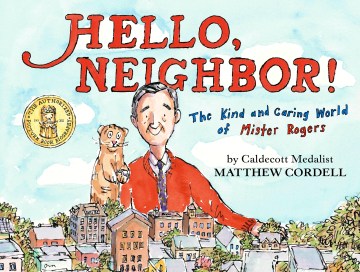 Hello, Neighbor! The Kind and Caring World of Mister Rogers by Matthew Cordell, 2020
(Ages 5 and up)
In his author's note, Matthew Cordell discusses how watching Mister Rogers' show as an adult was an emotional experience for him because it brought back so many positive memories. That's exactly how I felt reading this book. Matthew Cordell skillfully captures Fred Rogers' kind, courageous, playful nature. Starting with his childhood as a shy boy and following him through his mission to deliver affirming and impactful television programming to children, readers will gain a detailed understanding of this remarkable man and his legacy.
This exceptional book is enhanced by the informative backmatter including a photo gallery and additional details about Fred Rogers' life.
Fred's Big Feelings: The Life and Legacy of Mister Rogers by Laura Renauld; illustrated by Brigette Barrager, 2020
(Ages 5 and up)
That's right, this year brought not one book on Mister Rogers, but two! Brightly colored illustrations express the light and love Fred Rogers brought to all around him. This biography touches upon his childhood, the creation of his instrumental television show, and his fight for funding for public television.
One of Mr. Rogers' famous quotes is, "What a difference one person can make in the life of another." What an effect Mr. Rogers has had on so many people! I'm thrilled that his legacy and effort to build self-confidence in children continues in this special book.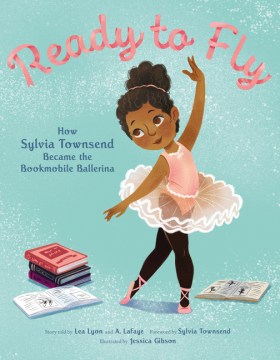 Ready to Fly: How Sylvia Townsend Became the Bookmobile Ballerina by Lea Lyon, A. LaFaye; illustrated by Jessica Gibson, 2020
(Ages 6 and up)
Sylvia Townsend was born with a passion for dancing, but when her family couldn't afford lessons, she found another way to learn. After checking out books from her local bookmobile, she taught herself how to dance and then taught her friends! When her 4th grade teacher saw her potential, she offered to pay for Sylvia's lessons, but she was turned away because of the color of her skin. Sylvia never gave up and eventually won a scholarship to a dance studio that recognized her for her talent instead of the way she looked.
With her determination, grit, and ability to overcome obstacles, Sylvia Townsend is an incredible role model. The back matter provides additional information on Sylvia's life and the history of bookmobiles. Children will relish in learning more about this astonishing woman and how she helped pave the way for dancers of color.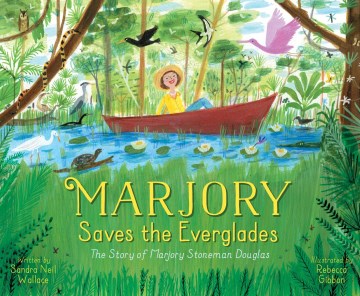 Marjory Saves the Everglades by Sandra Neil Wallace; illustrated by Rebecca Gibbon, 2020

(Ages 6 and up)
This beautifully illustrated biography follows the life of Marjory Stoneman Douglas, a remarkable woman who accomplished many important feats, most notably becoming an environmental activist who saved the Florida Everglades from destruction. The colorful illustrations bring the Florida landscapes to life skillfully sharing their natural beauty.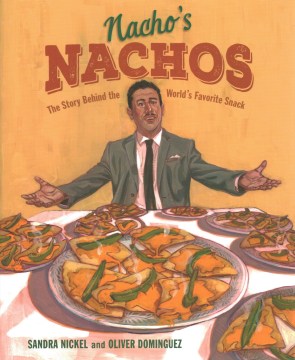 Nacho's Nachos: The Story Behind the World's Favorite Snack by Sandra Nickel and Oliver Dominguez, 2020
(Ages 5 and up)
My kids love nachos, so when they saw a story about the invention of one of their favorite meals, they wanted to read it immediately. Ignacio (Nacho) Anaya learned to cook from his foster mother and incorporated his love of food into a career as he worked in restaurants for most of his adult life. When he was challenged by a famous actress to bring her something new and different he whipped Nacho's nachos! This is a fun one that my kids enjoyed reading multiple times.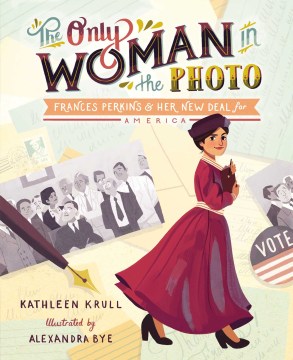 The Only Woman in the Photo: Frances Perkins & Her New Deal for America by Kathleen Krull; illustrated by Alexandra Bye, 2020
(Ages 6 and up)⠀⠀⠀⠀⠀
This interesting story teaches readers about the shy girl who grew into a strong, confident woman who spoke out against social injustices and made it her life's work to create a safer and better place for workers.⠀⠀⠀⠀⠀
Frances Perkins became the first female Secretary of Labor during The Great Depression when America needed to completely reconstruct its work force. She worked with President Roosevelt to create the New Deal and traveled the country implementing their plan. She also worked tirelessly to pass the Social Security Act in 1935 which helped protect Americans from major life hazards.⠀⠀⠀⠀⠀⠀
With bright, colorful pictures that highlight quotes from Frances in embellished artwork, this is an informative and engaging picture book biography that is perfect for sharing with older children.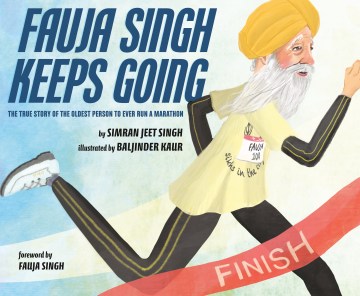 Fauja Singh Keeps Going: The True Story of the Oldest Person To Ever Run a Marathon by Simran Jeet Singh; illustrated by Baljinder Kaur, 2020
(Ages 5 and up)
"You know yourself, Fauja, and you know what you're capable of. Today is a chance to do your best." These were the words spoken by Fauja Singh's mother that stayed with him his entire life. They helped him overcome a childhood disability preventing him from walking, gave him the confidence to manage a farm, move to a new land, and eventually set several world records for running. His story is absolutely incredible and his perseverance and dedication is truly inspiring.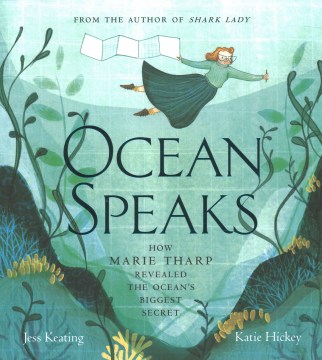 Ocean Speaks: How Marie Tharp Revealed the Ocean's Biggest Secret by Jess Keating; illustrated by Katie Hickey, 2020
(Ages 5 and up)
Marie Tharp longed to be an explorer her entire life. After earning her scientific degrees, however, Marie was forced to work in a lab instead of out in the field. She never gave up her dream, however, and used the data she received to map the ocean's floor uncovering an underwater mountain range that shook scientists' knowledge of our planet. An author's note describes the importance of Marie's discovery and the legacy she left.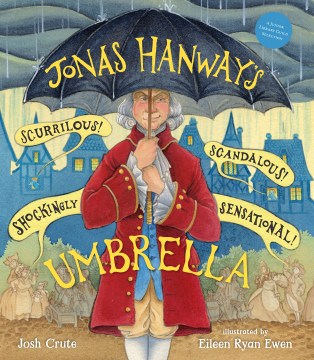 Jonas Hanway's Scurrilous, Scandalous, Shockingly Sensational Umbrella by Josh Crute; illustrated by Eillen Ryan Ewen, 2020
(Ages 5 and up)
This entertaining story describes how a London gentleman named Jonas Hanway disliked rain so much that he traveled the world searching for a dryer place to live. When he arrived in Persia, he discovered the umbrella. When Jonas brought his umbrella back to England, people were shocked and scandalized. Jonas carried his umbrella everywhere he went and eventually it caught on.
My children love venturing out in the rain with their umbrellas, so we really enjoyed reading Jonas' engaging story and learning about the history of umbrellas in the author's note. We were surprised to learn that although they have been around since ancient Egypt, it took centuries for them to become popular throughout the world.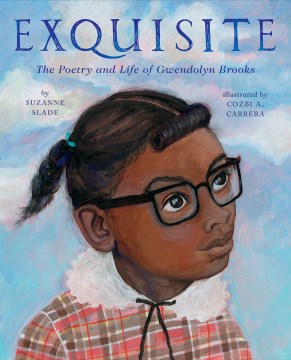 Exquisite: The Poetry and Life of Gwendolyn Brooks by Suzanne Slade; illustrated by Cozbi A. Cabrera, 2020
(Ages 6 and up)
From an early age, Gwendolyn Brook was attracted to the power of words. Her entire life, she found solace in poetry and even when she couldn't afford to pay her electric bill and had to write by candlelight, she never gave up her dream of becoming an author. She believed that poetry came out of life, so she submitted stories and poems about the lives of her neighbors and friends. Her ability to bring people together through her beautiful words earned her a Pulitzer Prize in 1950. Children interested in this accomplished poet will enjoy learning more about her through the included author's note and timeline.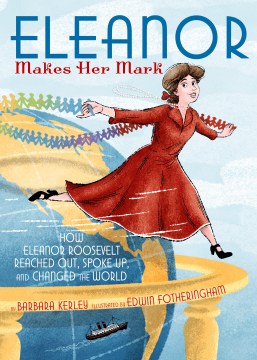 Eleanor Makes Her Mark: How Eleanor Roosevelt Reached Out, Spoke Up, and Changed the World by Barbara Kerley; illustrated by Edwin Fotheringham, 2020
(Ages 5 and up)
A true humanitarian, Eleanor Roosevelt's numerous acts of compassion and advocacy are captured in this alluring picture book biography. Influenced by family's charitable acts and her own feelings of loss, Eleanor grew into a kind, benevolent woman who devoted her life to helping others. After marrying Franklin Roosevelt, she entered into a life of politics eventually becoming a First Lady who demonstrated many impressive and admirable acts of service. This appealing book is further enhanced by a scrapbook featuring Eleanor during different important moments of her life as well as a challenge to the reader to make their own mark upon the world.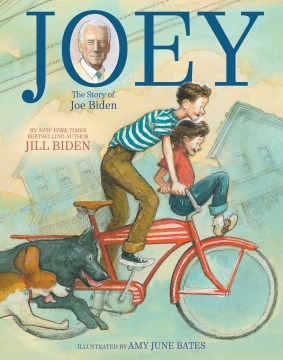 Joey: The Story of Joe Biden by Jill Biden; illustrated by Amy June Bates, 2020
(Ages 6 and up)
Focusing mostly on his youth, this picture book biography describes how Joe Biden's intrepid character was formed. As the oldest of four kids, he felt a responsibility for others at a young age. He spent his childhood playing sports and combating bullies who made fun of his stutter. He learned the value of hard work, overcoming his speech impediment and pursuing public speaking. When he couldn't afford to attend a private high school, he worked there to pay his tuition. He became the first one in his family to go to college and entered a long and successful career in politics. He spent eight years as the Vice President and is now the 46th President of the United States.
Filled with interesting anecdotes, this book is a good introduction to Joe Biden. Due to the longer text, I recommend sharing this story one-on-one.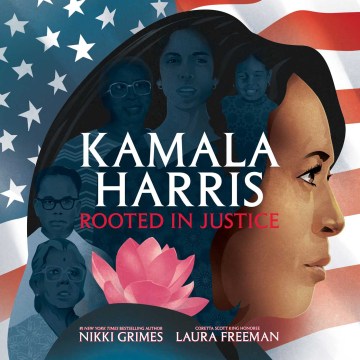 Kamala Harris: Rooted in Justice by Nikki Grimes; illustrated by Laura Freeman, 2020
(Ages 6 and up)
This beautifully illustrated picture book biography introduces children to Kamala Harris, who has devoted her life to public service. Inspired by a long line of activists, Kamala Harris worked hard to fight for the rights of others becoming the first female District Attorney of San Francisco, the first black woman Attorney General of California, the second black female U.S. Senator, and most notably the first female Vice President of the United States. The gorgeous illustrations skillfully highlight her remarkable life.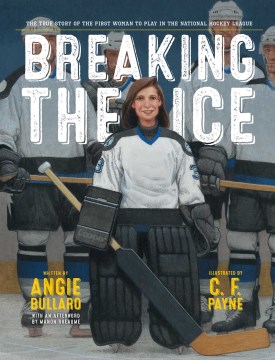 Breaking the Ice by Angie Bullaro; illustrated by C.F. Payne, 2020
(Ages 6 and up)
Manon Rhéame may have been a small girl, but she had big dreams of becoming an ice hockey goalie. This inspiring biography follows her through her incredible career as she became the first woman to play in the NHL. The impressive story is a bit on the longer side, so this is best shared one-on-one.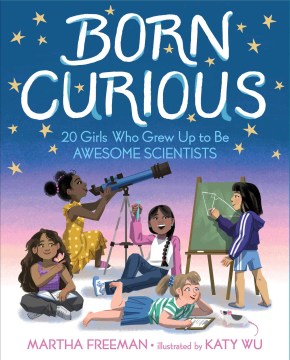 Born Curious: 20 Girls Who Grew Up to Be Awesome Scientists by Martha Freeman; illustrated by Katy Wu, 2020
(Ages 7 and up)
The stories of twenty groundbreaking women in the science field are shared in this alluring book. Each short account spans three or four pages and begins with an anecdote about the scientist as a child describing how their curiosity grew through the years leading them to break barriers and make incredible achievements in scientific disciplines.
Intriguing portraits of each woman accompany their stories and they end with a breakout box describing their major achievement, a quote, and a fun fact. An afterward from the author provides tips based on similarities found between the woman to pursue a career in science. An index, glossary, and bibliography are also included in the back matter.