Happy first day of winter! We are celebrating with brand-new stories that are perfect for cozying up with in front of a fire. With heartfelt tales demonstrating examples of kindness along with skillfully illustrated treasures capturing the beauty of the winter months, you are not going to want to miss these gems!
*This post contains affiliate links.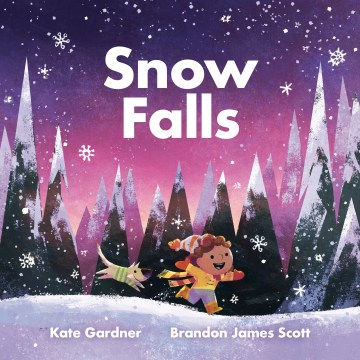 Snow Falls by Kate Gardner; illustrated by Brandon James Scott, 2020
(Ages 0 – 5)
Radiant illustrations shine in this gorgeous ode to snow. With only a couple of words on each page, this is a good choice for introducing winter to young children. The book follows a young girl as she excitedly plays in the snow while also observing its beauty.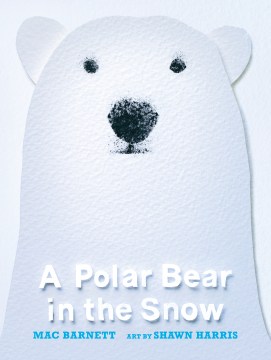 A Polar Bear in the Snow by Mac Barnett; illustrated by Shawn Harris, 2020
(Ages 3 and up)
Stunning illustrations follow a majestic polar bear on his journey through the Arctic in this breathtaking new story. The short, simple text makes this an ideal winter-themed read aloud for young children while the introduction to the bear's behavior could inspire older kids to study these impressive creatures.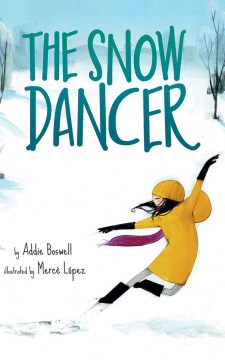 The Snow Dancer by Addie Boswell; illustrated by Mercé López, 2020
(Ages 4 and up)
There is nothing like the magic of a snow day! Wonderfully descriptive language sprinkled with onomatopoeia follows a young girl as she dances in a pristine snow-covered field. When other children discover the field, they rush in creating glorious mayhem. The lively illustrations beautifully highlight the dancer's elegant movements as well as the spirited children's ruckus.
From taking that first satisfying step into freshly powdered snow to the excitement of a snowball fight, both children and adults will relate to this joyful celebration of winter.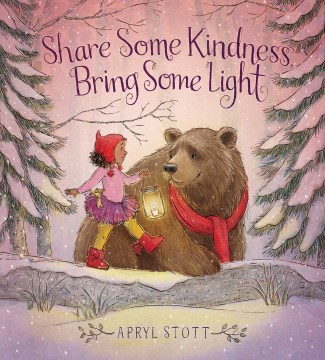 Share Some Kindness Bring Some Light by Apryl Stott, 2020
(Ages 4 and up)
This charming tale stars the endearing Bear, who is feared by the other woodland creatures due to her large size. Her friend, a young girl named Coco, encourages Bear to share her kindness through small gifts to help the other forest animals recognize her intentions of friendship. It is only when Bear helps a young deer, however, that the other animals finally see Bear's true caring nature. Just as Bear recognizes "kindness is about giving away love instead of gifts", readers will come to have a new appreciation of what it means to be kind and recognize how their actions affect others.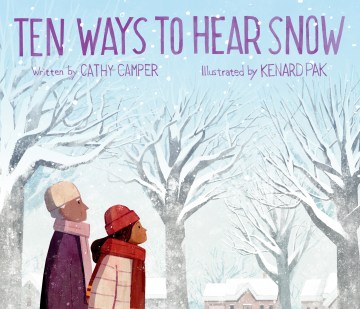 Ten Ways to Hear Snow by Cathy Camper; illustrated by Kenard Pak, 2020
(Ages 4 and up)
After a snowstorm, Lina treks through the snow-covered streets to visit her grandmother. From the crunch of her boots to the scraping of a shovel, playful onomatopoeia draws the reader in as Lina notices several sounds associated with snow. When she arrives at her grandmother's, readers will delight in observing the tenderness in their relationship as they lovingly make a grape leaves recipe together. In a sweet and gratifying ending, the two discover one final way to hear snow.
With beautiful, serene illustrations from Kenard Pak complimenting the heartfelt intergenerational story, this book is a real standout! It is perfect for sharing in a classroom and discussing the use of the five senses to recognize snow or reading while snuggling with a loved one.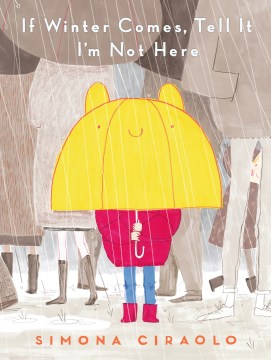 If Winter Comes, Tell It I'm Not Here by Simona Ciraolo, 2020
(Ages 4 and up)
When a young boy's sister teases him about the approaching cold, dark days of winter, the summer-loving lad grumpily waits for the inevitable. When fall and winter arrive, however, he discovers that each season has its benefits.
I often try to guide my children to find the good in undesirable situations and I love how that message is reinforced in this entertaining and uplifting story.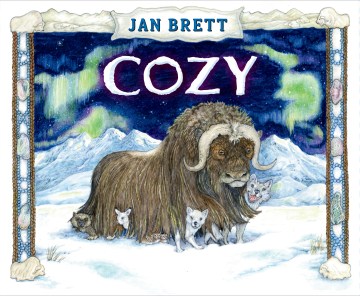 Cozy by Jan Brett
(Ages 4 and up)
As she did with The Mitten, Jan Brett shares another tender tale of animals seeking shelter during a cold winter's night. When Cozy, a musk ox separated from his herd, discovers a myriad of freezing animals he generously offers his thick coat to warm them. Filled with Jan Brett's spectacular signature artwork, this is a story that is perfect for reading one-on-one with a loved one.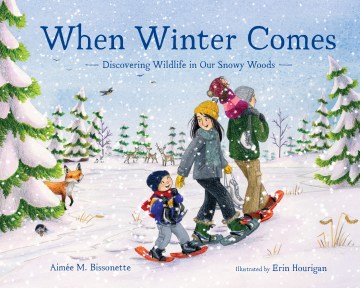 When Winter Comes: Discovering Wildlife in Our Snowy Woods by Aimée M. Bissonette; illustrated by Erin Hourigan, 2020
(Ages 4 and up)
While a snow-covered forest may appear quiet and empty in the winter, this clever nonfiction story informs readers where woodland creatures spend their time during the cold months. The beautifully detailed illustrations skillfully reveal hiding places for animals while a family enjoys several winter-time activities. This lovely story is both Informative and engaging making it a good choice for home and school libraries.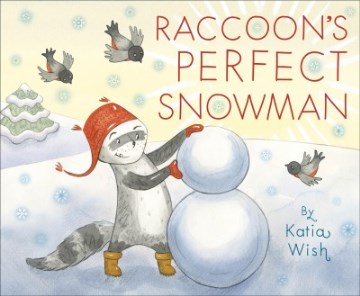 Raccoon's Perfect Snowman by Katia Wish, 2020
(Ages 4 and up)
This inviting friendship story is a great lesson in teamwork and perfectionism. Raccoon is quite gifted at building snowmen and can't wait to share his special skills with his friends. When he inadvertently hogs the supplies and criticizes his friends' handiwork, however, he comes to a surprising discovery. He realizes that the journey of creating something can be even better than the finished product. This sweet story is sure to resonate with many children.
Don't miss our other favorite winter-themed stories.